With so many workouts to choose from, how do you know which workout is good for you? With this article I try to guide you through the maze of online home workouts.
There are so many (home) workouts online but which one should you do to achieve your training goals? Obviously this all depends on what your goals are, and of course on what you like. But if you like to reach your goals, then it is best to choose a workout that helps you improve the qualities you want to improve. Makes sense right?
So once you have decided what your training goal is, then you can find the workout that suits your wishes and needs. I have tried to list the most general training goals with tips on how to achieve these goals, even in lockdown. 
So, here are some tips to the right workout for you.
Goal: Staying fit; strength endurance/aerobic capacity (while not being able to go outside)
If you are a runner but you are confined to your home and unable to go outside, you are best off to just keep moving in whichever way you can and enjoy. Don't worry too much about losing the endurance you have built up over the years, as you won't lose it all at once. Your aerobic capacity might start to decrease after one month, if you do not move at all, but still then, it will decrease over time and not disappear immediately.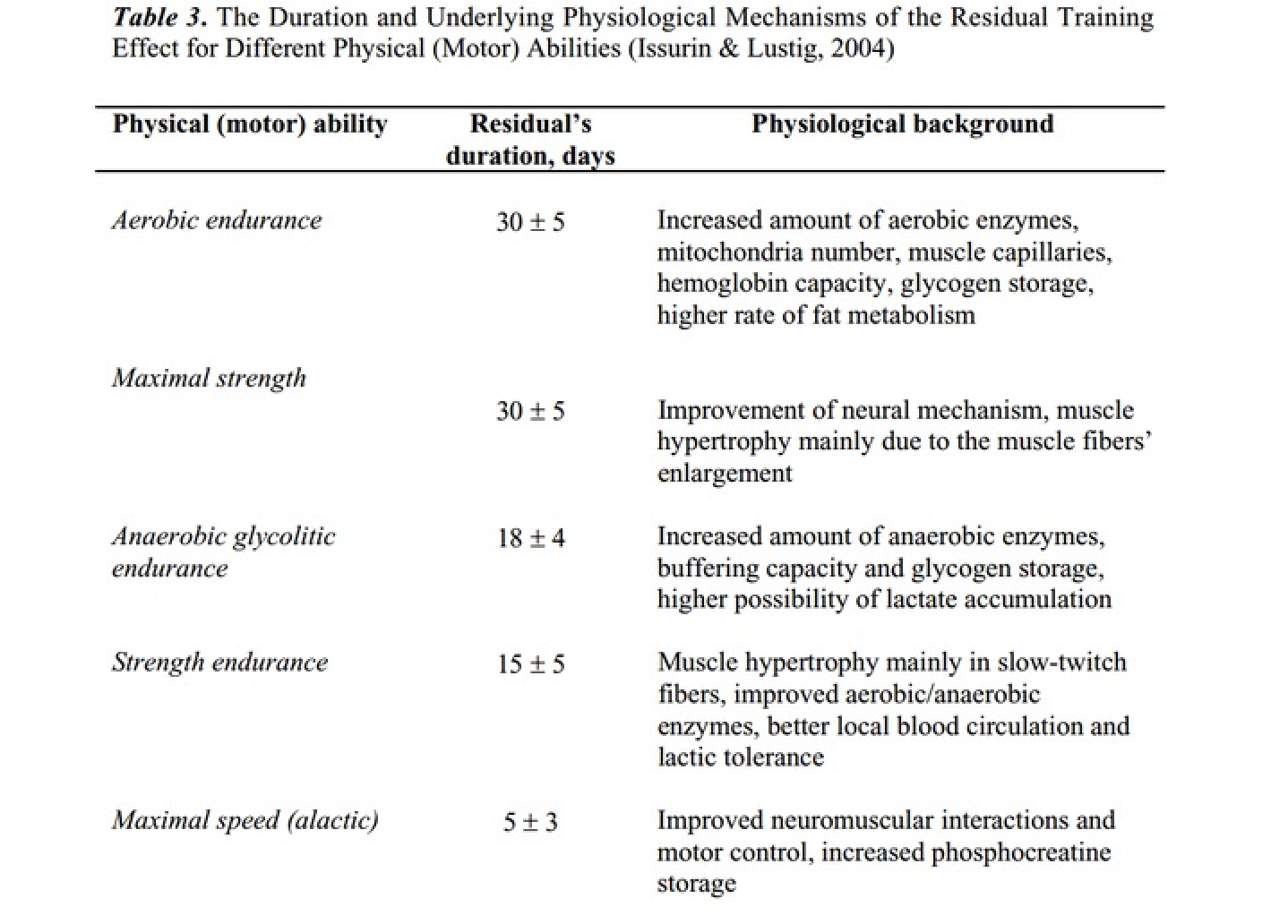 To keep moving you can of course walk or run up and down your stairs, run a marathon on your balcony or in your garden (apparently it's a thing) or choose one of the millions of (body weight) home workouts available online. The lather might be your most interesting option to keep things fun. You might want to consider giving Mel Deane a follow on Instagram to join the pretty intense and hilarious live daily workouts and find various workouts at ASICS Europe IGTV channel. (Also have a look at 'running economy' and 'strength' goals further on in this article to see more tips to keep your running form during this period). 
However, if you can run outside, you are a runner and you have a running goal, it will benefit you most to go outside and run! The impact of running is about 4-8 times bodyweight and on a ten kilometres run you might take about 12.500 steps. So with just body weight squats you will have to do a lot (!) of repetitions to get any training effect.
While it is hard to maintain your running endurance while unable to go outside, you could also take the opportunity to work on your weaknesses, like mobility work or strength (keeping in mind you need overload for strength benefits). Make sure to build up your running again slowly once lockdown is over.
And if you really can't live without your endurance training, you could always consider buying or renting a treadmill or stationary bike. My WattBike is rented from WattCycling Netherlands. (find more info here)
Goal: Losing weight (or preventing weight gain)
If your goal is to lose weight, or prevent weight gain during these lockdown times, then you want to use more energy than you take in. Assuming you have your diet somewhat under control, your best option here is to choose a high intensity workout, like HIT/HIIT, that gets your heart rate up, burns more calories and generally makes you sweat. Choose to do exercises with large muscle groups, such as squats and burpees. Take short breaks to be able to perform the exercises at a higher intensity. These workout usually are about 15 to 20 minutes with a work to rest ratio of 1:4, building it up to 1:1 the fitter you get.
For example you can do a 15 second exercise with a 2 minute recovery to start off with. Once your fitness improves you can build it up to 1, or even 2 minutes of work, with a 1 minute recovery. 
When weight loss is your goal but you want to stick to running. Keep in mind that running, these high intensities might be harder to achieve. Try to get to 80 to 90% of your maximum heart rate. Take a break and go again. This means you will probably do short sprints, almost all out, and you most likely need a few minutes to recover before you can go again.
Goal: strength
Let's start by saying that body weight squats most likely will not give you any strength benefits, especially if you are a runner. For strength benefits you need overload. Choose an exercise and weight that stops you within the rep range for the desired outcome. See table below.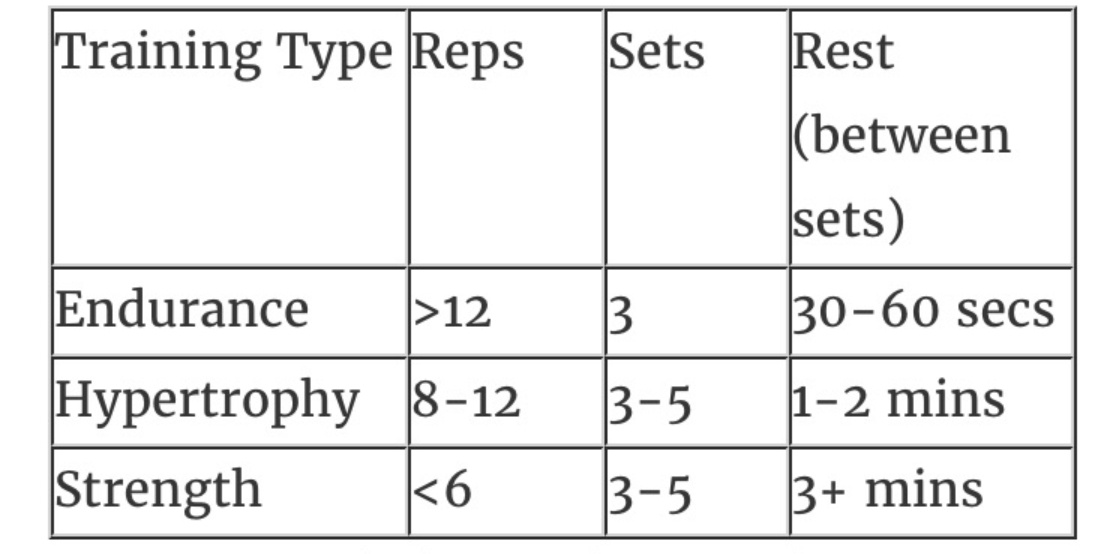 If you can get more reps out with good form, you want to make it harder. Make your exercises harder by using bands or weights (weights can be anything heavy you have at home), or use your partner. Your partner can push or pull you down while performing exercises making them much harder. Make sure your partner stops you within your desired rep range.

Here is an example of a full body strength *workout you can do at home:
Push ups - for upper body strength and an exercise for holding body posture  
Vertical pull - for upper back strength (dig your heels in the floor to prevent sliding and working your hamstrings as a bonus) 
Row - for upper body strength and isometric hold for legs  
Hamstring slides - for leg strength (hamstrings), leg assisted on concentric movement (if needed)
Split squats - for ankle mobility and improving leg strength (quadriceps)
(banded and Kbox) Squats - for ankle mobility, leg strength and body posture
*I usually stay within the strength type rep range; doing 4 sets of 3-5 reps of each exercise. 
See the workout in this video '(not) another home workout' 
Goal: running economy
With no races on the planning, this is a good time to work on those weaknesses and improve running economy. Technical development, like working on posture and increasing tendon stiffness, are known to contribute to a better running economy; increasing running efficiency and making you less prone to injuries. These, so called running drills, help you build the pattern you need for running. Add progression by sequentially focusing on pattern, speed and force. Once you got the patterns down, you can add speed to the exercise, executing the exercise faster, and last you add force by hitting the ground harder. Make sure not to progress too fast, but take your time to let your body adapt to the (new) demand.
Especially if you are not able to run at the moment, due to lockdown, these exercises will help you get back on track faster. Check out these running drill exercises by former athlete and running coach Dennis Licht at ASICS Europe IGTV (follow this link) and, also former athlete and running coach, Nils Pennekamp at Intersport Running (follow this link)
Goal: Specific performance goals
If you would like to take this time to improve your running performance; increase VO2max, speed, or running endurance, my advice would be to get a training program. I train with a personalised online training program from GewoonLekkerRennen.nl (DM me at @manon_runs for more information and a 50% discount on the first month) or check out rushbynature.com for an online concurrent strength and running program by my ASICS Frontrunner team mates Holly Rush and Pete Stables. Also, have a look at the Runkeeper app for more general free training programs. 
geschreven door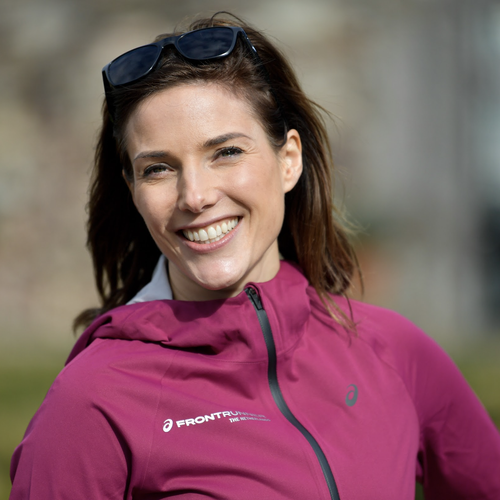 Manon Schutter
digital learning designer, presenter, commercial model van Amstelveen
Club: AV Startbaan
MIJN DISCIPLINES
MIJN DISCIPLINES