Setting goals is important to keep us motivated and also to closely monitor our evolution during training. When setting goals it is easier to define what will be the training plan and its frequency.
Here are some tips you can apply to run at your personal best:

1 - Add different types of training to your plan
For this, I advise you to look for an expert in the field who can help you plan your training, according to your goals.


Interval training - High intensity training (Repetitive, by time or distance) that works with speed changes and is an excellent method to improve our performance.
These speed changes will make our metabolisms work faster and force our bodies to exercise more intensely. Depending on your goal (short / medium / long distances), there are different types of interval training.
In this case, it becomes even more important to look for an expert in the area and plan the training according to the established goals.
Hills training - To improve even more our anaerobic capacity, it's also important to include some hills training in our preparation. I will help improving strength and endurance.
The main goal here is to increase the effort tolerance capacity. Therefore, the pace should be moderated (60-70% of the competition pace). Like interval training, this one is also repetitive (by time or distance). 
eg 8x200m or 8x 2min (again, according to your distance). 
Strength training - Running has a great advantage: it can easily be combined with other activities.
In my case, I do CrossFit and I also do muscle strengthening at home.
This is one of the fundamental points for those who run and want to improve their performance.
It helps us strengthen our muscles and improve our breathing capacity in order to boost our goals.
2 - Warm up before runs (especially races)
Sounds easy to just go out and run, but many of us forget to warm up before we start. It is important to prepare our body for the effort and prevent serious injuries that can occur due to lack of preparation.
eg Dynamic stretches, jumping rope, going up and down stairs, etc. can be some exercises that help us to warm up even on very warm days.
It is also advisable to start slowly and gradually increase your speed.
3 - Proper diet
Food is an essential factor to maximize our results and follow a running pace.
It is important to have a healthy diet that includes all types of nutrients that our bodies need to exercise but also to recover after training.
4 - Training consistency
It is important to do our training regularly.
Running for hours in one day and doing nothing for the rest of the week is not a good way to achieve results.
It's better to maintain a consistent training and run frequently throughout the week, rather than doing too much on one day and forgetting to run on the others.
5 - Rest – Recovery
Training too much will not be the solution to beat our personal best.
We must listen to and respect our body.
In my case, I always rest, at least, two days a week.
Respecting rest is essential to ensure that we can achieve our goals.
Our body needs to recover and replenish the energy we spent, so don't overdo.
I deeply hope that my tips will help you plan the process for the big day. As a runner, I know what it feels like to finish a race with a sense of accomplishment.
I hope to see many of you break your personal records during our virtual relay: ASICS Ekiden 2021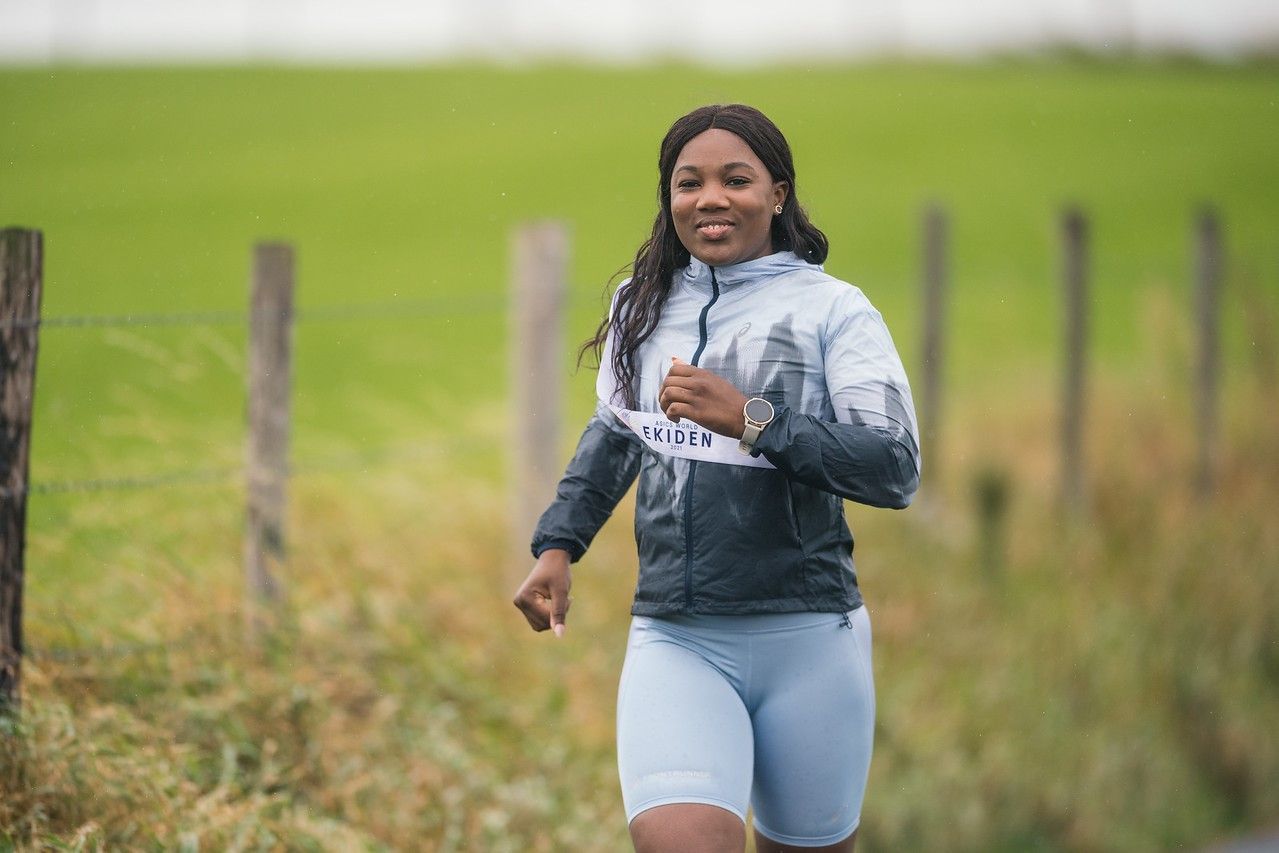 geschreven door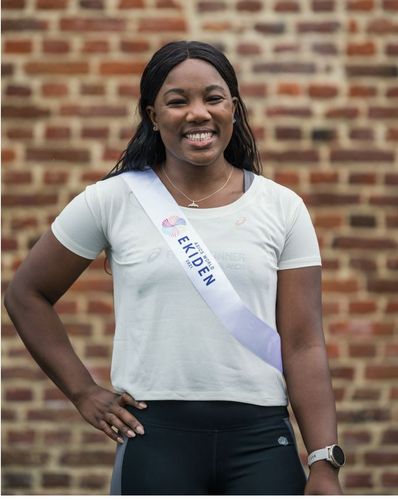 Mijn disciplines