A group of incredible runners from across the globe have completed one of the most physically and mentally grueling challenges of their lives – ticking off the equivalent of 10 marathons in 10 days, as they made their way from London to Paris
The 450km cross-channel journey, which started at the ASICS Regent Street store and ended at the Paris Marathon on Avenue Foch is documented in a brand-new short film available to view on June 5th2019 – Global Running Day.
The eclectic group of ASICS FrontRunner members, which included a powerlifter from the UK, an Italian fine art restorer and a 65-year old grandmother from Russia, all took on the challenge to highlight the mental and physical benefits of running. Ranging from non-professionals to top athletes, the ASICS FrontRunner community are a collective of runners from across the globe who have come together to promote ASICS' philosophy of 'A Sound Mind in a Sound Body' (Anima sana in corpore sano).
Available to view on Global Running Day (June 5th), the documentary follows the journey of the runners – tracking them along every step of the emotional 10 day adventure. From the Cliffs of Dover to the bustling streets of Paris, the short film captures the mental and physical hardships experienced during the long run, whilst providing an honest insight into the friendships formed and cultural learnings of the international runners spanning from three separate continents, including Europe, South America and Africa.
On average, the runners clocked up more than one marathon per day but the journey didn't come without its difficulties. Pacing troubles, the weather and changing landscapes plagued the whole trip. To finish the challenge and after already running for nine days straight, the runners had to face the unenviable job of completing the Paris Marathon – however they all pulled through, crossing the line as a euphoric team in a total time of 4:39.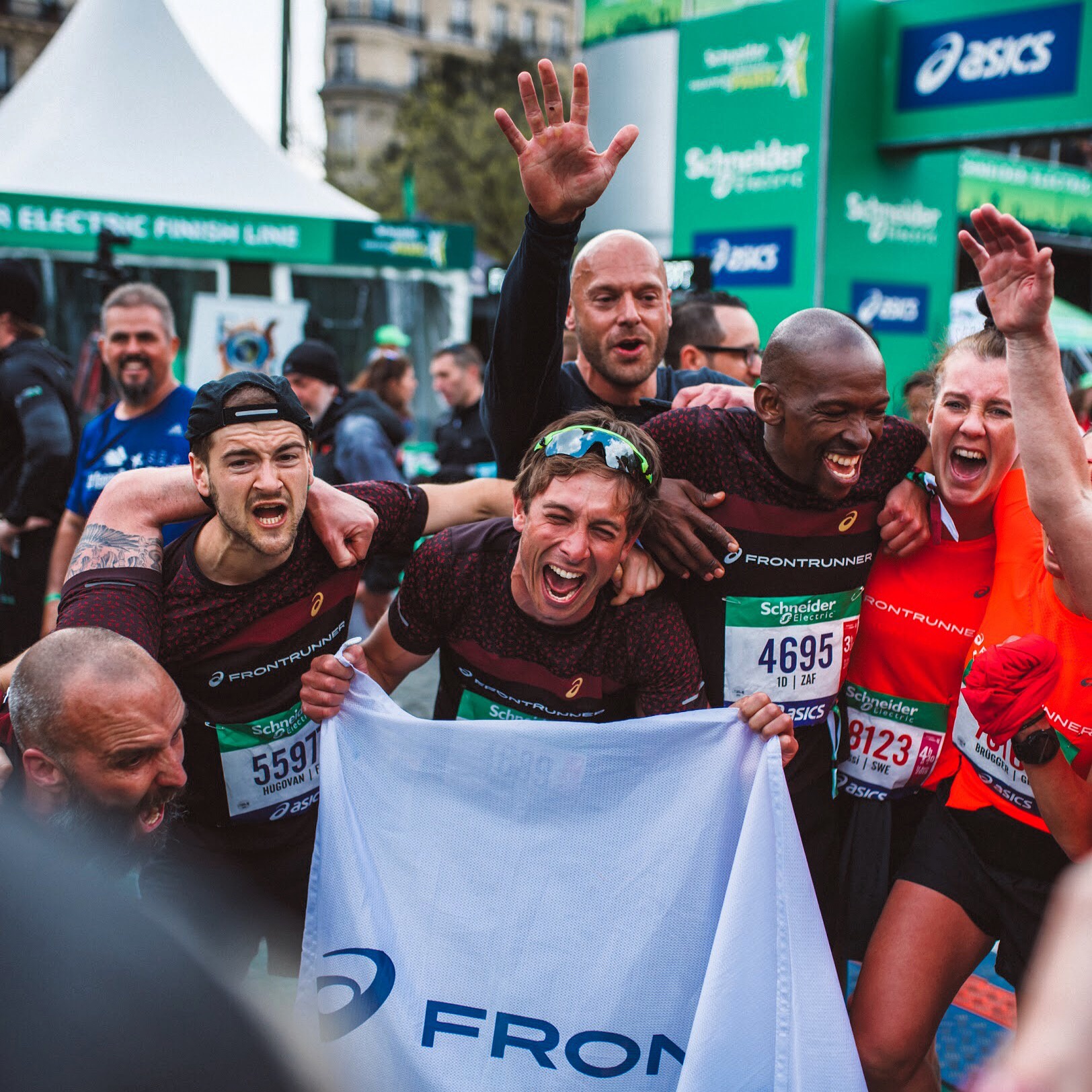 Alongside the release of the London to Paris documentary, ASICS is celebrating Global Running Day by launching the "Dear Shoes" social media campaign, showcasing our emotional connection with our running gear. Runners and the ASICS FrontRunner community will be encouraged to share their personal letters to their running shoes, highlighting what they've been through together, the obstacles they've overcome and the road they hope to take.
Designed to help make long distance running easier, the ASICS METARIDE provided the perfect running partner for the ASICS FrontRunners. With its revolutionary GUIDESOLE™[1]technology– crafted to shift body weight forward and minimise energy loss through the ankle joint – the shoe played an instrumental role in helping the team complete the challenge.
Speaking about the London to Paris challenge, ASICS UK FrontRunner Pete Stables, said:
"Since getting into Ultra-Running, I've always wanted to know what my limits were and the London to Paris challenge provided the perfect opportunity to test them. There were dark moments but to have the chance to take on something like this has been really special and the friendships and lessons I've taken from it will stay with me forever. For me, the whole experience shows how powerful the strength of a team can be."