Race-season is just around the corner, or for "someone" has already begun. How to handle an early start of the season and what to expect from those races
The snow is still falling heavy here in Tromsø, and it will take over a month to finally get some (partially) dry trails. However the race calendar for the Strong Viking OCRSeries has already 3 big appointments in March and April, and Spartan has opened the season in Spain and Italy. 
I have planned to compete in all the 7 races of the OCR-Series this year (ranking 6th overall per now), and I had also planned to run "Spartan Maggiora", which is very closed to my hometown in Italy...so there are no doubts that my race season is pretty busy yet.
It might not be an easy task to deal with races early in the season, often coming from a winter where the volume of training is pretty high, prioritizing quantity over quality. Also the transition from running in cold temperature and snow to dry and sunny trails or roads, it might also set a toll both on the body and the performances. However, there is no reason to panic, or either do not give your best in those races. 
Coming closer to a race it is surely smart to reduce the volume, but still keeping up the intensity and get your training more specific for the race you are going to run. For moderate-quick, flat races I use to include intervals on the treadmill slightly above race pace, to get more speed in the legs and get use to a definitely warmer environment. Treadmill is also good for hills-repeat to get a more steady pace uphill, which is not easy on snowy-icy roads or trails. On the other end, running outdoor in relative deep snow might help you to run better in wet and muddy conditions, so that's a win-win situations. I admit: run in sunny and dry trails in the mountains, or do short intervals on track, does not give exactly the same feeling, but you will get anyway well-prepared to the first appointments of the season. 
If you train regularly and you know well your race-pace, there is no reason either to lower your expectation. Get out on the race, have fun and see how it turns out, the first races are great occasions to get back in the race-mood, introduce your body to the race stress, and check your progress. In case you will not be 100% ready yet, you will still get a great training out of it and room to improve for the rest of the season. Again a win-win situation, so don't worry and go for it!

By my side: I have started early the season with a winter race (Winter Warrior Race) on the 3rd of March in Italy. A beautiful 8km race with 500m of elevation and 20 obstacles in the alps (Col del Lys). Felt actually very strong uphill and only the fear to get injury on the still icy and snowy downhill made me loose the podium, but still winning my age group. That was a good warm up before the OCRSeries Race 3 in Osnabruck, where a 19km track with 50 obstacles in the German muddy woods tested hard my body. 16th place in a very strong field was definitely a great results, even tough I was very close to the top 10 for most of the race (missing it at the very end).
Two weeks later was time for a quite crazy weekend: Tromsø-Milan-Spartan Super Maggiora-Amsterdam-OCRSeries Race 4 in Nijmegen-Tromsø. Two very challenging races of 13km and 19km within 24 hours in two different countries. I was extremely happy on how my body responded to the challenge with two very good results in the top 20. The body felt strong the week after too, but the following Monday a 20km run on various terrain and snowy mountains inflamed my calf and Achille's fascia. Unfortunately I had no much time to recover because OCRSeries Race 5 in Genth was approaching. I decided to be at the start line to give all I had in my tank, despite the uncomfortable stiffness, but that was definitely worth. Coming in as number 10 after a very fast, challenging and cold race right behind the Elite of OCR, was good enough to keep the 6th place in the overall ranking, and to qualify for the 3rd year in a row for the OCRWC as a pro :)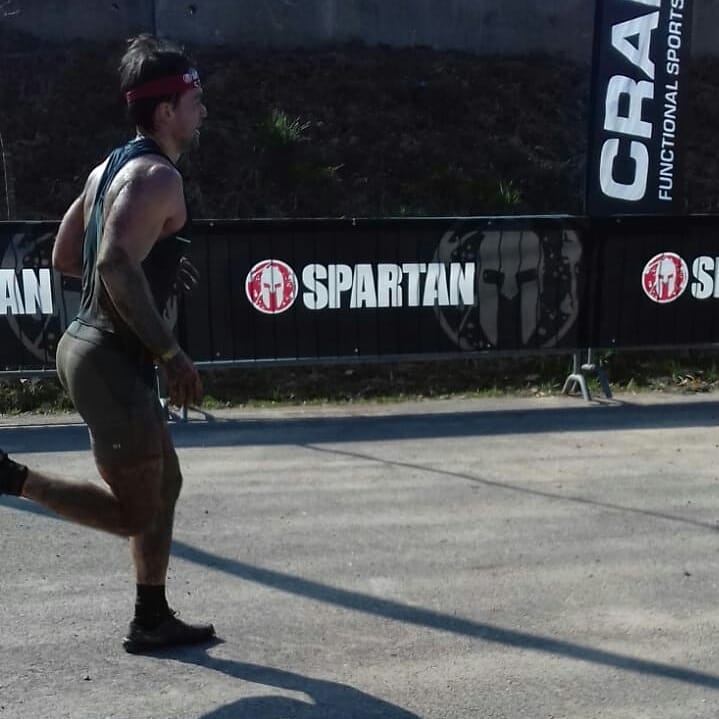 The following week only ski was allowed and hopefully I'll recover soon enough for AsicsSentrumsløpet and OCRSeries 6 in Amsterdam. Small injuries and troubles are still part of the game, especially when you start the season early and you go from snowy roads and trails to more dry routes. This is an important aspect to keep in mind when you start the season early. 

Closing up: an early start of the season has no negative aspect and you can get definitely good results and check your form and the effects of your winter training. Be careful with the transition from snow to dry roads and asphalt and listen your body. In case some important event are coming up and you can't slow down (as in my case), try to adjust your training regime and ask to a physiotherapist for some advice.
Good luck, race hard and have fun! 
skrevet av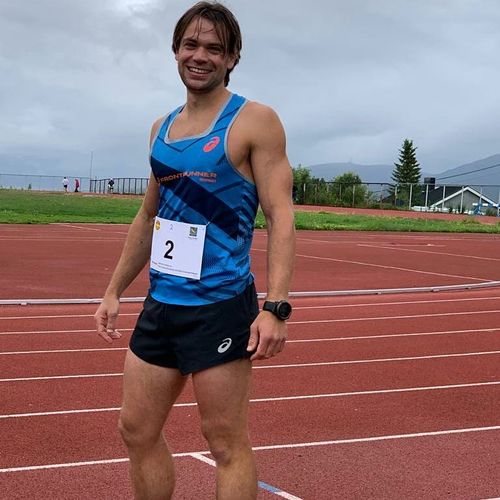 Marco Anelli
Matematikk, naturfag og fitness lærer - Personlig trener fra TROMSO

Aldersgruppe: 30-34 (Elite Wave)
Klubb: OCR Norway
Trener: Jeg lytter og lærer fra flere, men er jeg og kroppen min som lage plana
Mine disipline