Days are getting shorter, colder and rainy...so what's the best shoe choice for the upcoming months?
Everybody living in the north-hemisphere are experiencing shorter and colder days while the winter is approaching. I think this is still a very cozy period of the year when you might also insert some training variations in your routine and just enjoying the process. Anyhow, outdoor training sessions will be indeed colder and more wet due to the season. 
Veronica gave you already many good tips on what to wear while running in this season here, I will instead give you my point of view on the shoes to wear when cold and wet outside. 
For many out there the main question is "Gore-tex or not gore-tex"?

My personal suggestion is "No" gore-tex except for a very few cases. 
As many of you knows I leave in Tromsø (69" nord) so when we are discussing about extreme autumn or winter conditions I have pretty much 9 months of the year to test wet, snowy and muddy trails and road:)
Temperature: When you run even with easy pace with a good pair of technical or wool sock you most likely won't get cold in the feet as long as the temperature is not very low (below -10). Wearing gore-tex you will have your feet cozy and warm for 20/30mins, but most likely you will be sweat and uncomfortable later. On the other way if it is very cold outside than you need extra protection and a regular pair of shoe might no be enough, so here the gore-tex is a good choice.
Rain/Snow: If you are running on asphalt and it is rainy or snowing a lot then you might choose a pair of gore-tex shoe. Your feet will be warm and dry as long as you won't sweat too much...but if the water or even worst some wet snow will come into your shoes from the upper side, then the run might become very uncomfortable. When the water is inside the shoe, the gore-tex membrane won't release so much water, so your feet will be very wet and heavy.
In those days where you might have very wet feet, especially on trails, I would definitely suggest a lighter pair of shoe with good drainage. The water will not be trapped in your shoes and you will feel lighter, in particular on wet snowy trails.


Bottom line: Run in autumn and winter is extremely fun also in colder days, as long as you choose the right gears. If it is very cold outside do not aim for too long run and consider gore-tex shoe, otherwise stick to comfortable lighter shoe that has good drainage.
If you are running on trails the Fujitrabuco Pro are for example a great choice.
If it is icy, slippery and cold than you might want the Fujisetsu 2

Enjoy the winter and keep running! :)

skrevet av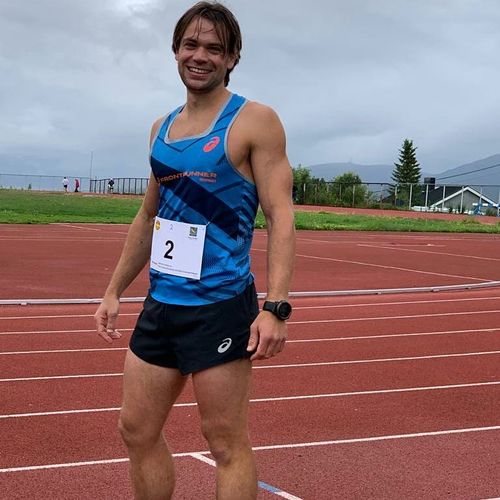 Marco Anelli
Matematikk, naturfag og fitness lærer - Personlig trener fra TROMSO

Aldersgruppe: 30-34 (Elite Wave)
Klubb: OCR Norway
Trener: Jeg lytter og lærer fra flere, men er jeg og kroppen min som lage plana
Mine disipline