Light and super comfortable! The springy feeling also gives you lots of fun! Novablasted my first 10 km race this season!
Love at first sight

As soon as I opened the box, I was struck by the cool looking Novablast. They look so trendy and edgy. I tried them on right away! I am an amateur runner and am used to shoes with lots of cushioning that tolerate lots of miles. I am often sceptic when it comes to fast shoes as they are often minimalistic with little cushioning. But with Novavlast, I was so surprised how comfortable they were! They were also a perfect fit for me with ample space around the toe box. That is something I sometimes struggled and often have to go up half a size with Asics shoes as they tend to run slightly narrower and smaller but the Novablast is a perfect fit for me.  One interesting feature was the springy feeling that I was not sure how I would feel during a run but overall, I felt extremely comfortable and confident in them. The only negative part at first impression was that I knew they would become dirty in no time!
First test - virtual 10 km race
The day after I received my Novablast, I was going to run a virtual 10 km run that I signed up for, organised by Oslo Marathon. I wanted to be in my best shape and to use this run as a fitness test for the season. I normally do not dare to run in new shoes for a race, but I felt so comfortable in them that I decided to go for them. Novablast did not disappoint. Although brand new, I did not feel uncomfortable for a second. In fact, I never thought they were new during my run. They were so comfortable and so light that they felt like a part of me, and I just concentrated on running. They felt fantastic!
I had been sick for the past years and had just finished my treatment in early this year in February. So, I was not looking for a PB but I wanted to run under 50 minutes. I finished in 48:56 and was super pleased. Did the Novablast help me to run faster? That was hard to tell. But the thing that surprised me the most was how good I felt both after and during my run. I felt so good that I felt I could run faster at the end of the run. In addition, I normally feel quite sore and stiff after a fast 10k. But with the Novablast, I had almost no muscle sore at all. So all in all, I will be using these shoes on a day-to-day basis as well as lots of upcoming races! Novablast will pretty much be my race shoes for up to a half marathon from now on.  In fact, I ran in them again for a virtual 5 km run last Saturday organised by Runner's World Challenge. I ran in 23:10. Again no PB but both times are my fastest 10k and 5k since 2016 after I first got sick. Maybe it was the Novablast or it is just my body slowly recovering and getting back to its former shape. Either way, I am very happy with these shoes as they make me feel so comfortable and light!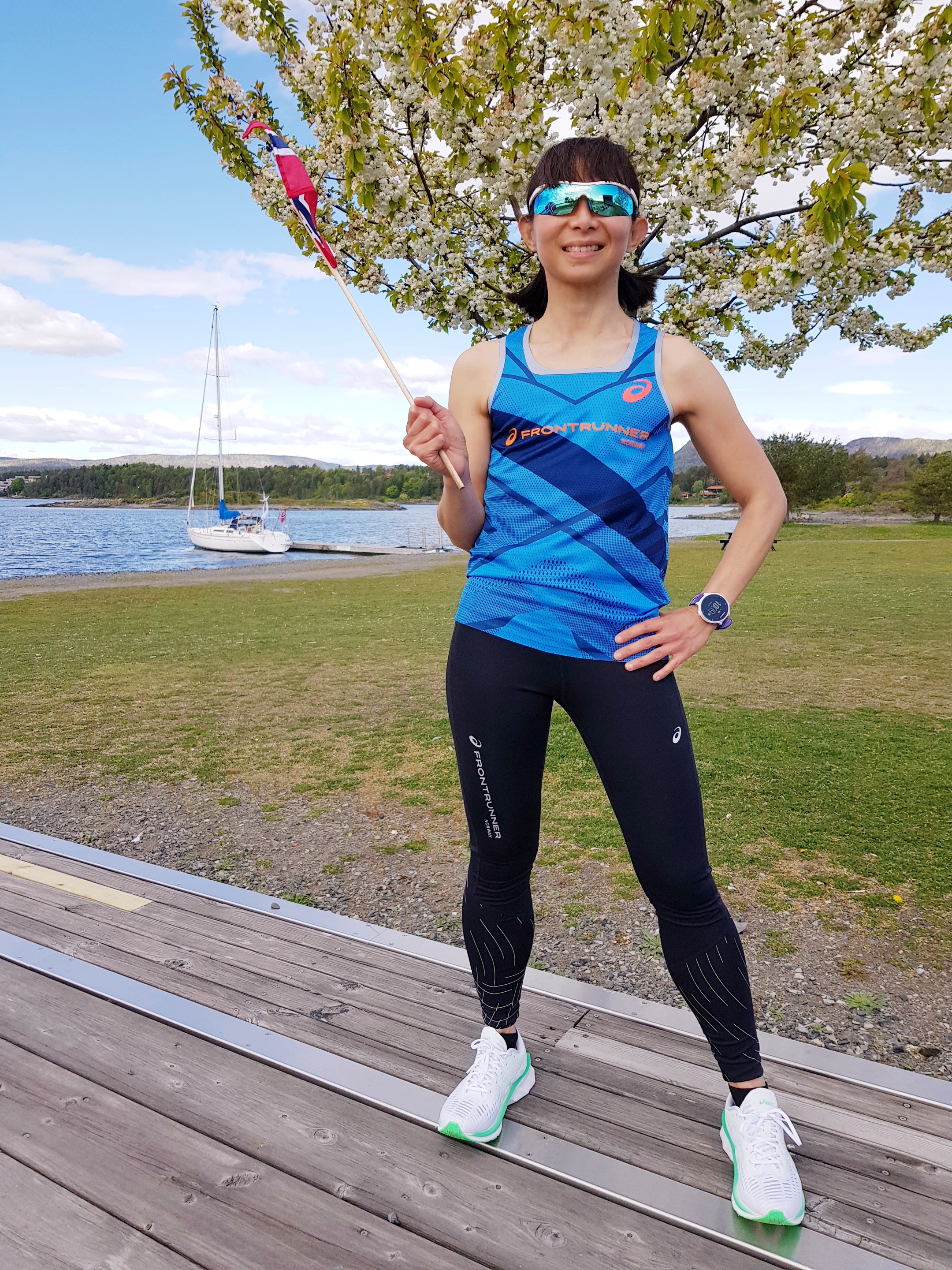 Some product information
FLYTEFOAM BLAST™ midsole foam
Forefoot Twist GEL™ technology
Rearfoot GEL™ technology
AHARPLUS™ Rubber outsole
ORTHOLITE™ lasting
Reflectivity
Monofilament Engineered Jacquard Mesh
Pros:
Very light
Extremely comfortable
Feels fast with no extra effort
Trendy and funky looking shoes
A light fabric that keeps you cool
Cons:
Neutral runners only
For short distance only (up to a half marathon) – although they feel so comfortable that I would like to try them for longer runs
With this white color, they get dirty almost instantly (there are other colours available)
I found it slightly difficult to get the tongue in the right place at first
Final verdict

I absolutely love these shoes and I am being totally honest! I have always raced in heavier shoes such as Nimbus or GT-2000. I am so happy to have found a pair of light weight shoes. In the past, I have never felt comfortable with fast shoes as they usually do not give me enough cushioning that I am used to. But the Novablast is everything that I have been looking for in a pair of lightweight shoes. If you are a neutral runner who enjoys good cushioning and are looking for a pair of light racing shoes, I can highly recommend!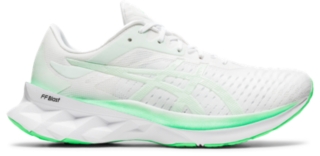 NOVABLAST
The NOVABLAST™ Modern Tokyo edition shoe from ASICS is for neutral runners who want an energized running experience. Celebrating the aesthetics and advancement of the Japanese capital, this lightweight running style is equip...
KJØP NÅ
skrevet av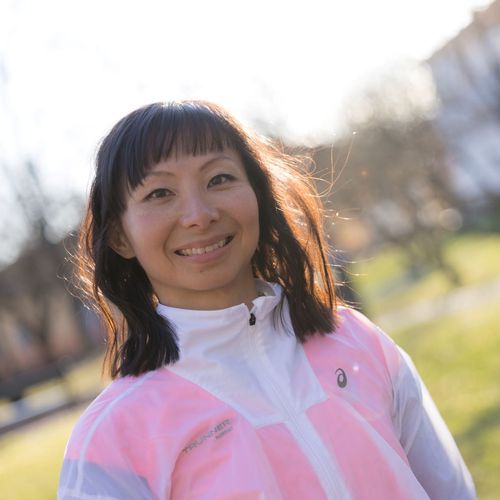 Mine disipline