How your morning starts affects the rest of your day. If you have a bad morning, you are likely to feel rush and unproductive the entire day. If you have a good morning, you are likely to feel refreshed, happy, and full of energy. The bottom line is let us make them matter. So, we can all have a good day, every day.
It sounds so boring. But to make morning matters, one needs a routine. Is your current routine working for you? Does it keep you energised? We all have responsibilities to deal with in the morning. Perhaps you need to get your kids ready for school. Maybe you have other tasks and errands that need to be done before heading to work. You might feel that you do not have time in the morning, but nothing can bring tranquillity to your day more than a good morning ritual. It is perhaps obvious that my morning ritual is a good morning run. Even so, I keep making the same mistakes when I decide to go running after work because there will be daylight, or because I have an early morning meeting. Then by 5 pm, I often find myself that I need to continue working or I simply feel too exhausted and can no longer drag myself out. Getting out early in the morning is my absolute cornerstone in having a GOOD day! I was never an early riser until a few years ago. Ironically, it took cancer to get me into establishing this habit. I wish I had learnt this routine a lot earlier. A routine that has totally changed my life. My days appear so much longer. I am now more energised and focused at work.
I know exercising in the morning is challenging for many. But once you get into it, it should feel like a second nature. Here are a few tips. I hope they will help you in making your mornings matter and better.
Get a good night sleep: This is the number 1 rule. It is absolutely no brainer. You cannot expect to get out of bed refreshed if you did not sleep well or if you simply went to bed too late the night before. Getting a good night sleep does not come easy. I have struggled a lot to sleep well for many years and I am still a light sleeper at times. In the second part of this blog, I will tell you what I do to improve my sleep quality.
Don't be over ambitious: It can be as short as 15 minutes as you are starting to establish this habit.
Any exercise counts: If you really feel too rough in the morning, try going for a walk or do gentler exercises like swimming or yoga instead.
Get ready the night before: Have your clothes and all that you need ready the night before. So you are ready to go as soon as you are awake.
Have your breakfast ready: Have a simple, small 'breakfast' ready the night before if you find it hard to exercise with an empty stomach.  In part 3, I will give you a few simple recipes that you can prepare.   
Find a buddy: You are less likely to continue lying in bed if you have agreed meeting up with a friend. It will also make it so much more fun! A great way to catch up.
Be realistic: Let's face it. There are days your first meeting at work is simply too early or there are things your household just need to be attended to. Do not beat yourself up. Try again the next day. Be happy and reward yourself if you only manage once a week to begin with.
Remind yourself the benefits: Once you have tried it once, you will know what I am talking about. It makes you feel AMAZING! So, when you cannot keep up with the routine, keep reminding yourself and remember how good you felt when you did exercise in the morning. Think of the lovely things you experienced in your morning runs and how good you felt afterwards. Like the feelings when you see the sunrise coming up from the horizon while everyone else is still asleep.
I hope this gives you some ideas and motivation on how to make your mornings matter.  A routine that might seem impossible. In the second part of 'Make mornings matter', I will share some tips on GETTING A GOOD NIGHT SLEEP – the number 1 rule in establishing a good morning routine.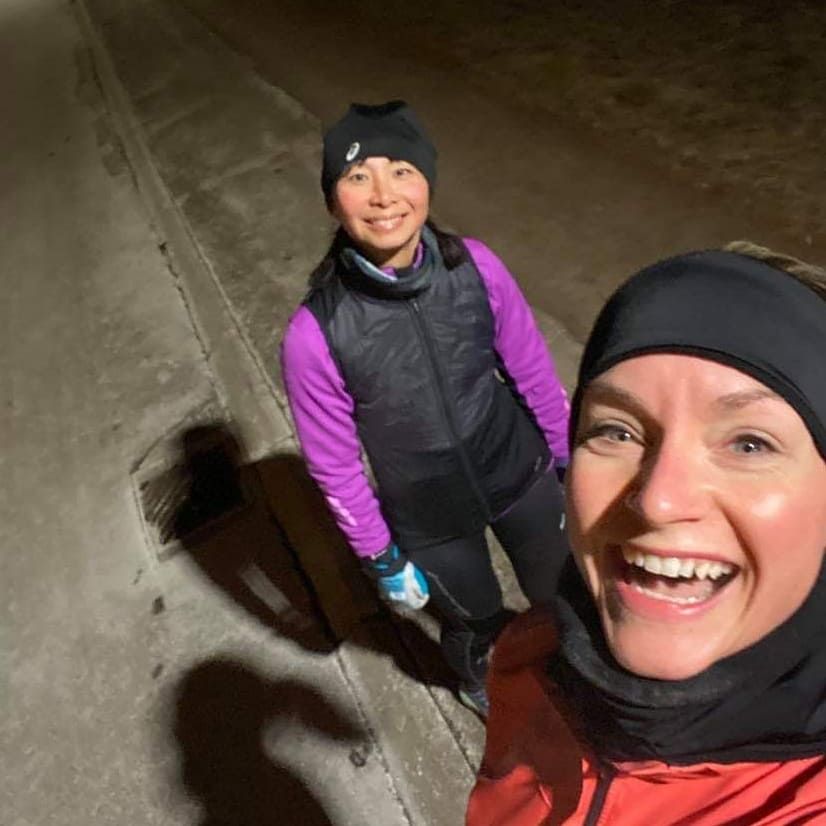 skrevet av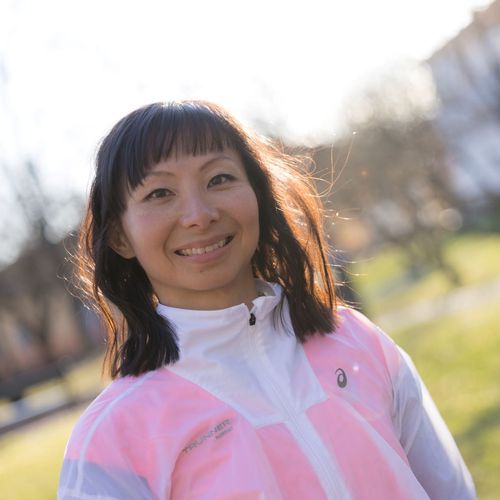 Mine disipline