Nimbus Lite, an historical model with a new setup to make your long run faster and lighter
The Nimbus has always been a very popular shoe for long easy run, or moderate pace run and races for less experienced runner. Its comfort, cushioning and stability has gain popularity for over 20 years, being one of the most sell models in the world. 
As most of the cushioned shoe, it's not a light weight and responsive shoe, but one of those pair of shoe that guarantee to you maximum comfort all the time. 
As a huge fans of light, responsive shoes, I was very excited to try the lighter version of the Nimbus, namely the Nimbus Lite, which should combine the comfort of the traditional model, with some lighter weight and more response...it did not disappointed!
TECHNICAL DETAILS
Compared to the Nimbus 22 this version is slightly tighter in the upper/midfoot (closer to a light weight shoe feeling), but still keeping good space and comfort.
It is around 50g lighter than the "original" model (275g for men), but still the new composition of the FlyteFoam in the midsole works with the Gel technology, both in the forefoot and rearfoot, to soften your stride and improve your comfort. This make the cushioning good for longer run, although the shoe is responsive and feel much faster than a regular cushioned shoe. 
Both the textile and the sole are very resistant and made out of sustainable material. 
The heel drop is around 10mm, working well also when running at more sustained paced run.
TEST
I have tested the Nimbus Lite on easy run and moderate long run with strides. I am very happy with the versatility of this shoe, the lightness and the running feeling. Even though I prefer shoes which are light and responsive, the Nimbus Lite gives similar feeling with good cushioning and full comfort in the upper/midfoot. The sole works nice both on gravel and asphalt, and the shoe adapts well on both dry and wet conditions. It fits tighter than the regular Nimbus and other Asics model, so you might need an half size bigger than you are used to.


BOTTOM LINE
The history of the Nimbus not only continues, but expand its boundaries with a new exciting model that mix the traditional cushioning and comfort with lighter weight and better response-
It is a shoe suitable for many different sessions that adapt well to different conditions, no less it looks amazing both in style and colours to use it in the free time. It might be the perfect shoe to take with you on holiday.

Enjoy!
skrevet av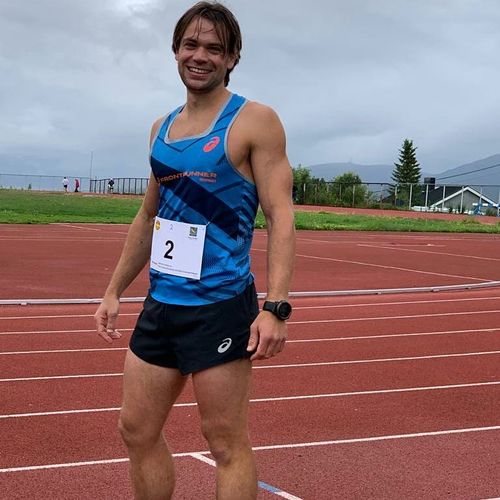 Marco Anelli
Matematikk, naturfag og fitness lærer - Personlig trener fra TROMSO

Aldersgruppe: 30-34 (Elite Wave)
Klubb: OCR Norway
Trener: Jeg lytter og lærer fra flere, men er jeg og kroppen min som lage plana
Mine disipline