Novablast Tokyo – another blast from Asics that will ensure you a fun, smooth and bouncy ride!
First impression

This new colour from the Sunrise Collection is absolutely striking! It matches perfectly with other apparels from the Sunrise collection. As soon as I picked them up, they felt as light as the previous version that was launched last year. The Novablast is a pair of shoes that one might not expect from the traditional Asics shoes, usually leaning towards safe and reliable. If that is what you expect, think again! Novablast is absolutely a new, true innovation from Asics. They are fast, responsive but also provide great, ample cushioning! They are bouncy, light and fast, and will ensure a very smooth, fun ride! The only major setback is that they do have poor grip and feel very odd if you must run on gravel or dirt road. So, you will just have to pick your shoes according to your route, which is not a problem for me. Plus, they are also great on a treadmill. This new version is not very different to the last version, but I will sum up some of the pros and cons.
Pros:
Great cushioning
Super light
Responsive
Extremely breathable
Cons:
The heels look rather odd.
The bounce might take sometimes to get used to.
Only really suitable for asfalt
Neutral runners only
Final verdict
I just love these shoes. In the first version, I loved the fact that there was a lot of room in the toe box. But after sometimes wearing them in, I found I could do with a better fit. The loose toe box sometimes made my toes feel slightly uncomfortable especially after long runs. Asics must have adjusted this. The new Tokyo version now fit me like a glove! It is a unique combo of responsivity and great cushioning. As an amateur runner, I never dared to try light shoes as I have always been afraid that they will not give me the support that I need. But I am just in love with the Novablast. They will continue to be my companion for many interval sessions and times when I would like a more responsive ride. For me, they have also been fantastic for longer rides up to a half marathon.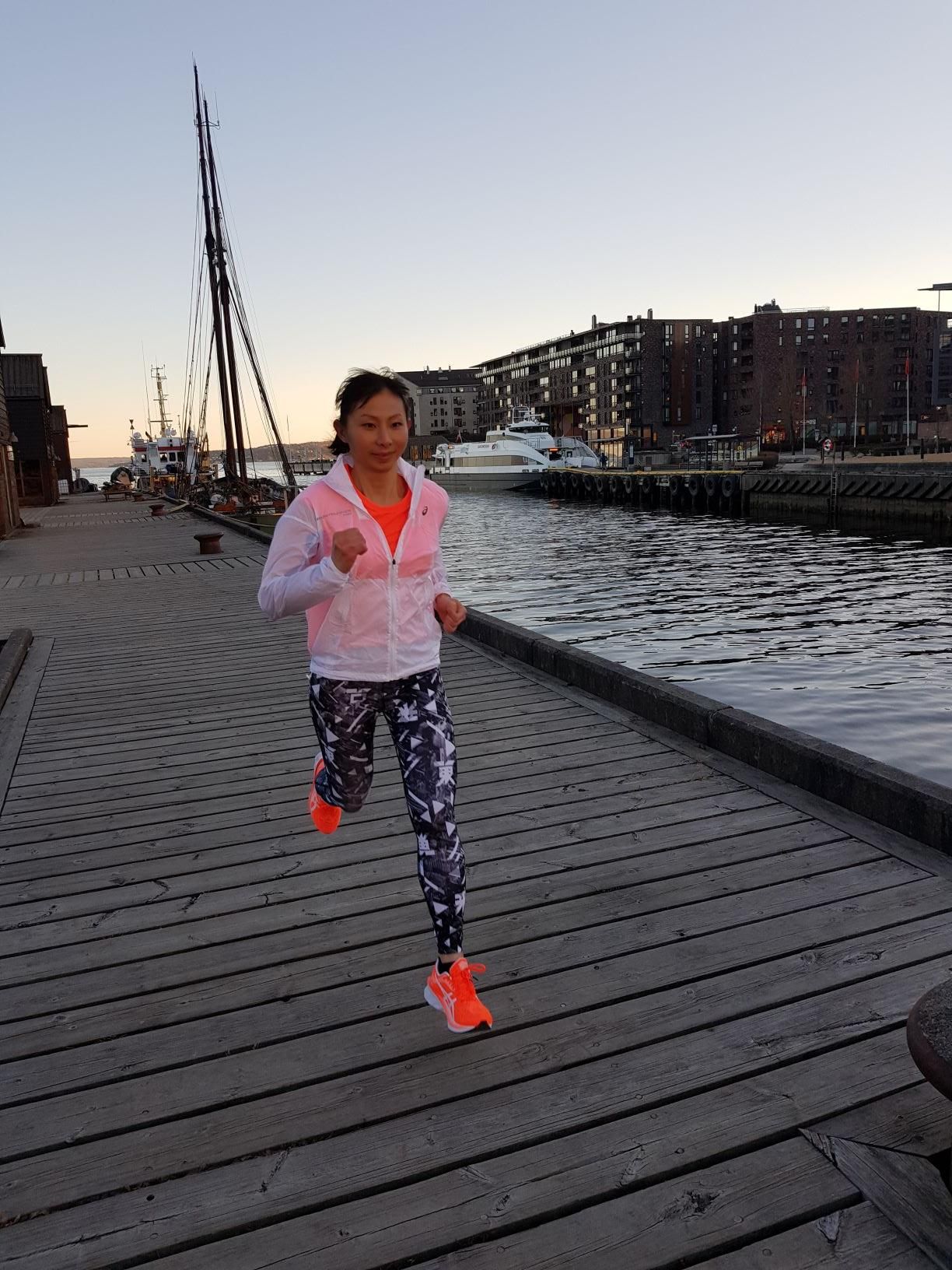 If you have already tried many responsive shoes, you might still find the Novablast a bit on the 'bulky' side and that you might not enjoy the bounciness. That is personal and it is something that one needs to get used to. For me personally, they feel odd when I first have them on. But it is not something I think about as soon as I start running. I simply enjoy my ride. 
As for many shoes, each one of us has his/her personal tastes and preferences. If you are a 'safe' runner like me who always love lots of cushioning and lots of support, but also want to try a pair of shoes that is more responsive and light, look no further!
At last, a few technical information:
Breathable mesh upper
FLYTEFOAM™ Blast technology cushioning
Sustainable sockliner dye
ORTHOLITE™ insole provides soft step-in comfort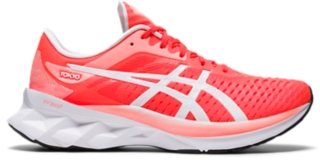 NOVABLAST TOKYO
The NOVABLAST™ Tokyo shoe is recommended for neutral runners seeking a responsive running experience. This lightweight design includes our FLYTEFOAM™ Blast midsole foam for an energetic bounce with each stride. This iteration features our SUNRIS...
KJØP NÅ
skrevet av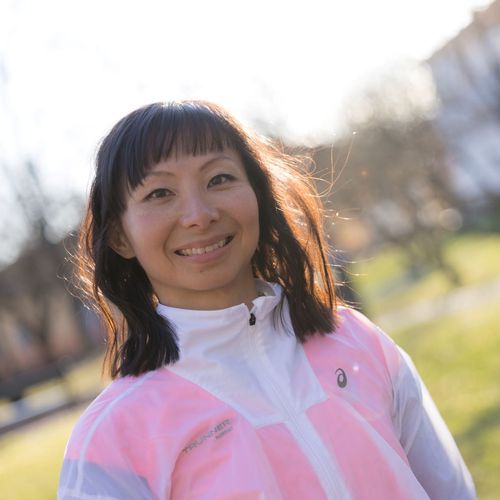 Mine disipline