Roadblast is a light weight shoe, with moderate cushioning and great comfort perfect for different kind of training sessions
The Roadblast is one of the newest model from Asics that follow the style and features of the "Ride" series and in particular of the Novablast and Dynaflyte 5. 
It combines light weight with great comfort and also good cushioning, making it ideal for different types of training sessions. For faster and advanced runners it is perfect for moderate long run, but also for interval at threshold pace, while for less experienced runners it will work perfectly for races up to half marathon. 

It might be considered as the little sister of the Novablast, even though it reminds me of the Road Hawk FF2, light, responsive and very comfy. 
It is a more simple model than the Novablast, so you can't expect the same "bouncing effect" you get there, but still something pretty closed to.
TECHNICAL DETAILS
The Roadblast has a slim fit, with a lighter and tighter fit compared to the Novablast. The sole is very responsive, but slightly less bouncy than her big sister; likewise the FLYTEFOAM BLAST Lightweight, midsole foam ensure an efficient ride.
The AMPLIFOAM MIDSOLE maintain durability at softer densities, and provides better flexibility, comfort, and platform adaptability ideal for natural running. It feels smooth during the landing phase, as well as very reactive during the propulsion phase.
The upper mesh is light, dry fast and very resistant. No less it looks cool and nice, so you can definitely use the shoe also in your free time.

It weights around 247g for men and has a drop of 10mm, making a perfect shoes for different kind of training sessions, not too heavy for fast sessions, but still very comfy for easy run.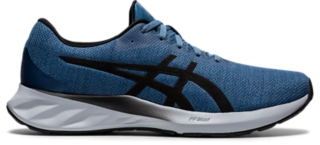 ROADBLAST
Redefine your running boundaries with the ROADBLAST™ performance running shoe. Equipped with technical components to deliver a more responsive bounce and lasting comfort, this shoe is a functional accessory to help you beat your best time. Featu...
KJØP NÅ
BOTTOM LINE
Asics is constantly producing new interesting models with new technology, great comfort, but still keeping the lightness and the running feeling at the top. 
The Roadblast is a shoe suitable for many different sessions and adapt well to different conditions, both interval training but also longer run. It is defintely a shoe that you can use daily and just enjoy the ride.

skrevet av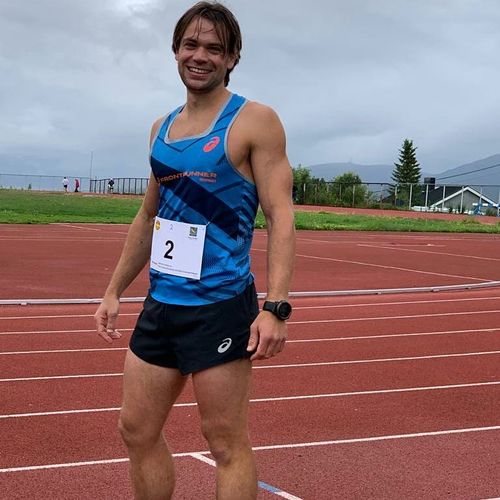 Marco Anelli
Matematikk, naturfag og fitness lærer - Personlig trener fra TROMSO

Aldersgruppe: 30-34 (Elite Wave)
Klubb: OCR Norway
Trener: Jeg lytter og lærer fra flere, men er jeg og kroppen min som lage plana
Mine disipline