Everyone who knows me won't ask a detailed review of a pair of long tights or warm jacket. I rarely use more than a long sleeve t-shirt in winter (except in the mountains), especially when running with a backpack to work. Long tights are perfect for skiing...otherwise I use shorts all the year long. But there, I like to call me an expert! :) Asics offers a pair of shorts for each occasion.
I consider the choice of a good pair of shorts as a very important step before go out for a run, as well as for the choice of shoes. Different types of shorts suit different kind of needs depending on: temperature, length of the run, needs for carry things in the pocket, planned intensity, destination etc.
Giving here some hints: if the temperature is closed or below zero than a pair of slightly tick tights and eventually calf guards will be the right choice, while for a long run in the mountains (in spring or autumn) shorts which have underwear that cover half of the tights are my first choice (light but still warm enough). In this case you might also want to carry safe a gel or keys, so a zip or a reliable pocket is important. When getting warmer split shorts or shorts with light underwear are very good, but if too warm and you are out for a long run better to consider longer underwear or some cream to avoid unlucky irritation produced by the textile on the skin. 
I might continue with more examples on the art of choosing shorts, although I pick up here three models for three different run :)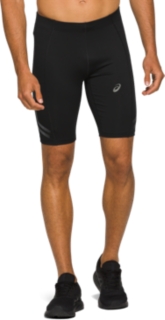 ICON SPRINTER
Functional for allowing ease of movement, the ICON SPRINTER short is constructed with a form-fitting design and complemented with a drop-in pocket for convenient storage. A drawcord waist tie offers an adjustable fit and the shorts are stamped w...
KJØP NÅ
The right choice when cold outside. Comfortable and light, they keep your tight warm. There is a small pocket on the side for the key. They are wind and water repellent working well also in the roughest conditions. Light enough for winter racing too.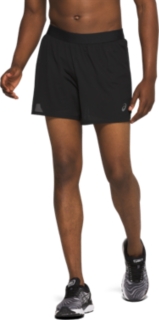 VENTILATE 2-N-1 5IN SHORT
The VENTILATE 2-N-1 5 IN SHORT features a lightweight design that's constructed with an open fabrication to provide better breathability while running. Complemented with an inner sprinter compression short for improved support, these shorts inco...
KJØP NÅ
The perfect choice for long run in the mountains or racing. They are very light but still keep you slightly warm if cooler, thanks to inner sprinter underwear. The compression shorts prevents any risk of irritation and keep you comfortable. The inner pocket on the back has no zip but is very safe to carry gels or keys. They dry quickly and feel comfortable all the time, even if it becomes very hot.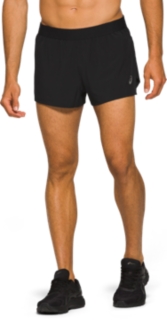 ROAD SPLIT SHORT
The ROAD SPLIT SHORT is a versatile essential that features slits at the sides for improved flexibility. Additionally, the shorts incorporate a drawcord tie at the waist for easy adjustability. ...
KJØP NÅ
For racing or for training in hot days split shorts are always a good choice. In this case the pocket might be a bit "loose", because of the extremely light textile. If you are going for a long run in a hot day I would recommend some cream in the inner tights to avoid irritation when the short are totally wet. They dry anyhow very quickly.
Here you can find many other choices of perfect shorts for both running and free time. 
Enjoy and have a great run!
skrevet av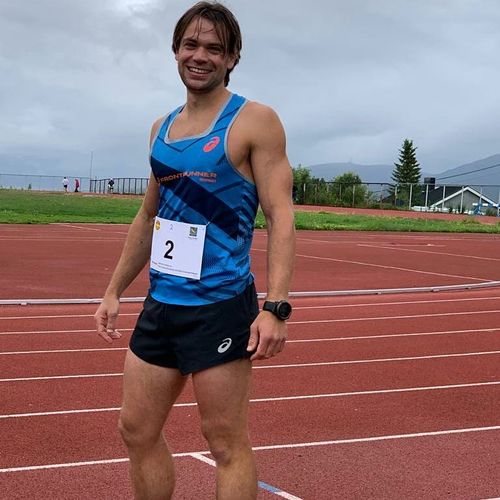 Marco Anelli
Matematikk, naturfag og fitness lærer - Personlig trener fra TROMSO

Aldersgruppe: 30-34 (Elite Wave)
Klubb: OCR Norway
Trener: Jeg lytter og lærer fra flere, men er jeg og kroppen min som lage plana
Mine disipline