The 2nd and 3rd of November Spartan Race has organized the Trifecta WC in Sparta (Hellas). "Going back to the roots of Spartan Race, running the paths where spartan's soldiers were trained to win battles and wars", for two days of racing over three distances.
The Trifecta World Championship is the second of three world championships organised by Spartan Race, where athletes have to run all the three distance offered by Spartan within two days. Namely a Sprint (5/9km - 15/20 obstacles), Super (12/18km - 25/30 obstacles), and Beast (22/26km - 35/45 obstacles), that means almost 50km running, 100 obstacles and many meters climb in two days. The event is meant to be hard and spectacular, both for the location and because essentially all the big names in Spartan Race were participating in those races. Some were travelling over the pond still aiming to win the 1 million dollar price offered for performing in all the three Spartan Race championship (regular in Tahoe, Trifecta and 24hours ultra in Sweden)!
This year I've set my main goal on this Trifecta weekend, so I didn't run the regular OCRWC and Spartan WC both because of work and costs. I had completed already two similar events during the summer in Morzine and Obendorf, facing a crazy amount of kilometers, obstacles and meters climb, so I knew I could do well in those races. Although my full time job as a teacher and no obstacles training facilities in Tromsø, I felt I was as prepared as I could be for the races, having run thousands kilometers and climb many thousand meters in the last months, along with several strength/grip sessions per week.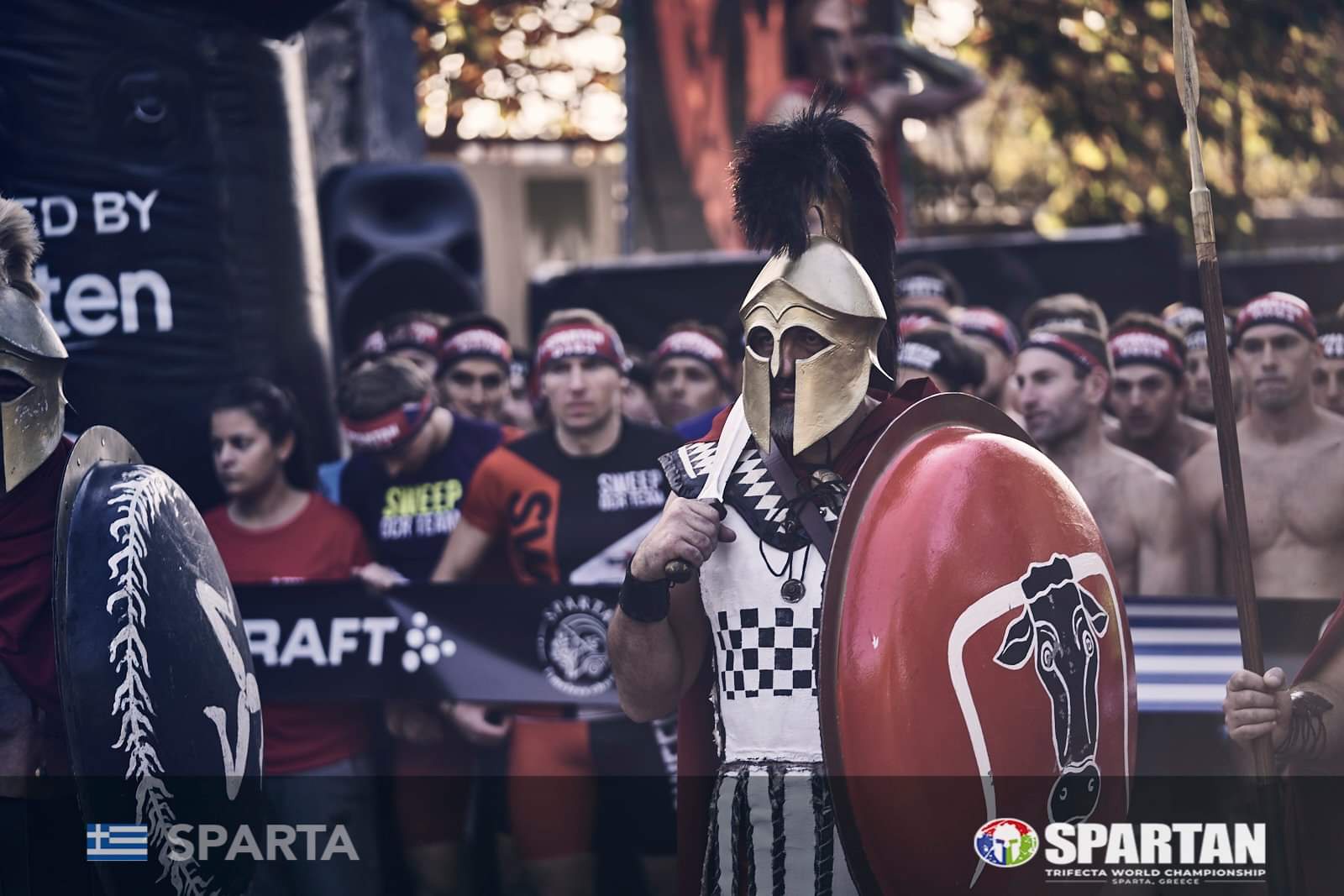 On Thursday the 31st evening I left home under the snow, flew to Oslo, slept there a few hours, flew to Copenhaghen and so to Athen, rented a car and drove 3 hours to Sparta. Finally arrived, there were some problems with the hotel, but at the end I could get my room, 25 hours later I left home, and relax. At that point I was extremely tired and I was asking myself what I was doing there and how I could have managed 3 races with some of the world best athletes in this condition?! Well, after some supporting messages and a good dinner I cleared up my mind, made a plan for the races and went to sleep. Waking up at 5.a.m. for breakfast I felt much better, and around 7.15 I started to warm up. The temperature was about 16/17 degrees, the sun was shining and the atmosphere was pretty amazing. At 8 o'clock I was at the startline side by side with around 100 elite athletes from all over the world walking behind some "spartan soldiers" that were taking us through the holy garden in Sparta. At the end of the park, right after the gate, the first of three races (the Super) was on! I had a clear plan to run with my own pace from the start: the races were expecting to be long, hard and I could most likely not sustain the pace of the top 20. Starting in slightly downhill and trying to keep up with the big group I watched my pace in the first km...3:12!!...exactly as planned..NOT! Well, it was just to face the first easier obstacles and keep focusing on the race. I felt very good in my running, the track had some up and down on various terrains, crossing small town, river, olives and lemons gardens, but generally "runnable" and pretty fast. The obstacles were getting harder and harder through the race and 5km from the finish line a combination of carries, water crossing and technical obstacles were suddenly making the "Super" very challenging. My body was responding well and, even tough I had a 30 burpees penalty at the spear throw (which is often a matter of luck),  I've crossed the finish line with no more mistakes in 30th position with the time of 1:30:15. It was a very good placement considering I have pushed my pace only in some parts, and had still good control thinking about the next two races.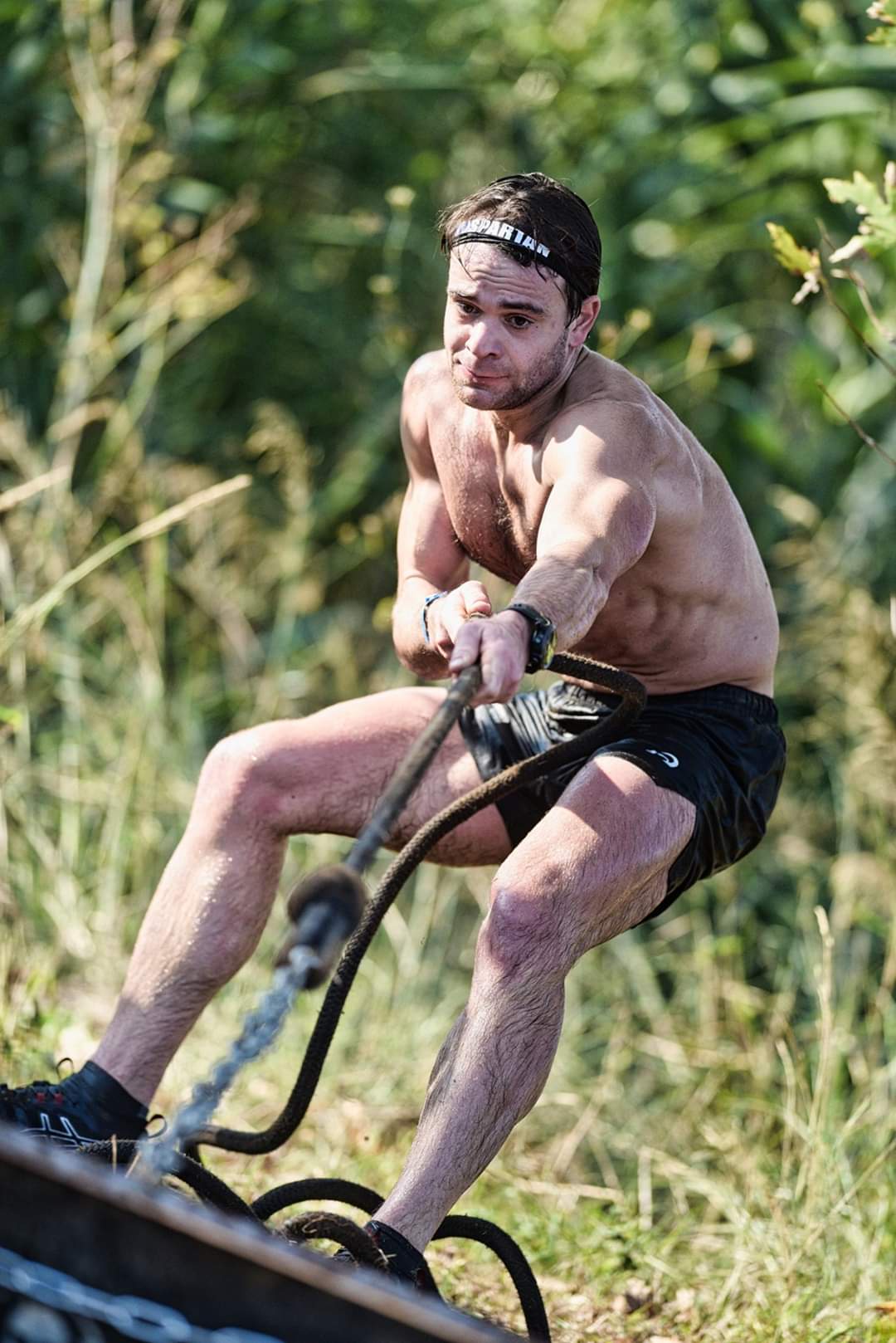 The time to refresh and eat a small meal that I was already making my way back to the start line at 12.30 for the Sprint. I was still feeling pretty good, except for my left harmstring and gluteus. I have struggled with them during the last months of training, especially when running relatively fast and flat, as during the Super, so run hard again only 3 hours later was not the best way to recover. Therefore, I decided to run the Sprint very controlled, focusing on to avoid any mistake at the obstacles and knowing that the big race was on Sunday. The plan went smoothly until the spear throw again!! 30 burpees costed me about 10 spots, crossing the finish line as number 39. Fast races are anyhow not my favourite and all in all I was happy to be in 34th place overall after the first day of racing.
On Sunday it was time for the "Beast": the longest distance with about 40 obstacles and 900m climb (love it:)). I spent all the hours before the race foam rolling and stretching my harmstring and gluteus hoping to recover as much as possible for the "grand final". In this race there was an interval-start based on the accumulate time of the two previous races. I loved this way to start the race, just setting your pace from the start and almost only focusing on your own performance. My gluteus was painful already after 2km, so from there I had to find the balance between pushing and controlling the speed to not completely tear my muscles and so ruin my championship. Otherwise my body felt good, I was 100% concentrated on the obstacles and did no mistakes. Half way the sun and 23 degrees were starting to take its toll on my body used to the snow in Tromsø, but a gel and some water at each station helped to keep me hydrated, while I had catch up with a few athletes which started ahead of me. Done the big climb and some of the technical obstacles on the mountain's top, a long downhill and a few heavy carries were the most challenging parts for my painful leg. I wanted and I could push harder there, but it was aching, so I kept on controlling the running speed and clearing all the obstacles except again!! for the last spear throw. Coming into the last 500m of the race, the combination of obstacles was pretty brutal especially for the forearms: Z-wall, A-frame, a long rig, an heavy hercule-hoist and a tricky monkey bar. Good I still had enough mental and physical strength to cross the finish line without any mistake/penalty, taking my time to enjoy the cheering of the people in the streets of Sparta in 2:39.10 and 28th place (Beast result).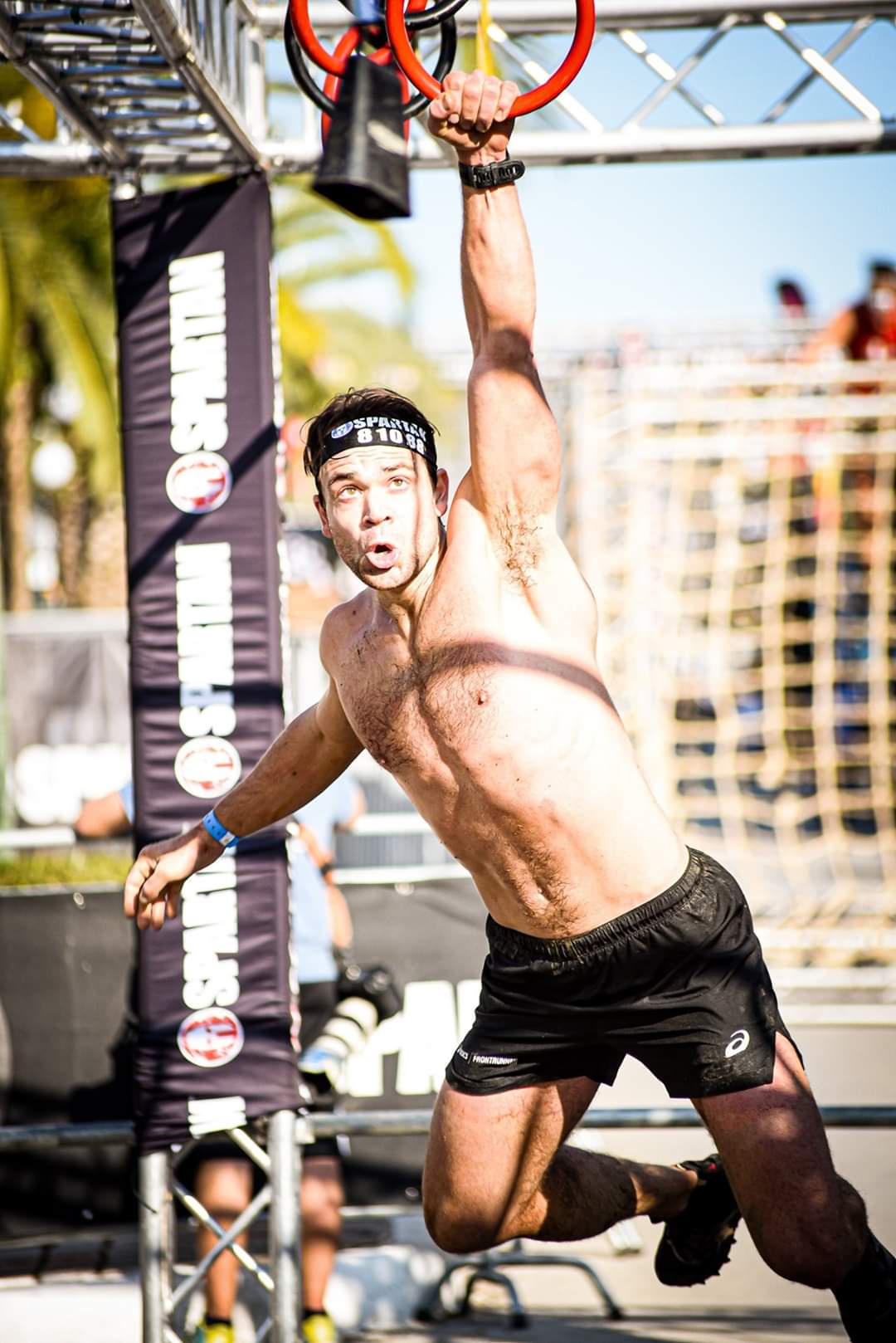 With a total time of 4:56:46  after three races (48km, 90obstacles and 1300m climb) I was placing 32nd overall in a world class field, only 45s from 27th place (after almost 5 hours racing!!) and a few minutes to the top 20. Ranking also as one of the best Scandinavian and the best Italian. 

Going into this weekend I was hoping to be as closed as possible to the top 30 and show to myself that, although not being a full time athlete and not having proper obstacles training facilities, dedication and passion might have take me pretty far. As usual I also look at the wide picture, considering many factors as: travelling, work engagements, small injures which has not professional follow up and climate (train for a couple of months in snow and suddenly run almost 50km races in 20+ degrees is not exactly comfortable). Therefore I am extremely happy to be among some of the top 30 Spartan racers in the world, event though many minutes behind the top 10. A bit annoying that I paid my only penalties and lost 5/6 spots where mostly was a matter of luck than skills (the spear was on the target but didn't really stick to it), while all the rest went smooth...thanks also to my Fujitrabuco Pro, amazing shoes for those races!
After a very long season, with less races but a few very hard and long race-weekend, it is now time to recover and get my ski on for some more gentle cross-country training. The road to the next season has already started ;)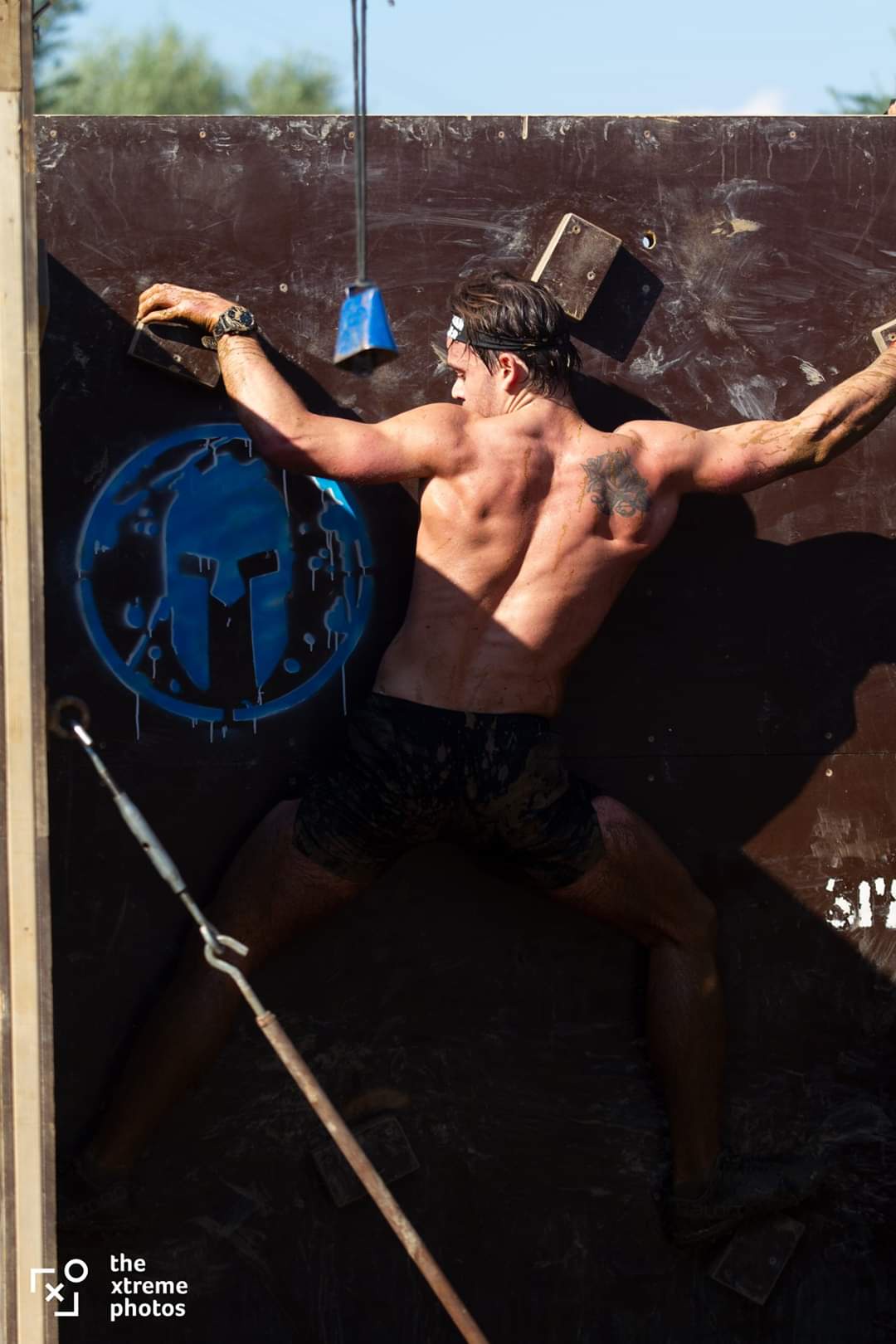 P.s. Considering all the athletes running also in the age groups I had the 35th best time of almost 1000 runners, and I would have place 2nd in my age group for a few seconds, and on the podium in two of three races. Anyhow, I think it is always difficult to compare age group with elite: different start time, conditions, pressure, people...I am not saying it is easier or harder, but just different. So, as long as I can compete with the best elite athletes in the world I will stick to that.
skrevet av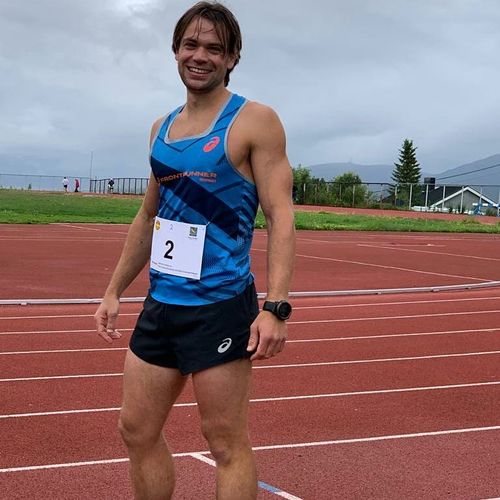 Marco Anelli
Matematikk, naturfag og fitness lærer - Personlig trener fra TROMSO

Aldersgruppe: 30-34 (Elite Wave)
Klubb: OCR Norway
Trener: Jeg lytter og lærer fra flere, men er jeg og kroppen min som lage plana
Mine disipline