A perfect kit for the autumn months that will keep you dry, wind-shielded and visible.
Autumn is gradually setting in. You can really feel the freshness of cool air, and the days are also getting shorter. So I think it is time to get your windshield out and to stay visible during your runs.

The Night track set was gifted to me earlier this year. The set was originally designed for running at night. Featuring a reflective print for 360-degree reflectivity that supports you to be seen in low-light settings.
The kit came in with a T-shirt, a pair of shorts and a jacket. I tried them out this summer while we were on holiday in Northern Norway where the climate is cooler, and is often below 10 degrees just like the temperature in the fall here in Oslo and in most parts of Scandinavia.
As soon as I opened the set, they feel very light and the material is clearly one that will dry super quick. I love the neutral black colour that allows perfect pairing with tights, mid-layers, and jackets of all colours. The whole kit is perfect for physical activities as they dry fast and is extremely breathable.
Fitting wise, the shorts are a perfect fit for me and they have been my running companion ever since I got them this year.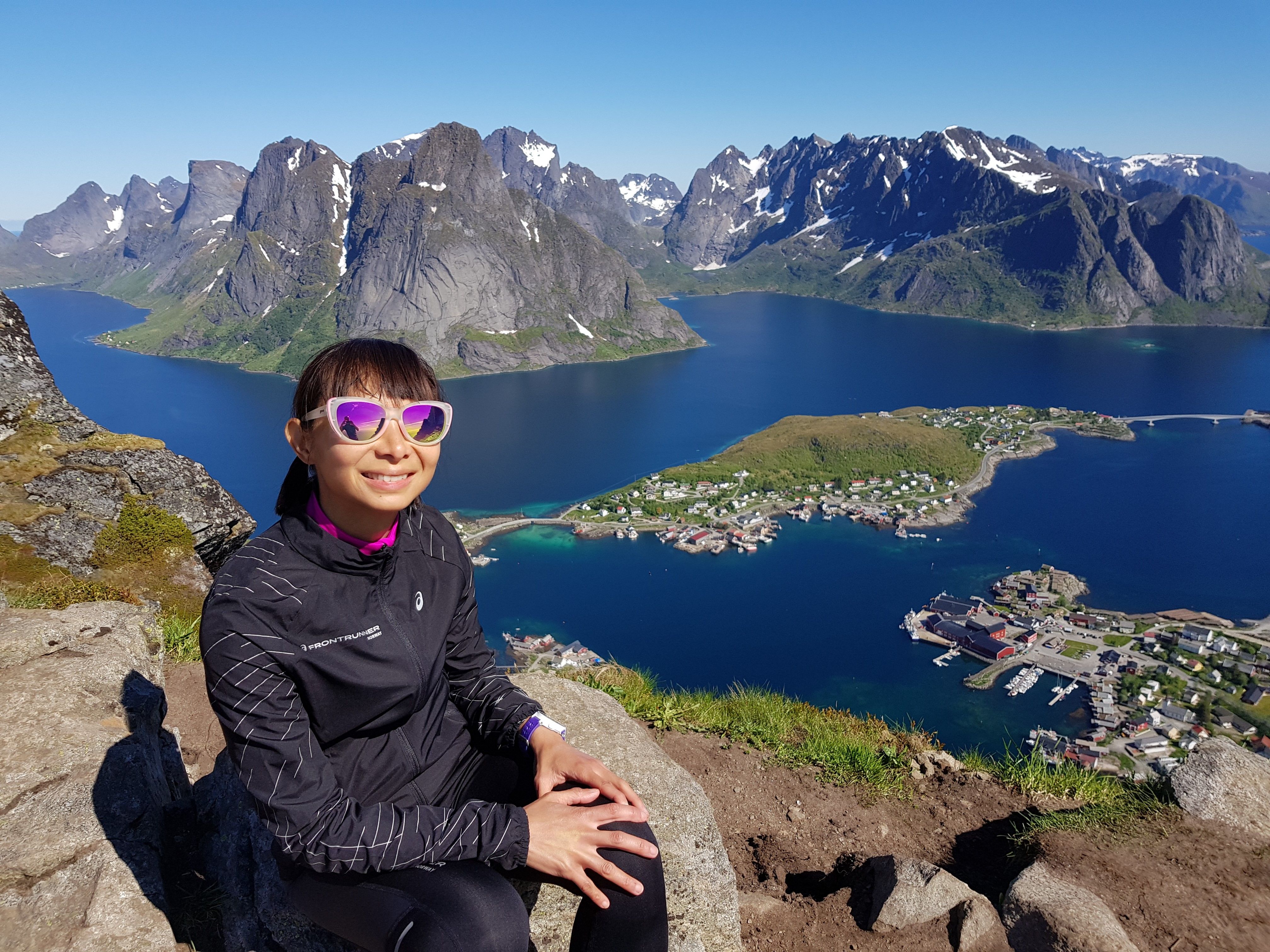 The jacket gives you a fantastic shield but extremely breathable. It is perfect for cooler temperature where you would like a bit of shielding but would also like to feel light and cool during your high intensity workouts. I really got to test them out this summer in beautiful Northern Norway. I was using it nearly every day throughout my trip. It was perfect when you reach the mountain tops where there is usually a strong wind, also perfect for cooler evenings and early mornings. Above all, the material weighs almost nothing making it easy to wrap around your waist or to squeeze it in your backpack when you get too hot.

With the reflective prints, the NIGHT TRACK set will be my to-go autumn kit in the coming months.

Some product information:
Fabric: 78% Polyester, 22% Spandex
Drawcord waist tie to promote an adjustable fit
Intergrated pocket in the waistband for convenient storage
Reflective accents to boost visibility in low-light conditions
Pros: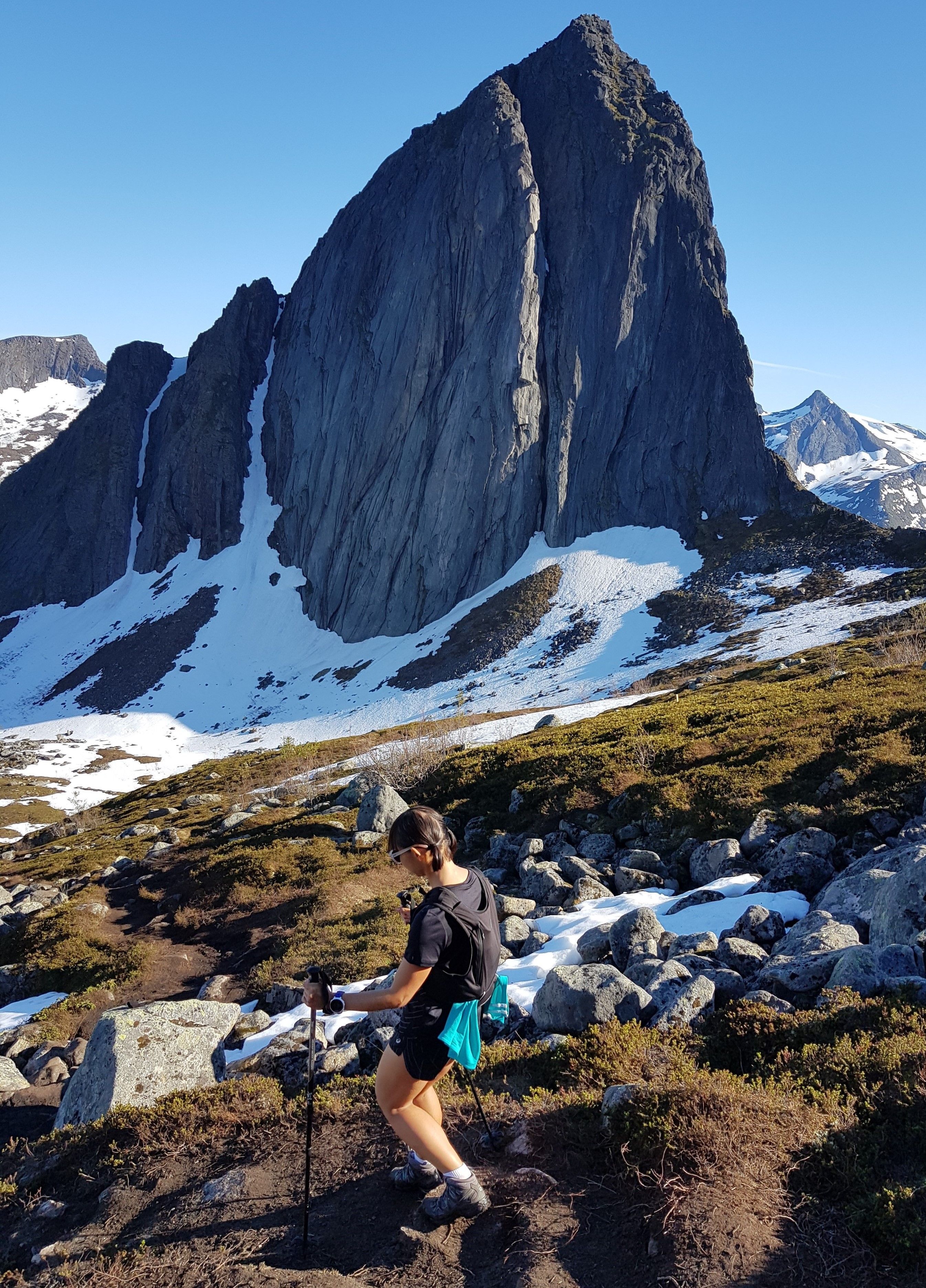 Dry super fast
Light and breathable
Highly visible
Perfect fit (Jacket & Shorts)
Cons:
T-shirt runs slightly large
Final Verdict
I usually wear XS. The jacket and the shorts are perfect fits for me, but I would recommend you to try a smaller size for the t-shirt if you prefer snug fitting clothes like me. Besides that, it is a kit that keeps me dry, shielded and comfortable during all activities. With the reflective prints, the NIGHT TRACK set will be my to-go autumn kit in the coming months.

Many are getting sad that the Nordic summer is nearly over. I, on the other hand, am looking forward very much to breathing in fresh morning air and to see a change of colour! Happy Autumn running and get yourself Autumn ready. The NIGHT TRACK set is on sales now! :-)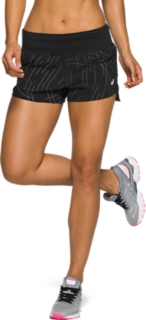 NIGHT TRACK SHORT
The NIGHT TRACK SHORT features a high-waist design complemented with an elastic waistband and drawcord for an adjustable fit. This short is also accented with a 3M reflective graphic that offers 360-degree visibility in dark settings.Drawcord wa...
KJØP NÅ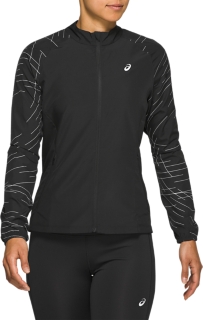 NIGHT TRACK JACKET
Appropriate for night runners, the NIGHT TRACK JACKET is designed with a slim fit and reflective print on the sleeves and torso, supporting you to be seen in low-light conditions. Additionally, this top offers secure front pockets for storage, w...
KJØP NÅ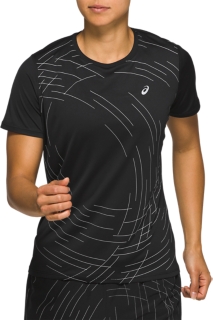 NIGHT TRACK SS TOP
Designed for running in low-light conditions, the NIGHT TRACK SS TOP is designed with 360-degree reflective accents throughout for enhanced visibility. This top's 100% polyester fabric is also appropriate for keeping you cool and dry when runnin...
KJØP NÅ
skrevet av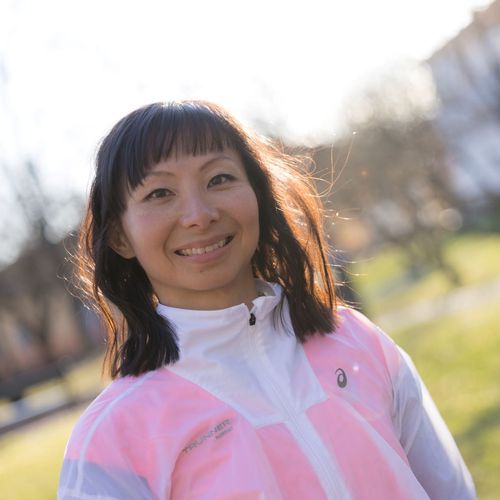 Mine disipline