Striving to gain speed is a goal often sought after by runners looking to take their training up a notch. Becoming a faster runner is possible with the right training techniques, a key combination of speed workouts and strength training, but also support from a shoe designed for the challenge.
We caught up with an expert in speed, Zane Robertson, to learn his top tips for runners wanting to get faster. He also shared with us what it's been like to help develop the newest ASICS shoe for speed running. Learn how you can find your speed with techniques to get faster but also how the MetaSpeed Sky running shoe can help propel you to new quicker times.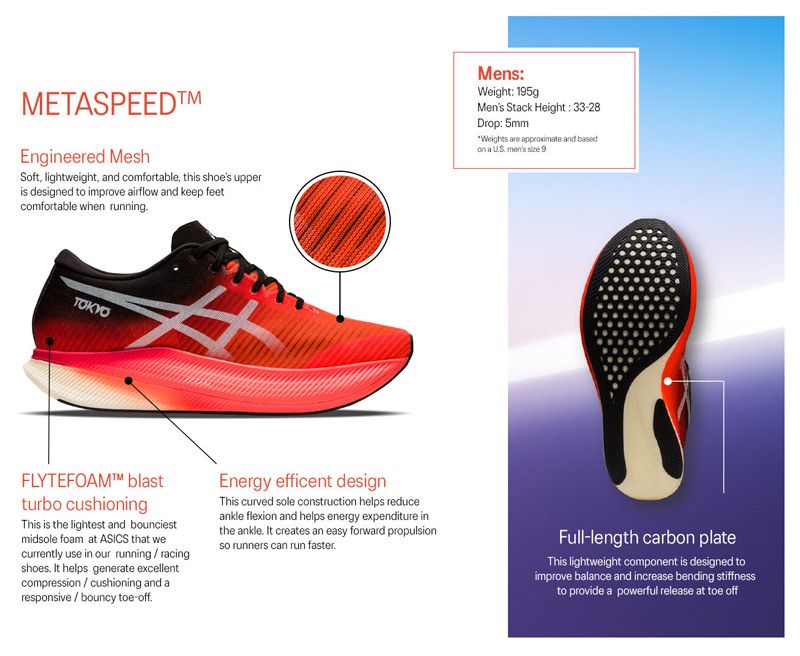 Creating a New Running Shoe
As a professional distance runner who holds the record in New Zealand for men's fastest full marathon and half marathon, Zane has been part of the ASICS running squad for years and tried nearly every shoe in the book. So when the ASICS design team set out to create the fastest shoe they've ever made, Zane was an obvious choice to help with the process.
Zane filled us in on the countless hours of training that went into testing each prototype to arrive at the final design. "Paying attention to details while running and remembering them - then hours and hours of video calls, writing emails, and filling out forms." The feature of the shoe Zane finds really propels his running is the added FlyteFoam. "I love the foam. The impact of a marathon or race is what always kills the legs so I really worked hard to help the team with my ideas."
The technology behind the MetaSpeed Sky running shoe is designed with a carbon plate that works to improve balance while increasing bending stiffness which provides a powerful release at toe-off and enhances forward propulsion. This shoe is specifically designed for runners who gain speed by extending their stride.
"As a runner always wanting more from myself, it was a great experience to actually be involved with the process. To be able to have my say on what feels better out of over 30 different prototypes is a sick job to have. Although it is a lot of work paying attention to every detail."
Zane's Top Five Tips for How to Get Faster at Running
Focus on 'faster than race pace' speed. During training try to sustain a quicker running rate than you normally would. Running faster race times means pushing yourself regularly. Adding intervals 6-10 times over 1km with a pace quicker than race goal pace once a week can improve your performance dramatically.
Always do strides at the end of your runs. Strides are a 20-30 second burst of speed at the fastest pace you can go while maintaining good form. Find a flat stretch of road or track and run at 85 to 95 percent of your max effort for 80 to 100 metres. Try doing 6-8 strides allowing 2 minutes rest between each. 
Incorporate strength workouts for your legs to increase power. Without power there's no speed. Strength breeds speed. Explosive movements needed for sprinting with power depend on muscle force. Try incorporating exercises like dumbbell pistol squats, weighted lunges, sled pushes, box jumps and deadlifts to your training plan. Just 20 minutes a few times a week are needed to feel an enormous benefit.
Add short fast hill sprints to your training. Include these after an easy run for an increase in power and leg strength. Find the steepest hill you can and do 4-8 rounds of 10 seconds uphill as fast as you can at 100%. Aim for 60/100m flat out a few times and then give yourself 1-2 minutes recovery walking back down.
Add core strength exercises and flexibility moves to your routine. Having a strong core helps your key running muscles work together more effectively and expend less energy. Good flexibility can improve your stride length and provide a better range of motion.
Check out Zane's best exercises for strengthening the core and glutes to get stronger.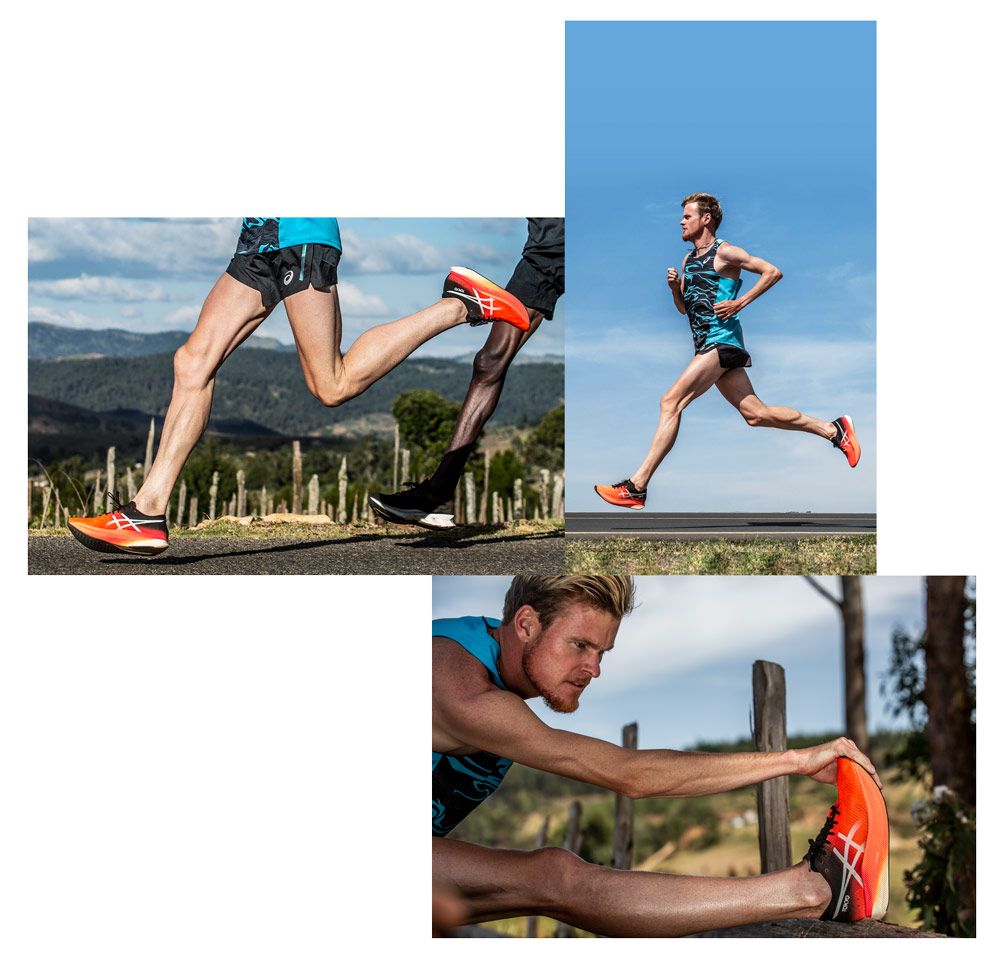 "I've always used sprint drills and plyometrics to increase my agility and speed. Any drills with impact and quick release of the ground are great for that. The easiest one is skipping with a fast rotation." Incorporating these techniques relied on by Zane will not only help to build running speed but will strengthen you overall by improving endurance and fitness levels.
We recommend you have a solid base of running built up before you jump into these speed drills to minimise your chances of injury or burning yourself out. It's important to ease yourself into fast running and have at least 4-6 weeks of consistent training under your belt first. If you've spent time building that base you'll be rewarded with more effective results.
Check out more on the key details of the MetaSpeed Sky running shoe or learn about Zane's journey and his daily running routine in our Sound Mind Sound Body interview. Plus visit the ASICS Knowledge Base to level up with extra tips for increasing running speed.