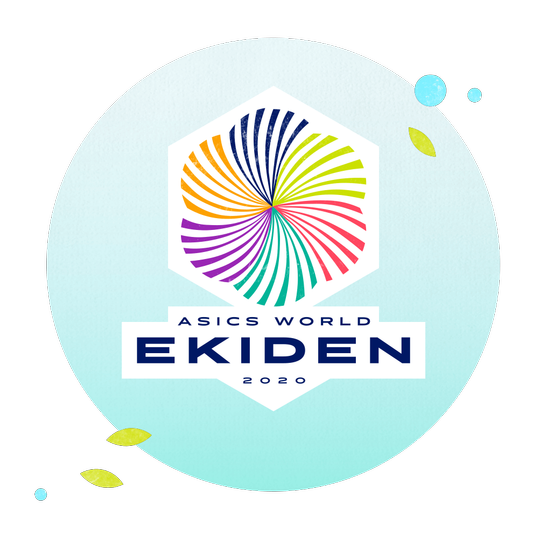 Nov 12, 2020
THE COUNTDOWN IS ON
Discover the exhilarating challenge and team-on-team rivalry of the Japanese Ekiden—virtually. Start a team of up to six runners and get ready to compete with teams from all over the world as you run a marathon, leg by leg.
WIN SHOES FOR YOU AND YOUR TEAM
Register your team under the New Zealand region and virtually log each leg of the race in the app between November 11 and 22 to enter.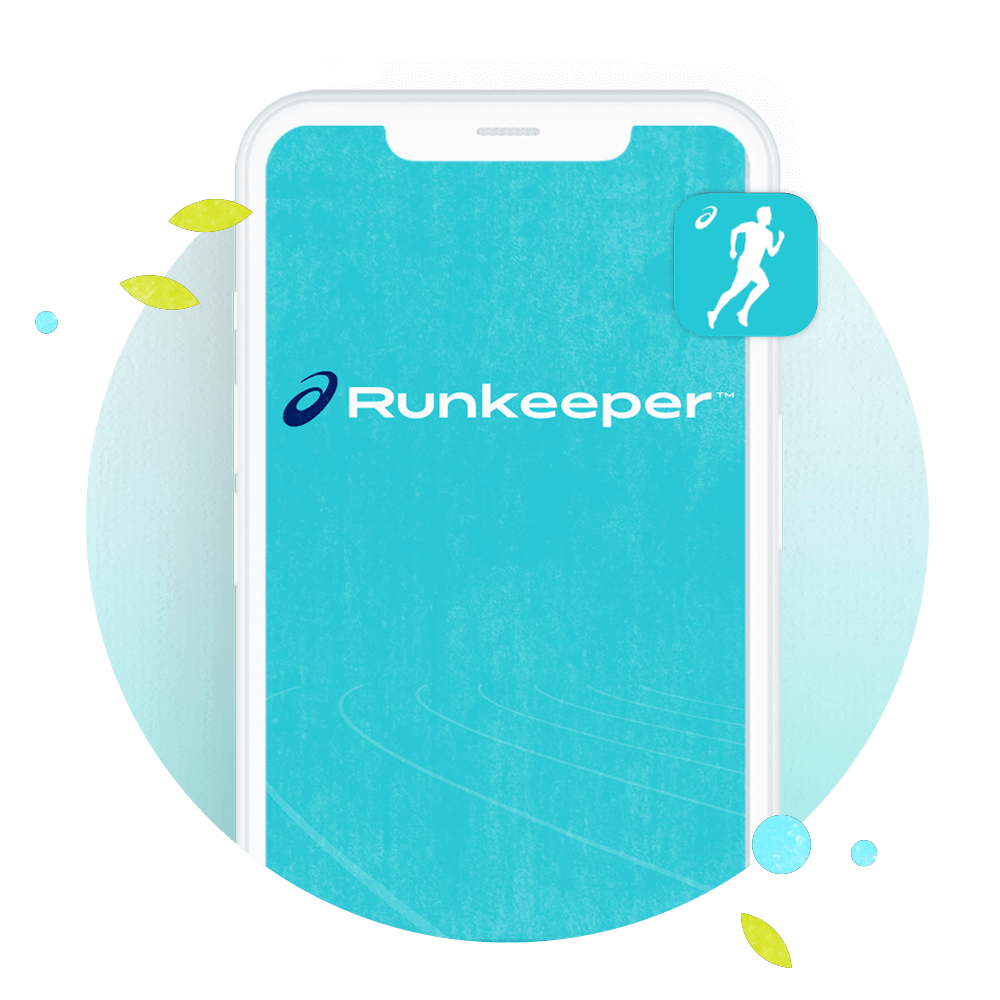 START YOUR TRAINING
Prepare for the ASICS World Ekiden with the ASICS Runkeeper™ app. Participate in a virtual challenge with your teammates to get you Ekiden-ready, or opt in to a custom training plan for your assigned distance.
TRAIN FOR A STRONG FINISH
Prepare for the race with confidence in performance-ready running shoes—from ultra-supportive to bouncy and fast-feeling.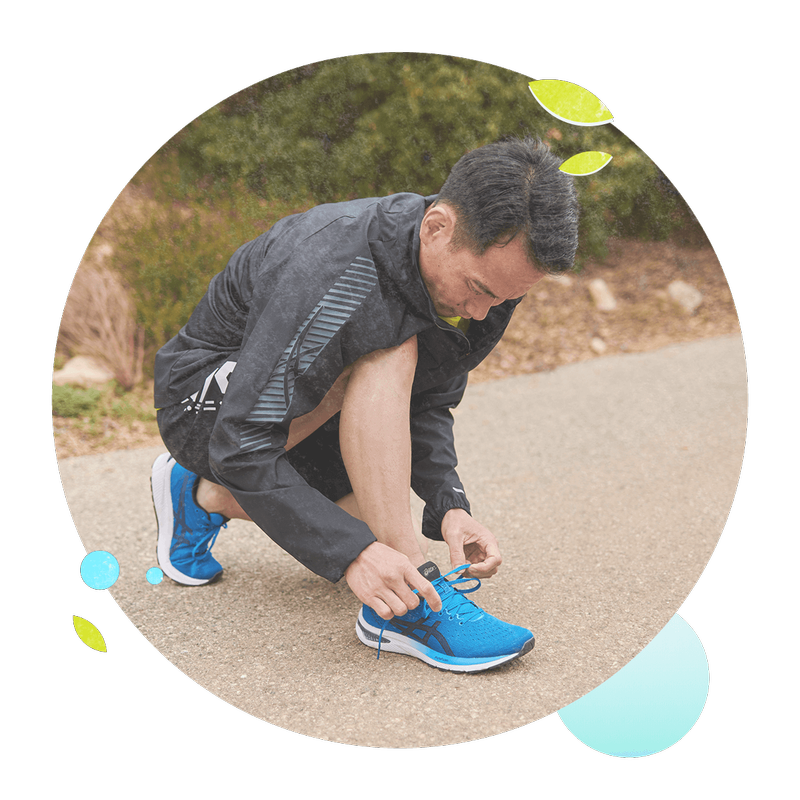 PARTICIPATION DETAILS
How many runners can compete on an Ekiden team?

Ekiden teams are traditionally made up of six team members; however, smaller teams can participate in the ASICS World Ekiden 2020. (If you choose to run with fewer than six team members, some runners will need to complete multiple legs by registering and joining the team more than once.) All six distance spots must be filled and tracked in the ASICS Runkeeper™ app in order to complete the relay.
How do I view my team and track their progress?

You can keep track of your team's progress in the ASICS Runkeeper™ app. Once you're in the app, navigate to the Explore tab and select Races. Tap on ASICS World Ekiden 2020 to view your teammates' current statuses ("completed," "not started" or "in progress").
How do I track my virtual run and record my results?

Track your Ekiden run in real time using the ASICS Runkeeper™ app. When you're ready to start your leg of the race, open the app on your mobile device, navigate to the Explore tab then Races, select ASICS World Ekiden 2020, and tap "Track race now." Now you're ready to run! Once your distance is completed, hit "Stop" in the Runkeeper™ app and save the run. Your completed leg will automatically be posted to the ASICS World Ekiden 2020 results page.
How do I view the leaderboard and my team results?

Starting November 11, leaderboard results will be updated in real time here. Results are not official until the race window has closed on November 22, 2020.
I already have the ASICS Runkeeper™ app. Can I register there?

Yes, you can register for the ASICS World Ekiden 2020 directly in the Runkeeper™ app. Navigate to the Explore tab and select Races, then "Register now" for the ASICS World Ekiden 2020 event to complete the registration process from your device. Once completed, your registration will automatically populate in the ASICS World Ekiden 2020 event in the Races tab.
Can I track my Ekiden run while using a fitness tracker or watch?

Yes, your run can be tracked using an Apple Watch, Garmin or Fitbit! First, make sure your device is paired with the ASICS Runkeeper™ app (more details here), then complete your Ekiden run using your device.

Once completed, in the Runkeeper™ app, navigate to the Explore tab and select "Races." Tap on "ASICS World Ekiden 2020." Select "Link recent activity" under "Track race now." Select your recently completed activity and your results will be posted automatically.
WIN 1 OF 2 PRIZEPACKS - TERMS AND CONDITIONS
Terms and Conditions

ASICS GLOBAL EKIDEN 2020 COMPETITION

Complete the ASICS Global Ekiden 2020 for a chance to WIN 1 of 2 ASICS team packs

Terms and Conditions
GENERAL

Participation in this promotion is deemed acceptance of these Terms and Conditions.
To the extent of any inconsistency between these Terms and Conditions and any other reference to this competition, these Terms and Conditions prevail.
The Promoter is Brittain Wynyard & Co Ltd of 24 Heather Street, Parnell, Auckland 1052.

WHO CAN ENTER:
Must be 18 years or over to enter. Entry is open to New Zealand residents only. Employees (and their immediate families) of the Promoter, participating retailers and agencies associated with this promotion are ineligible to enter. Immediate family means any of the following: spouse, ex-spouse, de-facto spouse, child or step-child (whether natural or by adoption), parent, step-parent, grandparent, step-grandparent, uncle, aunt, niece, nephew, brother, sister, step-brother, step-sister or 1st cousin.

HOW TO ENTER:
a. Team captain registers the team with Race Roster via the ASICS website from this page https://www.asics.com/nz/en-nz/mk/asics-world-ekiden.
b. All team members must download the Runkeeper app from the Apple Store or Google Play and connect the team. c. The team completes the race from 11th Nov – 22nd Nov and will be automatically entered. Duplicate or incomplete attempts will be deemed invalid.

WHEN TO ENTER:
Registrations open the 1st of October and run until the 10th of November. Teams must complete the race between the 11th of November and the 22nd of November.       
 
PRIZE ON OFFER:
A total of 2 prize packs are available, each ASICS team prize pack will include.
a. 1-6 ASICS Running Shoes valued up to RRP $300 per pair. This is a team challenge but if someone decides to run the distance by themselves, they are deemed to have completed the challenge.


Total maximum national prize value is (up to) RRP $3,600 and minimum national prize pool is RRP $600. The variance is due to teams having between 1 and 6 members.
 
HOW THE PRIZES WILL BE AWARDED:
The winning captains will be randomly drawn on the 23/11/2020 at 10:00am at the advertising agencies office. Location 24 Heather Street, Parnell, Auckland 1052.
The Promoter may select additional entries to be used as replacements in the event that the first entrant chosen as a winner cannot satisfy these Terms and Conditions or take a prize.
Prize winner will be advised by email and/or phone before the 5pm 24th of November 2020.
If a Prize Winner does not claim fulfilment of the promotional prize or if the winner is unable to attend any element of the prize by 24/02/2021 by 5:00pm, that winner will forfeit the prize in its entirety and it shall be awarded to the next runner up in the promotion. The Promoter will not be liable for a winner who cannot be contacted and therefore forfeits their prize and no correspondence will be entered.

FURTHER TERMS AND CONDITIONS:
The Promoter reserves the right to amend these Terms and Conditions if this competition cannot be run as originally planned subject to written authority from regulatory bodies. The Promoter may also cancel or suspend this competition if an event beyond the control of the Promoter corrupts or affect the administration security, fairness, integrity, safety, or proper conduct of this competition. The Promoter will disqualify any individual who has tampered with the entry process or any other aspect of this competition.
If any prize (or part of any prize) is unavailable, the Promoter, in its discretion, reserves the right to substitute the prize (or that part of the prize) with a prize to the equal value and/or specification, subject to any written directions from a regulatory authority.
The prize is not redeemable for cash. The prize is not transferable
Entrants consent to the Promoter using the entrant's name, likeness, image and/or voice in the event they are a winner (including photograph, film and/or recording of the same) in any media for an unlimited period without remuneration for the purpose of promoting this competition (including any outcome), and promoting any products manufactured, distributed and/or supplied by the Promoter.
If this promotion is interfered with in any way or is not capable of being conducted as reasonably anticipated due to any reason beyond the reasonable control of the Promoter, the Promoter reserves the right, in its sole discretion, to the fullest extent permitted by law (a) to disqualify any entrant; or (b) subject to any written directions from a regulatory authority, to modify, suspend, terminate or cancel the promotion, as appropriate.
Except for any liability that cannot be excluded by law, the Promoter (including its officers, employees and agents) excludes all liability (including negligence), for any personal injury; or any loss or damage (including loss of opportunity); whether direct, indirect, special or consequential, arising in any way out of the promotion, including, but not limited to, where arising out of the following: (a) any technical difficulties or equipment malfunction (whether or not under the Promoter's control); (b) any theft, unauthorised access or third party interference; (c) any entry or prize claim that is late, lost, altered, damaged or misdirected (whether or not after their receipt by the Promoter) due to any reason beyond the reasonable control of the Promoter; (d) any variation in prize value to that stated in these Terms and Conditions; (e) any tax liability incurred by a winner or entrant; or (f) use of a prize.
The Promoter collects personal information in order to conduct the promotion and may, for this purpose, disclose such information to third parties, including but not limited to agents, contractors, service providers, prize suppliers and, as required, to Australian regulatory authorities. Entry is conditional on providing this information. If the entrant opts-in at time of entry, the Promoter may, for an indefinite period, unless otherwise advised, use the information for promotional, marketing, publicity, research and profiling purposes, including sending electronic messages or telephoning the entrant. Entrants should direct any request to access, update or correct information to the Promoter. All entries become the property of the Promoter.