LEADING BY EXAMPLE WITH DAVID FUSITU'A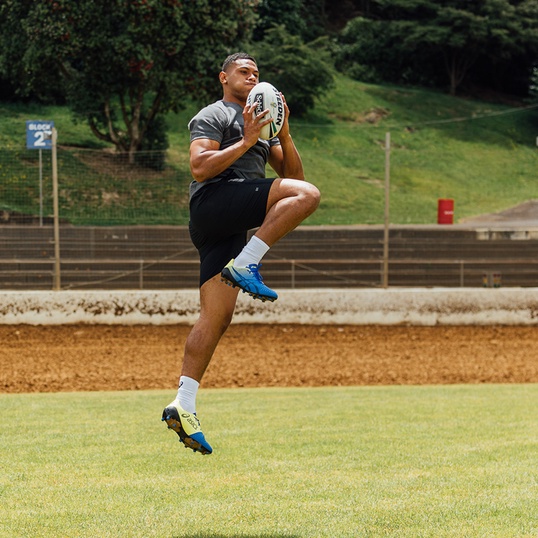 "Keep giving it your best and put in extra work off the field because nothing is guaranteed."
Fus finds motivation from his family and being able to give back to them. Also amongst the community of his church. "One of the heartbeats of the church I'm a part of is to carry a spirit of excellence in everything that I do. So that motivates me to fulfill my potential and be the best me that I can be."

"A man reaps what he sows." Galatians 6:7 "What you put in you will get out."

Background
Born and raised in Auckland, David Fusitua, or simply Fus, was raised with a love for the game of rugby league. His father, who played league for Auckland as a teen, coached Fus through his junior years. He came up through the ranks with the Marist Saints and it was only natural that at 17 years old he signed with the Junior Warriors.
Making his NRL debut in a big way with the Warriors in 2014 the season was a major success after being named Rookie of the Year. Following a difficult season of injury Fus returned ready to up his game match after match. In 2016 he made his international debut with Tonga who he would eventually play for during the Rugby League World Cup. He was the only player to feature in each of the Warriors 24 NRL games in 2017.
Fus' relentless dedication led to him becoming the NRL's top try scorer for 2018. He appeared in 23 games and scored 23 tries including two hat-tricks and five doubles. For the first time in seven years the team made it to the qualifying semi finals.
Becoming one of the best wings in the NRL hasn't come without hurdles. After sustaining a string of injuries early in his career, he questioned whether or not his body could handle the collisions. Having good people around him, and a focus on persevering with doing the little things right during rehabilitation helped Fus through this challenging time. This is something he has carried with him throughout his career to date and has resulted in the incredible on field performances we've seen over the last seasons.
We look forward to cheering Fus on from the stands of Mt. Smart Stadium and beyond!
Fus turns to his Menace and Lethal Testimonial boots for their reliably comfortable feel and the HG10MM heel raises in them. 
"Apparel and footwear play a huge role in my performance. I look for comfort and durability and I feel like ASICS provides that for me. They're also light and functionally they're really good boots."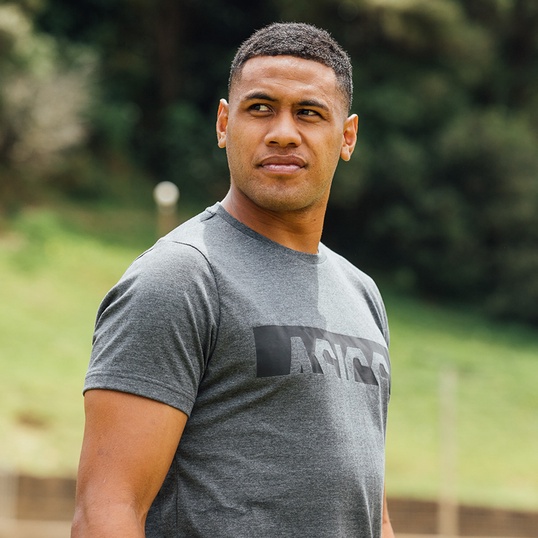 ATHLETE SIGNATURE STYLE