TAKING THE FIELD WITH RICHIE MO'UNGA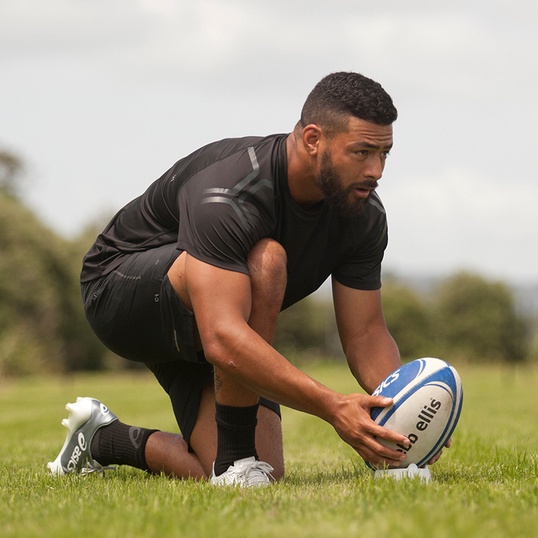 "Always be present."  
"Having the opportunity to represent my region is something I never take for granted. I've dreamt about this since I was young -- and the fact that I have fun playing every day -- keeps me coming back for more.
BACKGROUND
Playing sport is about more than enjoyment for Richie Mo'unga. It's always been a part of his family life. Growing up, every weekend was filled with excitement for Richie as his two older brothers played rugby and his sisters played netball and volleyball.  
Watching footy was another way his family spent quality time together. This is where his love for the game grew.
 
Impressed with his dedication and potential, Richie was offered a scholarship to play at St. Andrew's College. This would lead to playing for Canterbury, an opportunity that opened the door to his biggest professional dreams.  
As a result of his performance with Canterbury, Richie soon secured a spot on the Crusaders squad. In 2017, his focused presence on the field would help lead the Crusaders to a Super Rugby championship, beating the Lions 25 - 17.
 
He never takes it for granted and knows being able to do something he loves is a blessing.
 
Whether it's playing for Canterbury or for the Crusaders, we love watching Richie dominate the field. We cannot wait to see where his blossoming career takes him next.

"When I first began my professional rugby career, the biggest obstacle I faced was believing I deserved to play at this level. After spending some time with my teammates, I realised understanding my process and making sure my mindset each game is right was the key to my success. Now, my goal is to stay in the moment -- to always being present.  
Being present means being as prepared as you can be, and I know my ASICS footwear helps me accomplish that. The DS Light X-Fly 2 MS football boots allow for better performance with their flexibility and comfort".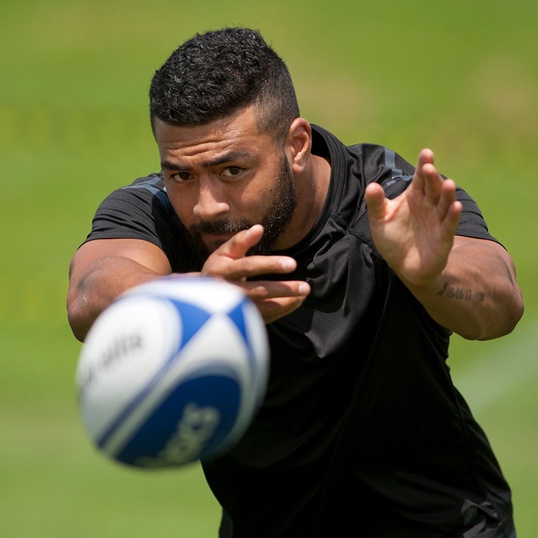 CAREER HIGHLIGHTS
2017 Super Rugby Champion | 2013, 2015, 2016 Mitre Cup 10 Champion | Points for Canterbury: 176 | Points for Crusaders: 312 
ATHLETE SIGNATURE STYLE