Is your race cancelled? Having problems keeping the motivation up during these challenging times? I shared few thoughts on how I manage to stay focused on my training goals and how I adapt to new situations including dealing with the frustration that almost every race I signed up for this season is getting cancelled or postponed. Hope you find it interesting and get inspired!
The race is a celebration of all the hard work we put in training yeah? so the way I see it, is that we should find new ways to acknowledge and honor all the hours of life spent building ourselves to be stronger, faster and healthier.
The reasons why we love to race may vary from an individual to another, but perhaps we can all agree on a simple fact that we love the sense of accomplishment we get when we cross the finish line and there is no better satisfying feeling than getting a finisher medal after a long hard race.
So what we need is to look at things from a different angle. We need to trust and learn to love the process. So How do we stay motivated when not training for a race? How do we keep our competitive fire burning or satisfy our desire to see progress?
Find new challenges or adventures:
We have the possibility to change things up and of course it's both exhilarating and terrifying at the same time. Deciding to set off and explore a new fun things with a different set of customs, habits and tastes requires challenging yourself to accept that you may feel uneasy as you trying to find new routines. With a little courage, though, we can face new ideas and perhaps even discover the life that we were meant to live through running but with others formats then the usual racing. In the beginning I wasn't sure how to do it but I got inspired by a triathlete who usually do some kind of triathlon but in an unorthodox way. He packs his bike, running shoes, wetsuit and camping equipment and he goes out on a solo adventure into the wilderness do to triathlon, the sport that he loves, but instead of racing others in the original format, he races himself in the woods while exploring nature. So i will try to do this as soon the weather in Sweden allows me to swim in lakes and to be able to camp outside. Will definitely be hitting the trails and therefore I get to enjoy it what I really like. My new weapon of choice for trail runs is ASICS Fujitrabuco Pro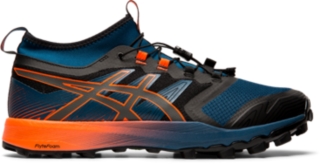 FUJITRABUCO™ PRO
The reliable FUJITRABUCO™ PRO trail running shoe for men by ASICS IS designed to provide adventurers with the support and confidence they need to tackle any trail in their way. Featuring a porous mesh upper, the FUJITRABUCO...
KÖP NU
Work on your limiters or weaknesses:
When we are strong in a particular area (maybe some have natural speed or others have natural endurance) or few others focus almost entirely on one distance or a discipline, the primary energy systems used for that event are maximized in training.
The energy systems we don't use during that race specific training plan get little work and lag behind,Therefore, by focusing on our weaknesses now, we're able to make progress long-term, even without training as hard. We can also start to include lots of drill work, plyometrics, and other exercises designed to improve our power and efficiency. Things we might not normally have time for with a full mileage load. If you are a speed monster but you lack endurance its perfect time to prolong base season and work on endurance. And that is exactly what I am doing right now, trying to put in high milage with the help of ASICS EvoRide that allows me to run longer distances on a harder surfaces. For shorter and faster runs I use ASICS DS trainer 25.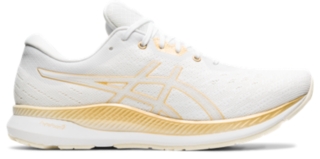 EVORIDE™
Looking for an efficient running shoe that offers velvet comfort mile after mile? The EVORIDE™ shoe from ASICS is a lightweight performance running style that's complemented with FLYTEFOAM™ Propel foam for a high-energy retu...
KÖP NU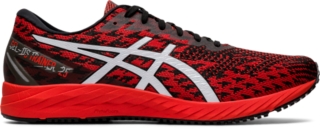 GEL-DS TRAINER™ 25
The GEL-DS TRAINER™ 25 running shoe from ASICS is an excellent choice for runners who want to go fast. The shoe helps you achieve those running goals with a great fit around the midfoot and lightweight FLYTEFOAM™ technology ...
KÖP NU
Time to get your cooking game up a notch.
Use this time to learn new cooking skills and boost your immune system with plant based godis.
Keep an eye on your carbs as loading carbs while not getting the right amount of miles is never a good idea.
Stay hydrated - drink at least 2 L of water daily
Try to snack responsibly
Do a sweat rate test with a simple calculator that can be done home on a treadmill or an indoor bike that could help you figure out a good racing sweat strategi when things kick off again. https://www.trainingpeaks.com/blog/how-to-calculate-your-sweat-rate/
Participate in a virtual race or race  an Old PB on your training App:
Virtual races are a popular option for a good reason; they provide us with the opportunity to race even without an actual event. A virtual race allows us to cash in our training. We can compete against other runners, and still enjoy a sense of community. We could treat the virtual race like a regular race and follow a focused training plan. Or, we could have a goal of racing a virtual race each month. Since we are not paying to travel and do not have to worry about logistics, we can participate as often as we want!
Racing your own segments on your training App on the other hand is for free, and its a great way to push yourself in a race like format.
Lean on Your Running Buddies:
Reconnect with your running community, remember that we are all in this together. While practicing social distancing, I am happy and graceful that I have the best team ever behind me ASICS FrontRunner Sweden. Even when sometimes I feel low, the amount of passion and motivation they give me is unbelievable. They really kept me pushing, with their words of encouragement and with their extreme passion for the sport which was much more contagious to me than any other viruses. #OneTeam
Now is also a good time to ramp up your mental training. From visualization to meditation to breathing techniques to mantras and inspirational quotes, without stepping foot outside, you can work on and hone your mental skills. I'm a firm believer that ultimate success comes when the athlete is in the right mindset. Not to avoid discomfort but to willingly challenge ourselves to keep pushing even when the brain is screaming to back off. The more mental weapons we have and the more resolute we are to face the inevitable suffering in racing our best, the better we will be in our next training cycle and race.
Create new goals and aim for future races:
As we are aiming for future races to be available, try to visualize your next race and picture how it would look like. Try to recreate that buzzing feeling pre and post races. let's be honest, once we all regain our running freedom, there will be no stopping us. All the attention will be back on mileage and milestones. There will be less time for reflection. Who knows what future will bring, but wouldn't it be great to head into it knowing this time didn't pass in a blur and your running has taken a few steps forward by actually taking a step back from racing?
Stay well and stay safe
Best regards // Mikko Mallo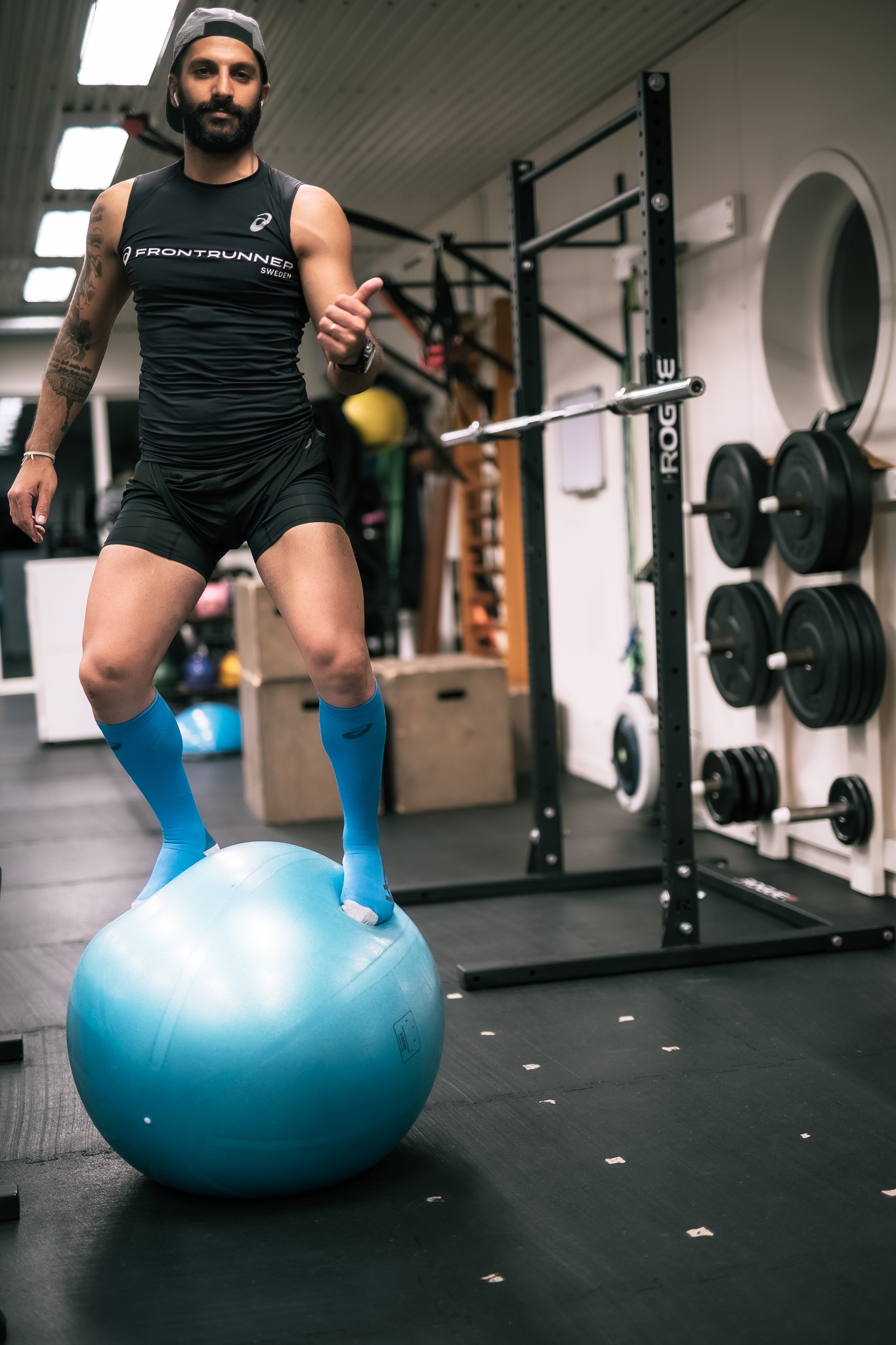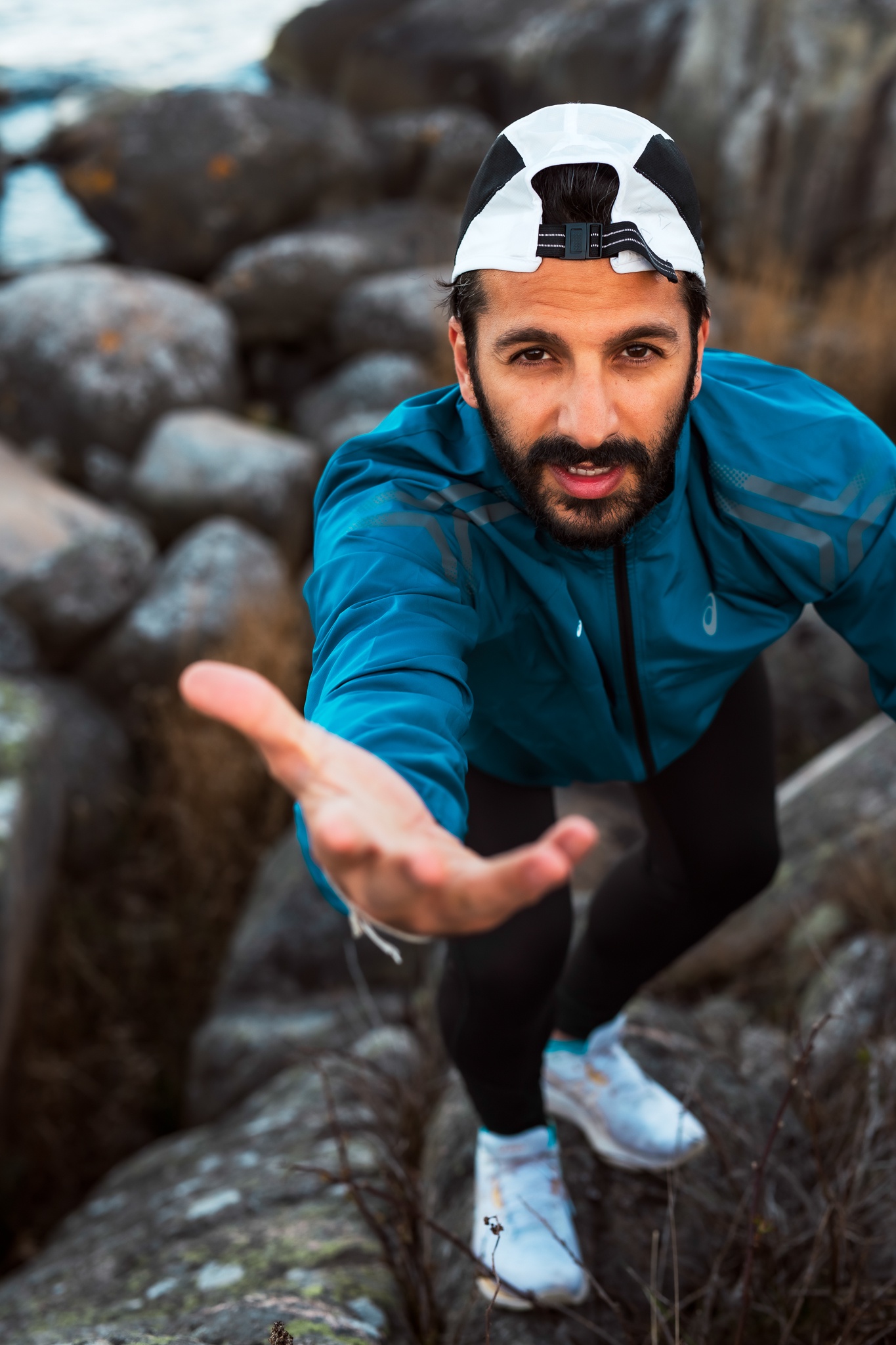 skriven av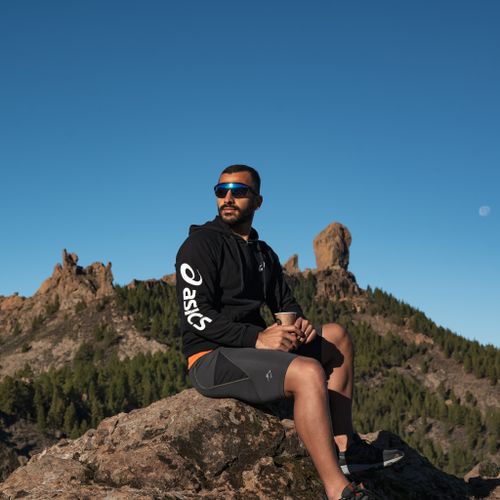 Mikko Mallo
Brandman från Sölvesborg

Åldersgrupp: AG 30-35
Klubb: Ryssbergets IK, Karlshamns triathlon klubb

Mina discipliner