Nu är det dags att ge sig ut i skogen med bättre grepp och bättre dämpning.
Nu ska vi ge oss ut i skogen och springa.
Skogen är en magisk plats at springa på tycker jag. Mindre stigar att röra sig på, man får hoppa över stubbar och parera kvistar och träd som ligger på marken. När man är där ute vill man ju såklart ha en sko som gör jobbet och klarar av leriga stigar, pallar vatten och smuts. Men som med är otroligt behaglig på foten och ger en bra dämpning.
ASICS Trabuco Max välkomnar jag ut i skogen alla dagar.
Trabuco Max har en tåfjädring som skjutsar tillbaka energin du använder vid nedtrampet, och på så vis sparar du energi under de längre löpturerna. Med 28 mm flytefoam teknologi under hälen och 23 mm under fotens främre del ger denna sko en utmärkt dämpning. Tack vare dess upphöjning från marken kommer stenar och rötter att absorberas bättre av mellansulan och ge en otrolig dämpning. 
Skon finns både till Kvinnor och Män och passar en person med ett neutraltlöpsteg.
Den väger 294 g och har ett drop på 5mm.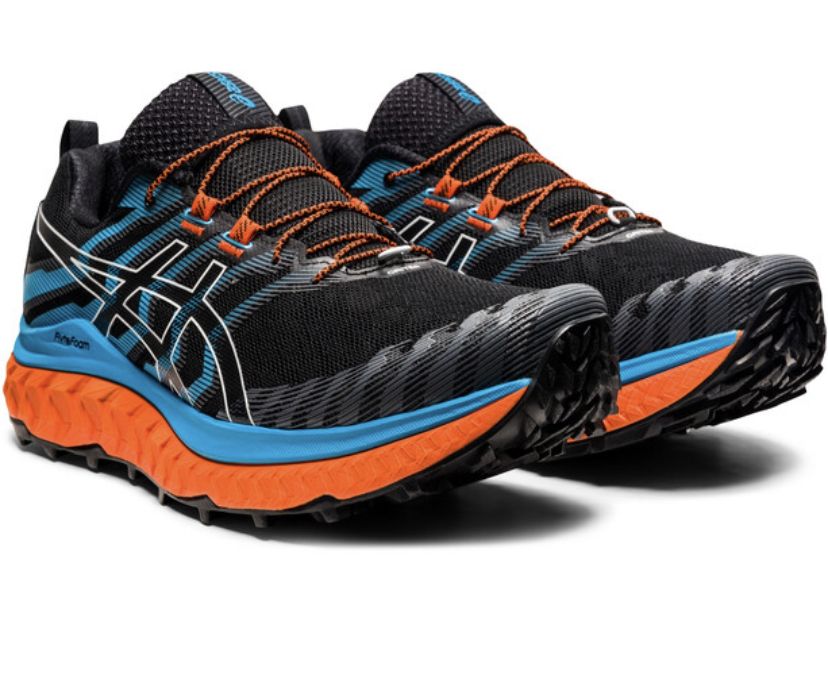 Egenskaper 
GUIDESOLE™-teknologi hjälper till att bevara energi
Dämpning med FLYTEFOAM™-teknologi
ASICSGRIP™ yttersulan förbättrar greppet
ORTHOLITE™ innersula ger en mjuk komfort
Överdel i ventilerande mesh
Gaitersystem
Överdel med 3D-mönster ger ett förbättrat stöd
Snabbt snörningssystem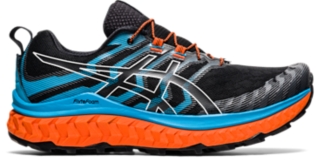 Trabuco Max
Energy savings are an important component for trail runners traversing across long distances, which is why we applied GUIDESOLE™ technology to the TRABUCO MAX™ trail shoe. This trail running shoe provides improved cushioning and traction while a...
KÖP NU
Slutligen! Det är en otrolig sko som verkligen ger stöd och support i skogen och tar dig den långa sträckan.
Och ett hett tips! Titta ner då och då så ni inte snubblar på en gren, visst skon är grym men den gör inte allt jobbet själv.
skriven av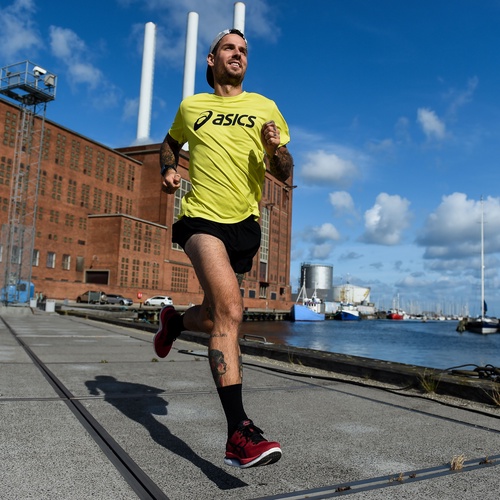 Robin Rasmusson
Kock från Halmstad
Åldersgrupp: M 30
Klubb: ASICS FrontRunner
MINA DISCIPLINER
MINA DISCIPLINER