From unprepared hikes in Pacific North West to first Fjällmaraton, seeking adventures in the outdoors has helped me grow more as a person!
I remember the moment vividly to this day. I've decided to solo hike up to the base camp of Mount Rainier on a rather cold and cloudy summer day in 2016, and I was getting beaten down by the long gruelling glacier. It would have been nice if I could see anything beyond a meter or two, but the visibility was absolutely terrible and I was barely keeping track of the little red flags indicating that I was on the right track (or that's what I assumed at the moment). After seemingly endless icy and foggy path where I was deathly scared of the crevasses, since one of the interns actually died from a fall not long ago, Rainier decided to do it's thing and suddenly lifted up all the clouds when I reached near the base camp.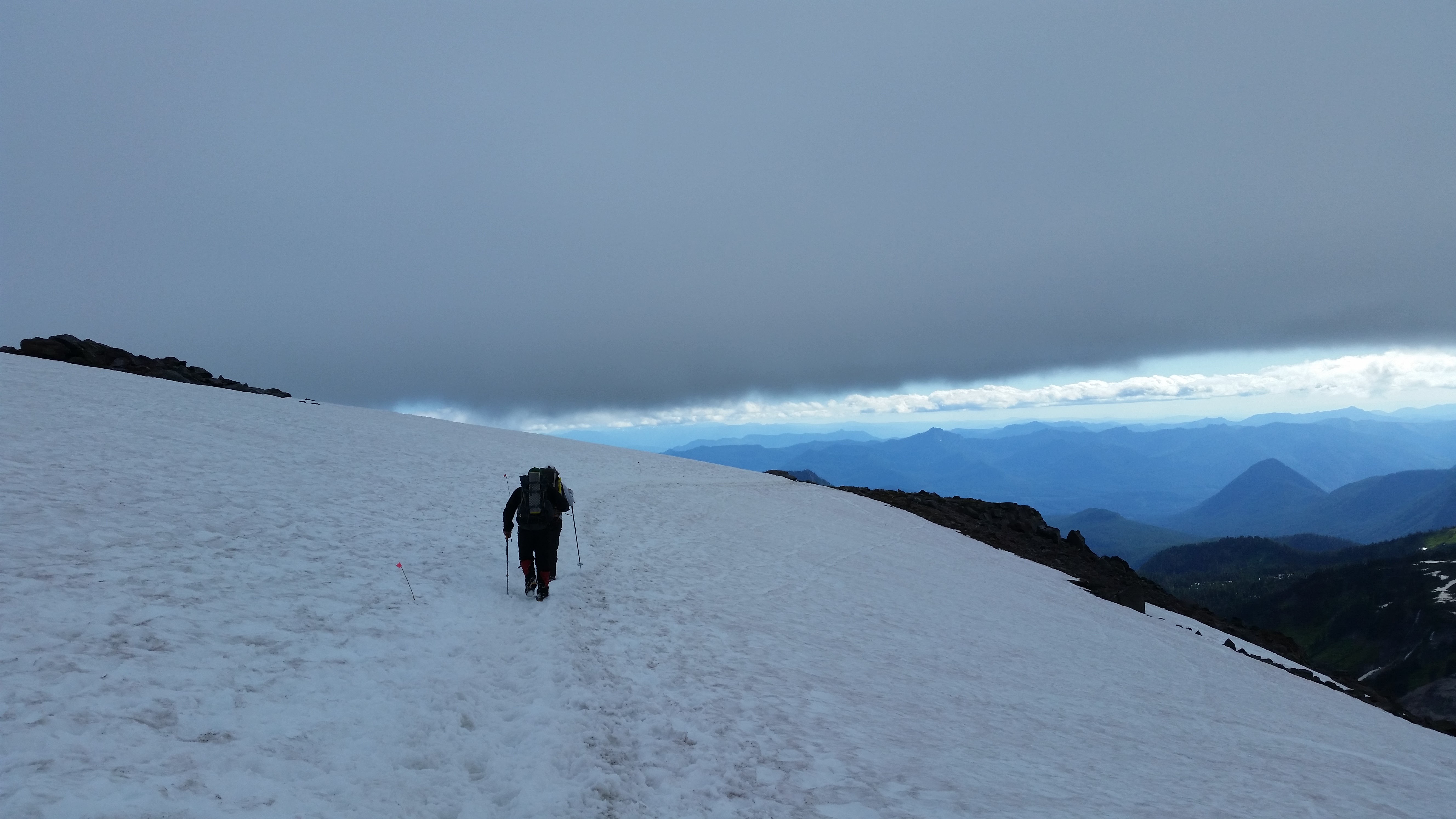 With all the clouds disappearing, the famous mountain ranges of Washington state were finally bestowed upon me. I sat on the glacier taking on the high winds but couldn't keep my eyes away from the view around me. I eventually made it to the base camp, sat and ate some snacks, and came down the glacier glissading here and there with the help of two very kind hikers who lectured me (with good intentions) about how I shouldn't be hiking without proper hiking shoes and gear on mountains like Rainier. They were right, glissading made several holes on my leggings and mountain bike cleats were absolutely not safe enough for 4km on glacier. There really could have been so many things that could have gone wrong, but I made it back safe with a glimmering excitement for the next adventure I would have any time soon.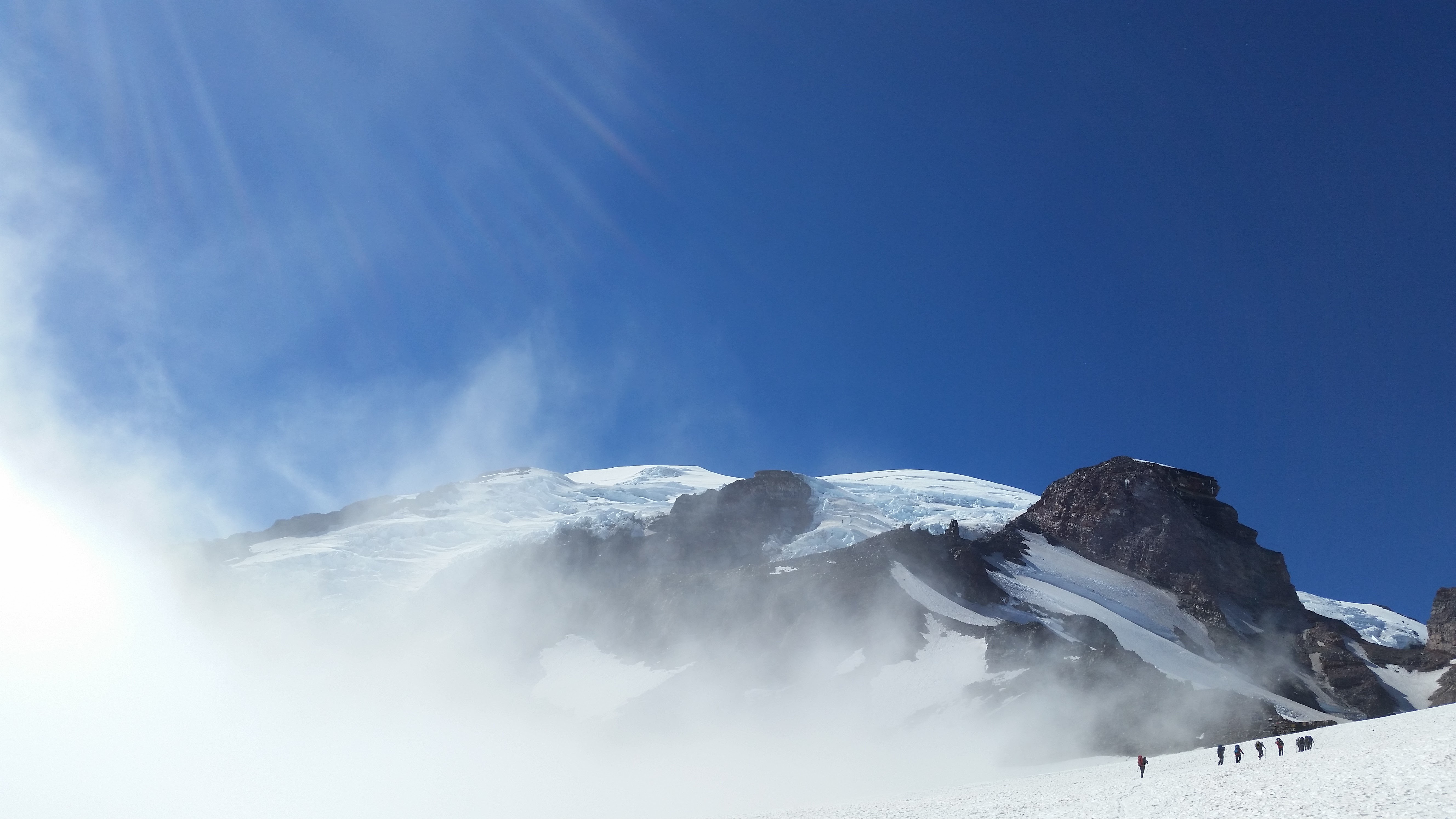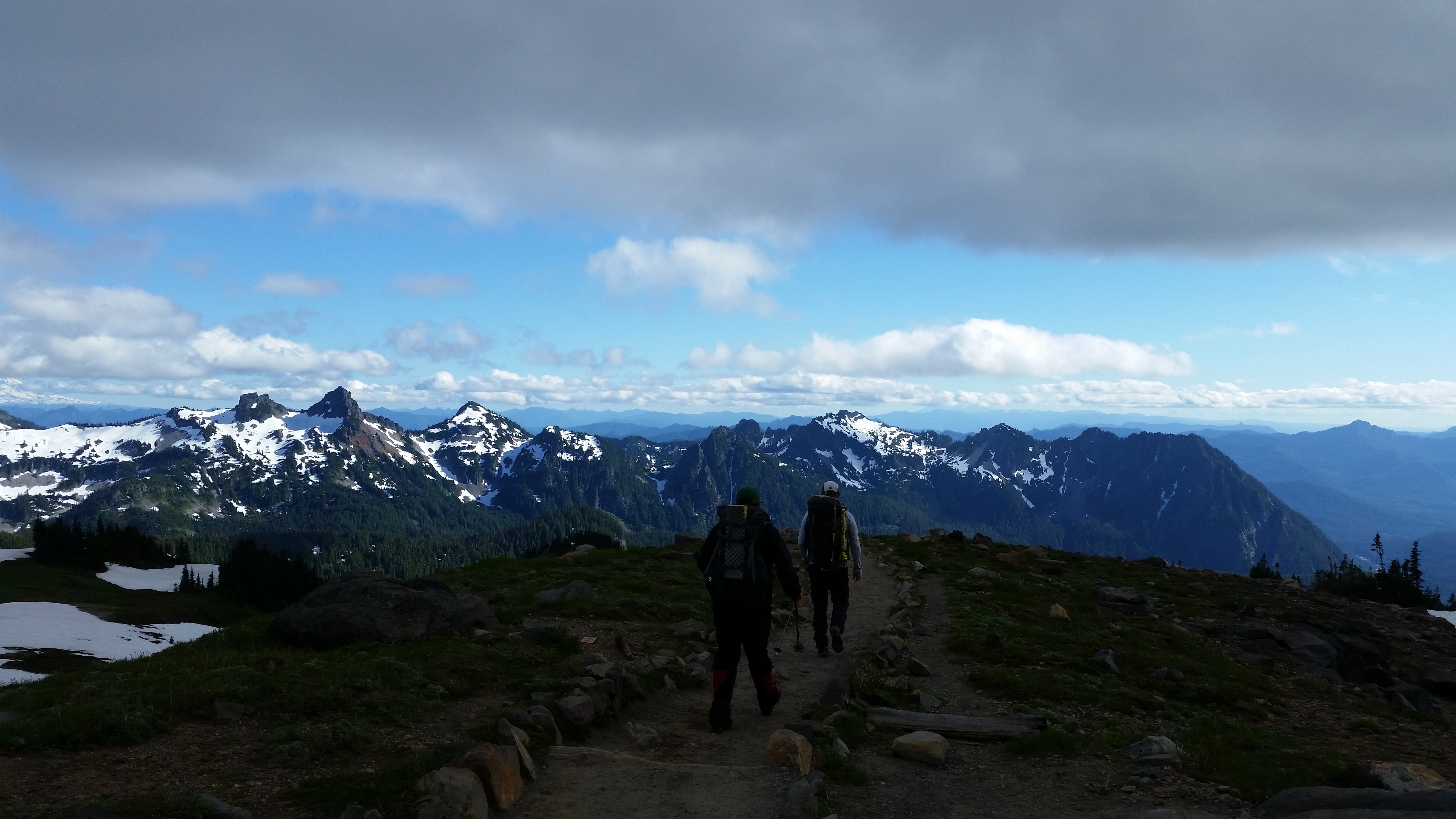 Since then regular hiking eventually turned into trail running, with Argentrail being my very first trail running race in 2018. Hiking is amazing, but I wanted to cover more distances on the mountains if my body would allow me to do so. With years of mountain biking, I also wanted to explore more ways to enjoy the outdoors. Chasing mountain ranges after mountain ranges I slowly started adding more and more distances on my outdoor races.
Initially it really isn't much other reason than learning my lesson and if I were to ever go into the mountains alone, might as well be in a race format where I have a lot less probability of getting lost or get medical help if needed. But I eventually stuck around for the community and people in the races, the crowd, the organizers, and the participants alike shares the love for outdoors and shares even greater kindness to each other on race days. I don't remember how many times I've gotten a cheer from a total stranger, a help from a person I've never met before, or the encouragements I've received from other runners in the trails.

Now it's my turn to give back. I can't help but to loudly cheer other racers along the way, I try to share my resources if someone else needs it more than me, but most importantly I want everyone to enjoy and have fun in the outdoors as much as I have been. I can't say that every outdoor run has been perfect but looking around the quiet trees soaking up some sunlight and running in the nice and flow trails has never failed to fill up my heart full of excitement and joy. Nature will do as it pleases but I'm just glad I can enjoy the little parts one at a time, slowly but surely.
skriven av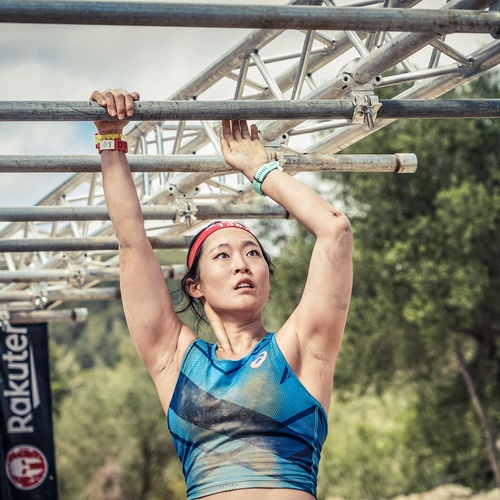 Hayne Ryu
Software Engineer från Stockholm

Åldersgrupp: 27
Klubb: Djurgårdens IF Cykelförening

Mina discipliner