If your looking for a lightweight, fast shoe with the ability to conquer off-road races and technical courses high upp the mountains, then you should definitely consider bringing the new Gel Fujitrabuco Sky with you on your next trail adventures.
Fast, responsive with a great grip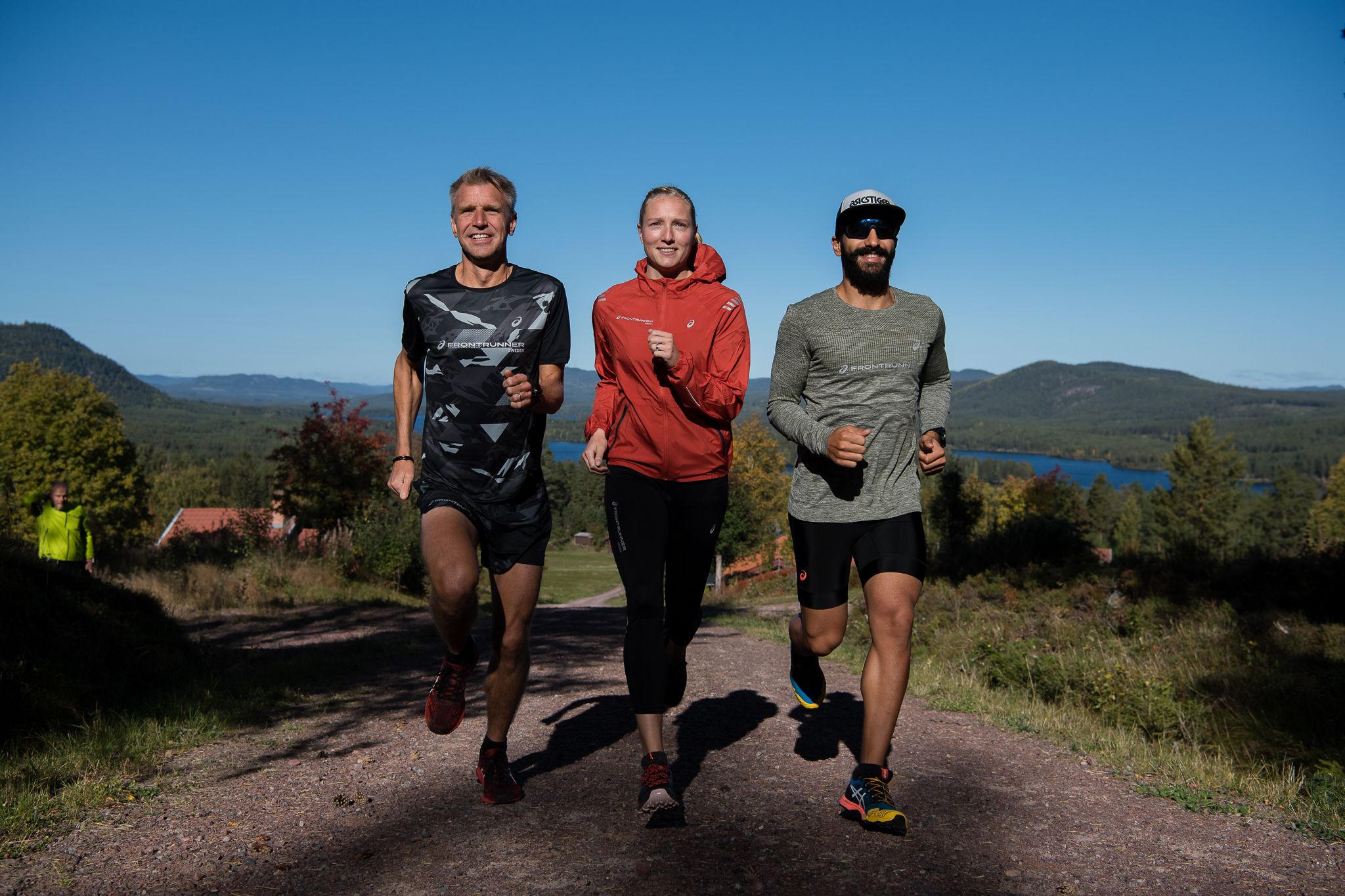 Couple of week ago I was running on the Swedish trails in Mora, Sweden alongside with my ASICS FrontRunner teammates. A team meeting that was post-posted from earlier this year due to the ongoing pandemic which made it almost impossible to try and find openings so the team could reunite. For a while I thought it wasn't going to happen but thanks to the team captains determination on finding a way by choosing a trail theme in the country side showed that it was good recipe for successful weekend.
Anyways, finally I got the chance to test Gel Fujitrabuco Sky out, ironically together with both Swedens 100km record holder and world champion Jonas Buud, and Sweden sprint Queen Moa Hjelmer.
So, how did the shoe preform? 
Comfort
The shoe have a tight fit and totally laps around the foot nice and snug. The fast lacing system is great and it could be hidden inside the pocket made for it in the upper "tung" mesh (genius design). With the FlyteFoam midsole I noticed that It gave me a lot of shielding effect against gravel, rocks and roots thanks to the integrated Rock Protection Plate. All this is without loosing ground contact and the responsive feel. 
Superb traction 
The Trails of Mora offers a large variety of terrains and ground material, all from gravel, gras, rocks and roots. There are steep hills that requires a good traction to get deliver great power with accuracy and there are really technical downhills that requires great control, fast responsive and agile shoe that gives you good handling and confidence. 
And that is exactly what Gel Fujitrabuco Sky does, absolutely on point.
I was actually even more surprised how well it preformed on muddy and wet terrains.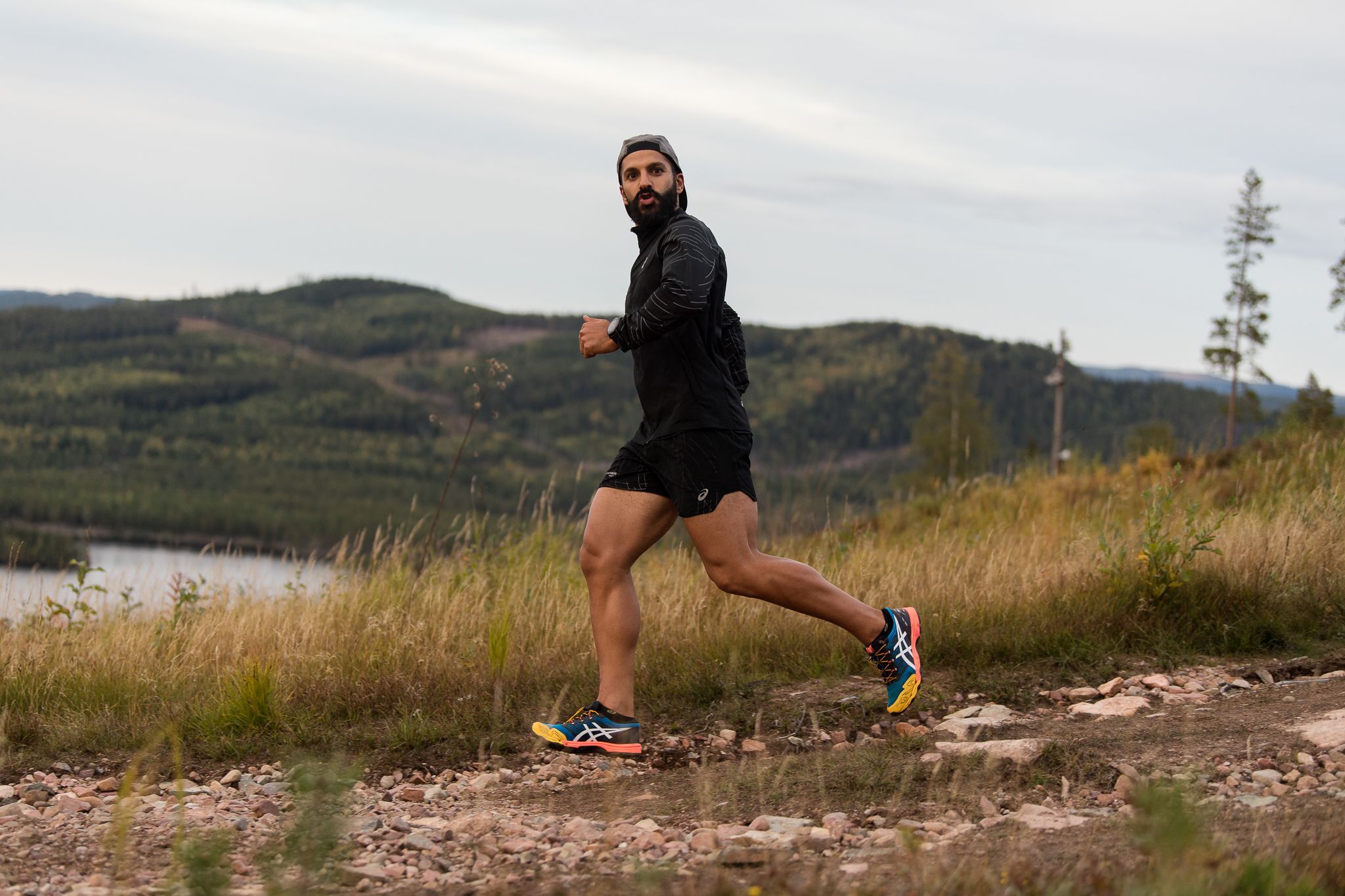 Speed
By design this shoe is lightweight and works best with fast pacers and enhances theire reactivity on technical courses. While trying to hang on for dear life with the Elite crew on the team,  the Gel Fujitrabuco Sky felt so light and reactive as we were running < 4:15 km/h  on flats and  < 3:45 km/h on downhills and actually gave me that top end speed I needed to avoid being dropped.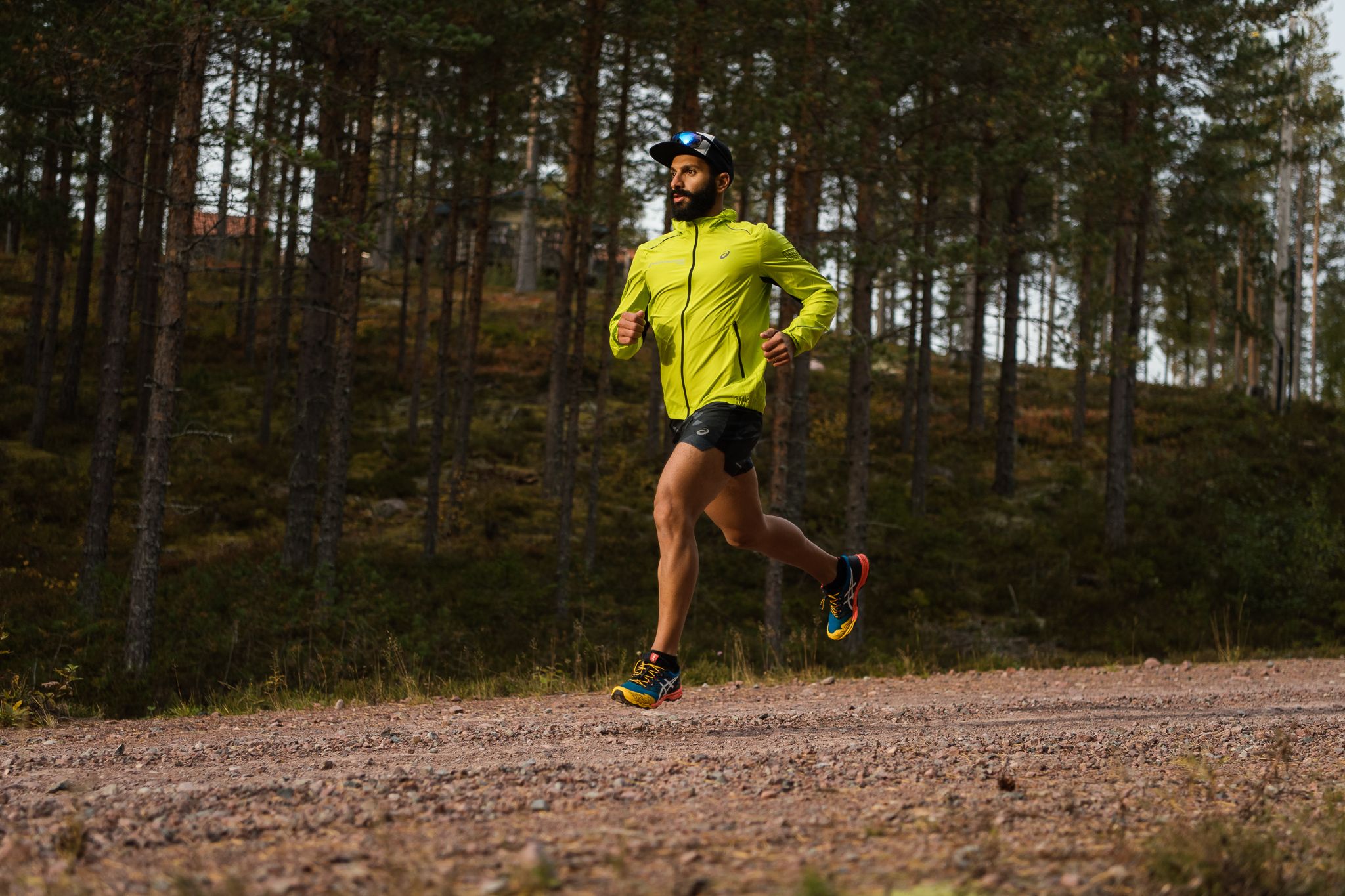 Extra feature for swim runners?
Water Drainage system that is integrated with the midsole that helps get rid of that extra weight quickly and keep your feet in place. In my opinion this shoe is a real wild card for swim runners, because as I see it, this shoe offers great grip, good responsive feel, lightweight, tight fit, and the new water drainage feature that makes me wonder if this is finally a good alternative fro swim runners. I think ASICS should integrate this feature more in other trails shoes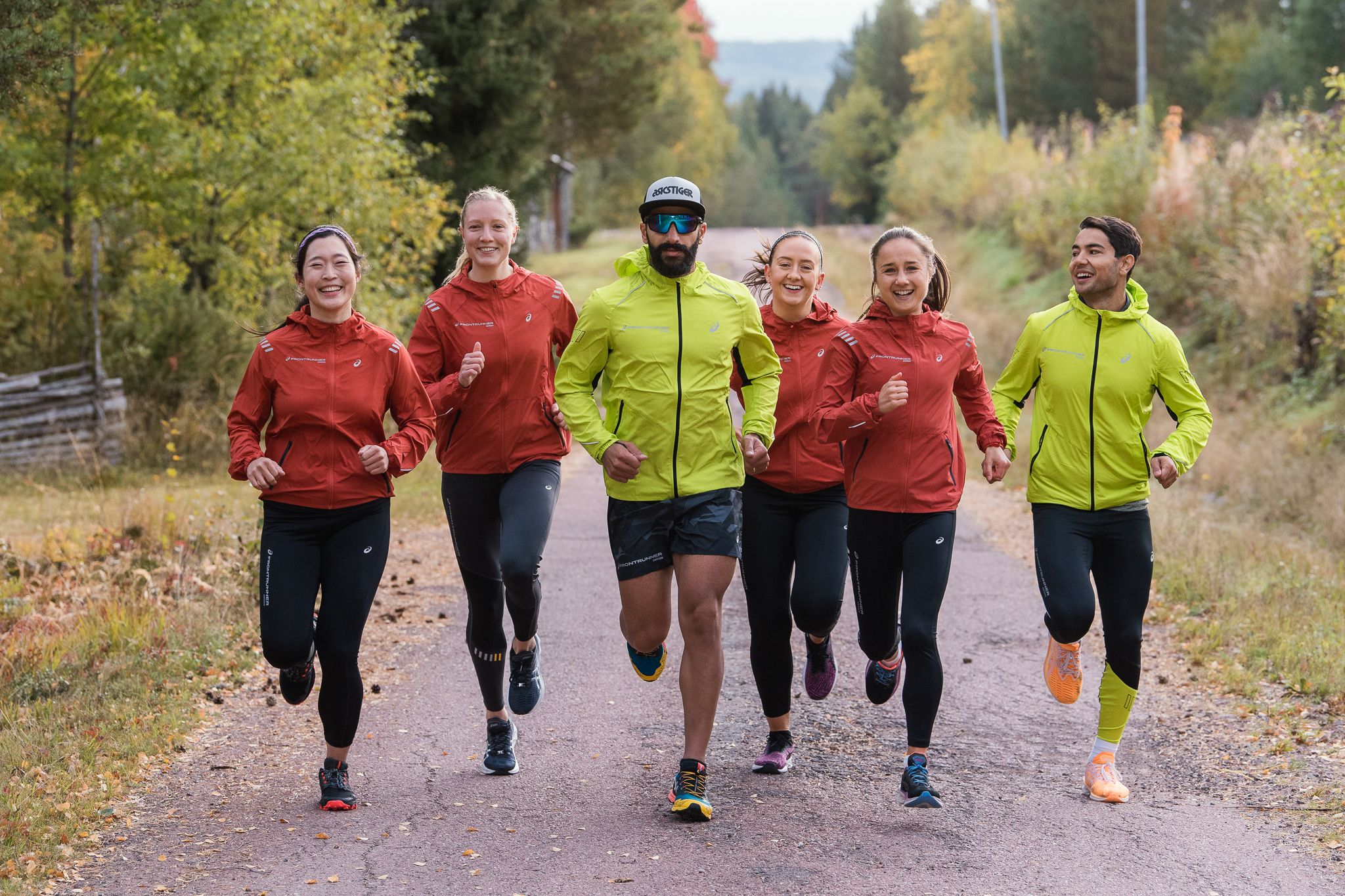 Summary
Reach for the sky with the Trail shoe, faster and with more technology than ever before. Designed for experienced trail-runners, fast-paced and who prioritise reactivity and lightweight as well as the need for better grip and traction. For me this shoe will be a complement on my arsenal for fast training sessions and trail races.
Quick facts 
Drop: 4mm
Weight: 220 gr
Running style HEEL, MIDFOOT & FOREFOOT
Optimal pace <4'30"
Pronation type NEUTRAL
Surface TRAIL
Desired experience LIGHTWEIGHT & REACTIVITY
Optimal runner weight   <80
BENEFITS
Comfort, Responsive Cushioning, High protection Superb traction
Disadventages
because of the breathability of the upper mesh this shoe might not be the most optimal for winter running.  
Quick tip: The Fujitrabuco Sky are a bit smaller in sizes so order preferably one size bigger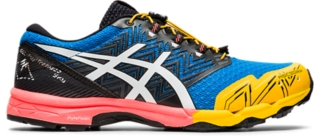 GEL-FUJITRABUCO SKY
The lightweight GEL-FUJITRABUCO™ SKY trail shoe is a recommended choice if you want to run fast off-road. Developed with three-time UTMB winner Xavier Thevenard, this shoe's design approach focused on weight and drainage. It has a flexible plate...
KÖP NU
skriven av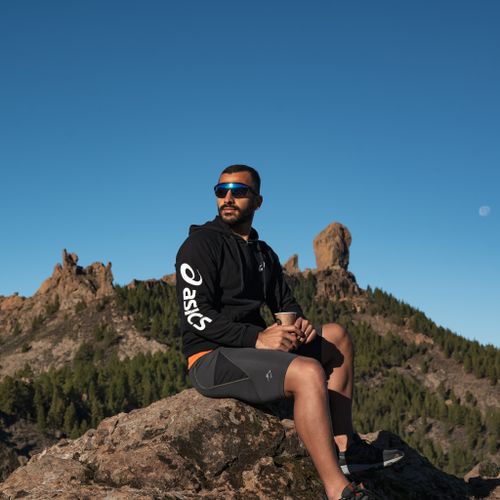 Mikko Mallo
Brandman från Sölvesborg

Åldersgrupp: AG 30-35
Klubb: Ryssbergets IK, Karlshamns triathlon klubb

Mina discipliner