How important Is the "right" running clothing to the overall comfort, performance and motivation? And why your next investment should be a good set of new running clothing.
Running is about gaining experiences and learning from the process. So there Is no carved in stone pro-tip that will work for everyone, eventually I hope you will find things that will work for you and for your body type in different occasions and distances so learning is by doing!
But to help you realize the benefits of choosing the right gear, I'm going to share with you some thoughts about running clothing and how important it is to get the most of your training and racing from it. (beginner level)
As runners we can almost all agree on how important is to have the right running shoes that fits our own style, enhances our performance and keep us injury free. Same thing applies to clothing, specially if you live in Nordic countries with a shifting climate like in Sweden, and specially now when we are transitioning from winter to spring and summer, we could except all kind of weather forecasts all in one day.
Running apparel plays a greater role than you can imagine and wearing the wrong clothes can do more damage than good. So, it is important to sport the right attire to gain greater results and to keep your body at ease. And if you are looking for that extra performance enhancing factor, and better yet athletic ability growth then you should consider investing in running apparel that fits your style and works for you body type in different weather and elements
Before you buy running clothes look for these Functional guidelines found on all Asics running apparel that can help you pick the right set that fit your needs:
Dry Quick drying, wicks moisture and exceptional comfort
Cool lightweight fabric, quick drying and maximum breathability
Heat keep your body warm and dry
Shield Protects from the outer elements
Quick fact: 87% shoppers of athletics products are happy to rebuy the same of similar item 
We can produce up to 2 liters of sweat x hour during an intensive training. Women have more sweat glands than men, but men's sweat glands actually produce more sweat than women's.
It depends on what type of sweat rate you have and due to the fact that you're going to be sweating during your workouts, it helps to have the appropriate clothing. Having breathable fabrics that wick away moisture and keep you feeling cool and dry is going to make a tremendous difference in how you feel (D1). But if you are the type that start off cold before warm up and before your core temperature rises you should aim for fabrics that offers a good shell but at the same time enable breathability so you don't overheat (S1).
Going on longer morning run is always cold, and for me I always put on an extra upper body shell layer with light materials, which I later pack down in my backpack when I get warmer. A lightweight shell jacket is a necessity in the backpack just in case unexpected run shower comes downs!
Quick Tip: When you go for a run, be careful not to overdress. Once you warm up, your extra body heat will make it feel about 5 to 10 degrees warmer. For example, if the temperature is above 15 degrees outside, you'll probably be fine running in a T-shirt and shorts. Always check the weather forecast before your run.
Comfort and Blood Circulation
Athletes always opt for clothing which enable comfort and blood circulation. The right attire will support your muscles, keep it lined and reduce muscle oscillation which will help you maintain your posture and will strengthen your muscles. Regulated blood flow during exercise increases muscle oxygenation and improves body temperature control, all of which result in greater muscle strength and stamina. So if you are aiming for a hard track and field session or a short race then you should go with materials that are lightweight, comfortable with good ventilation to keep you cool C2
I prefer compression clothing and Asics offers a wide range of that, but I am starting to really enjoy lightweight fabric with breathable areas as well
 Look good and feel better
The body achieves what the mind believes and looking good while working out helps boost confidence. Those stellar running clothing of yours which help you move your body in comfort are sure to turn heads when trendy. Blend in fitness with fashion to radiate positivity in you and around you by feeling good and looking good. Because it is important to look good and it is even more important to be a lead a healthy life and work your way to fitness, in style and with confidence.
Reflectivity is a also very important element when you choose your clothes, even if in late night summer evenings you should be considering having some Reflective details on your clothes to be "noticed" specially if you live in an urban environment.
Look for specific features that make your running easy and efficient :
Thumbholes: Many long-sleeve tops for cool-weather days offer thumbholes to increase hand coverage and warmth so you can possibly skip the need for gloves. They also help to keep sleeves in place as you run. A few styles even have mittens built into the sleeves.
Inner liner: Some running shorts include an inner liner that acts as underwear. The liner wicks moisture and dries fast to prevent chafing.
Compression: Some shorts, tights, shirts and socks for running are designed with compression for a very snug fit.
Packable: Some running jackets and vests pack away into their own pocket for compact storage.
Insulated: Lightly insulated styles provide a bit more warmth with minimal weight.
Chafe-free seams: Look for flat or welded seams placed away from areas that could impede your stride or natural running motion.
Mesh vents: Many tops are augmented with cooling mesh panels for high-heat areas such as your back, underarms and sides.
Pockets: These can unobtrusively hold your ID card, credit card and keys. Look for those concealed hidden pockets!
Use this chart as pointer example to know which running set to wear in different temperatures 
+10° to +15° C

+50° to +59° F

shorts and t-shirt or long sleeve shirt; sunglasses and cap

if there's rain or wind add a windbreaker or a fleece jacket;

wearing hat and gloves if it's chilly outside

+5° to +10° C

+32° to +50° F

shorts or tights ¾ and t-shirt or long sleeve shirt; sunglasses and cap

0° to +5° C

+32° to +41° F

tights and long sleeve shirt; consider changing your socks to a warmer golfs
Summary 

There are a lot of factors that may affect The outcome of a running experience and we don't have the force to control everything specially we cannot affect the weather nor the environment we run in, therefore we should aim to be wise and conscious about the controllable factors, such as choice of running shoes, equipment and apparels to stand against the outer elements so we can really reap the benefit of that run, and to make it more enjoyable and comfy and let pain and discomfort only comes from fitness gains.
These are the kits that I'm using at the moment: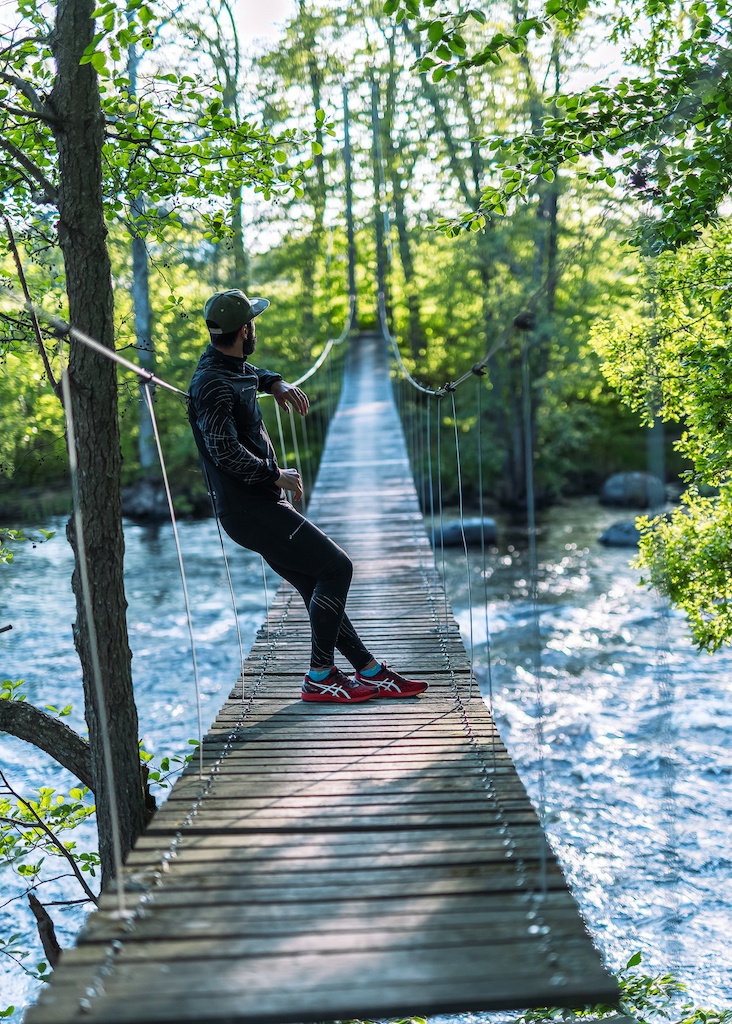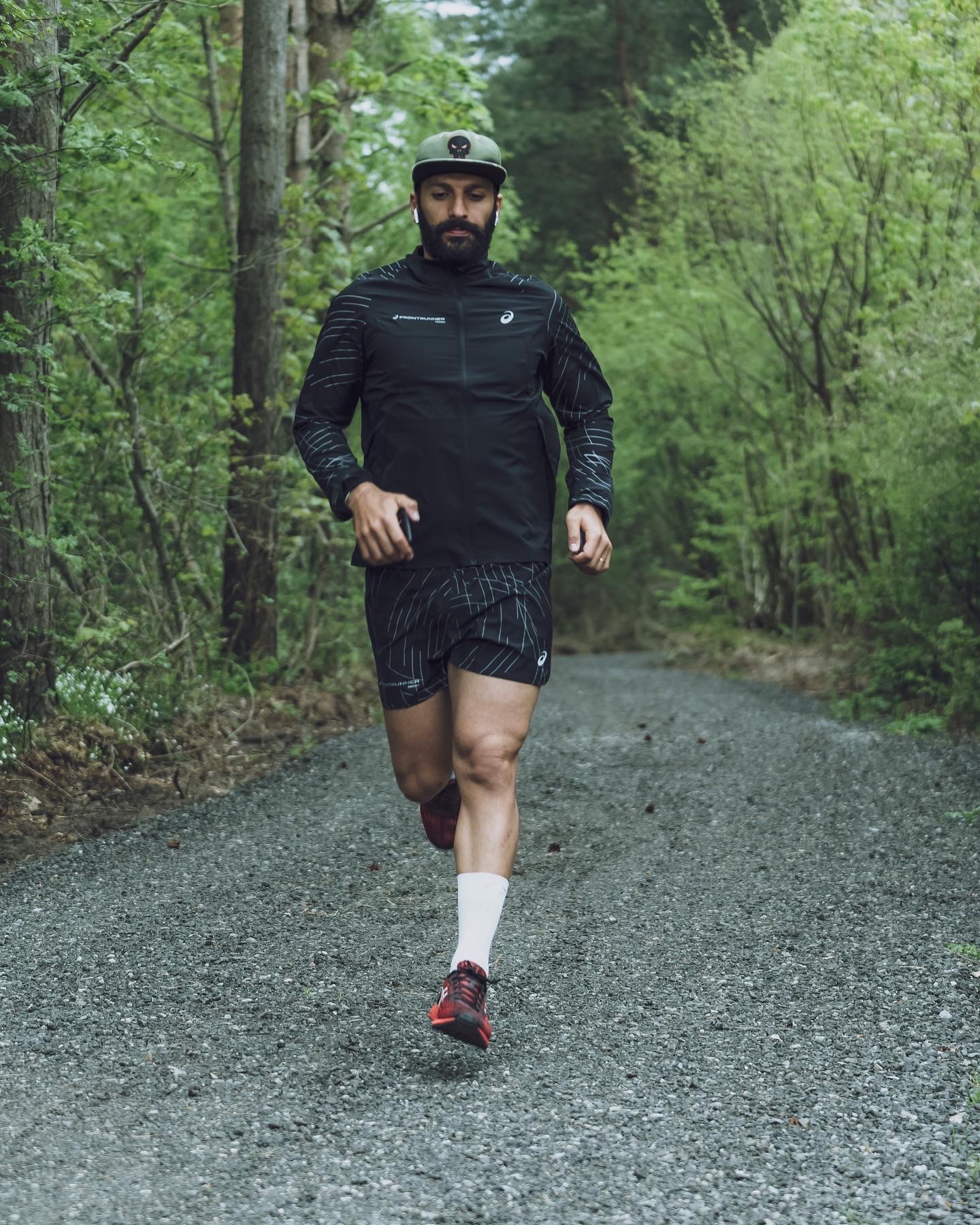 VENTILATE 2-N-1 5IN SHORT
The VENTILATE 2-N-1 5 IN SHORT features a lightweight design that's constructed with an open fabrication to provide better breathability while running. Complemented with an inner sprinter compression short for improved suppo...
KÖP NU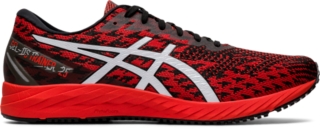 GEL-DS TRAINER™ 25
The GEL-DS TRAINER™ 25 running shoe from ASICS is an excellent choice for runners who want to go fast. The shoe helps you achieve those running goals with a great fit around the midfoot and lightweight FLYTEFOAM™ technology ...
KÖP NU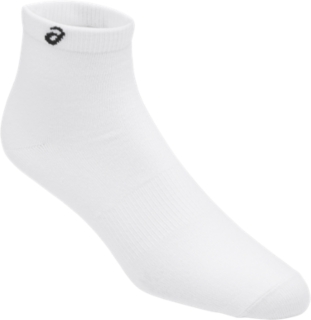 EASY LOW 3P
Make sure you're kitted out for your run – from head to toe. Designed with determined runners in mind, these ASICS unisex low-cut socks are the perfect foundation to your running outfit. Designed for running Unisex So...
KÖP NU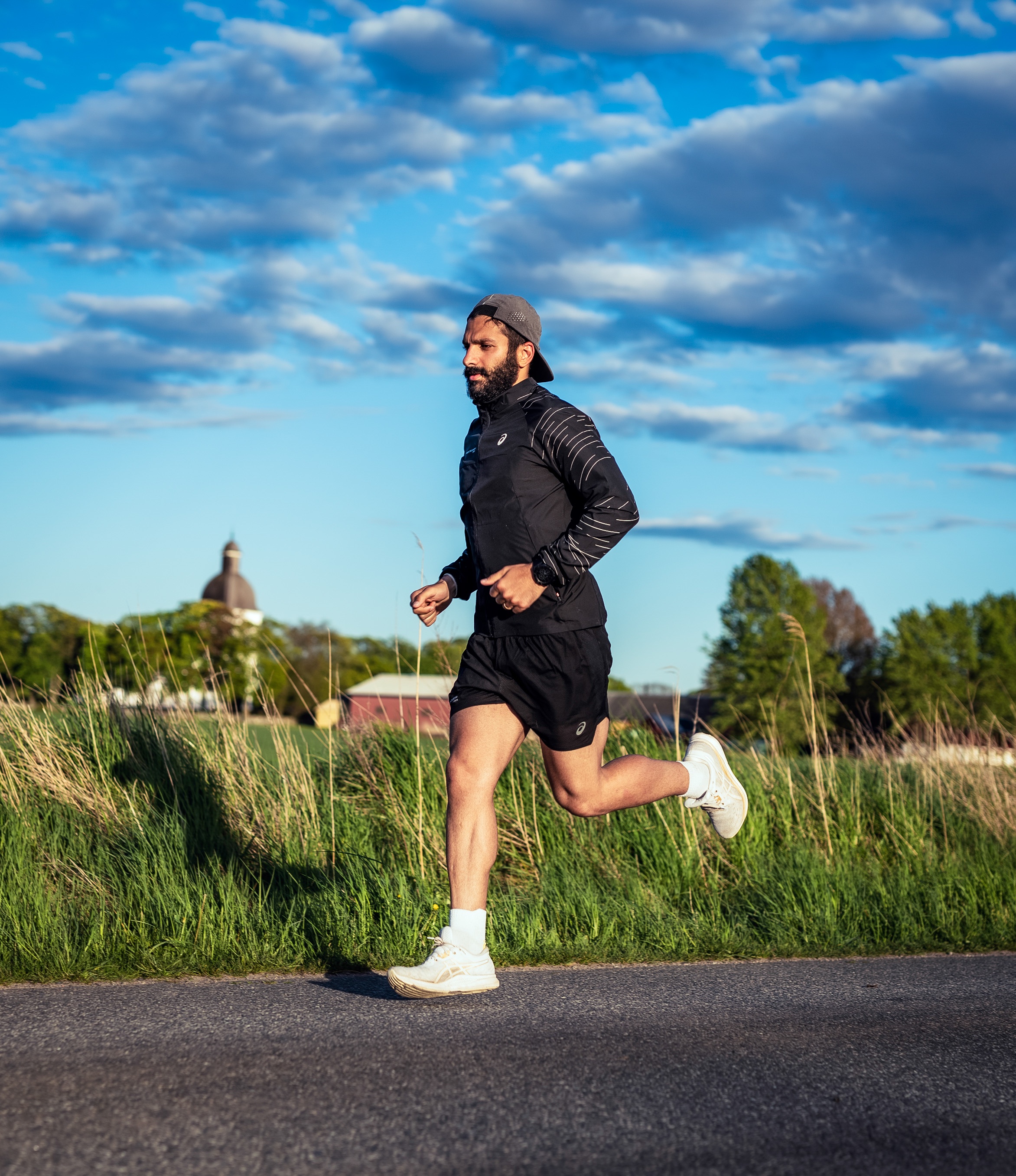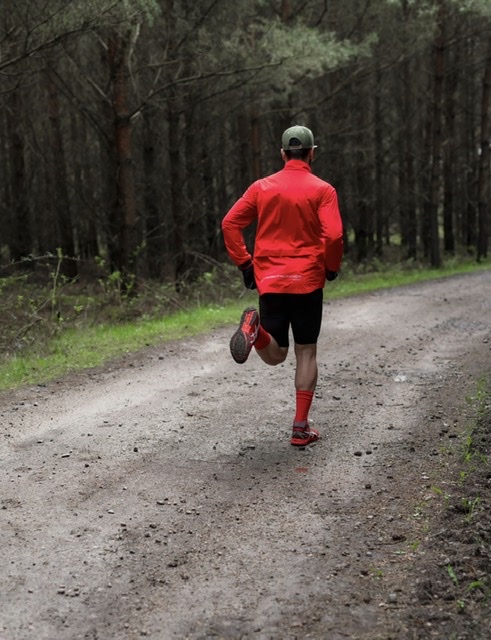 References   www.Asics-academy.eu
skriven av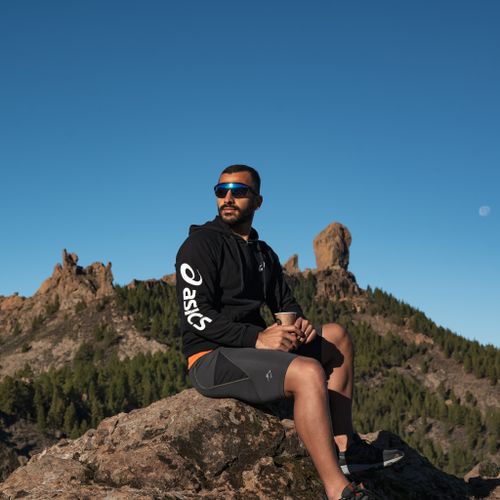 Mikko Mallo
Brandman från Sölvesborg

Åldersgrupp: AG 30-35
Klubb: Ryssbergets IK, Karlshamns triathlon klubb

Mina discipliner