Running is amazing! You go out stressed and come back as a different person. Movement can really uplift your mind.

Movement is for me a lifestyle. I believe that we can affect our weelbeeing with movement and that effects how we can deal with life.
Why movement is Important
Movement is important, it gives me the energy and helps me be a better mum, a better wife and a better person. My hope is to help spread the words of how important movement and physical activity is. Movement helps to clear your mind. It also helps to sort your mind and being aware of that you don't let the negative thoughts being the highway in your head. Movement also keeps negative thought at bay/away. So it is very important for your mental health. It reduces stress and anxiety and releases endorphins
The best start- start the day with movement
Starting the day with movement creates good days, and it helps you to clear your mind. For me starting the day with movement is like a mental shower and fills my mind with confidence and energy.
Prioritize yourself and take control of your health
I love that feeling that running gives me, like you are unstoppable, that everything is possible. I prioritize myself and my health when I am running.. I feel so alive and healthy physically and mentally when I run. For me running frees my mind and it helps me to stay focus during the day.
My message to you!
So my message to you is: take control of your health and be aware of how momement can uplift your mind. And it doesn´t matter how you move or what you do. As long as you move your body. Then amazing things will happened with your mind, I promise!
skriven av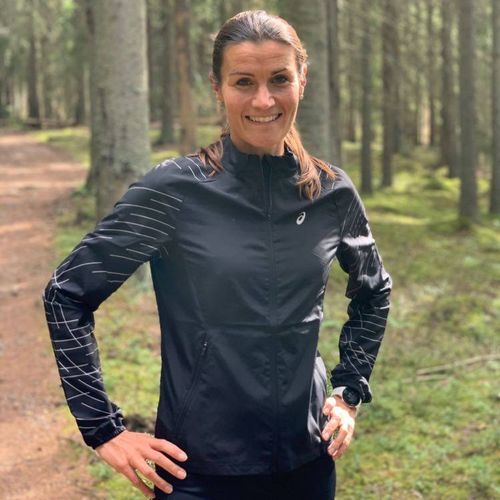 Sofia Norgren
Gymnasielärare från Ludvika
Klubb: Ludvika friidrottsförening
MINA DISCIPLINER
MINA DISCIPLINER