Lots of sun, mountains, and water crossings, Spartan Morzine was nothing short of one of the best courses I've ever ran on!
With half excitement and half fear, I arrived in Morzine a few days before my first real life race in two years due to the pandemic. Morzine is famously a mountain bike town in the Alps mountain range almost right outside the beautiful Geneva, also famous for attracting many UK visitors full of their sweet bikes in the summer. Spartan race, originally from the US, have been hosting an obstacle race here ever since 2016 with the exception of last year.
To be completely honest this race was a bit of a gamble, I've injured my ankle pretty badly in early June and grade 2 sprain was really not feeling like it was completely healing still. Luckily I could run a little and train a bit now but the mobility wasn't quite there and my ankle still gets badly sore after 10km or so of running. So doing the Spartan Beast which is advertised to be around 21km but in reality often 2-9km more than that, I really wasn't sure if I can finish the race.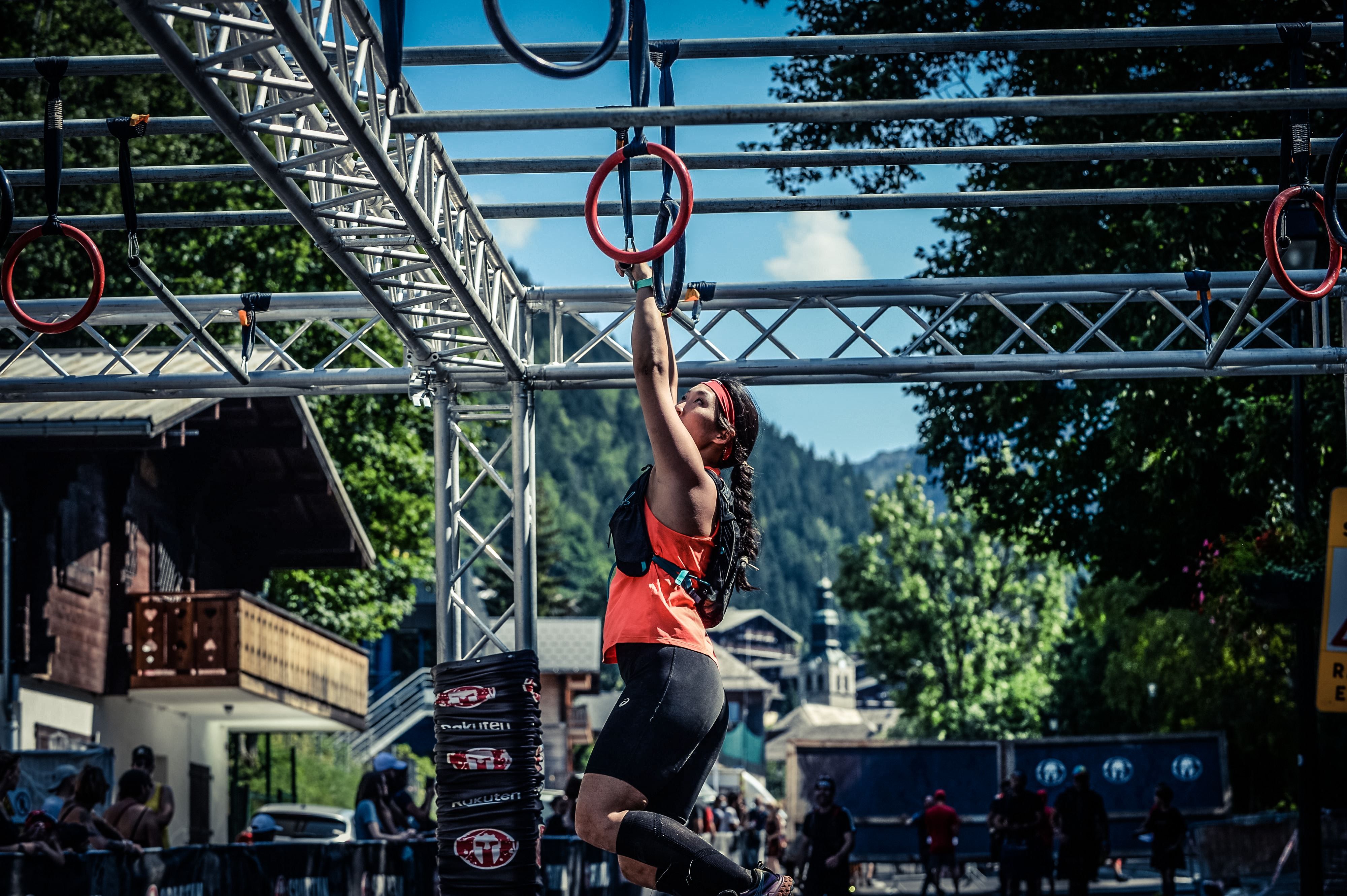 The first 5km into the race was actually feeling great, I was able to run the most of it and it was the flattest section of all. Many obstacles, and I did fail some easy obstacles but managed to clear a few tricky ones. After not training too much on my grips and upper body strength I was happy that I was able to manage any obstacles. Then came the mountain climbs, this race had a total of 1300m climb over the half marathon distance. First climb was long and quite steep, we went from about 1000m above sea level to a mountain point called Pointe de Nyon at 2019m above sea level. Although pretty grueling at times, I actually really enjoyed the hike up and even passed a few people on the way. Feeling great about the fact the hike didn't quite manage to knock my wind out.
The rest 11km or so I wasn't able to run almost at all, but walking and enjoying the view was more than worth the time since I was just very focused on not injuring my ankle again (running down a very steep mountain wasn't quite in my comfort zone just yet). So after many hours and many cheers from the amazing participants and volunteers later, I finally got to cross the finish line and felt just so amazingly happy. The fact that couple of my amazing Frontrunner teammates cheered me at the end definitely helped a lot for pushing myself one last time and cross that finish line!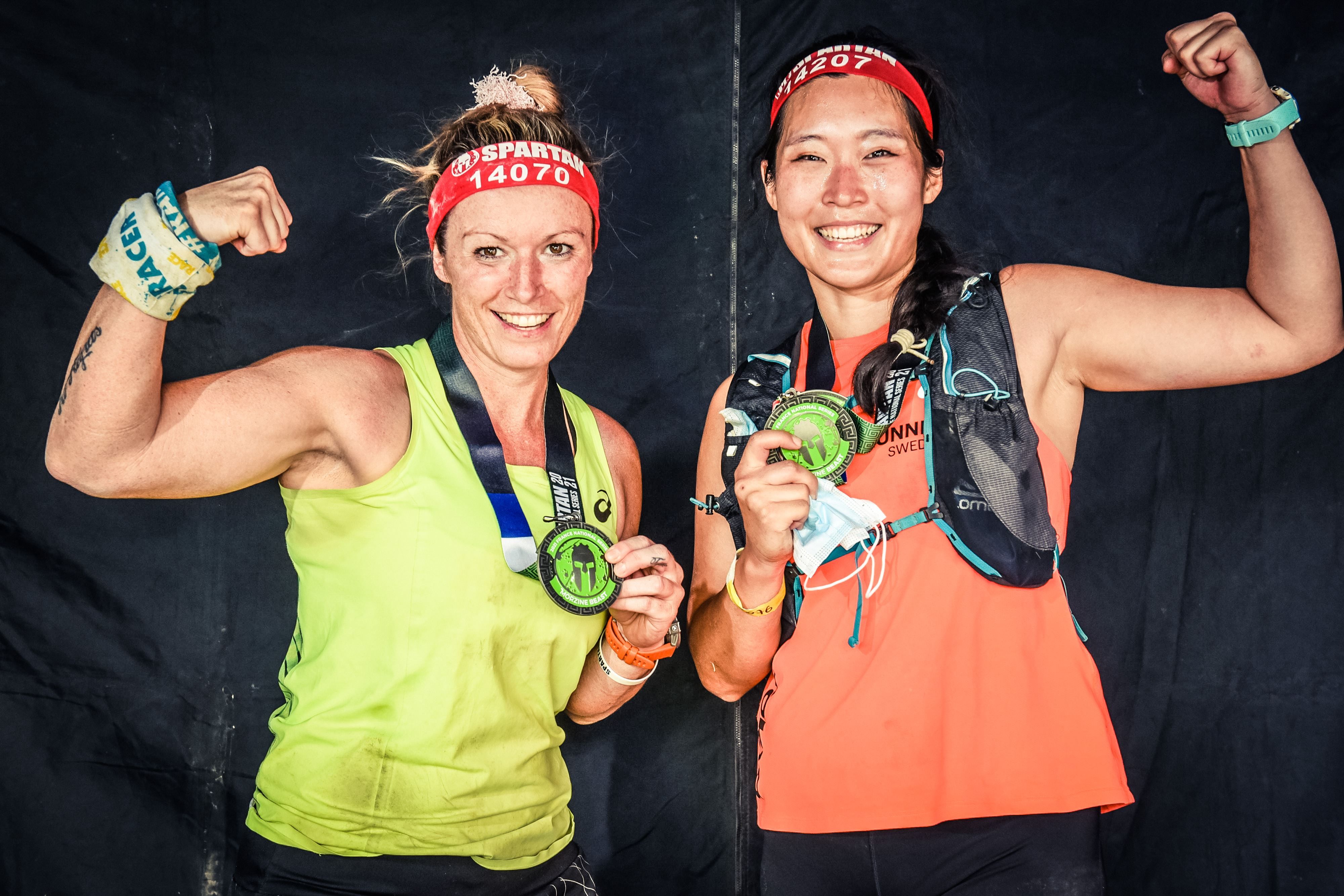 All in all I was finally able to rock my Trabuco Max and try out compression socks for a race, it worked very well and the softness of the shoes really helped ease the ankle soreness quite a bit. Not to mention finally being able to race and cheer others in person was simply ecstatic experience! Long time due but I will definitely try to fit in few more races this year, next time with better rehabbed ankles and bigger smiles!
skriven av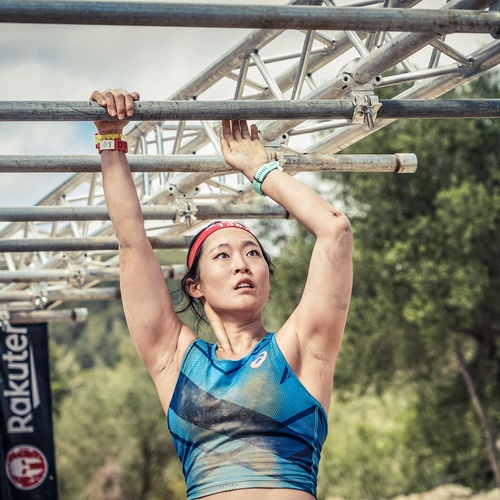 Hayne Ryu
Software Engineer från Stockholm

Åldersgrupp: 27
Klubb: Djurgårdens IF Cykelförening

Mina discipliner