Även om det är svårt att tro det när man är ute i ett ganska kallt och grådaskigt Göteborg idag, så är våren (och sommaren, hallå!) på ingång. Jag har haft lyxen att testa några plagg från ASICS nya Sakura-kollektion. Sakura som för övrigt betyder blommande körsbärsträd, och namnet passar ju den här kollektionen perfekt.
SEAMLESS TIGHT 
Först och främst, otroligt snygga! Den gröna färgen är underbar, och det syns lite dåligt på bild, men de har riktigt snygga detaljer också. Älskar också när tajts har hög midja och även om jag blev lite orolig när dessa inte hade någon snörning i midjan, så visade det sig att de sitter på plats när jag springer, så de får mer än godkänt ändå. Sköna tajts som absolut är en favorit i vårträningsgarderoben.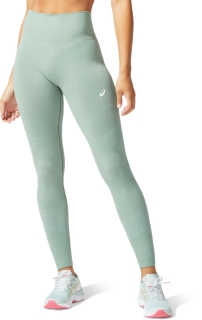 SEAMLESS TIGHT
Our SEAMLESS TIGHT is designed to provide excellent comfort as you breeze through your run. Offering a buttery-soft feel against your skin, this breathable tight is formed without side seams to improve comfort, decrease chafing, and reduce distr...
KÖP NU
SAKURA TANK
Det här linnet skriker (ja, skriker tydligen!) körsbärsblomning. Älskar denna modell - lite croppad och sitter inte som ett korvskinn mot kroppen. Luftigt och skönt, kanske dels tack vare av meshmaterialet baktill. Kommer bli riktigt bra under löprundorna i sommar (och tills dess funkar det lika bra på gymmet).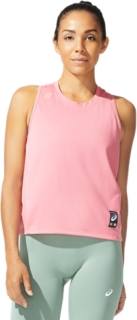 SAKURA TANK
Inspired by the festive cherry blossom season in Japan, the SAKURA TANK brings the joy of running in spring to life. Made with a very lightweight and quick-dry fabric that provides excellent moisture management, this top also features a small go...
KÖP NU
SAKURA JACKET
Det är ju inget snack om att jag älskar den här kollektionen. Även jackan är i crop-modell, den sitter bra och rör sig följsamt när man springer. Förutom att den är snygg och skön att springa i, så har den dessutom vissa detaljer som jag verkligen uppskattar - som fickan baktill, perfekt om man vill ha med sig något litet läppbalsam eller kontokort eller vad det nu kan vara, men helst inte vill springa med ryggsäck bara för det. Ge mig fler fickor på kläderna och jag är såld!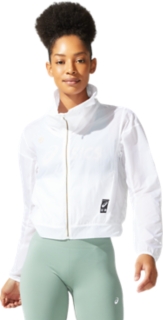 SAKURA JACKET
Drawing inspiration from the festive cherry blossom blooming in Japan, the SAKURA JACKET brings the joy of running in spring to life. recommended for colder days or light rain, this lightweight and functional jacket features a water-resistant de...
KÖP NU
Gillar du den här pastellfärgsvåriga stilen och gillar sköna träningskläder så kan jag absolut rekommendera dessa plagg. Hoppas du kommer gilla dem lika mycket som jag gör! 

skriven av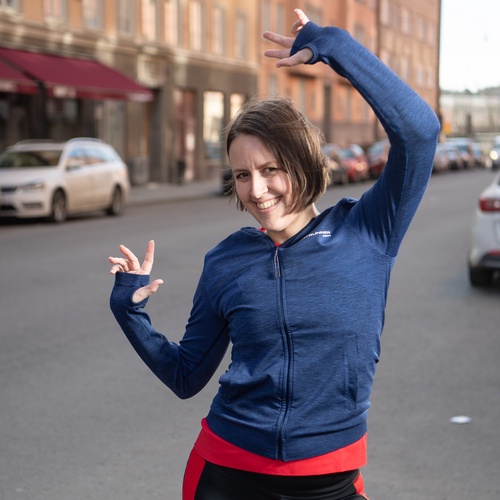 MINA DISCIPLINER
MINA DISCIPLINER