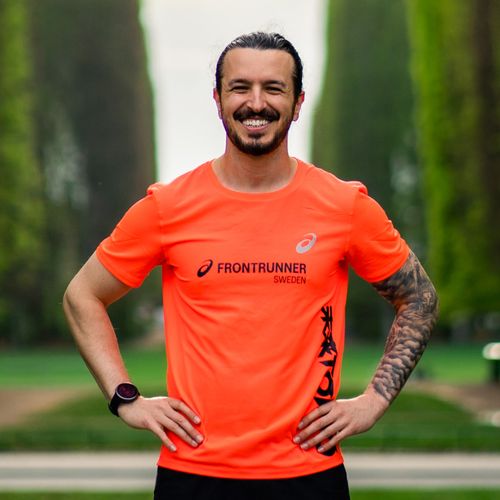 Diyako Germiani
Graphic Designer and Photographer från Lund
MINA DISCIPLINER
OM MIG
I am a multidisciplinary graphic designer and photographer. I love outdoor sports, spending time in nature and taking adventures, be it climbing a mountain, or discovering a new trail on a run. Due to injuries I have not been able to run for over a decade but now after a couple of surgeries I am finally able to enjoy running again. Since I am a visual person I love trail running because I can enjoy the trails and the beauty of nature. Plus, my best buddy (my dog Simo) can give me company.
MINA STÖRSTA PRESTATIONER
I have climbed Mount Sabalan 4811 m in winter. Also I have biked from Venice, Italy to Bar, Montenegro in 20 days.
SPANA IN MIN SPELLISTA PÅ SPOTIFY