Singapore, 1 October 2019 – Back once again for its 3rd edition in Singapore, ASICS Relay is an annual running event that is synonymous with team-spirit. Unlike usual marathon formats that emphasise on individual best timing and effort, ASICS Relay offers instead, a unique alternative to those who prefer running as a team.
Out of the many who have signed up for ASICS Relay Singapore 2019, these three teams have been selected for their strong display of strong camaraderie, how running has helped brought them together, and benefitted them individually.
Team 1
Alicia, Anthony, Chow Foo and Bob call themselves Team Riot or Running Is Our Therapy for a good reason. Though slightly reserved in nature, when together, they display a collective energy that is infectious. Friends for over a decade, their closeness is very much evident as how they are comfortable enough to take friendly jibes at each other.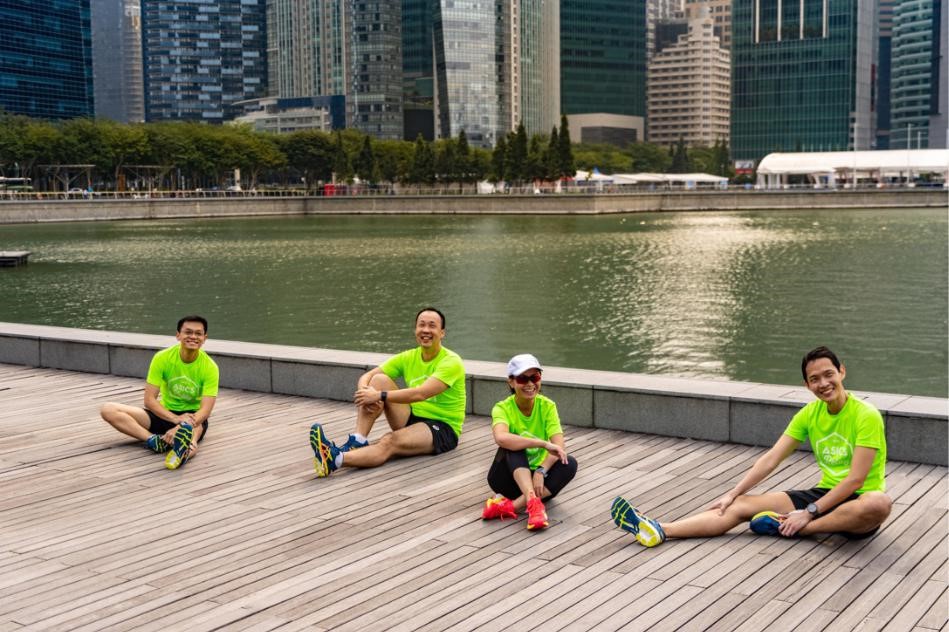 (Left to Right Chow Foo, Anthony, Alicia, Bob)
Throughout the 10 years too, they meet for regular runs and have informally created a running group and even generously opened up their clique to others and to date, they have "members".
An ASICS Relay regular as well, over the years they have built friendship and trust with one another and what they come to enjoy about participating ASICS Relay the most is that it is a fun way to mark their friendship and show their common love to incorporate fun in their runs.
Team 2
When it comes to defining what is meant by brotherhood, we should all take heed from Zhong Han and his team. Zhong Han and his team Curt, Ken and Tiong Zhong are actually two unrelated pairs of brothers who have known each other, all their lives as Zhong Han and Tiong Zhong spent most of their childhood under Curt and Ken's mother's care.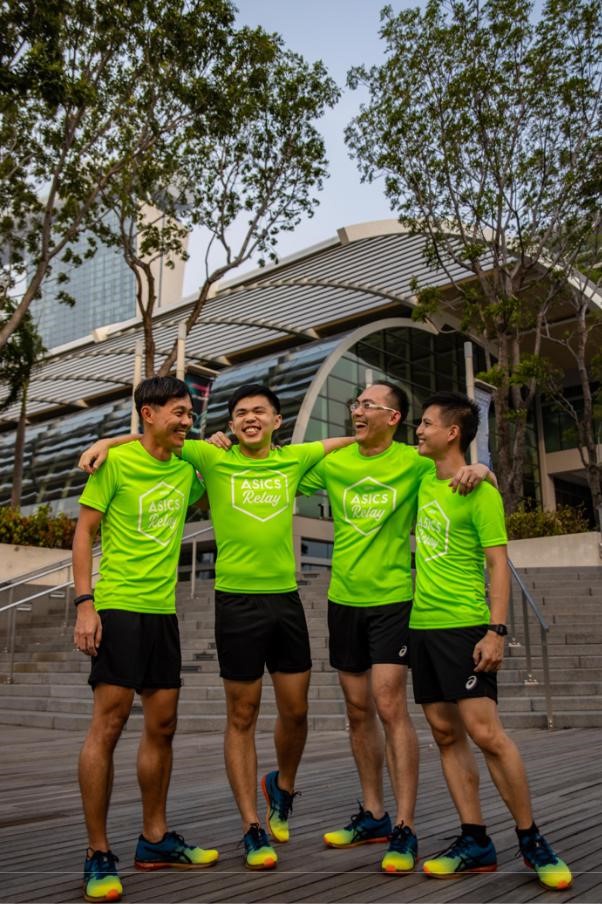 (Left to right: Curt, Zhong Cheng, Ken, Zhong Han)

Fast forward to today, coming together for ASICS Relay 2019 as a team for this band of brothers seems like a natural progression, as to them ASICS Relay is about showing a spirit of positivity and determination during the race to reach individual personal goals/best, rather than competing with others.
On top of that, ASICS Relay embodies the spirit of team support, as they know that their teammates are cheering you on to do their best, even though they may not be running with each other at the same time.
Team 3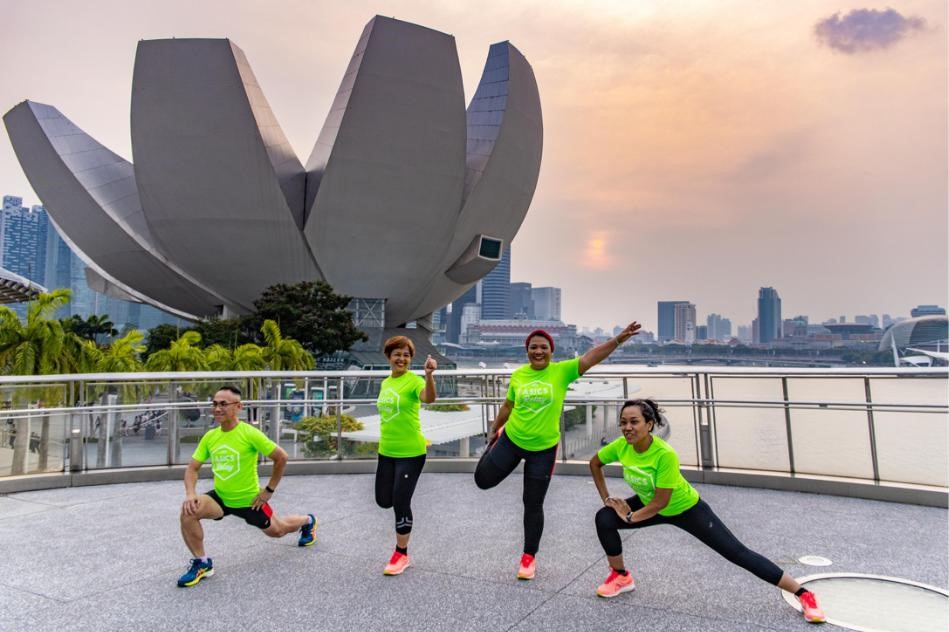 (Left to right: David, Haniza, Sheila, Rozi)
They are energetic, positive-minded and have such great attitudes towards life and running. And how they met was through volunteering with Sports Singapore's Team Nila and after being part of the marching contingent in this year's National Day Parade, they decided to foster the friendship further by joining, ASICS Relay Singapore 2019 – a first time for this amazing team of 4.
For team leader Rozi, running is a consistent, long-term goal as she attempts to complete her first full-marathon in a couple of years. After going through a bad bout in 2017 she has found solace in running but admitted that was difficult for her to start in the beginning. Fast forward to two years later, she has managed to clock an impressive 25km distance and she feels that it is all thanks challenging herself to get out of her comfort zone, to do things she never thought she could.