With the Athleisure trend hitting its peak, getting the right apparel for your run means sorting through a massive amount of products and information. And while it's true that all you really need is a pair of sneakers and some pavement to hit the ground running, we've teamed up with Katie Muldoon, Runkeeper's E-Commerce Buyer here at Runkeeper, to help you understand the latest trends and technologies to outfit you on your run. Here are your four steps to running outfit success, from head to toe:
1. Top it off
"If you can't be better than your competition, just dress better"
-Anna Wintour
There's lots to choose from when it comes to finding the right top for your run. We'll start with the tank vs. tee debate: This decision depends on a few factors: tanks offer more range of motion, while tees can be more restrictive. But if tee shirts are more your style, Katie suggests trying out a raglan cut, which helps with comfort and the need to pull at the sleeves.
Temperature control tip:
To beat the sweat, look for mesh venting along strategic areas of the shirt, like the back and sides. But if you want your shirt to keep you warm through the winter, consider long sleeves in temperature regulating materials, or a running jacket (vests are great choices for keeping your chest warm without compromising your freedom of motion).
Ladies, if you're looking to splurge on just one piece of running gear, Katie suggests doing so on the sports bra because it's so key for comfort and protection. She recommends all-star brands Champion and Moving Comfort. More and more bras these days are banded and cupped, so sizing is increasingly customizable. If support is your biggest concern, look for crisscross and racerback strap styles. We've mentioned how important it is to get the right sports bra in the past, so thought we'd share Moving Comfort's super helpful online Fitting Room tool to make that process a little smoother.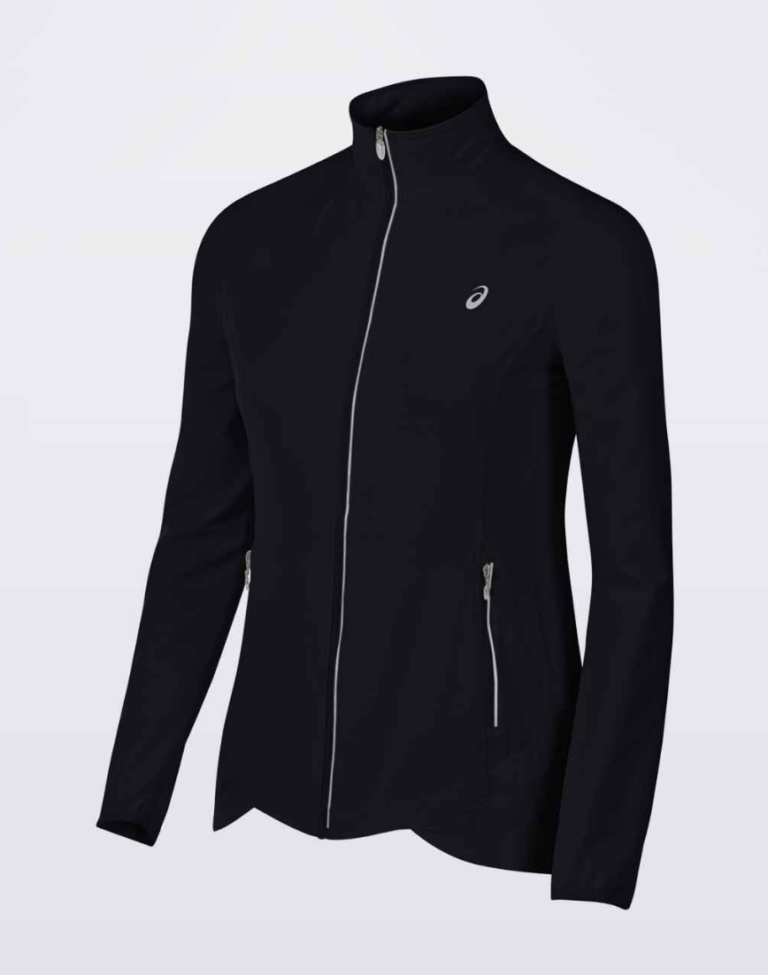 But before we get the skinny on running bottoms, let's get a brief overview of the types of running fabrics you'll face on your quest for the perfect running outfit:
The Natural:
Cotton: While it's undeniably a classic fabric (not to mention oh so soft), cotton absorbs sweat and fails to regulate temperature. Great for casual walks and light jogs, but if you're going for a serious workout, consider investing in some performance fabrics
Wool: Wool is a natural sweat-wicking fabric. It's breathable and moisture-wicking, but also a great insulator. An excellent pick for trail runners and hikers.
The Synthetic:
Nylon: Soft and fast drying, this material is known for its sweat-wicking and stretch properties.
Polyester: The multitasker of technical fabrics, polyester is non-absorbent, so allows for sweat to evaporate. It's temperature regulating and UV ray repelling prowess makes it a great option for both runs of any season.
Spandex: Look to your favorite '80s workout heroes for inspiration—spandex offers stretch to fabric, and is the key to most leggings and compression wear.
2. Get to the bottom of things
Runners are notorious for their short shorts. But what lengths are they going to to show off those limbs? While noting that shorts length definitely comes down to comfort level, Katie said that men's shorts these days tend to fall around 5-7 inches, while women's run about 3-3.5 inches (although greater coverage options are becoming more common). Is weather a concern? Look for tapered styles for wind resistance, and water repellant versions for seasonal running.
Tight is definitely in for men and women alike, for both aesthetic and practical reasons. Compression keeps muscles warm and blood flowing, and prevents vibration so that muscles are slower to fatigue. If you don't wear short shorts, try some full length running tights or capris. Brands like 2xU and CWX are power players in the compression/running tights world, and feature products that map out and hit critical muscle areas with compression sites for maximum benefits.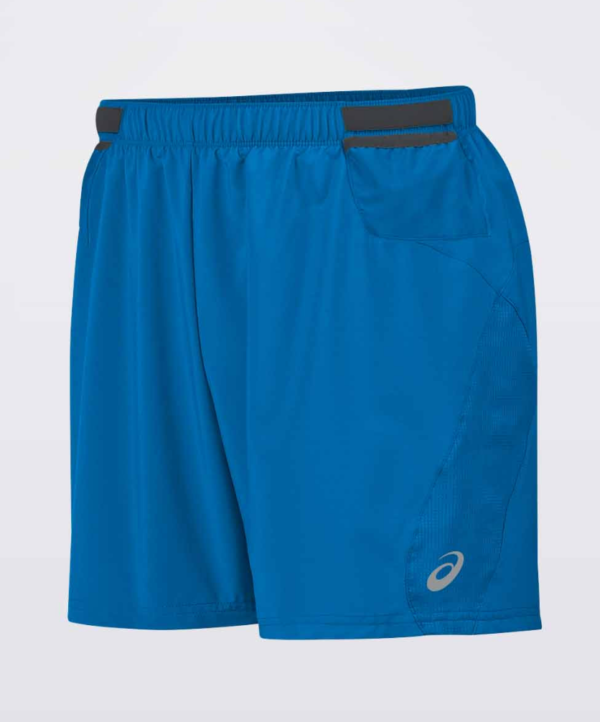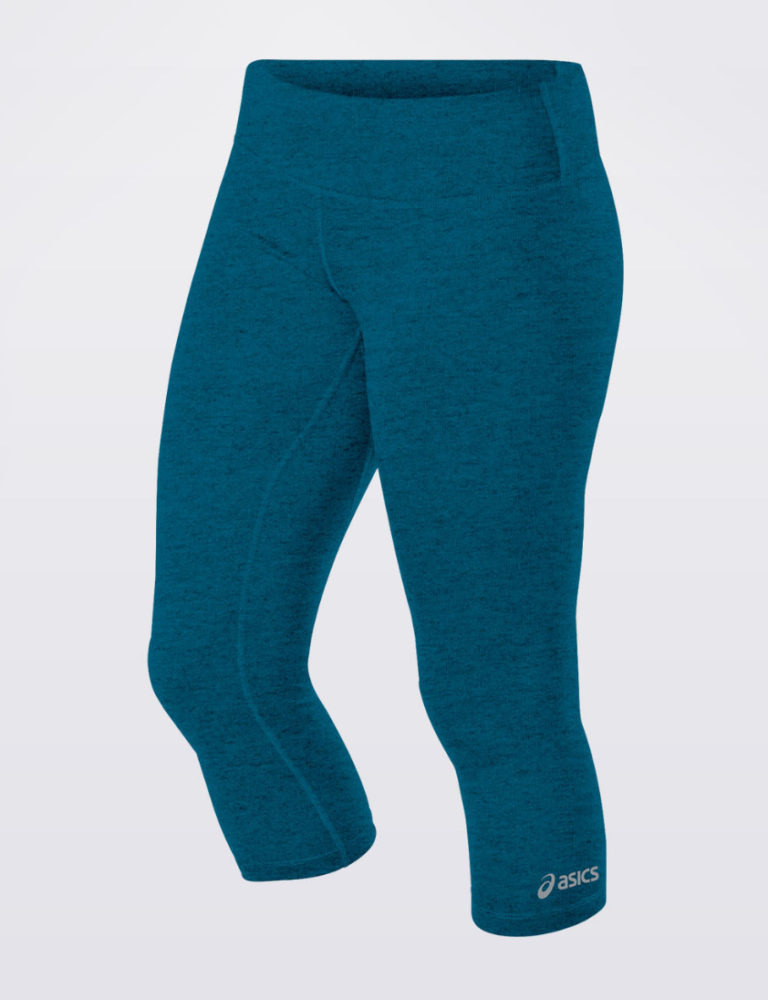 Fit tip: Just like when buying a new pair of jeans, Katie says the best way to land a pair of quality running bottoms is to try on several options. Do some squats and jump around a bit before making that purchase to be sure you've found the right fit.
3. Don't forget the feet
"You can never take too much care over the choice of your shoes."
-Christian Dior
First, a quick physics lesson: The shifts in momentum that running brings about mean that the force you're exerting on your feet can increase to more than double your bodyweight! Running sneakers are critical for absorbing this extra impact. They also work to correct for irregularities in the way your foot rolls when you move (this is called pronation—check out this guide to finding the right shoefor you based on your unique roll). If you're confident in your running technique and into the barefoot trend, consider trying out a minimalist style.
As a proud member of the ASICS family, we're a little biased towards their sneaks. Check out some of our favorites in the Runkeeper store (if you can't find a size you need, ASICS will probably have it in stock).
And keep in mind that even your most beloved pair of running shoes has an expiration date! Runkeeper can help you figure out when it's time to turn in your trainers with our Shoe Tracking feature.
"One can never have enough socks"
-Albus Dumbledore
For socks, you'll want to home in on material and cut. Katie suggests opting for cotton, spandex, and polyester blends; cotton is lightweight and comfortable, while spandex and polyester hug your foot and help socks keep their shape after many workouts. And when it comes to cut, look out for seamless styles to banish blisters and irritation, banded arches for extra support, and tabbed edges to protect skin around your ankles.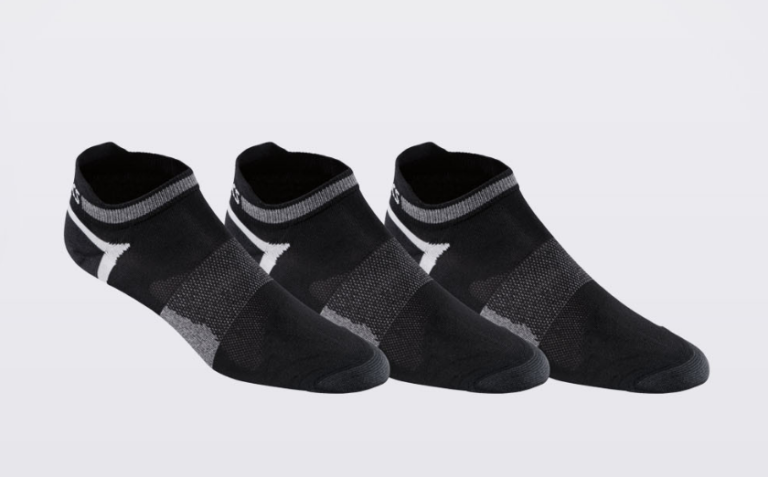 offer those same blood-circulating, fatigue-reducing benefits in socks as they do in pants. Knee-high compression socks can also help with muscle soreness and recovery from longer runs—an awesome choice for runners in training.
4. Accessorize
"Before you leave the house, look in the mirror and remove one accessory."
-Coco Chanel
Chanel's advice almost applies to runners, who should always make sure they have just the right accessories on their body. Because you'll be hooked up to Runkeeper, be sure you have your running armband or belt strapped on, and your running headphones plugged in. If you know you you're in for a long one, and won't have access to water supplies, consider running with water bottles, handhelds, or camel packs. Handhelds fit to your hand and are softer to hold than your standard bottle, while camel packs and backpacks are great for distance runs and trails. Check out our hydration guide if you're unsure whether hydrating en route is needed for your runs.
To handle the elements, consider gloves for colder weather, and sunglasses or a running hat to shield the sun. Running hats are designed differently than your typical baseball cap—they fit snugly to your head, are built for breathability, and often feature some reflective elements for safety. Katie's top pick? Ciele's bright, retro designs.
And while we're on the topic, we'll throw in a general note about safety. A lot of running apparel, unlike generic training gear, has 360 degree reflective elements to keep you visible from any angle.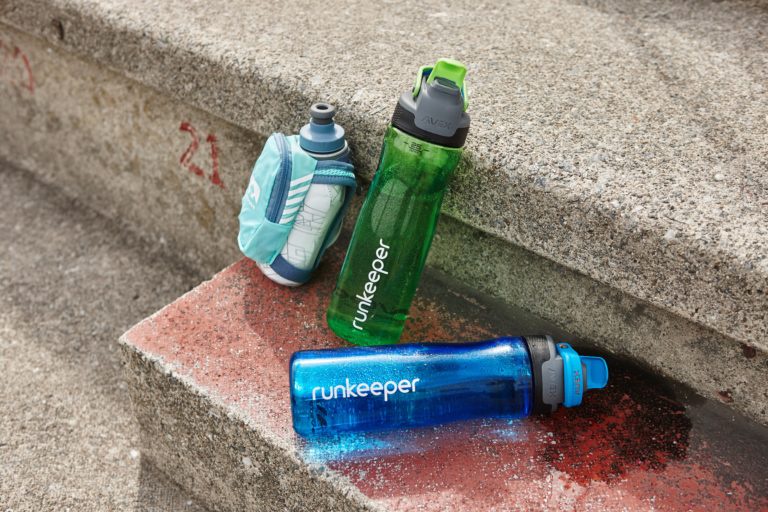 So it looks like you've got your running swag, and are ready to roll! We'll leave you with some final words of wisdom from Versace:
"You decide what you are, and what you want to express, by the way you dress and the way you live."
Since your outfit is now complete, go show off that sporty (life)style on a run!