Ryan Hall - ASICS Long Distance Runner
CAREER HIGHLIGHTS
2012 - 2nd Place. 2012 Olympic Marathon Trials at Houston (2:09:30)
2011 - 5th Place. 2011 Chicago Marathon (2:08:04)
2011 - 4th Place. 2011 Boston Marathon (2:04:58)
2011 - 2nd Place. 2011 USA Half Marathon Championship (1:02:20)
2010 - 4th Place. 2010 Boston Marathon (2:08:40)
2009 - 4th Place. 2009 ING NYC Marathon (2:10:36)
2008 - 10th Place. 2008 Marathon - Summer Olympics (2:12:33) in Beijing, China
2007 - 1st Place, 2008 U.S. Olympic Team Trials Marathon (2:09:02) in New York City, United States
2007 - U.S. Half Marathon Record Holder (59:43). Aramco Houston Half Marathon in Houston, Texas
2006 - U.S. 20K Record Holder (57:54). Inaugural IAAF World Road Running Championships in Debrecen, Hungary.
2006 - U.S. Half Marathon Champion
2006 - 1st place at the USA Cross Country Championships (12K)
2005 - NCAA Men's Outdoor Track and Field Championship 5000m
BACKGROUND
How did you start in your sport?
When I was 13 years old running around the lake in my hometown, Big Bear Lake, CA
What does a typical training day look like?
I train every morning and then do gym work in the afternoon. I typically run between 8-25 miles a day. Running is a lifestyle so all parts of my day are runner-friendly clean living.
What keeps you passionate about your sport?
I love the body that God created and I love to see the potential it holds. I still believe I am far from realizing my potential for the marathon but I intend to find out.
What made you realize you had made it?
I think when I ran under an hour for the half marathon I realized I had found my niche. It took years to figure out where my true potential was.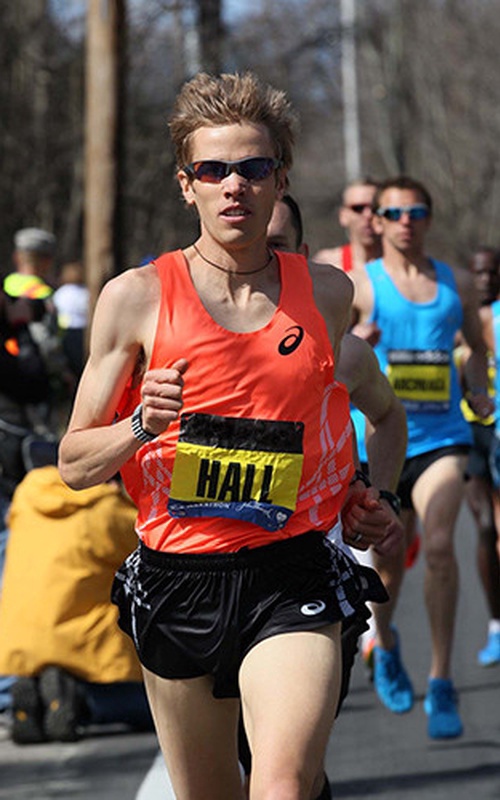 Birthday:
10/14/1982
Place of Birth:
Kirkland, WA
Residence:
Flagstaff, AZ
College:
Stanford
Height:
5'11"
Instagram:
@ryanhall3
Twitter:
@ryanhall3
Youtube:
@ryanhall3