ASICS FrontRunner Amber Schlebusch is a young triathlete with the world at her feet, we caught up with her ahead of a racing trip to the Indian Ocean Island of Mauritius.

Last year you won gold at the Youth Olympic Games, although still a junior you have raced various international races in the elite category already this year, correct?
Yes, in October last year I raced the Youth Olympic Games. Although I still have two years left in the junior category I have had the privilege to gain experience racing many elite races. Of course it's daunting at times but I believe that it's good preparation for the future. This year specifically, I have raced the Cape Town World Cup where I improved my position from the previous year by coming 28th out of 60 elite ladies. I have also raced in the WTS elite relays with the best South African triathletes that our country has. Alongside with Gillian Saunders, Wian Sullwald and Henri Schoeman, we managed to put in a great effort in Abu Dhabi earlier this year. In July I will be racing the Tiszjavarous, Hungary Elite World Cup which will be preparations for World Champs (where I will be racing junior).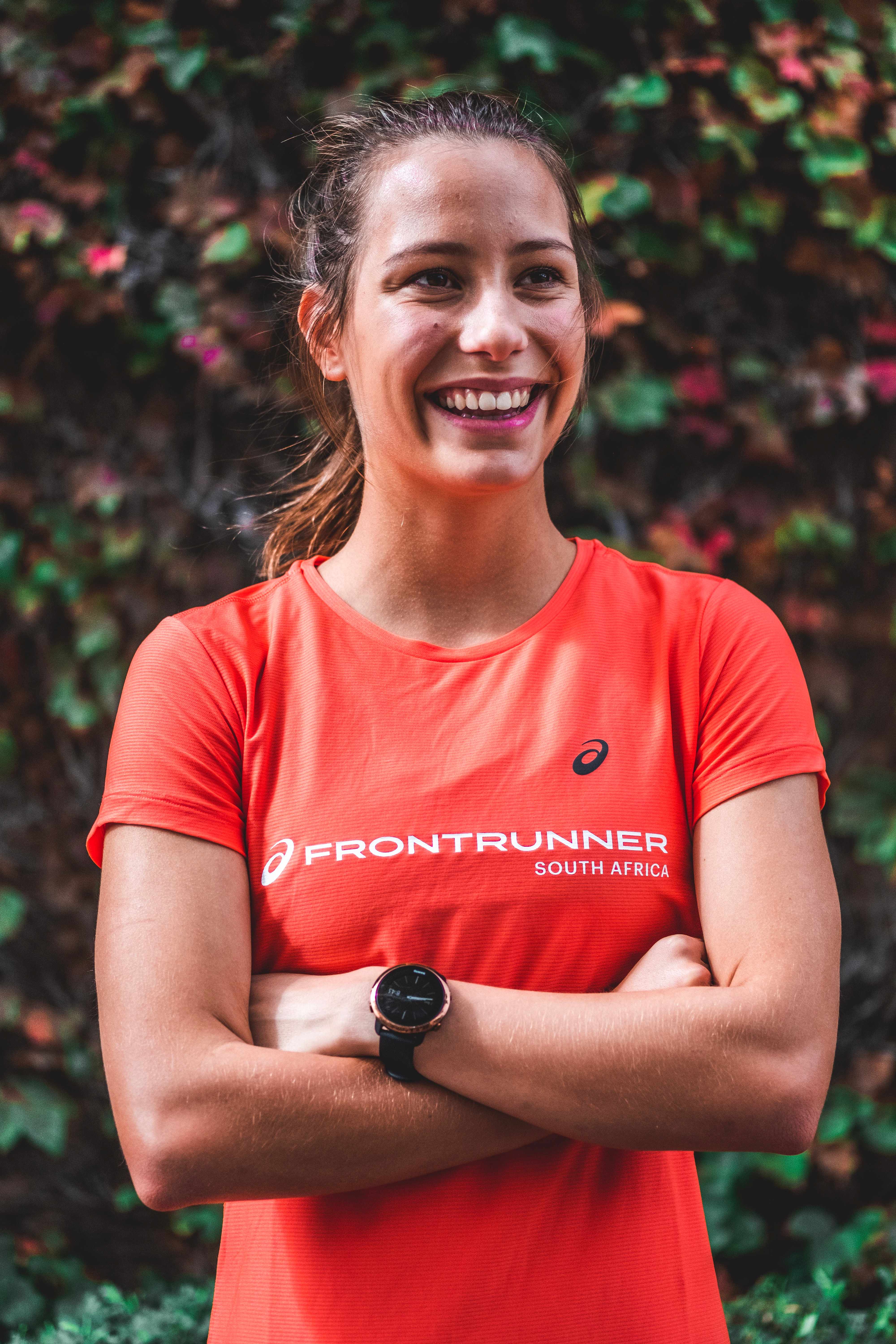 Tell us a bit more about the race in Mauritius?
I will be taking part in the Junior African Championships (I have to race Junior at this event as it is an agreement made with Triathlon South Africa at the beginning of this year). It is a sprint distance (750m swim, 20km bike & 5km run) with athletes under the age of 19. This main event is taking place on Saturday.
Following on from this, there is a relay on the Sunday where I will be lucky enough to race for team South Africa alongside Jamie Riddle, Dylan Nortje and Simone Ackerman. This relay is a much shorter distance and from a spectators point of view, a very exciting event !
How has your build up (and training) been?
My preparations for this event have not been what I had hoped for. Trying to race as a professional athlete while in my last year of school is proving to be tricky. School assessments and tests have been taking up a few training sessions, but luckily I have a strong support system and coach who has helped guide me through the high pressure times. Considering how demanding my schedule has been, I can truly say that I've put in as much effort as I possibly could, and that's all I ask of myself. Now all I need to do is focus on the things I can control, stay positive and trust in the training that I have done.
What are you expecting in terms of conditions and the rest of the field?
I have never raced in Mauritius before. I have been lucky enough to go on a holiday a few years ago, but I can barely remember what the island looks like. All I know is that I'm literally racing in paradise! I have seen the course on a map, but of course this doesn't always show the type of terrain or the difficulty level of the course. We start with a sea swim (apparently the water is quite flat) and then we do four loops on the bike with a total of 20km's altogether. We then do a 5km run, consisting of two loops. We do a course familiarisation the day before the event and I will be able to view the course properly, then.
Besides the South Africans that I compete against quite often, there will be a few athletes from Zimbabwe, Tunisia, Egypt and even France! It is a much bigger field than last year, which will only add more excitement to the race.
What are you goals for the race?
My goal for this event is to secure my title from the previous year as Junior African Champ. I also have to look at my current form and make realistic goals in terms of my splits (swim, bike and run times). There is no such thing as a bad race, because you will always walk away with something. Whether it be knowledge or a medal, I consider myself lucky to even be on the start line. That is an achievement on its own.
And, for the rest of the year?
For the rest of the year, my main goal will be to pass Matric! Once that's done I look forward to taking the next year as a gap year where I will get the opportunity to invest my everyday life into the sport I love. Obviously I want to keep the racing going this year and I find that setting 'goal races' will be the motivation I need. On the 1st of September is World Champs in Switzerland. I will be attending a US training camp in the July holidays to help prep me for Worlds. This race is my main race for the year and I want to make myself proud.
What is your current, go-to shoe for races?
For road races I usually take part in the 10km where I prefer to wear the DS Racer. However, in a triathlon, where we only run 5kms, I prefer to wear the ASICS GEL-TARTHERZEAL 6.  And a bonus with the Tartherzeal is the lumo yellow colour, my family supporting can spot me from a mile away!