Lightweight, Durable , No frills , Great value buy!
Shoe name: ASICS DYNABLAST
Terrain: Road Running
Shoe type: Natural 
Heel drop/offset: 12mm heel drop
Lightweight, midsole foam with highly responsive cushioning and bounce for an efficient ride.
Weight: 214g
BLACK AND HOT PINK, ALLOWS FOR A EASY STAY CLEAN SHOE OPTION. THIS SHOE IS DEFINITELY FOR EVERY WOMAN! THE COLOUR ALSO MAKES ME FEEL SEXY AND STRONG!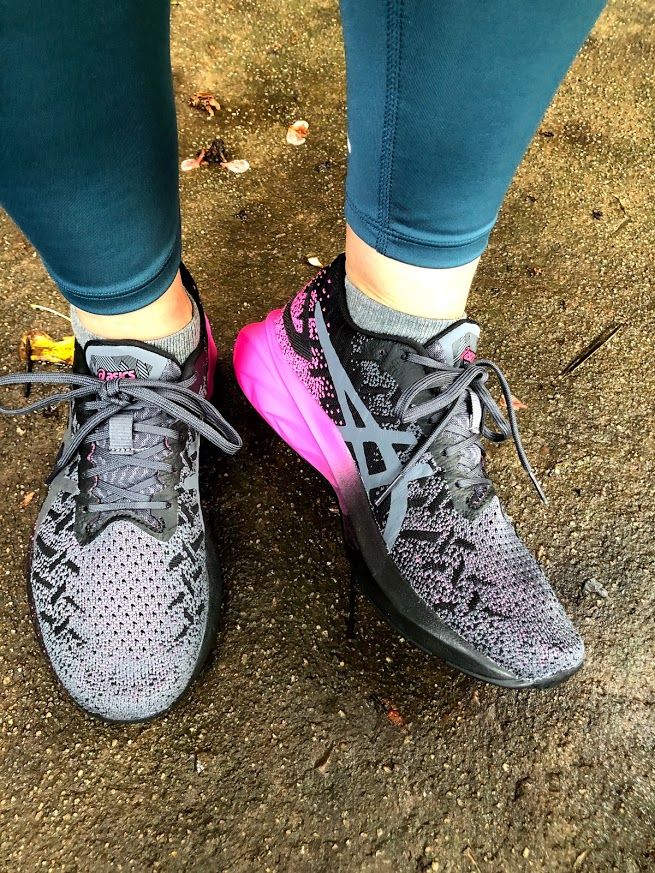 The ASICS Dynablast is a beautiful sleek modern design with the traditional no-frills features of a Running shoe. It is lightweight and made for neutral runners of any level and is perfect for distances from 10km up. It has a one piece flytefoam sole that provides just the right amount of cushioning for the run, not too soft and not to hard. Perfect for my double stroller runs where I need enough support from my shoes without weighing me down.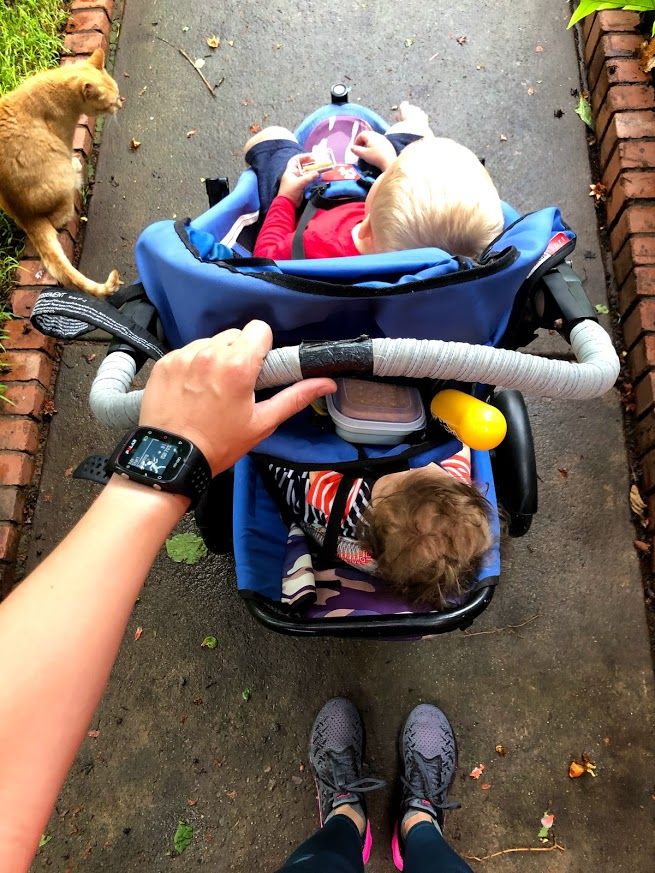 This shoe replaces the previously lover ASICS Dynaflytes and does so wonderfully with its spring-like responsiveness in the sole. I really love running with this shoe and I have it in two colours. At first I was sad that it replaced the Dynaflytes but I find it a worthy replacement.
Blush-Soft Pink, Mother of pearl Detail, feminine and beautiful!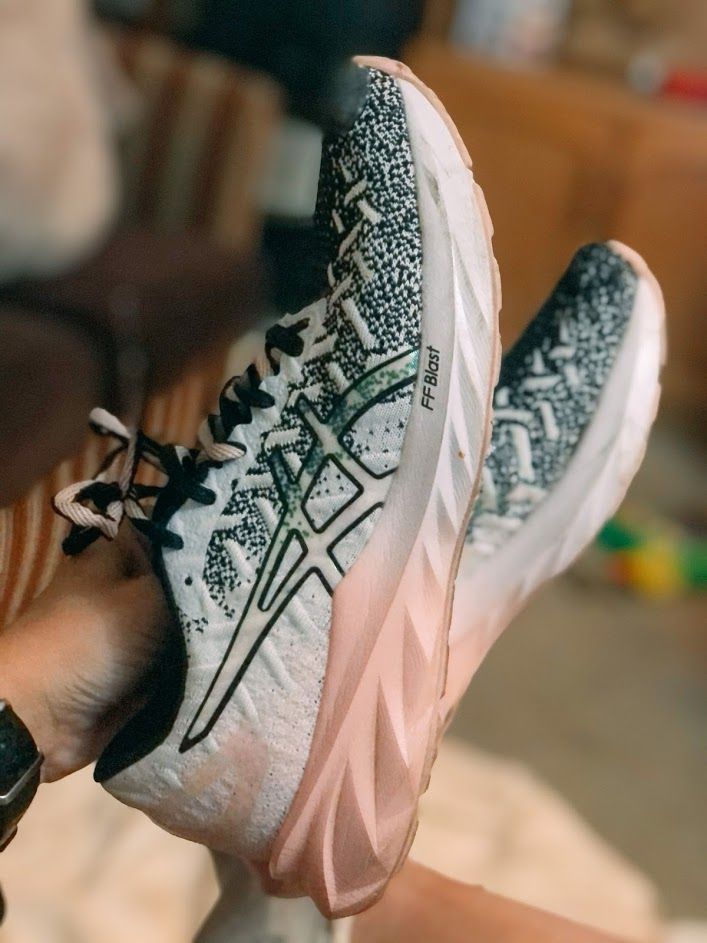 The Upper is nice and breathable and sits snug. It has a slightly more roomy toe-box for me, but that work for me just perfectly. The shoe's no frills , straight forward design allows the runner to do the necessary work from heel to toe strike. It' durable which makes it perfect for everyday runs. I even enjoyed this shoe as my everyday trainer in the gym and during strength training. The flat base made it perfect and safe for any movements, with the needed support.
The ladies shoe comes in two colours , I love the white and Pink, Mother of pearl design, makes me feel feminine and matches most of my daytime running outfits, Also perfect for looking pretty and popping into the store for groceries! The second colour is black and hot pink, it's equally as beautiful and allows for a easy stay clean shoe option. The colour also makes me feel sexy and strong! This shoe is definitely for every woman!
This is a great shoe for any Level of runner runner looking for something light and responsive, it won't break the bank and it will give you a great ride with allot of kilometres in my opinion!
For more reviews, Subscribe to my YouTube channel!

Happy Running!

Jani

xx
written by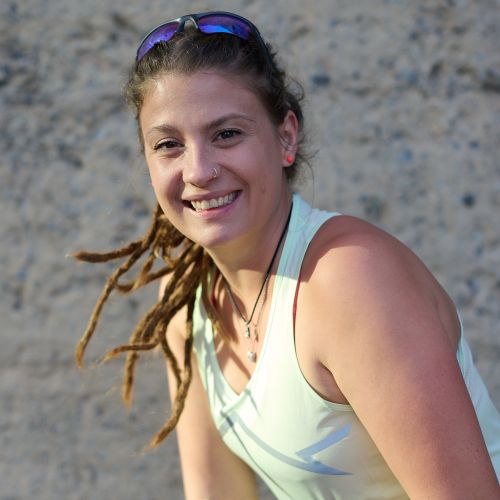 Jani du Toit
Mother, Blogger and Pattern maker from Pretoria

Age group: 30
Club: ASICS FrontRunner

My Disciplines