ASICS FrontRunner, Caroline Pule finds her fit at the Cell C Day of Races, finishing her 5 km race within 00:24:08 min under "Pretty Fast" wave, improving her time by 2 minutes (min) and 26 seconds (s) from last year's race.
The Cell C Day of Races is about finding your fit by choosing your wave, a start time for your 5km loop through the city (dayofraces.com) and is held annually in April month at the Green Point, A-Track in Cape Town. The race consists of 5 waves, the "pretty fast", the one I entered, soul mates, elites, young fast and free and the last wave being anything goes. The "pretty fast" wave is about getting the girls together to celebrate life, health and fitness by doing a quick 5km loop through the city and sharing their experience with the world.

I participated in the race for the second time this year, my first time was last year, 2016 and participating in "anything goes" wave. Last year, I completed the 5km run with a good time of 00:26:34 minutes, position 6 in females category and in overall position 93. This year I decided to challenge myself and go for a different wave, "pretty fast" wave" to see how fast I could be.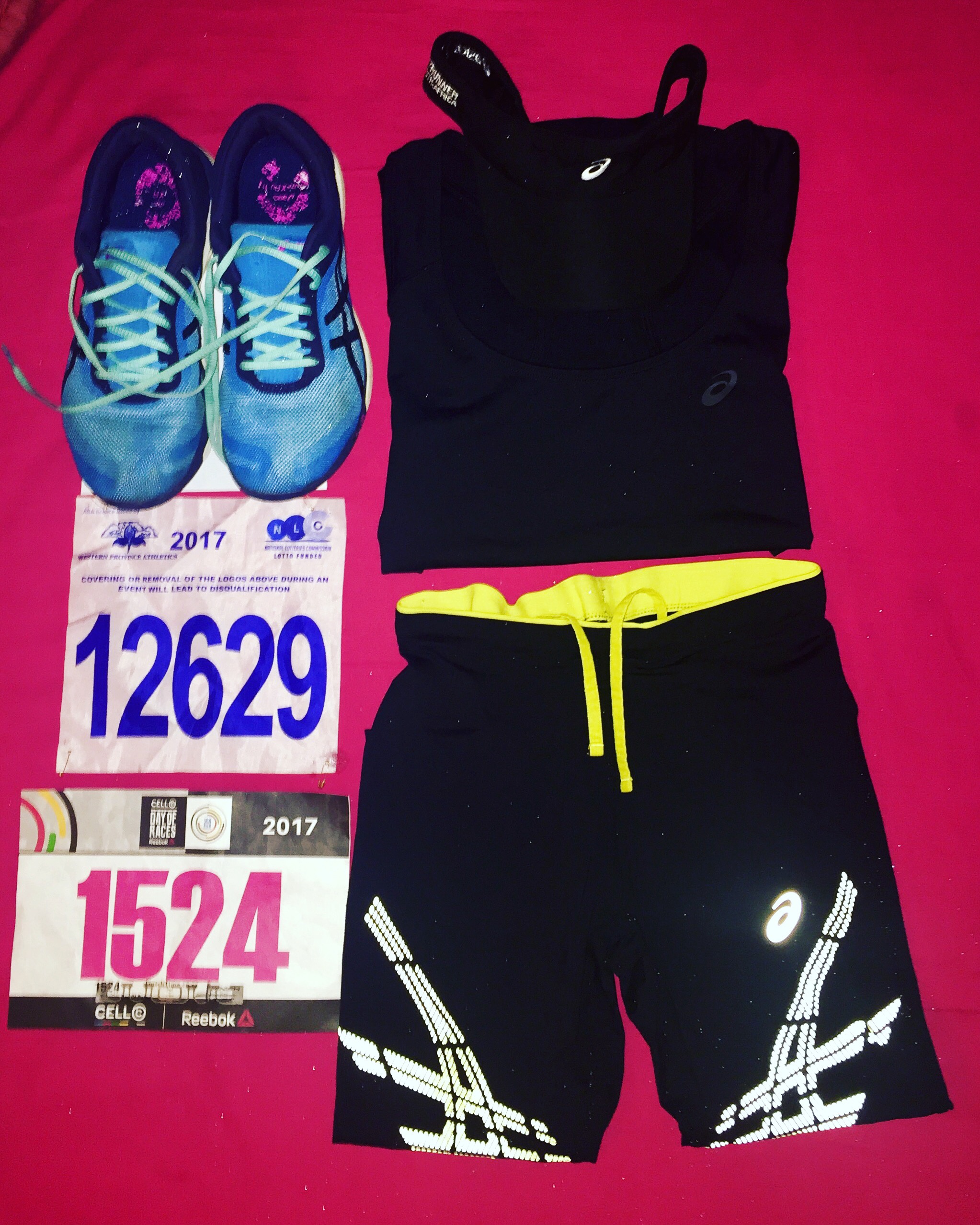 "The night before the race, getting my ASICS running apparel ready!!"


The race event was well planned and organized. From the first day of numbers collection and registration to the final race day, all was on point. The marshals were friendly, supportive and there was enough parking for all runners. Before the start of the race we had about 5 -10 min aerobics warm up and started running by 8:00 am around the beautiful mother city, Green Point and finishing at Green Point athletics stadium. Even though the race was flat and fast, I had to take it easy as I was still recovering from flu.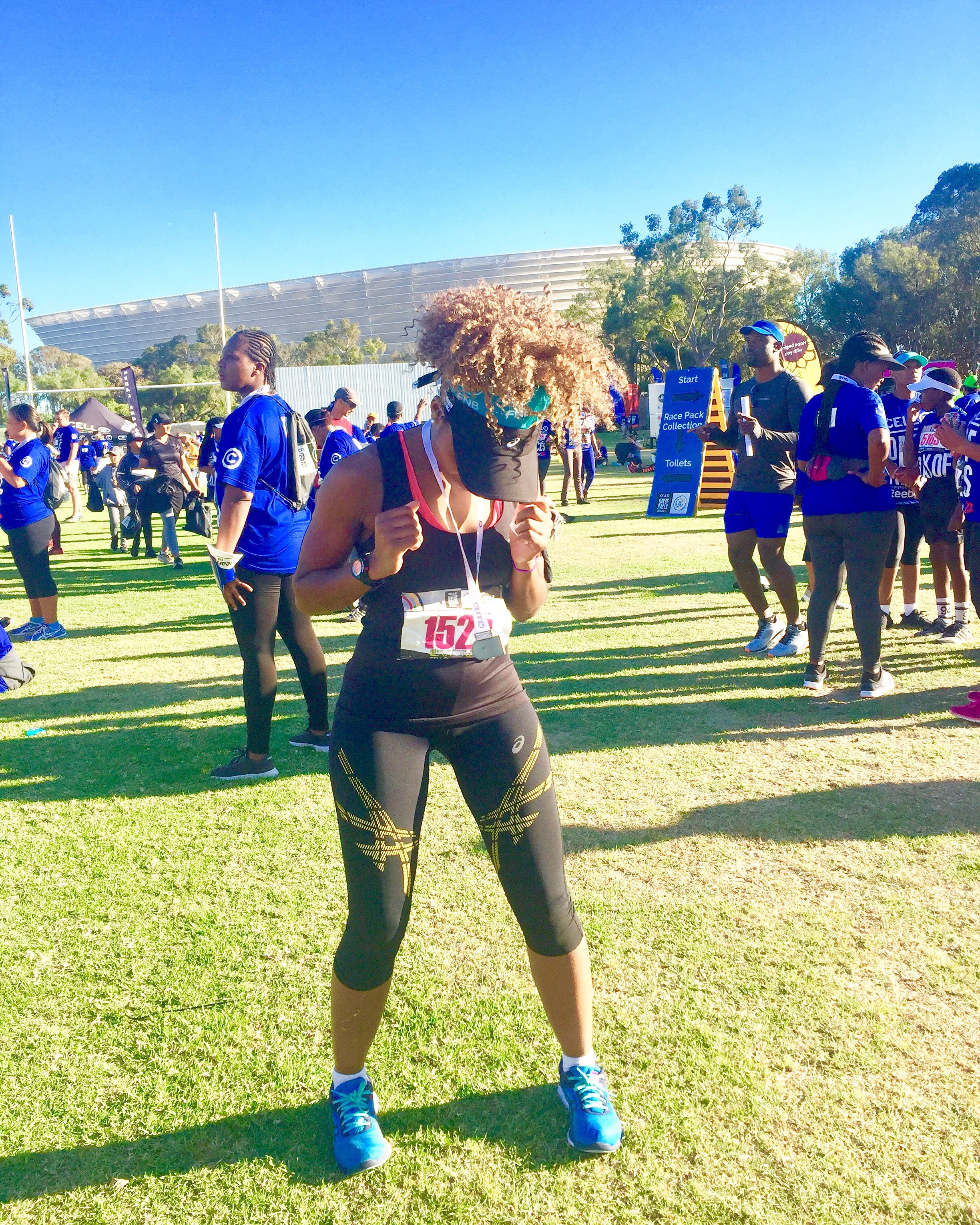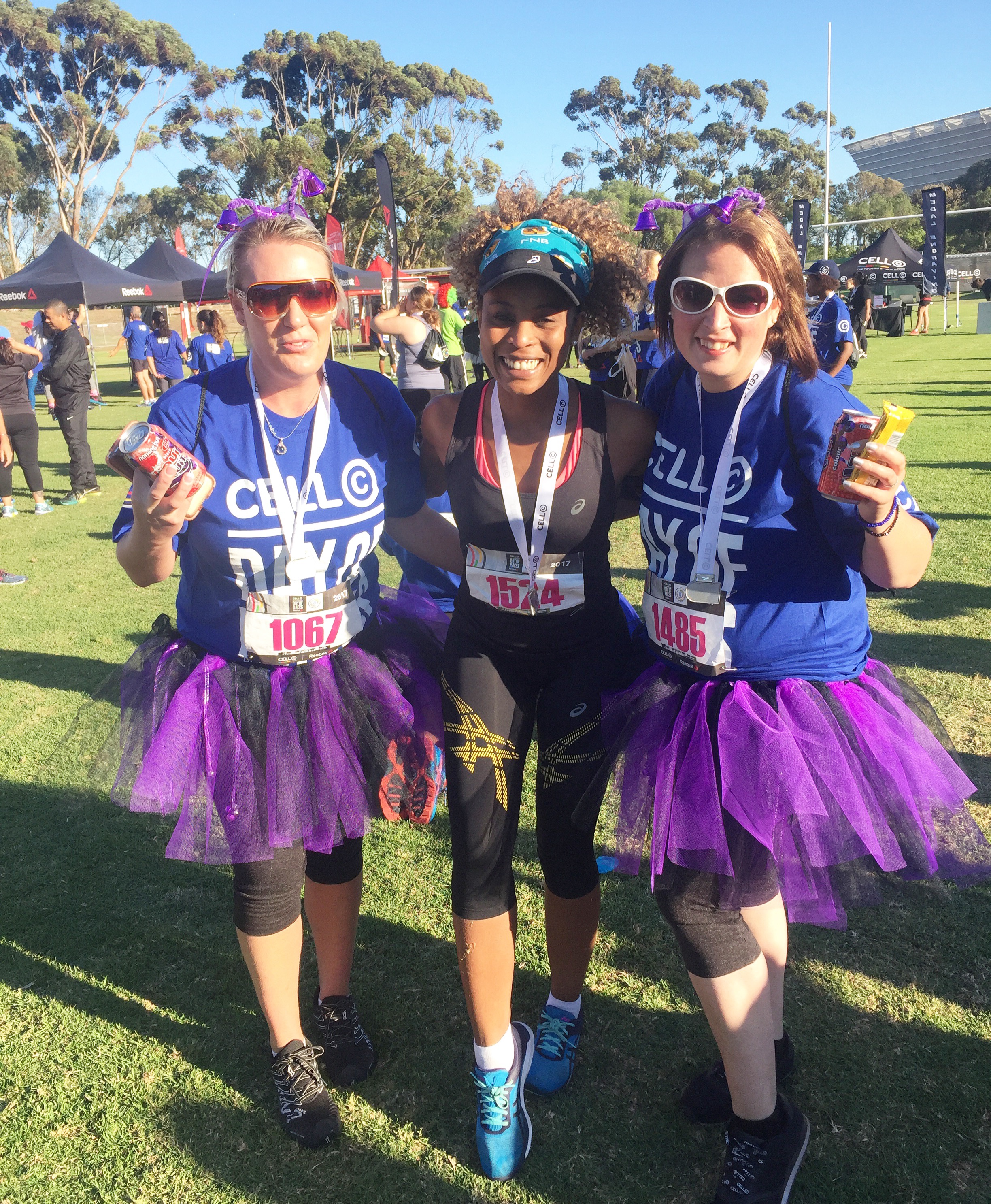 "5km race done and dusted in 00:24:33 min!! victorious moment with these "pretty fast" women!!"


Well regardless of taking it easy, I was pretty impressed with my time, finishing the 5km race in 00:24:08 min, better than last year's time which was 00:26:34 min and again being in a different wave!! Also made it to the top 15. "Smiling" I was so happy to a point that I agreed to do an interview with the Cell C day of races media people. They did a short interview with me about how I found the race and finishing with a good time. This was shared within the social media platforms. In a nutshell, thanks to ASICS SA for the best running shoes that helped me get to the finish line, I really enjoyed the race and I'm highly motivated to focus on doing much better next year.
My next year's (2018) goals, I'm aiming to finish the race within 00:21:00 and to participate in both waves "anything goes" and "pretty fast". To all interested runners, this type of a race is good if you are looking into improving your time and pace, also for training, so is worth including in your bucket list of to do races for next year :).

Keep running and stay motivated!!

Caroline Pule

written by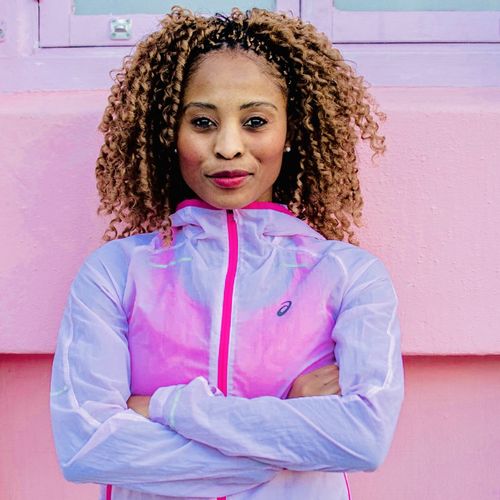 Dr Caroline Pule
Medical Scientist (PhD), Philanthropist, Fitness Inspiration and Motivational Speaker from Cape Town, Western Cape Province


Club: ASICS Running Club

My Disciplines