Women's ASICS GEL-NIMBUS® 24 LITE-SHOW™ is for neutral and under pronating long-distance runners wanting to clock that mileage. The best-improved version of Gel-Nimbus is lighter than the previous version and creates a softer landing in every step. This is inspired by the upper's soft engineered mesh and flexible midfoot panel, which makes these shoes more comfortable during long runs.
Shoe Name: ASICS GEL-NIMBUS® 24 LITE-SHOW™ (Lite Show/Mint)
Terrain: Women's Road running shoes
Shoe type: Underpronation and Neutral
Other features: ASICS LITE™ rubber is lighter, stronger, and more sustainable than standard outsole rubbers. Rearfoot and Forefoot GEL® Technology Cushioning System which attenuates shock during impact and toe-off phases and allows movement in multiple planes as the foot transitions through the gait cycle. Trusstic System® technology reduces the weight of the sole unit while retaining the structural integrity of the shoe. 3D SPACE CONSTRUCTION™ improves compression and cushioning at foot strike and reduces pronation.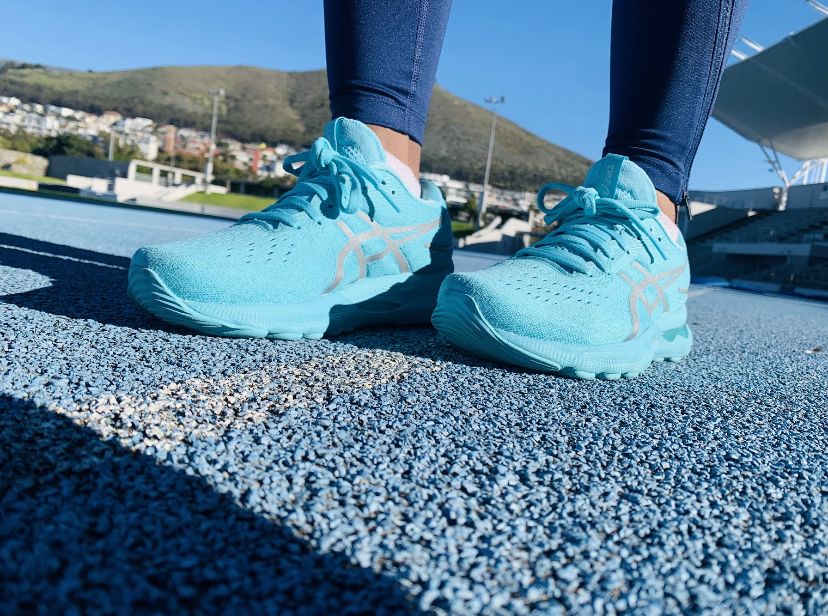 TESTING OF THE ASICS GEL-NIMBUS® 24 LITE-SHOW™
To test this high-performance road running shoe, I did a 10km tempo training run on a track and field at the Green Point athletics stadium. Ironically, even though on this day, I wasn't feeling very well and was not at my highest performance zone; thanks to training with these best lightweight shoes (inspired by the FF BLAST PLUS™ cushioning which provides a softer feeling underfoot and creates a softer landing and a more responsive toe-off), I still enjoyed the run and moderately pushed myself throughout the run. I ran multiple rounds around the track at a tempo pace (4:53/km) until I reached 10km which was finished in 00:48:49s. The shoes felt good, comfortable, and not too tight and I could feel the impact protection the shoes offer, which is inspired by the AHAR™ outsole rubber technology improving durability and the FLYTEFOAM™ cushioning providing lightweight impact absorption. Additionally, by moving seamlessly with my foot, they helped my stride feel smoother with every step.
Besides the production run, I had testing the shoes, and as part of trying them out, I noticed some other impressive features I loved most about the shoes. To be specific, the shoe color and LITE-SHOW™ technology, so nice! A design that features reflective details that are strategically positioned to improve visibility when running in low-light settings. Additionally, I was also amazed to learn that the shoe upper is made up of recycled materials to reduce waste and carbon emissions, so inspiring. In nutshell, I do recommend ASICS GEL-NIMBUS® 24 LITE-SHOW™, especially for long-distance running (15km, 21km, 42km, and Ultras) even though you could still get away with doing your 5km-10km with them and I do appreciate the beautiful reflective details on the outside of the shoe that ensures one looks stylish and confident.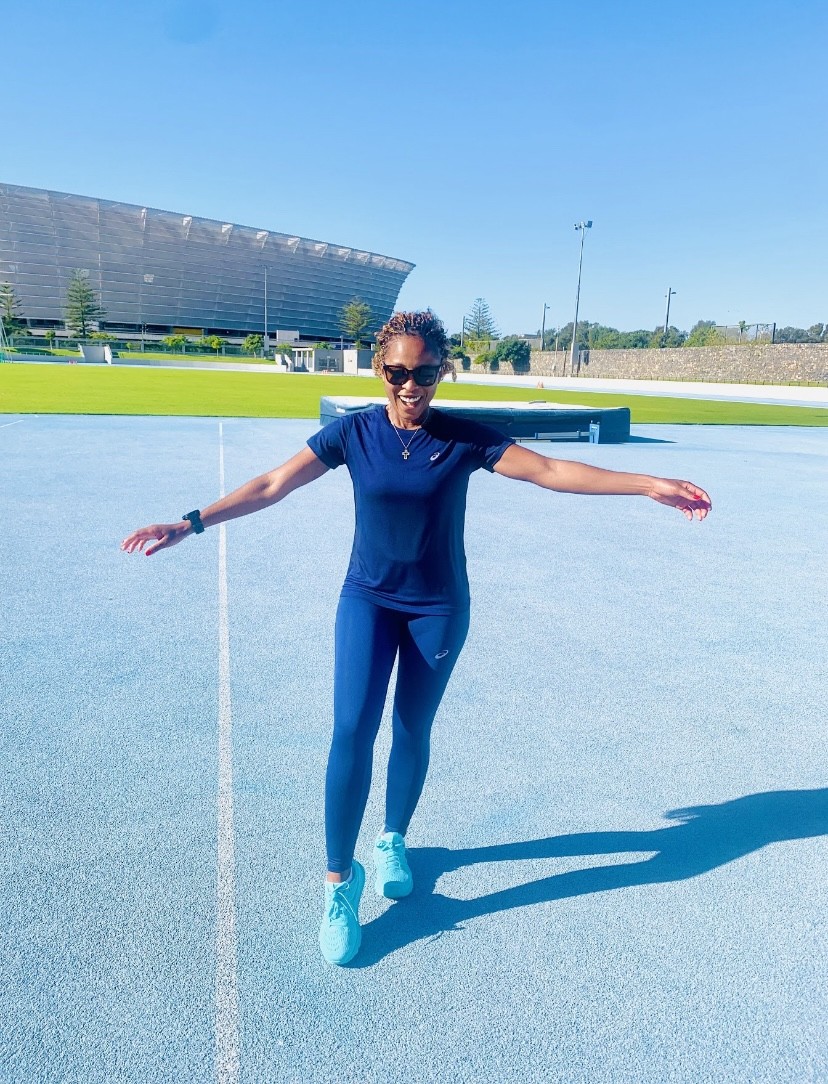 If you are looking for neutral or underpronation running shoes that are not too heavy yet with the best cushioning support, helping you run comfortably and at your best, for that upcoming full marathon race; then you must get yourself some ASICS GEL-NIMBUS® 24 LITE-SHOW™ trainers or try them out and who knows... They might be your "IT!" running shoes :).
Happy Running and be on the lookout for my next shoe review!
written by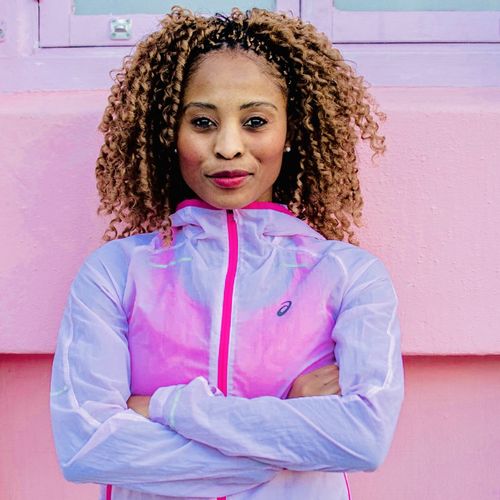 Dr Caroline Pule
Medical Scientist (PhD), Philanthropist, Fitness Inspiration and Motivational Speaker from Cape Town, Western Cape Province


Club: ASICS Running Club

My Disciplines