ASICS South Africa organised an amazing 1.5 day conference in Cape Town for the Frontrunners where we all got to meet and enjoy some time together.
I joined the Frontrunner team in the midst of the COVID pandemic and had never really gotten an opportunity to meet most of the team face-to-face. The conference was a perfect time to do this. I met amazing people, had remarkable conversations and shared life changing experiences and memories.
Day one, everyone arrived at different times and explored the city. Once everybody was in one space, we had a "meet and greet", shared smiles, laughs and conversations. We then headed out for a run along sea point and for a girl who lives in Johannesburg and never sees the ocean, the view was breath taking. Watching the beauty of the sunset and running with like minded people - what more could and a person ask for, I felt an abundance of blessings. A team dinner followed thereafter filled with tons of conversations and laughter. Day one was indeed a great kick start to the conference, it was nice getting to know everyone outside of social media, it was also great exploring Cape Town in our running shoes.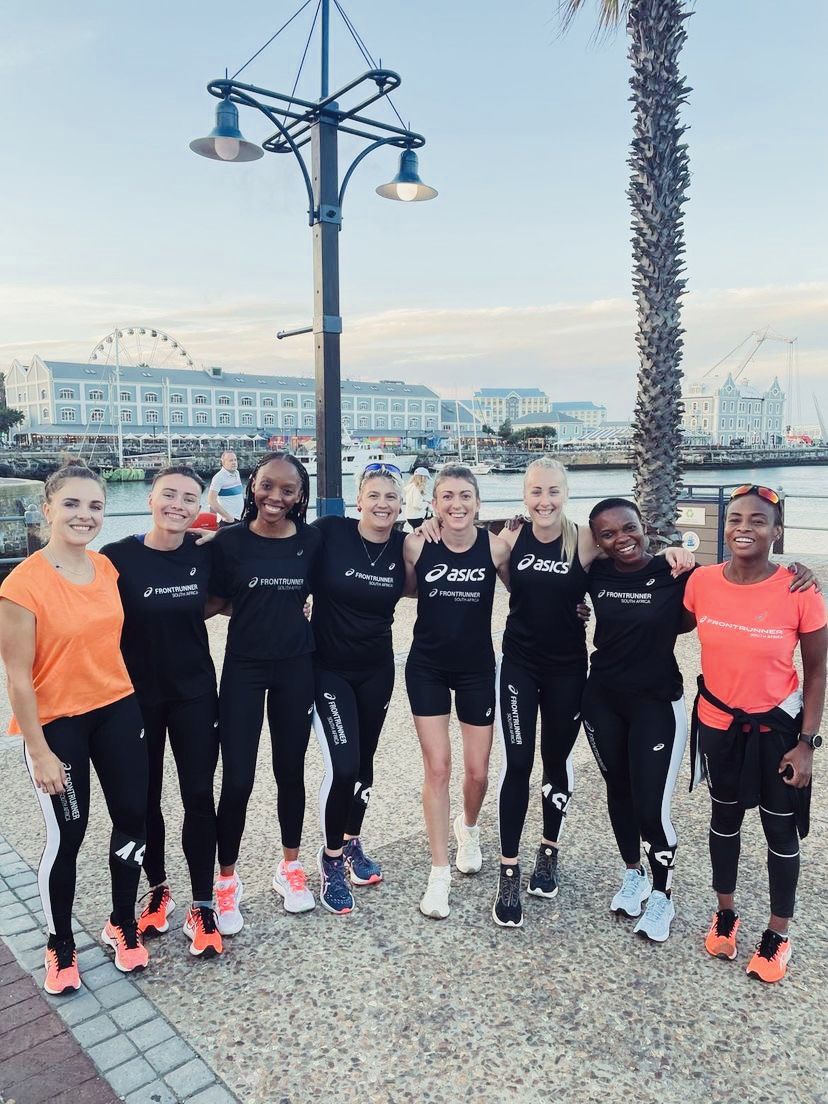 Day two was the actual conference day, but before that, we had to, of course, go out for an early morning run. Cape Town is well known for it beautiful trails, so I had to join in on a trail run around Lions Head which was filled with, once again, breath taking views of Table Mountain and the city. We also managed to catch the sunrise which was beautiful. Thereafter we headed out to Sea Point for the team photoshoot which was followed by breakfast. The conference began immediately after breakfast with talks from Luke and Dave about ASICS, its origin, the ASICS ZA team and the expectations from the Frontrunners. We had lunch (which was amazing of course) which was followed by valuable nutrition and exercise information from Mariella Sawye (registered dietician) and Brendon Lombard (Coach)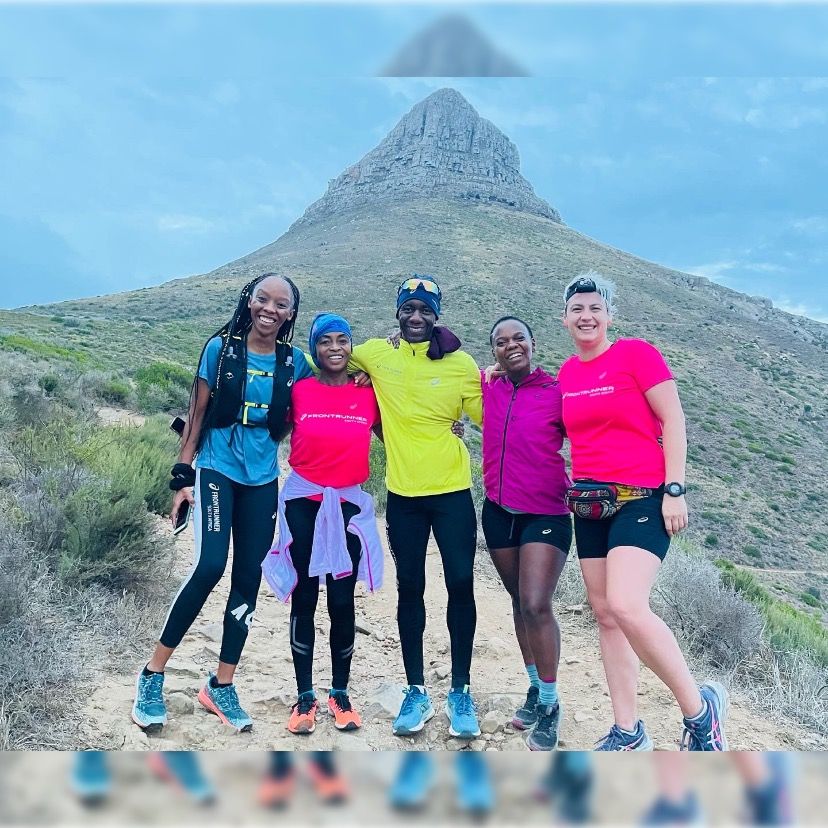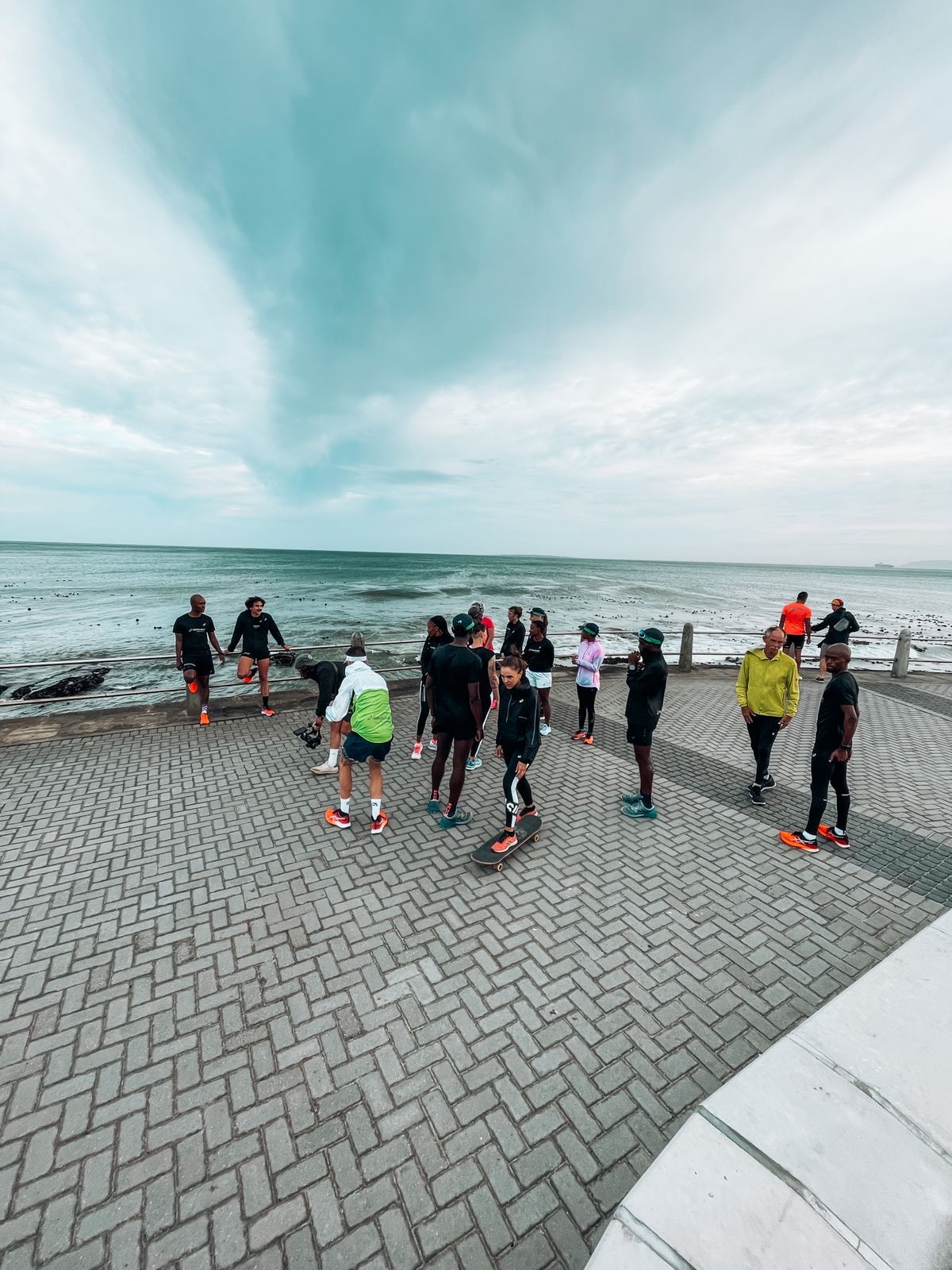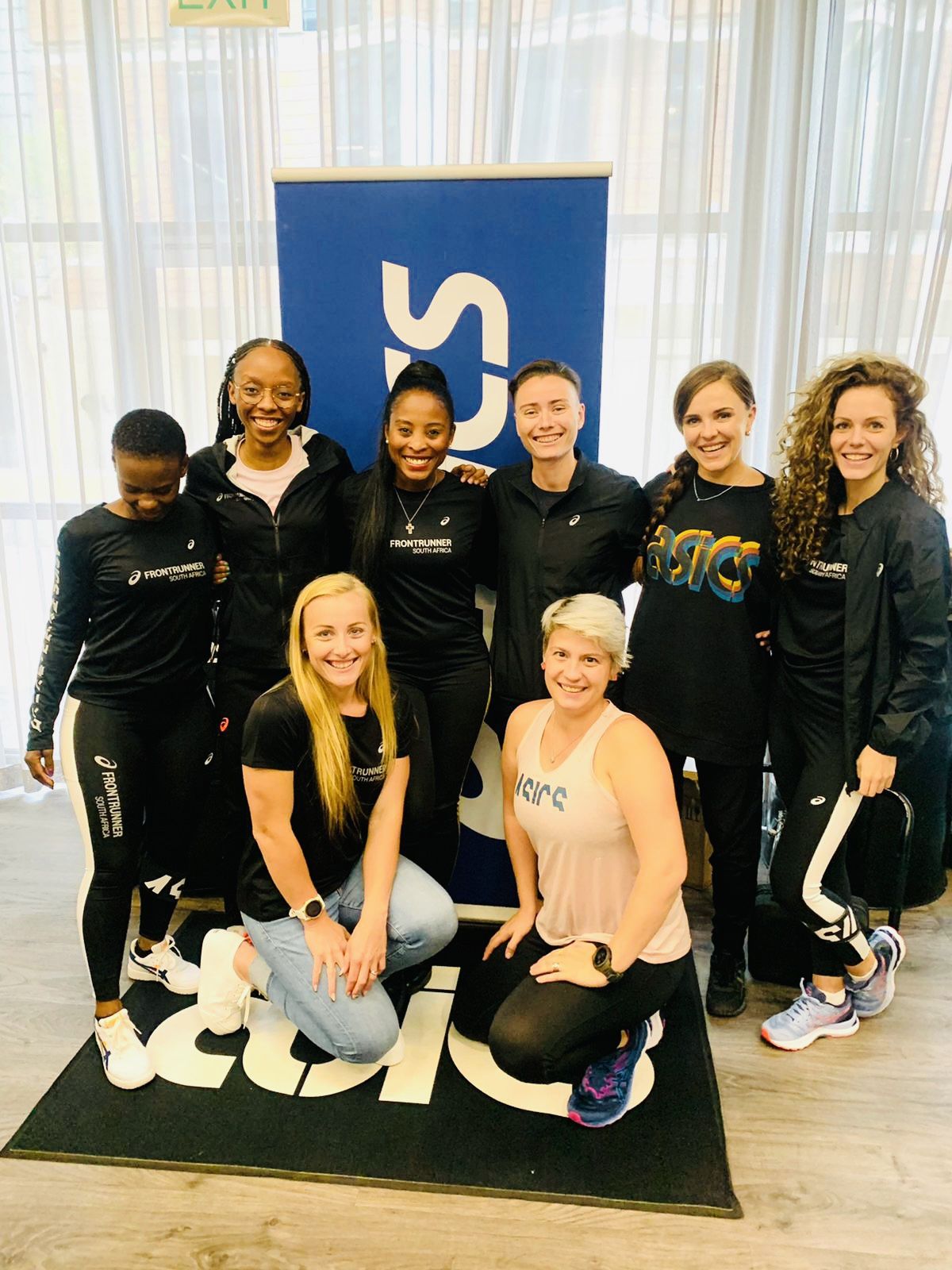 As I sit here and reflect back on the conference, I am grateful; grateful for being part of such an amazing team that accommodates all athletes, that acknowledges the importance maintaining a healthy mental well-being through movement, and for getting and opportunity share my love for movement and mental health through this brand. Being an ASICS Frontrunner fits perfectly into my running journey and I could not have asked for a better blessing.
A huge thank you to ASICS and the team for such an amazing conference. I am so excited for the BIG things that are happening in and for this team.
written by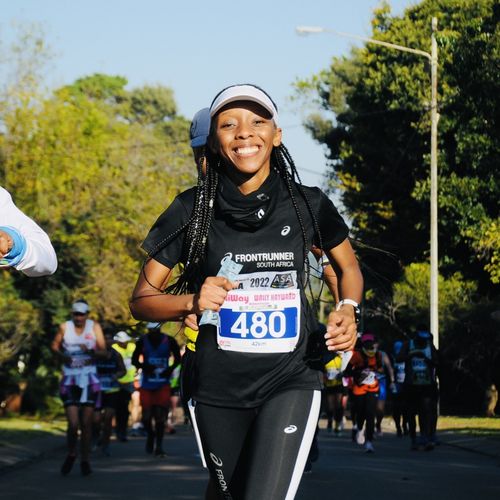 Mbalenhle Gumbi
Educational Psychologist from Johannesburg

Age group: 29
Club: Adventist Athletics Club

My Disciplines