What a perfect morning out on the road with some elite athletes and beautiful ladies all across Gauteng. This race just never seems to dissapoint.
The ladies Spar event took place this past weekend on the 6th of August. 
My morning started rough as something that never happens to me did happen... I dreamt that I overslept. I could not sleep from all of the excitement I woke up at 2am, 3am and then 4:30am having an hour left before I need to wake up I taught that I would just snooze a while longer. Worst idea ever. With big shock a looked at my watch and it was 6am the time I actually wanted to arrive at the venue.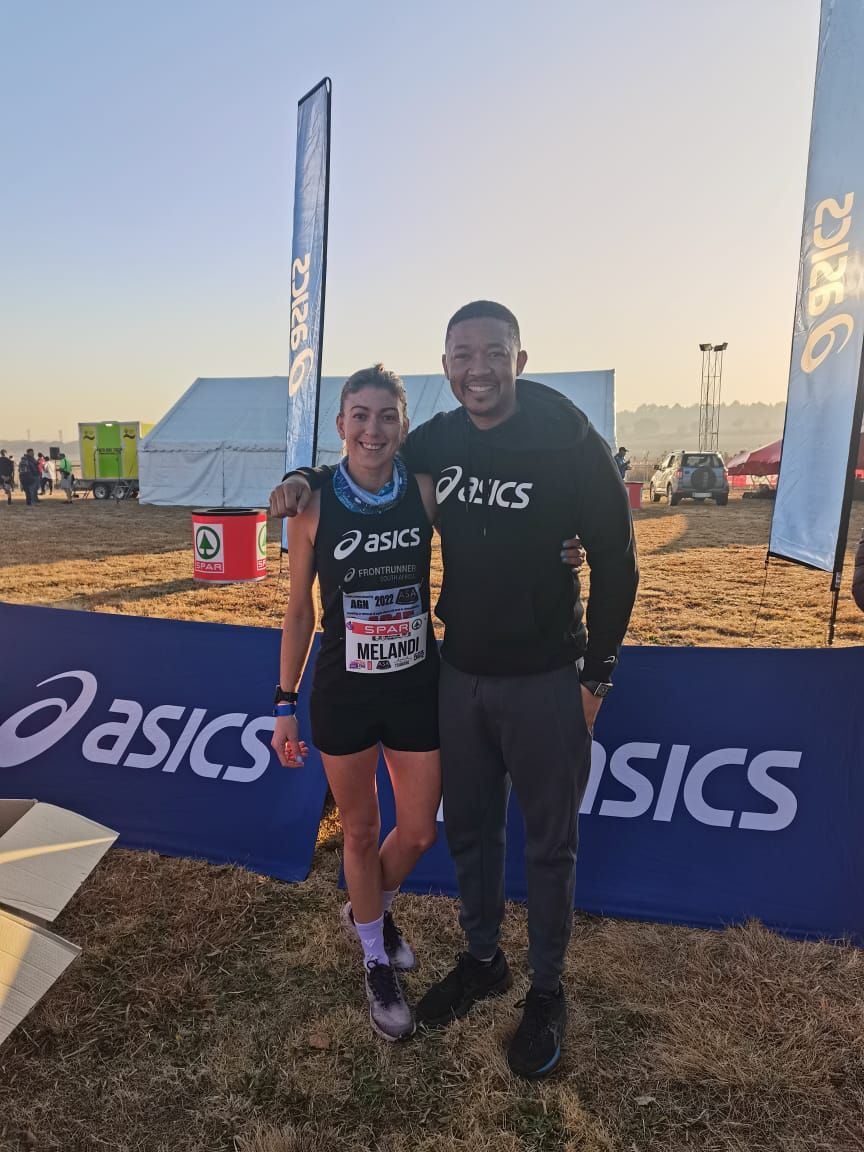 My fiance and I jumped out of bed and got dressed so quickly we where in the car at 6:15 am on our way to the event. Lucky for me the race only starts at 8am but I am the kind of person that likes being early so that I can settle in check everything out and get ready for my warmup. This Saturday morning was not the case. It was a rushed stressful morning of absolute no routine. I did not even get the time to drink my morning coffee and that already is a recipe for disaster. 
Atleast we arrived at the venue in time and I was able to get my number and start warming up. Still half asleep and very disoriented I managed to recognize a familiar face of one of my running friends. I started warming up with her.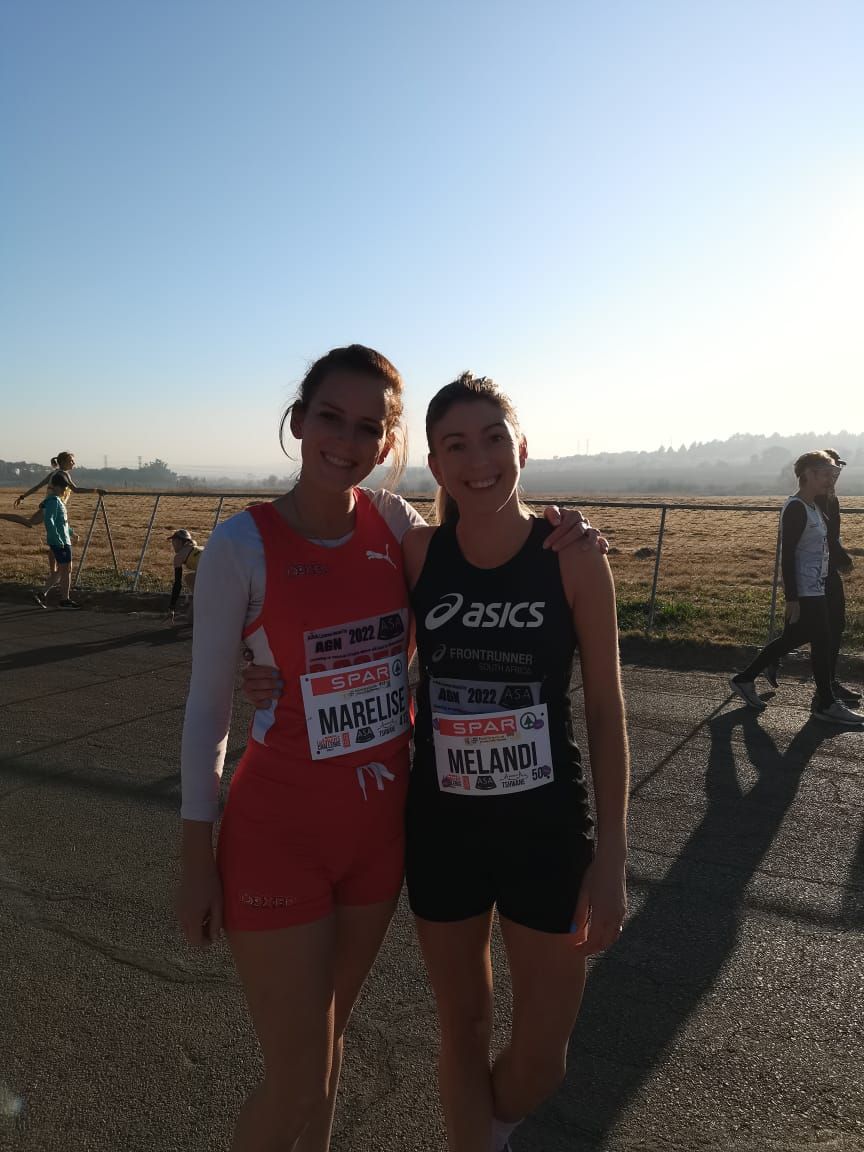 The start of the race is always my favriote part. All the people bundled up full of excitement and ready to go. As per usual the National anthem was played and straight after that the countdown to the start. 
And we are off. Adrenaline pumping, big smiles and a happy heart to be out on the road running this beautiful race. The Elites athletes did not waste any time and broke away from the group instantly. I always admire how fast they are able to run and dream of running that kind of pace. I always wonder if the feel comfortable or are they also dying inside!
The route was tough but better than last years 3 laps. I was dissapointed in my performance as I had a goal in mind and missed it by far due to my runners tummy that always seem to get in the way...nevertheless I still enjoyed every moment being able to run and Apreciate the fact that my body is able to move. 
Asics is one of the sponsors for this beautiful race and I got the opportunity to meet Alan from head office Gauteng for the first time. What a humble person and made me feel comfortable straight away.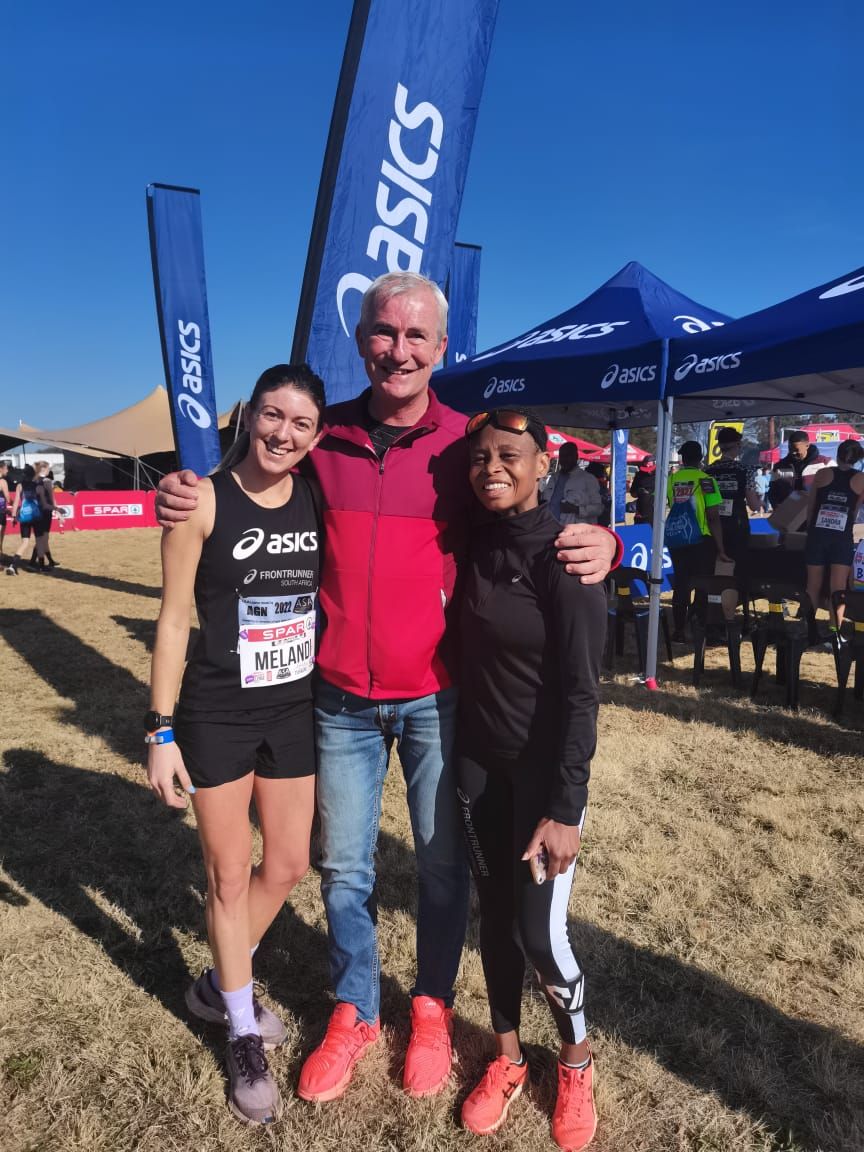 Some of my fellow Asics team mates also joined in on the race and as usual it was so nice seeing them again.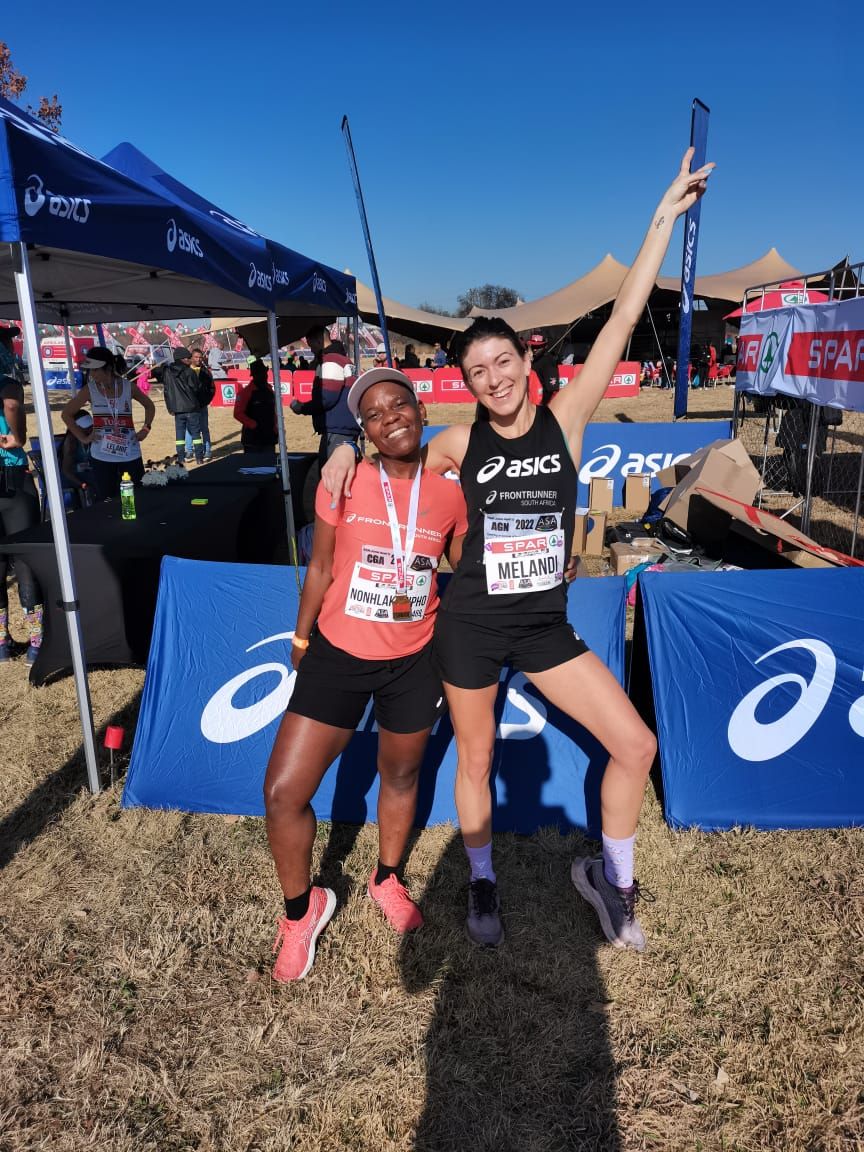 My favriote part about road running is just how it brings people together. You meet new people all the time and make so many friends along the way. The fact that you are participating is such a huge achievement already your pace and time does not even matter. 
My running partner and very good friend made me so proud as she improved her 10km time 2 min. Her hard work has definitely payed off.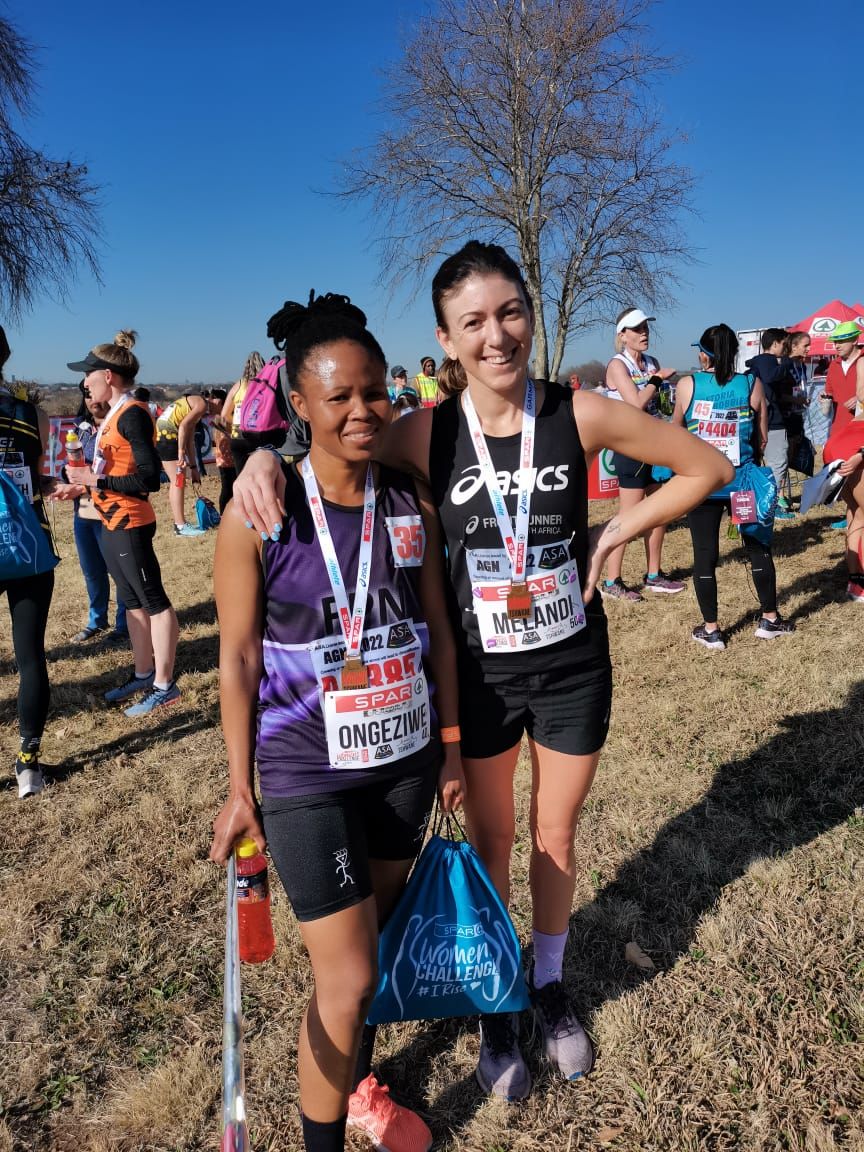 Overall it was a sucsesfull day out with like minded people. I got to ofically meet my role model and got some running advice from her.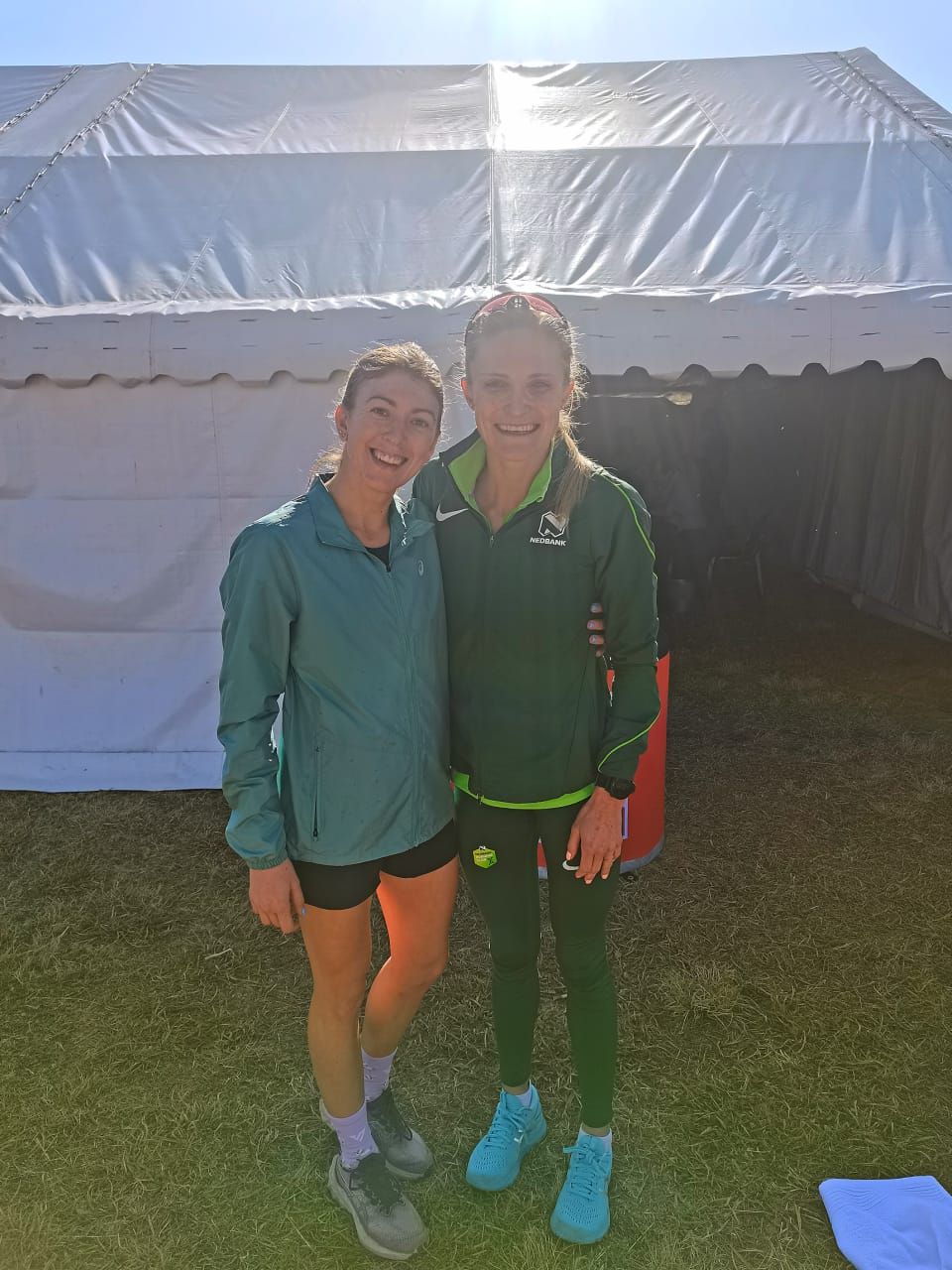 There

There is not a day that goes by that I am not greatfull for beign able to run and do something I absolutely love. 
In the end it is all for the love of running.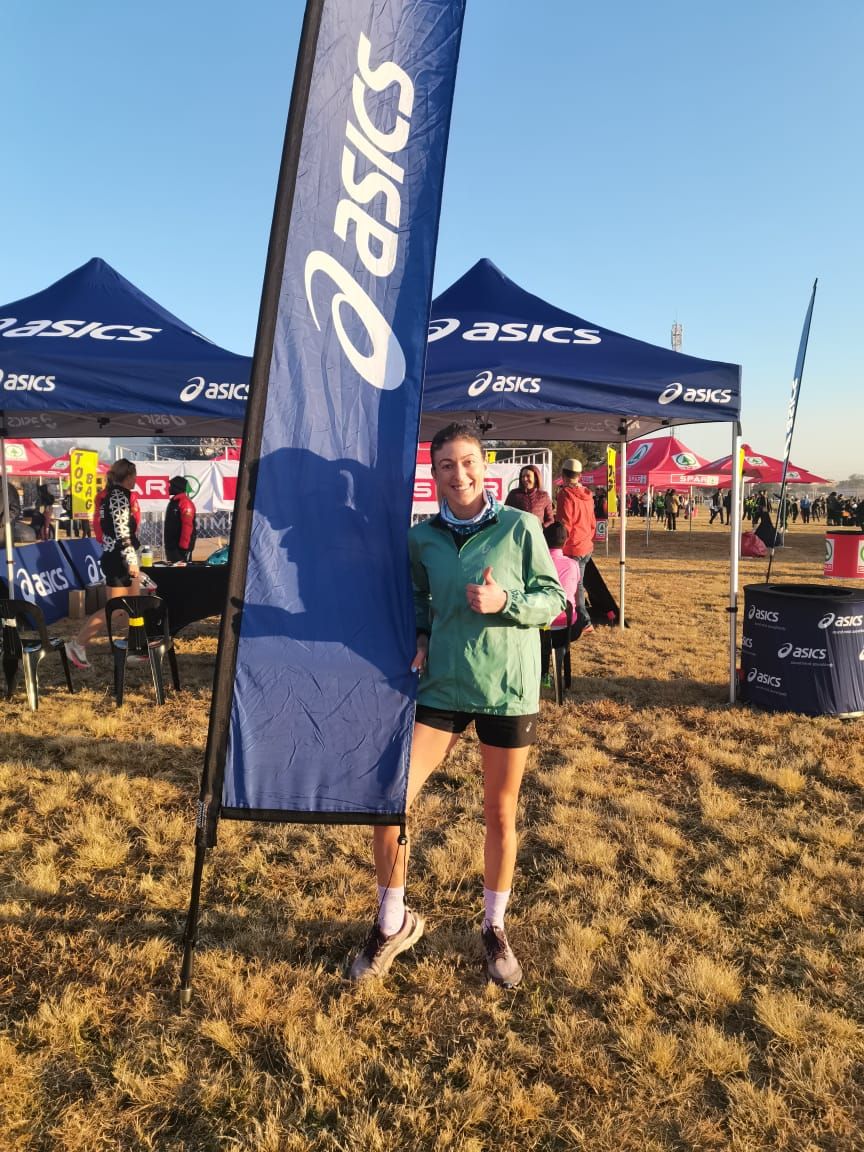 written by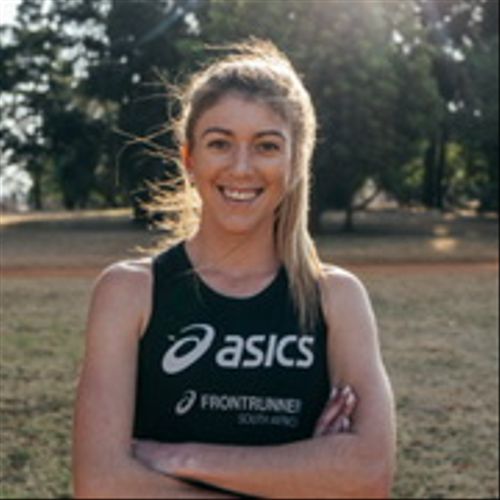 Melandi Venter
Sports conditioning coach,Junior Long distance running coach,Lo Practical teacher ,Freelancer from Pretoria

Age group: Senior Woman
Club: Nedbank Running Club Gauteng North
Coach: Mike Obery
My Disciplines