The zealous feeling of accomplishing my goal of getting my back-2-back (B2B) medal as I quote the words I echoed after crossing the finish line "Yasss, by God's grace, I finished Comrades 90km Marathon down run 10:17:41s and improved PB by 1h14min! From 2019 11:31min, Vic Clapham Medal to Bronze Medal 2022, It indeed happened!"
COMRADES MARATHON 2022 EXPO AND RACE NUMBER COLLECTION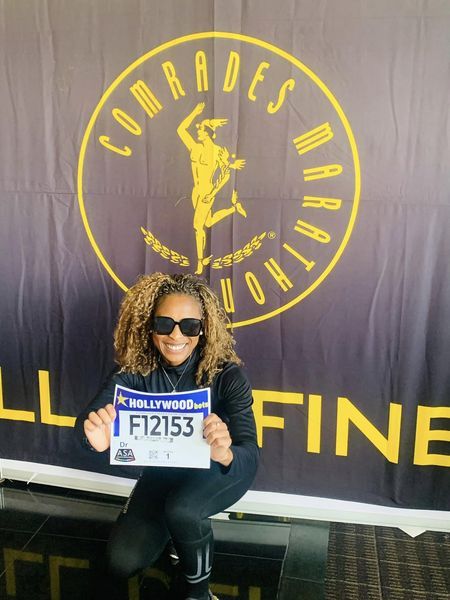 The Expo was held at Durban ICC, and it was so refreshing to see so many runners happy and excited, post 2 years of not doing this race, due to the pandemic, being back to racing have really been liberal, to also see few of our teammates, ASICS Frontrunners! From here it was a road to Pietermaritzburg, where the down-run race will be starting. And as is always evident, always put my trust in God and I prayed with 3 scriptures for race day (psalm 121, Joshua 1:9, and Psalm 119) for strong legs, a strong mind, and good health. To God be the Glory. Thank you to my family, close friends, mentors, and amazing runners for your support, we are all in this together!! For the love of running.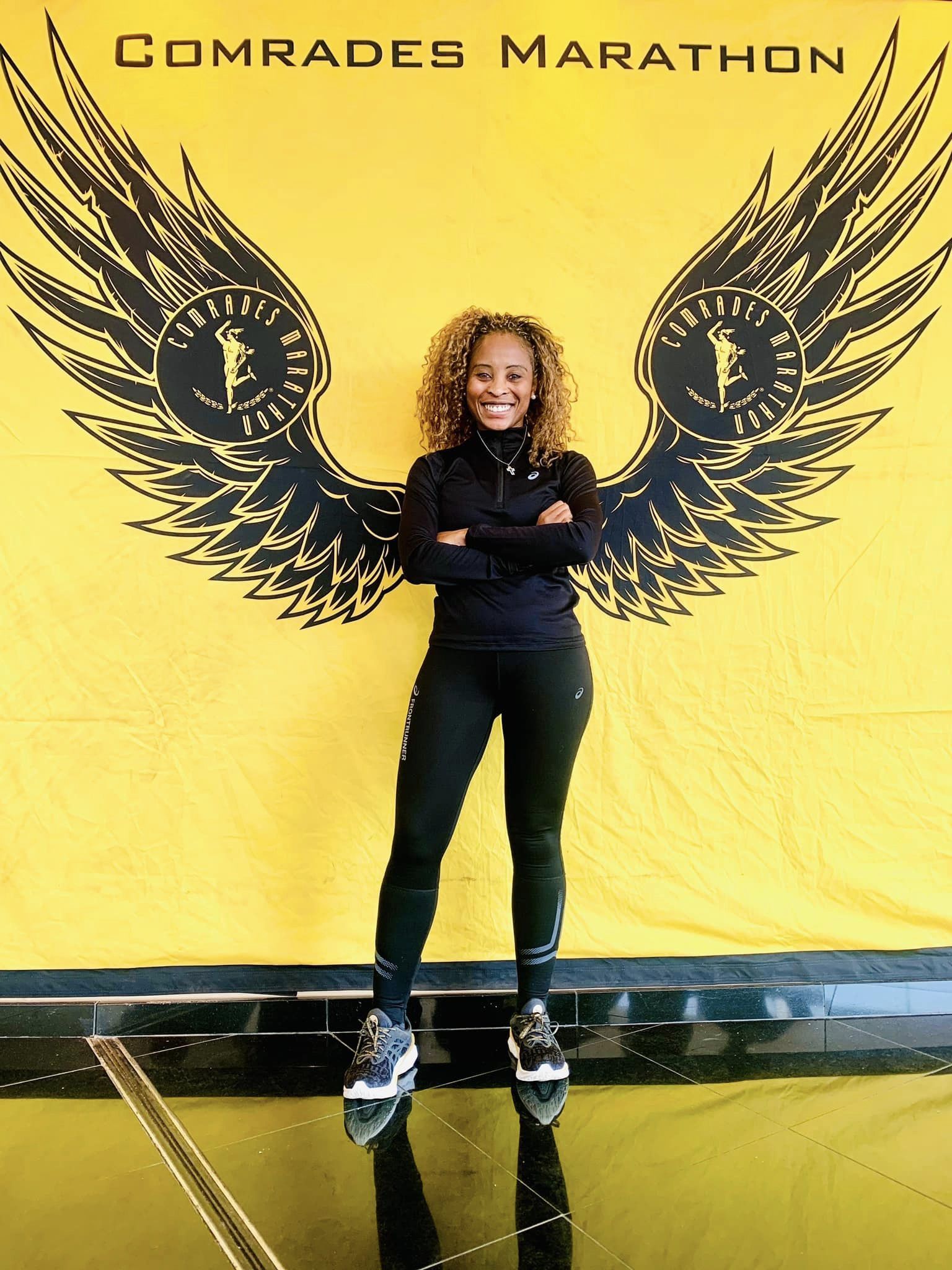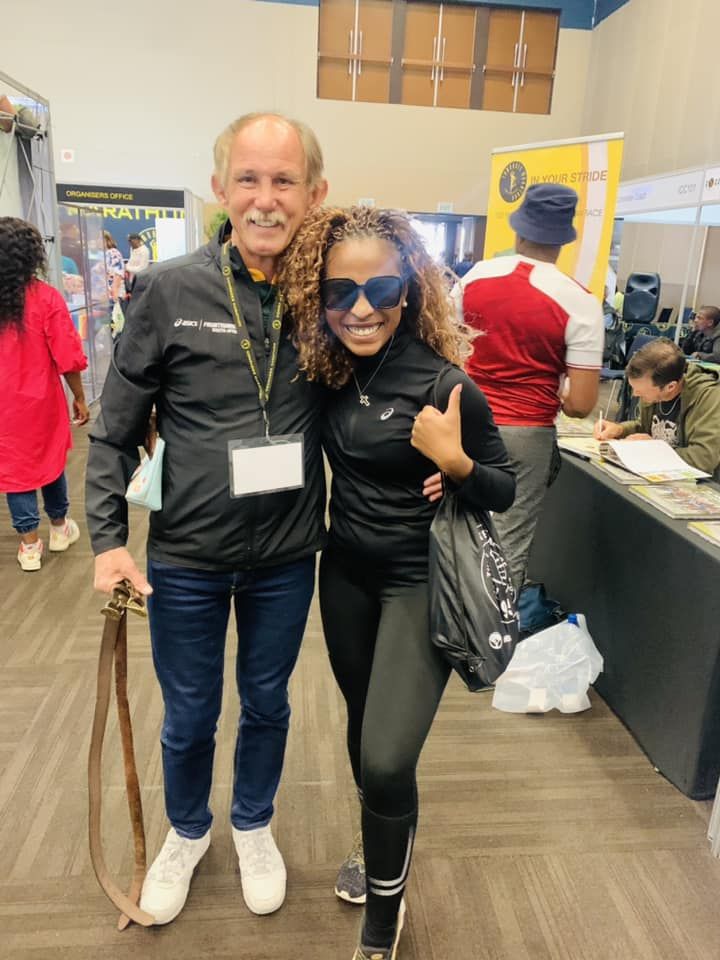 RACE DAY MORNING (READY, STEADY, AND GO)
For this year's race, I was running for the gratitude of being alive and healthy for the gift of life, after the second chance, I Have been given, surviving a brutal car accident 3 months ago, and for those who are unable to run and most importantly, for finishing what we started in 2019. To God be the Glory. Thank you for all supporting and prayers! Amen.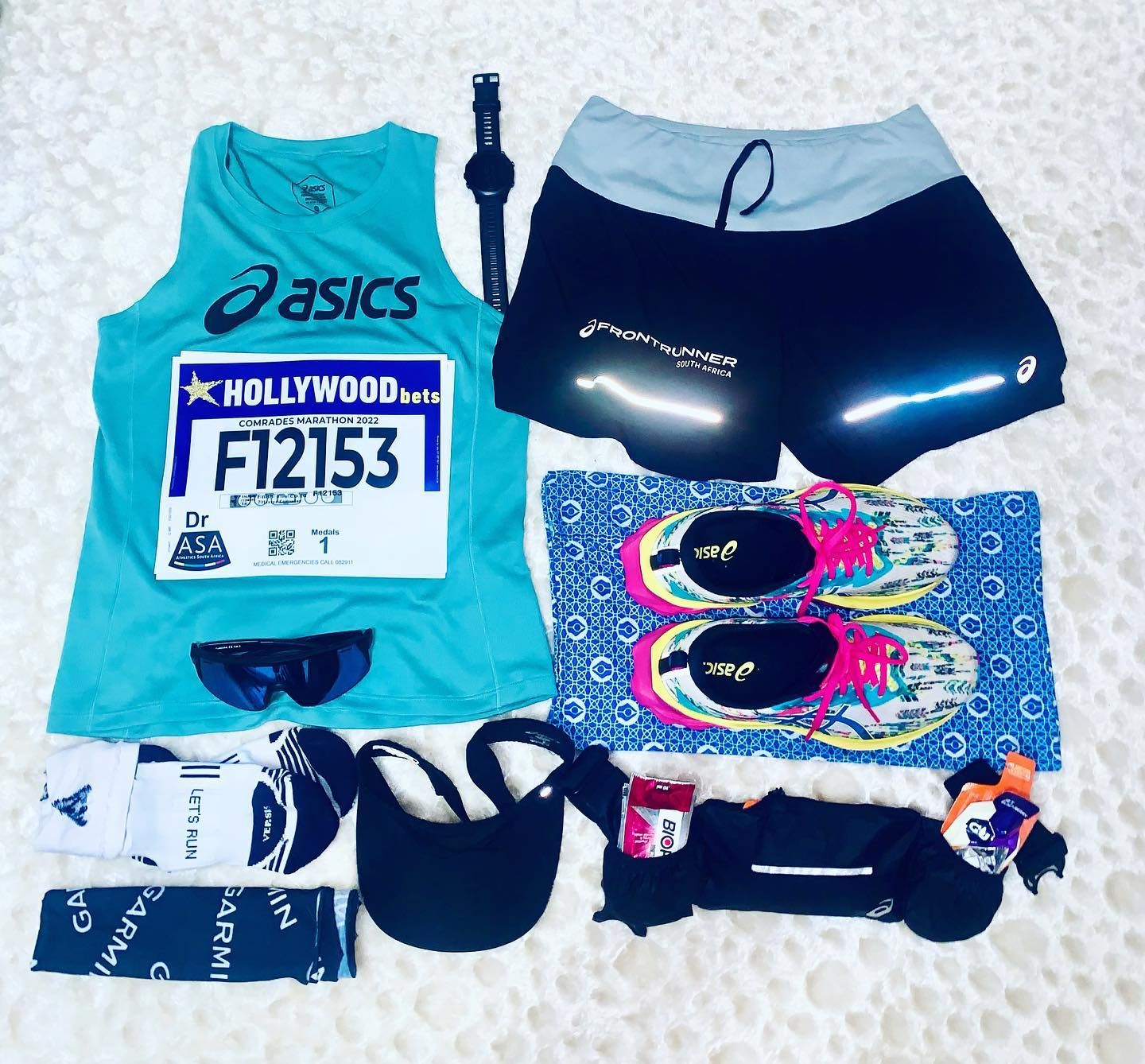 RACE REFLECTION: TRANSFORMATION THAT HAPPENS WHEN YOU RUN THE ULTIMATE 90KM HUMAN RACE
I participated in this year's Comrades Ultra 90km Marathon, a down run race and it was a very important one, my B2B I waited for 2 years and yet again emotional, knowing that to come what may, I needed to finish this one, if I wanted to, we awarded my second medal. Amazingly, regardless of an unexpected fall within 5 km into the race, my body, soul, and mind, still pushed me forward and finished strong. Finishing at 10h17:41s and improving PB by 1h14min! From 2019 11:31min, Vic Clapham Medal to Bronze Medal 2022.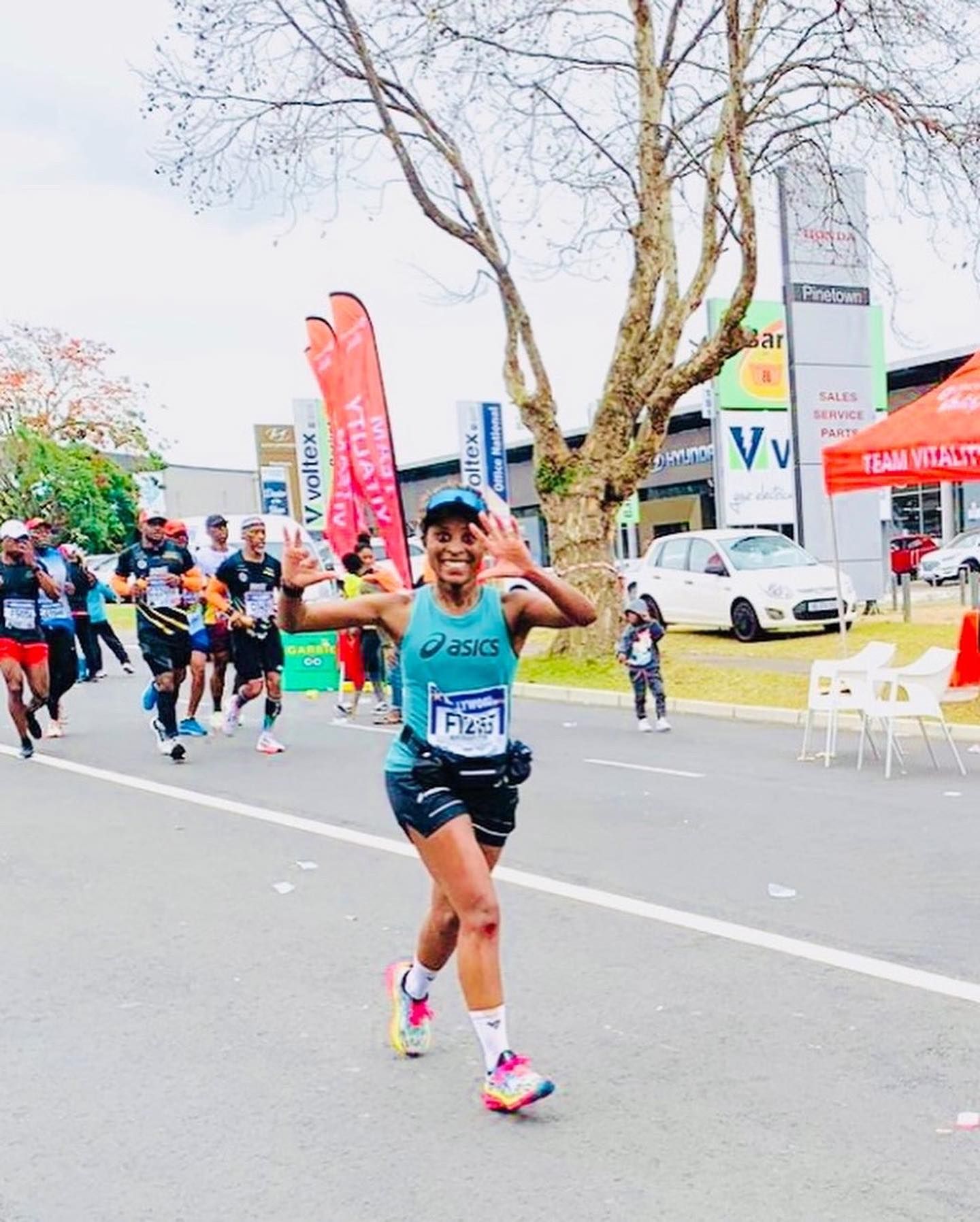 What do you do when you fall down, you stand up and keep going: my knee abrasion injury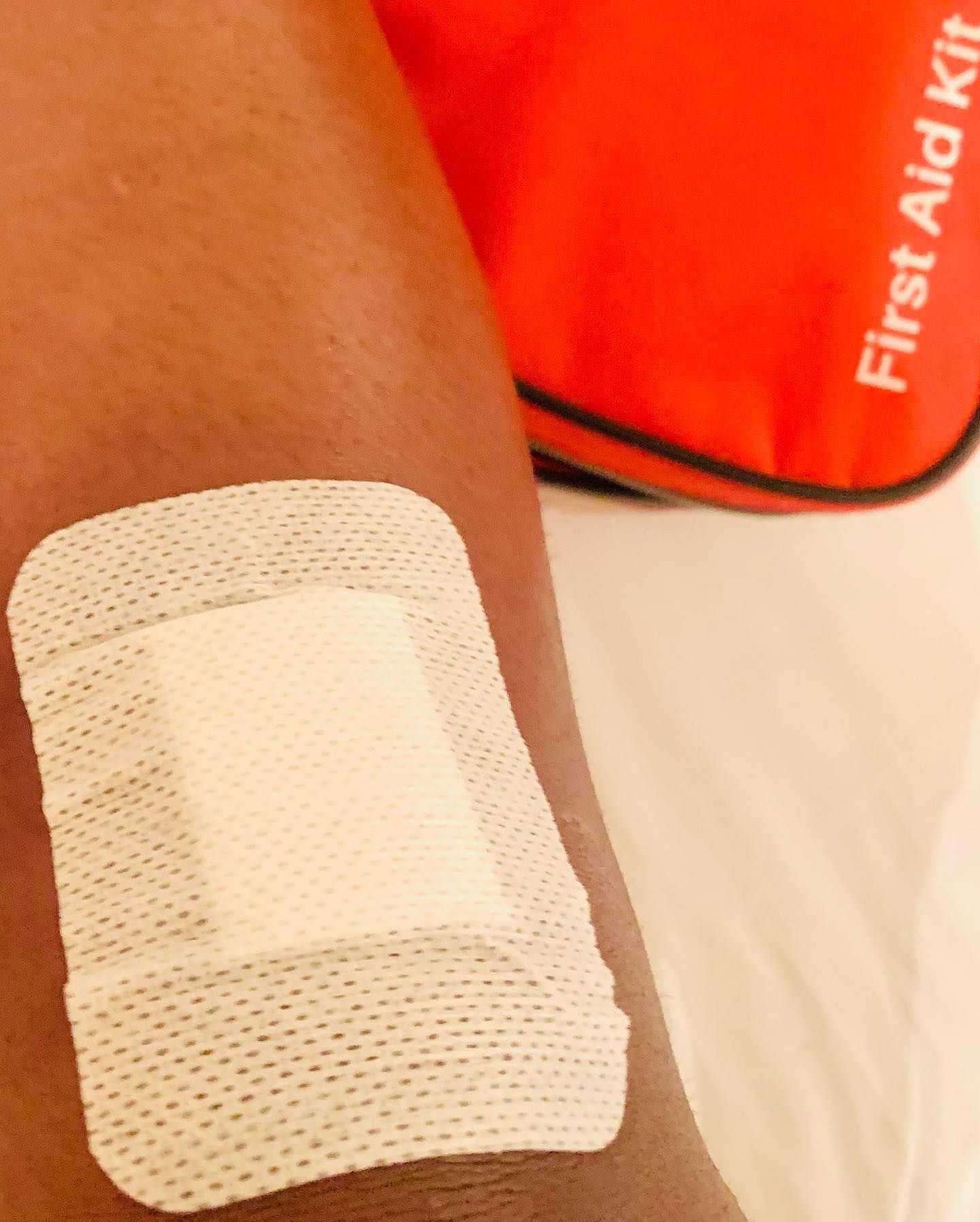 However, I did have challenges along the race, sadly at the main beginning; I accidentally fell down, at 5km and I was bleeding badly on my right knee, so devastated and but thank God, I'm a trained first aider, I managed to keep calm and to stop the bleeding and also I'm a lefty so my stronger left leg was still intact just, the right but it hurt wasn't bad, just too much blood. And God brought an Angel a guy called Tshepo, he literally helped, motivated me, told me to take it easy also get help at the medics' station and we pushed the run together till 20km something. And, wow miracles do happen, as I managed to run the whole race with no pain from the injured knee thanks to God, just felt the impact and took it easy with my pace.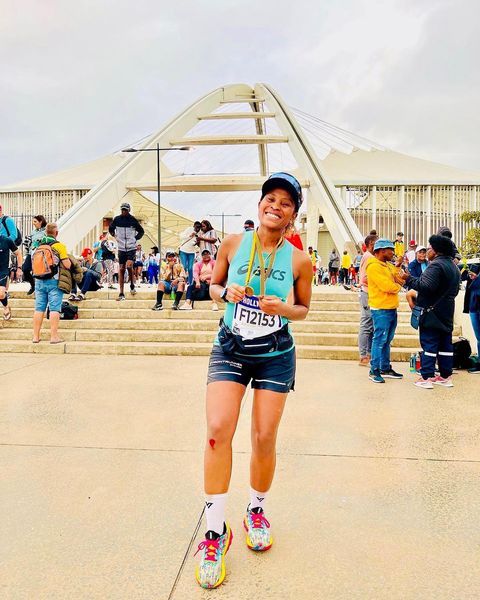 What an amazing race it was from start, with singing the South African anthem and everyone stoked, and happy and we soldiered on till the end. The race really taught me so much about the power of being resilient, mental strength, and the importance of not giving up no matter what. This was indeed the best, and I learned it doesn't matter how many times you fall down but how many times you stand up and keep going, and God is always with you when you need him the most. All pre-race prayers paid off, as man, you wouldn't want to fall while running downhill, I needed my knees to be strong and the fall affected my confidence for some time but I'm a fighter by the spirit and all in my head was the B2B medal, we waited for 2 years and this was my time to finish what we started with God on my side, I took it easy, maintained pace and told myself we will get to the finish no matter what and I love running. Even better KwaZulu-Natal community was so supportive and kind towards all runners.
THE FINISH-LINE TRIUMPH AND THE VICTORY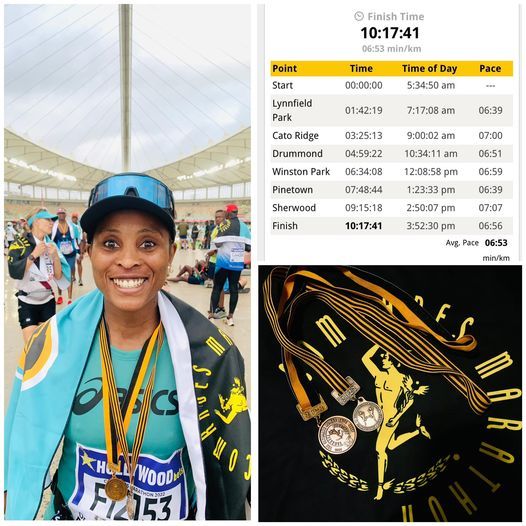 I can't still believe that I ran from Pietermaritzburg to Durban on the 28th of August 2022, one can only get stronger, super proud, motivated, and grateful. And at the finish, they interviewed me and got too emotional and happy though. To God be the Glory and thanks to my family, amazing friends, mentors, and my sponsors, ASICS SA, THRESHHold, FUTURELIFE, and Darc's Eyewear for the support. Additionally, my colleagues and amazing runners for the support. As for considering doing the ultimate human race again, well during the race I was like this would be my last but lol (laughing) now after seeing how excited and inspiring runners who were chasing their green number were which you get after finishing 10 comrades' marathons; hmm perhaps I can do a couple of races till my green number qualifier. Lol, talking about passion for running.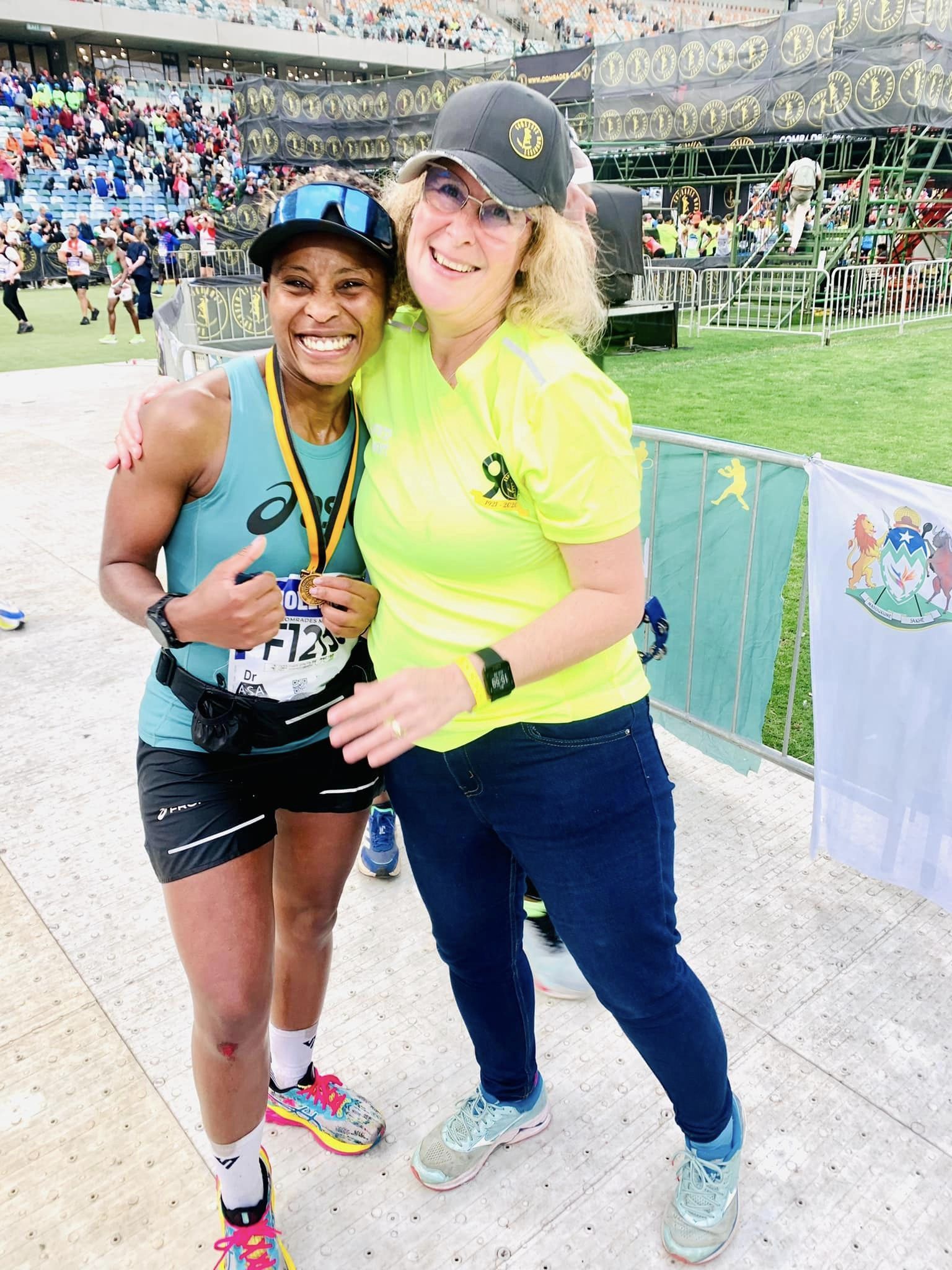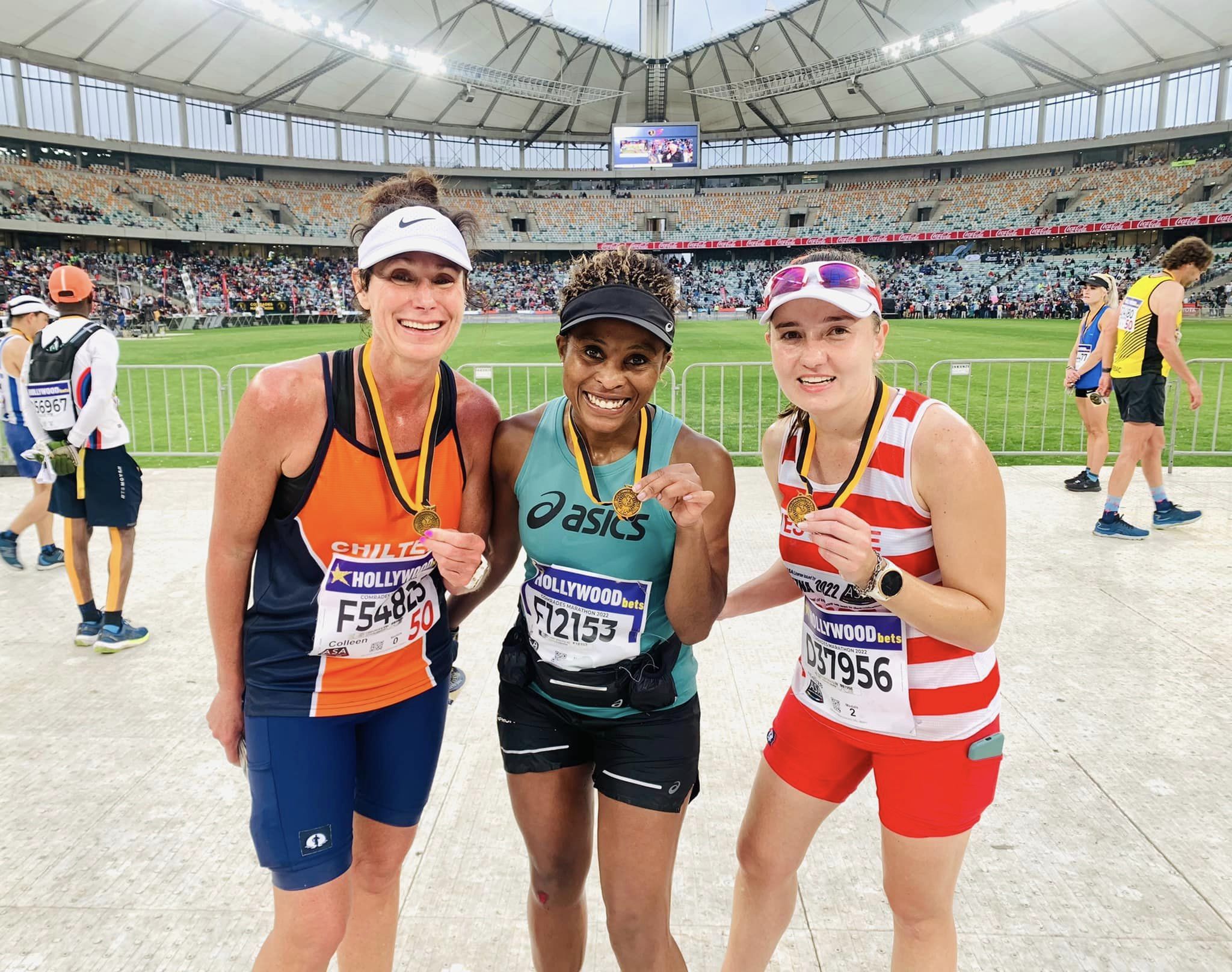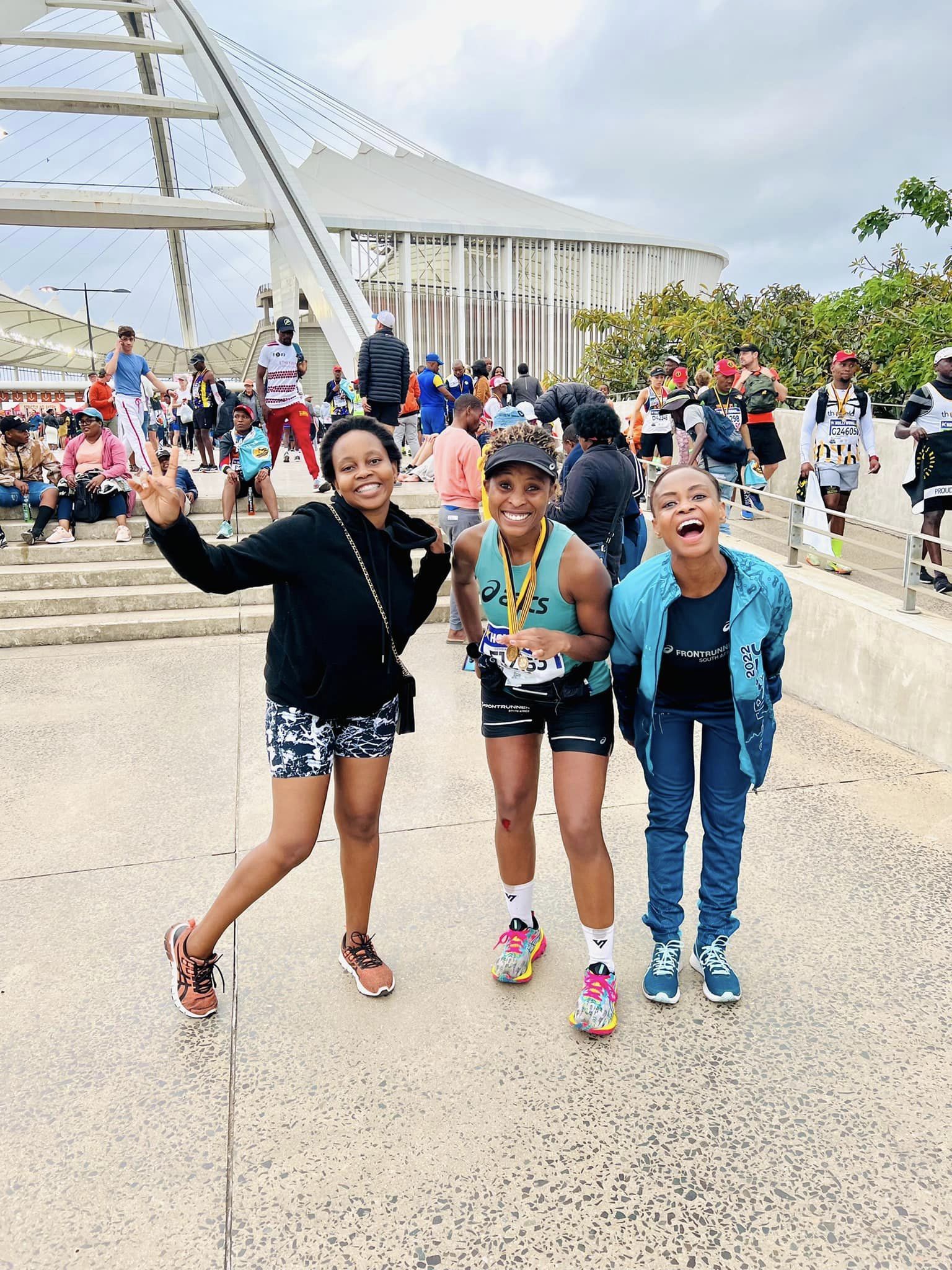 POST COMRADES ULTRA 90KM MARATHON 2022 AND TRAVEL BACK TO CAPE TOWN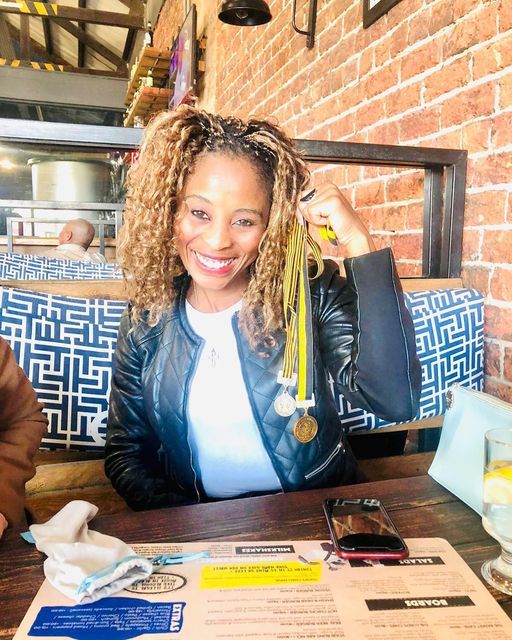 My friends from Durban, Megan, and Kieron, surprised me with a celebratory lunch and well-done gifts and knowing they were also part of my support system when I started this crazy journey in 2019, completing my first Comrades Up run the race, and seeing them again and their cheering on the road 6km close to the finish line it was so motivating. True friendships indeed. Later, it was farewell to Durban and back to Cape Town, and until the next race in 2023.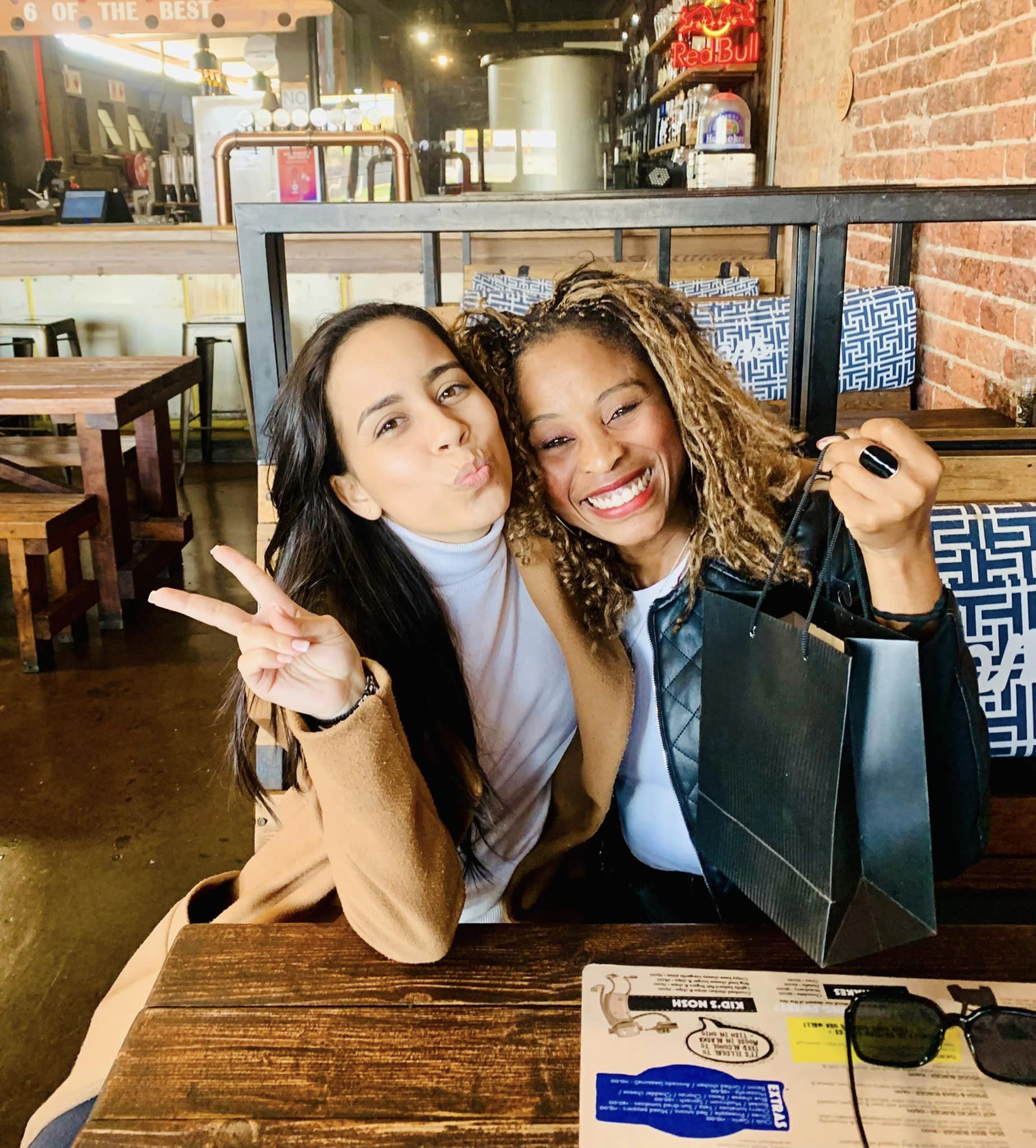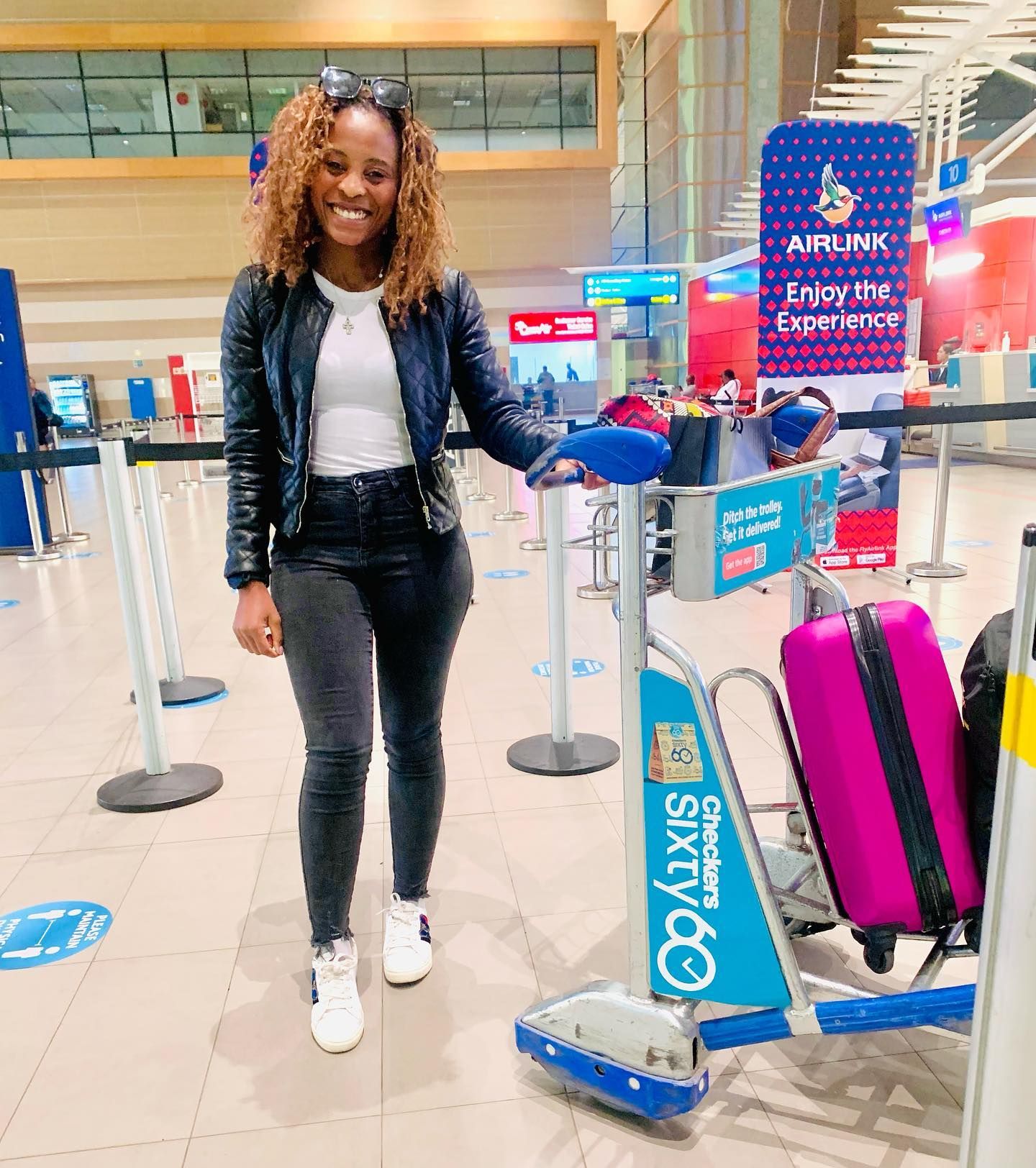 For the love of running, continuous growth, and living life to the fullest. 
written by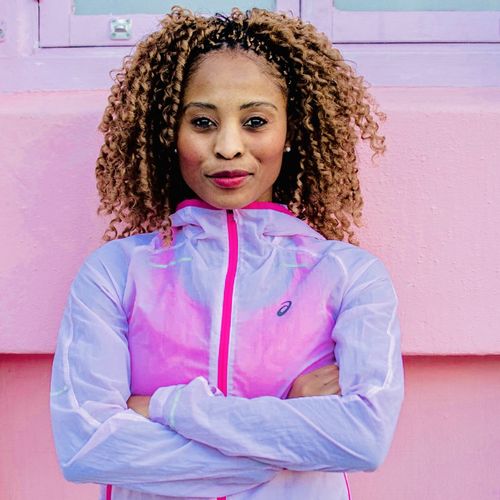 Dr Caroline Pule
Medical Scientist (PhD), Philanthropist, Fitness Inspiration and Motivational Speaker from Cape Town, Western Cape Province


Club: ASICS Running Club

My Disciplines