Welcome back to Road Racing; my first special spontaneous road race in 2022 during provincial work travel driven by my passion for running and what different cities can offer. "Running allows me to set my mind free. Nothing seems impossible. Nothing unattainable." — Kara Goucher
REGISTRATION DAY
The registration was great, well organized, and quick, given that I did enter the race on the same day, two days before the race. It's amazing what the love for running can make one do, spontaneously entering a half marathon just two days before race day, the first time to do this. I was so grateful when a friend told me about this race and how the race organizers extended their entries till race collection day since I'm always prepared; by packing my running clothes every time I travel, it was so exciting to think of running an exotic route I had no clue about and not knowing what to expect.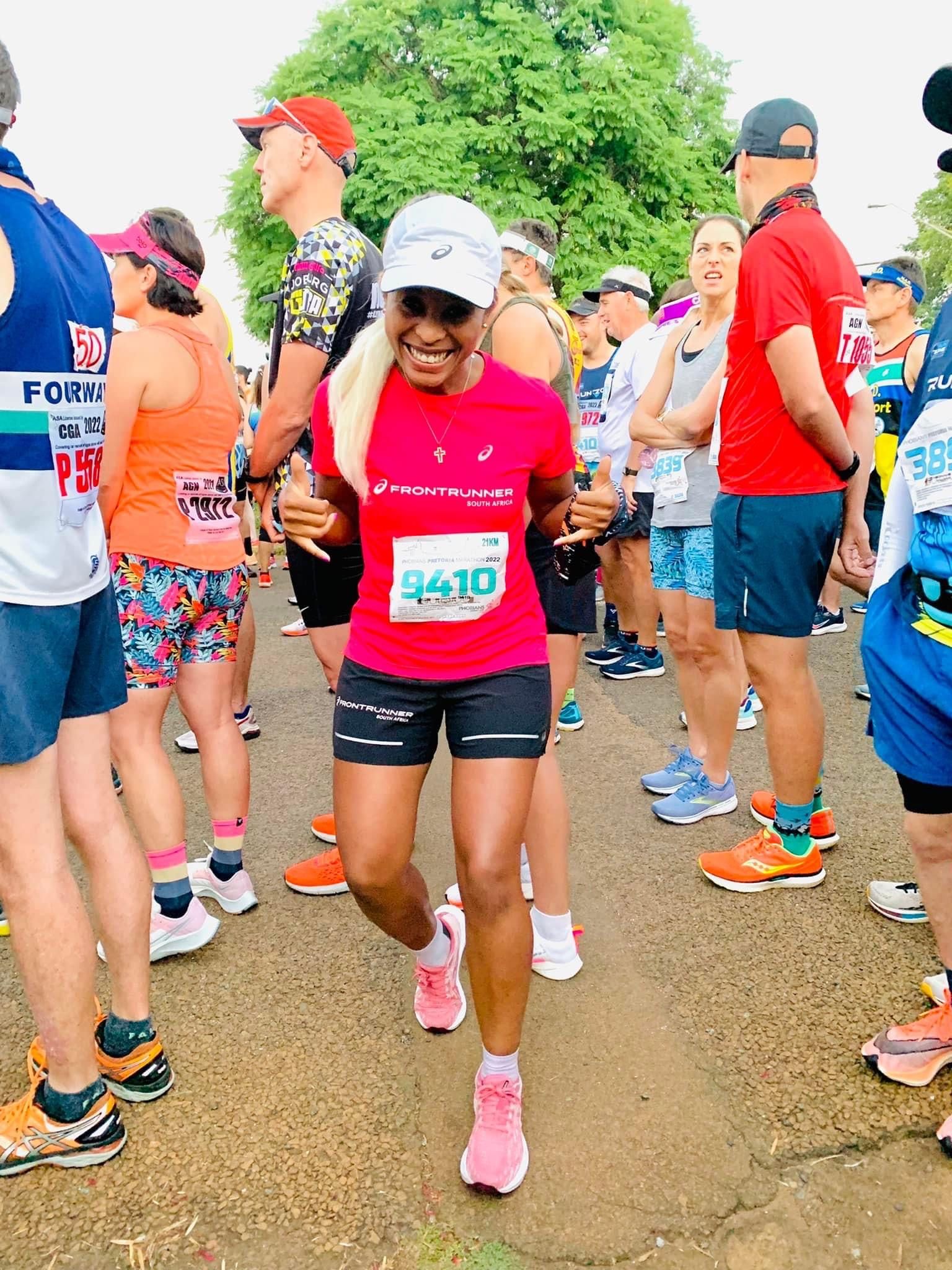 RACE DAY REFLECTION
As I reflect on the run, wow, nothing can compare to how happy I was to be at the start-line after such a long time. As not only was it my first race for 2022, it was more like a welcome back to road racing after not racing for the past 1 and half years, living during the unprecedented times of the COVID-19 pandemic and national lockdowns, and mostly doing virtual races. So this race was really special as I missed in-person races. It was such an amazing experience, to see multiple runners lined up at the start, many familiar faces, and my friends from Pretoria ready to run their best; that running culture and positive vibes. The half marathon was tough with tons of challenging hills and few downhills to recover, but beautiful route with views of the city, from the Klapperkop Nature Reserve, and a glimpse of the magnificent Mother Nature. I really enjoyed myself, finished strong with a big smile and I'm definitely considering doing the full marathon next year, but this time, with planning.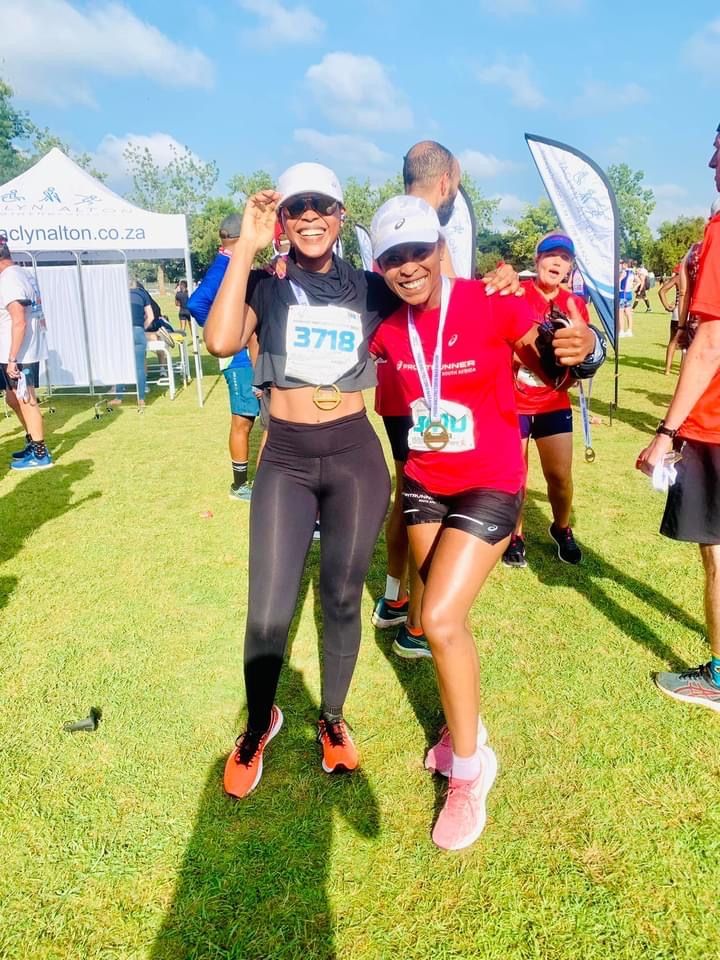 I want to thank God for making the opportunity to run the Pretoria 21.1km Half-Marathon possible, which happened to be the most beautiful scenic run ever out of the "Mother City", Cape Town. The best comeback and a reminder of how I love running, like it's part of who I am, and no matter where I am, I will always be ready to run when opportunities present themselves.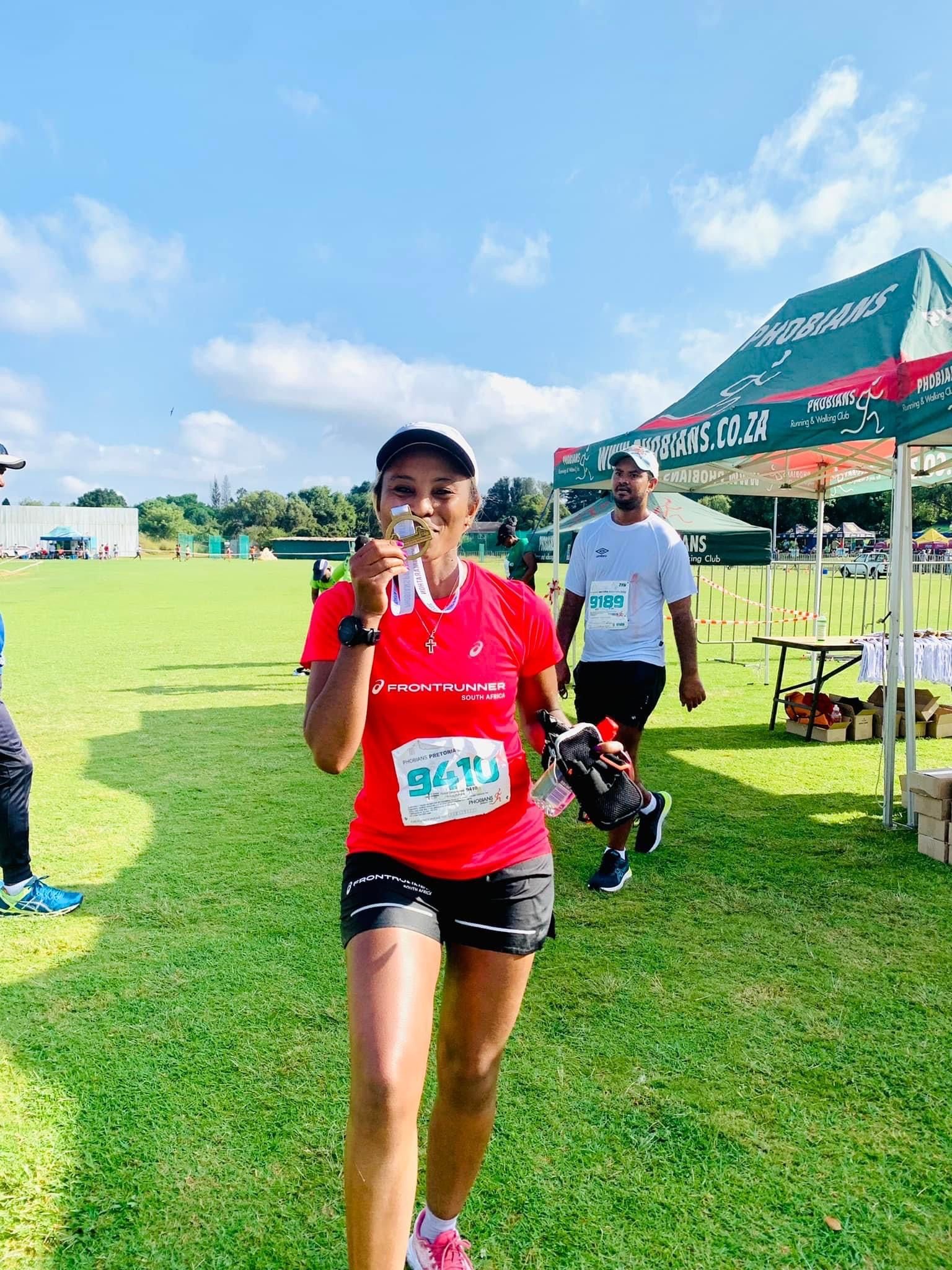 In conclusion, I want to thank D'arcs eyewear for sponsoring me with epic running sunglasses and ASICS South Africa for the best running apparel and perfect running shoes. From here is, is the road to more planned marathons and ultra-marathons, until the next race.
written by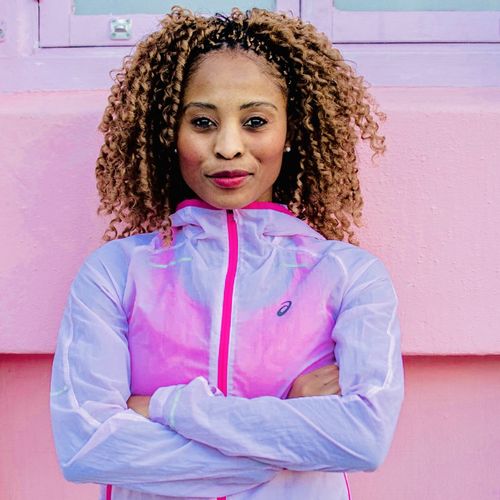 Dr Caroline Pule
Medical Scientist (PhD), Philanthropist, Fitness Inspiration and Motivational Speaker from Cape Town, Western Cape Province


Club: ASICS Running Club

My Disciplines