This past weekend I returned to trail running and what better shoe to return with than with the ASICS Gel Trabuco 10.
The tough training season is over and it is time to take care of other neglected hobbies. I must say, it feels so good to run under very little pressure and of course, return to trail running. My shoe of choice for the return was the ASICS Gel Trabuco 10.
Of course, what would this review be without mentioning the AMAZING shoe color. I have mentioned this many times before, I am such a sucker for brightly colored shoes, and I immediately fell in love with the Berry/Fuchsia Red upon opening the box. It certainly goes well with most of my running gear, and I can also switch it up and wear it whilst walking, hiking, and running errands.
What I appreciated the most about this shoe, is the amount of support it has. Even though I am more of a neutral runner and I do not run in a stability shoe, I still absolutely need a significant amount of support in any of my trail shoes. The Trabuco 10, with its FLYFOAM technology, does a great job with this.
When it comes to trail shoes, I tend to struggle with the slim/small forefoot, and a "hard" protective toe box. This generally causes a lot of friction on my toenails, even with the correct shoe size. The Trabuco 10 has a much wider forefoot, with a to box that is not too harsh on my toes which I really appreciate, so no more black toenails for me.
The Trabuco 10 has a grip that is responsive in almost every terrain. I am absolutely terrified of slipping and falling on the trails and often struggle running "fast" downhill. I am always told to "trust the shoe" and running in the Trabuco 10 and the traction in which I receive, I have gotten better at this and actually look forward to applying the "breaks" when running downhill.
ASICS also designed the shoe with durability, from the upper to the midsole to the grip of the shoe. So, you can be guaranteed that this trail shoe will last you for many trail runs.
After my first trail run in these shoes, I can safely say that they are my favorite trail shoe at the moment. I cannot wait to continue exploring in them. If you are looking for a bright, comfortable, durable trail shoe, the ASICS Gel Trabuco 10 is your girl.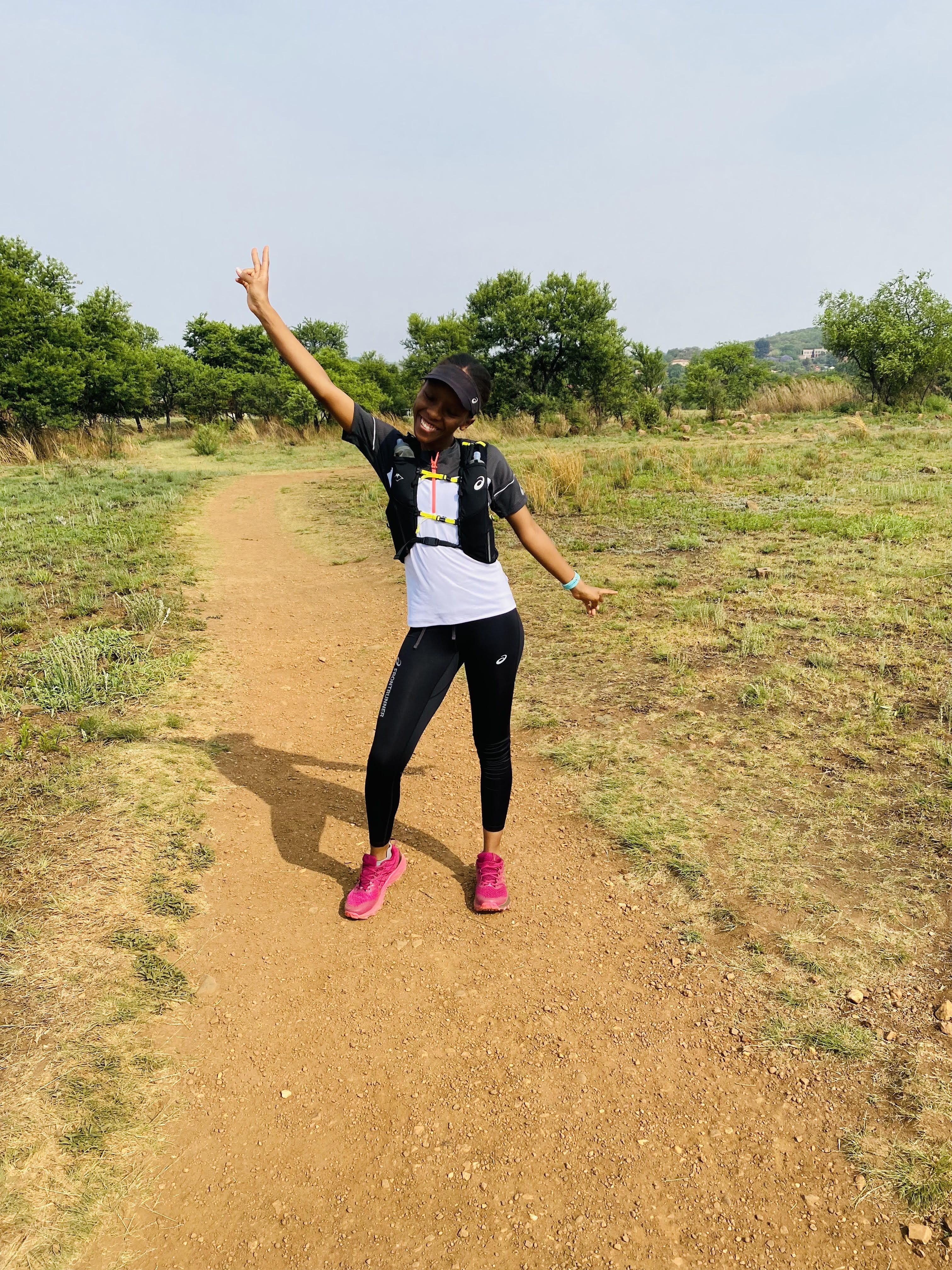 written by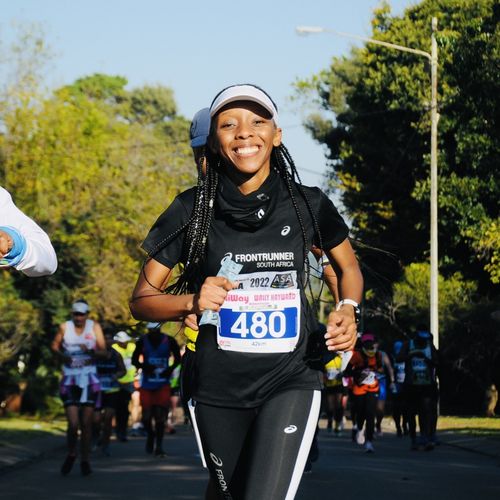 Mbalenhle Gumbi
Educational Psychologist from Johannesburg

Age group: 29
Club: Adventist Athletics Club

My Disciplines