ASICS South Africa organized an amazing Frontrunner conference for us in Cape Town during the second weekend of April (I wrote a blog on this outlining the events of the conference.) I decided to make a "run'cation" out of it and it was life changing.
Of course you cannot go to Cape Town and not run, climb, swim or walk. I took advantage of this, and did almost EVERYTHING, from running on the coastal shores, to climbing the beautiful mountains and taking in the most amazing views. I had never visited Cape Town as an athlete and I have always seen posts on how beautiful it is to run in this town. So, I promised myself that the next time I go, I will do everything my running shoes or trail shoes can get to. I completed a total of 75.38kms of running and 11.67kms of climbing which is crazy mileage, well for me, for 6 days but it was all worth it.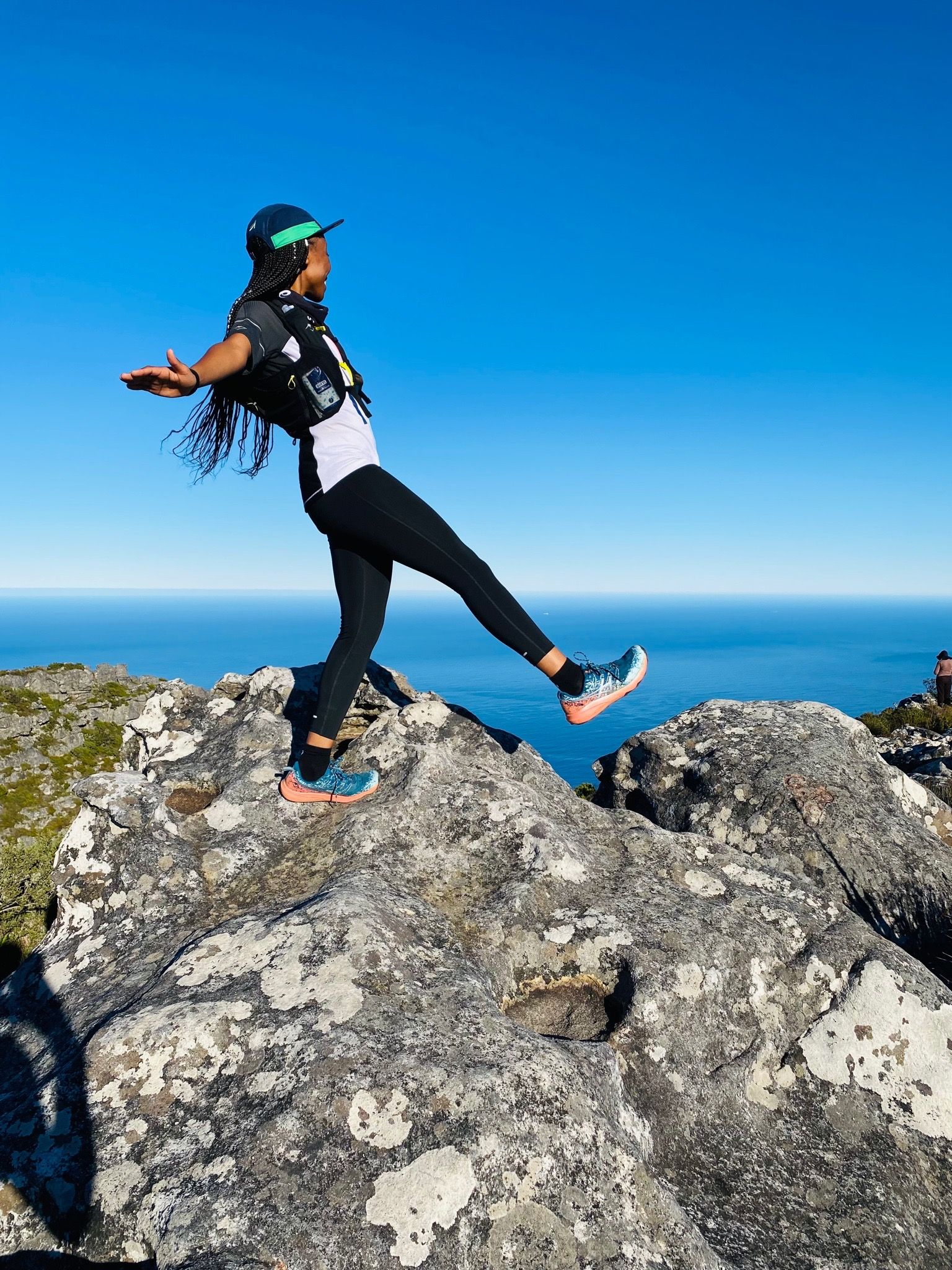 In Johannesburg, we are considered to being on a higher altitude level, meaning that there is less oxygen in the air which makes it slightly more difficult to run. Cape Town is known for its lower altitude level with the air having more oxygen and many Johannesburg runners find it relatively easy to run here. I must say that I did not feel a difference when I ran my first few runs, but after a few more runs after that, specifically after my 32km long run, I felt "Hey, it is actually easier on the lungs to run here".
I cannot emphasis how beautiful catching the sunrise and the sunset was. I made it a point that I catch at least one of these during my runs or climbs. Each time it felt like a brand new experience. This, coupled with running near the Sea Point just made everything perfect and I would completely forget how tired I was from running.
I am a huge advocate of mental health and I believe that your surroundings contribute tremendously to how you think and feel. Someone close to me said that "you cannot live in Cape Town and not be okay" and of course we cannot generalize this to every individual, but I find somewhat true, more specifically in my life. From the beautiful sunrise and sunset, the breathtaking views and the clear blue ocean- there is just so much I can do to remain grounded to reset and reflect on. Cape Town just has a way of reminding me to be present, to focus and appreciate the here and now, and take in every moment. It reminds me that there is so much to be grateful for.
Cape Town has stolen my heart and exacerbated my love for running and movement. It fits perfectly into my running journey and one day, I hope to be blessed to live and run here every day.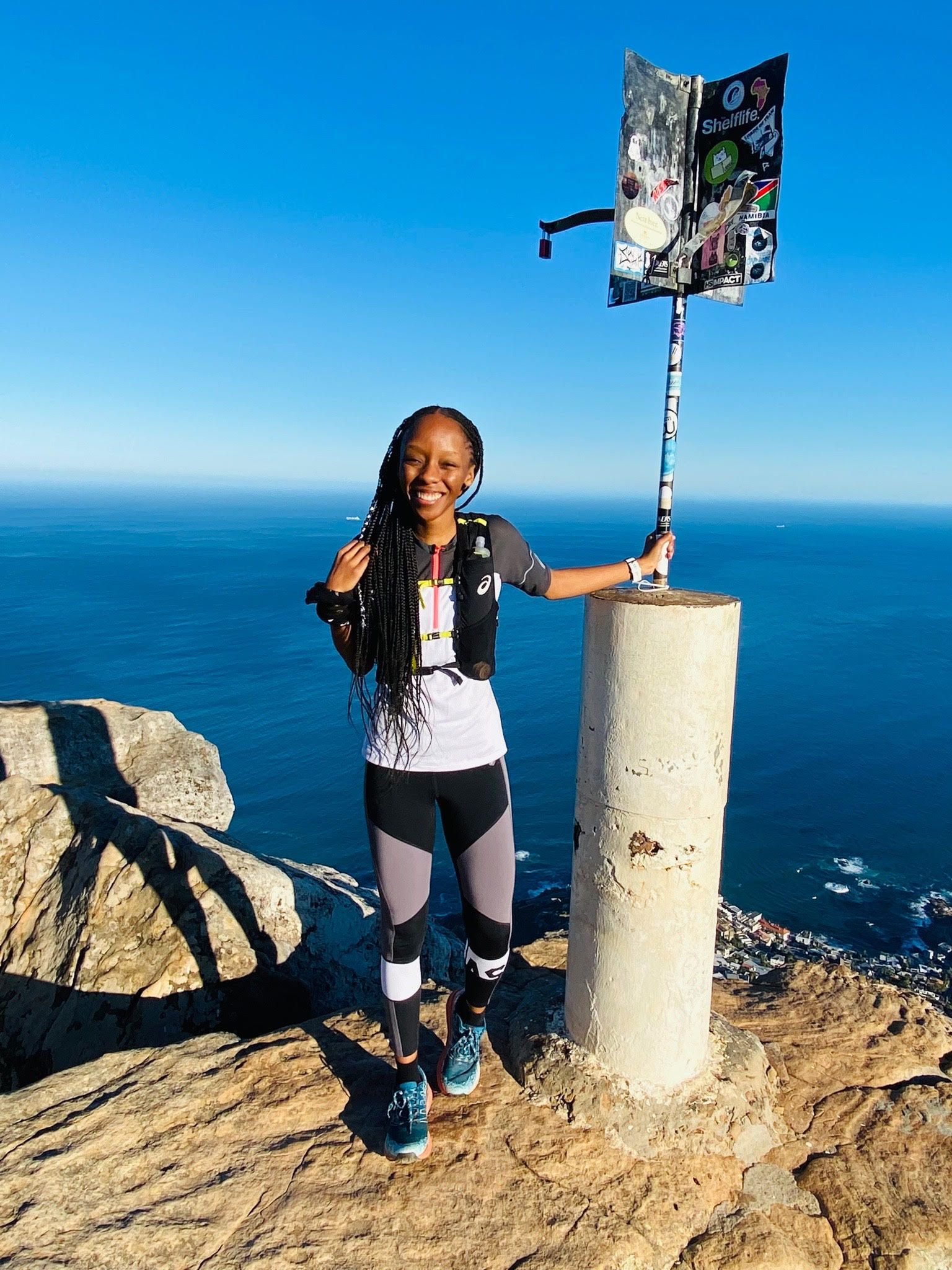 written by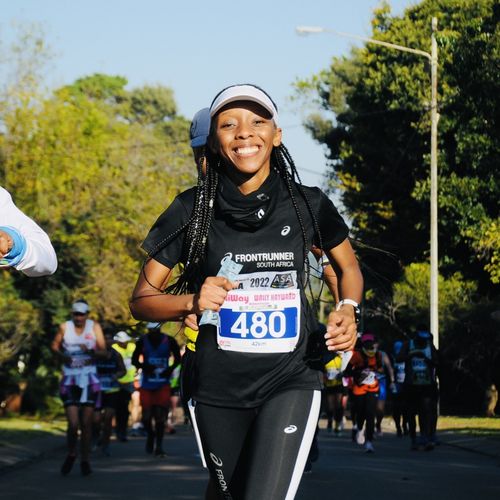 Mbalenhle Gumbi
Educational Psychologist from Johannesburg

Age group: 29
Club: Adventist Athletics Club

My Disciplines