We all know how busy life can get but how can we stay fit and focused during stressful times? Here are some pointers that have helped me make time for myself.
Making time for yourself is vital for a productive body. The main ingredients include self love, listening to your body and keeping your mind happy to produce results. Here are some key points that help me keep my body active and healthy.
The importance of preparation:
Preparation is key to success, not only in a work space but in investing in yourself too. Weekly schedules help set up times and allow your mind to prepare for events. This could include time trials or a trail run on a the weekend. I find that keeping an updated weekly schedule assists with making time to train, catch up with family and rest when my body needs to.
Nutrition to keep you going :
The right amount of food is extremely important to reach set goals but living a busy lifestyle can result in slip up in your diet. Often athletes run out of time to prepare food and at times grabbing a quick bite to eat from a takeaway joint may be the only option. I've found that preparing food a day in advance is highly beneficial to a successful diet. This should be thought out carefully, especially when you know some days may be longer than others. Starving the body results in loss of performance so its key to stay energized especially when you live an active lifestyle. 
Sleep:
Sleep is vital for a happy mind. I've found that on days where I neglect sleep my body struggles to function never mind perform. It is critical to keep up to date with your sleeping routine. Find a balance that works for you and understand the importance of recovery, especially when pushing your body. 
Keeping your mind active:
I do at times realize I spend a few too many hours on my device, researching anything that pops to mind. Media at our finger tips is both a blessing and a curse. It is important to look up from those screens, make a conscious effort to socialize and explore with people. Dust off those books, start reading again or indulge in some sudoku books or cross puzzles. Keeping the brain active, happy and inquisitive is vital when making time for yourself. 
Training:
Training should be one of the most important factors to pencil into your busy day. Your body thrives on movement. We create, dream and conquer more when our body's are healthy. Setting goals to keep motivated or joining new teams or events is a great was to stay motivated when you hit a slump.
 These are just a few things that I have really tried to focus on to better myself whilst on adventures. I do live a very busy lifestyle but find it so important to make time for myself in order to achieve and perform both physically and mentally. 
Happy running everyone and remember to listen to and appreciate your body's. 
#SOUNDMINDSOUNDBODY
written by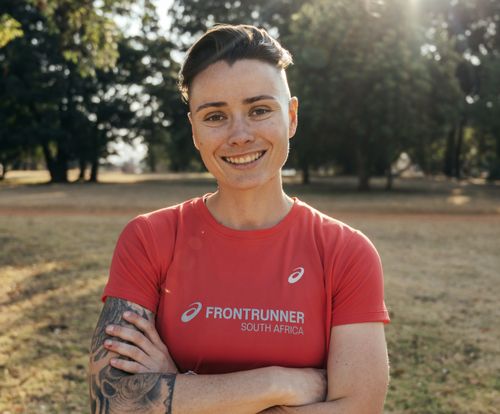 Cailin Whyte
Head of Sport from Cape Town

Age group: Open
Club: ASICS
Coach: Michael Obery
My Disciplines