The city full of urban wonders and buzzing streets. I love this city that I call home but from time to time need to escape to refresh the mind and soul. As a nature lover, I love to escape to the trails and kick up some dust.
The weekends are my time dedicated to explore, unwind and reflect. Trail running has given me the space to connect with nature whilst allowing my body to move. I love discovering new routes, meeting like-minded people and absorbing some incredible views. My two favorite shoes to take with me are the Trabuco Max and the Fuji Lite 2. Both shoes are incredibly durable and allow you to enjoy what nature has to offer. I do prefer to use the shoes at different destinations in and around Jozi. I've added some insight as to when and where I would use each pair.
Fuji Lite 2
This shoe packs a punch and is well suited for faster paced runs. I absolutely love the Fuji Lite 2, the main feature I consider to be beneficial include the following:
The weight of the shoe: These shoes are super light and this is extremely useful during trail run races. Your body can focus on the task and not need to carry any extra weight allowing for a smooth transition with every stride.
The curve at the front of the shoe: This is a great feature for trail running as it allows the toes to have some extra space for grip and comfort.
The grip: The Fuji Lite 2 has incredible grip and is able to tackle loose rocks, uneven sandy terrain and is super in high knee water.
FlyteFoam: The flytefoam allows the shoe to be super light as well as super well cushioned. This allows you to run with peace of mind knowing your knees and ankles are well cushioned even in tougher terrains.
The Fuji Lite 2 really offers a lot for trail running. I love all the well thought out features in the design and overall comfort this shoe has to offer. I personally prefer to run on less technical surfaces with these shoes and always wear them for any trail races or when I'm trying to hit my new PB. I love taking my Fuji Lite 2 shoes on the following trails in and around Jozi:
Rosemary Hill Farm: The farm with many hidden treasure in the north of Pretoria. The trails here are spectacular and give trail runners a unique experience on a working farm. I love running with the Fuji Lite 2 on these trails and finding unique architecture on the way or bumping into their magnificent Nguni cows. This place is absolute gem and provides trail runners with a unique farm experience. It is also worth staying in their unique and quirky accommodation to run through the farm for a few days.
Delta Park: This park is set in the bustle city and allows one to forget about the city rush. The trails here are well used and less technical. The park does offer some leg throbbing up hills as well as some speedy downhills. The Fuji Lite 2 is fantastic to use on this trail with these super light shoes, you are able focus on speed and hitting new PB's.

Toroko Trails/ Modderfontein Reserve: This trail is on the Modderfontein Reserve in the east of Johannesburg. The trail offers runners a unique running experience around the Modderfontein Dams. This trail is reasonably easy and allows runners to work on speed rather than endurance. The Fuji Lite 2 tackles these trails with ease.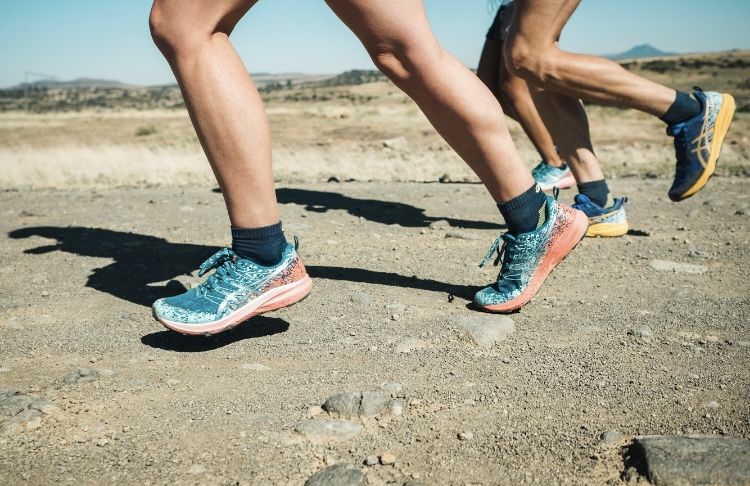 Trabuco Max
This Trabuco Max is a shoes that had nothing but tough terrain in mind. It is a fantastic trail shoe and offers a lot of comfort, especially on longer and technical runs. I love the overall feel of the shoe, here are some of my favourite aspects this shoes has to offer. :
The grip: This grip on this shoe is insane, it offers trail runners support when hitting more technical routes. The grip deals well both with sandy, rocky terrain as well as wet and slippery surfaces.
The cushioning: The extra thick cushioning at the bottom of the shoe gives you extreme comfort whilst on the trails. The shoe tackles rocky terrain with ease, allowing your body extra comfort to conquer the most demanding terrains.
The laces: The speed laces prove to be super beneficial on the trails. I personally love not having to worry about having my laces come undone whilst running. This feature may not be for everyone but I personally really like it.
Durability: The Trabuco Max offers runners peace of mind to run longer with in mind. Your ankles, knees and feet are well protected to endure longer distances. I love taking these shoes with me on technical runs.
The Trabuco Max was designed for trail runners looking to ramp up their mileage and explore technical routes. These are my personal favorite trail running shoes which I take with me everywhere I go. Here are some of my personal favorite trails I love running with my Trabuco Max shoes:
Kings Kloof: This trail park is absolutely beautiful and offers trail runners an abundance of distances to conquer. I love running past the resident cows and soaking up the water at the waterfall. The Trabuco Max is the perfect shoe for these trails and it allows your mind to stay focused on the different terrains whether you're running through a forest, at the top of a mountain or climbing to the top of the waterfall.
Iron Throne Trail Park: This trail is set in the infamous Hartbespoort Dam area and gives trail runners a real run for their money. This trail boasts some on the most incredible views but requires a lot of focus to conquer. The Trabuco Max shoes are best suited for the terrain both ascending and descending this trail. This trail is best suited for those looking for a good climb and not for a PB time.
Cradle Moon Lakeside Game Lodge: These are some of the best trails Gauteng have to offer. The trails here are well established and really well looked after. There are various distances which is fantastic for those both looking to start out or for more experienced runners looking for more technical trails. The Trabuco Max shoes handle these trails with ease and allow those looking for longer distances to stay on the trails for many happy hours. The wildlife here is spectacular and is highly recommended for those looking for a real bush experience.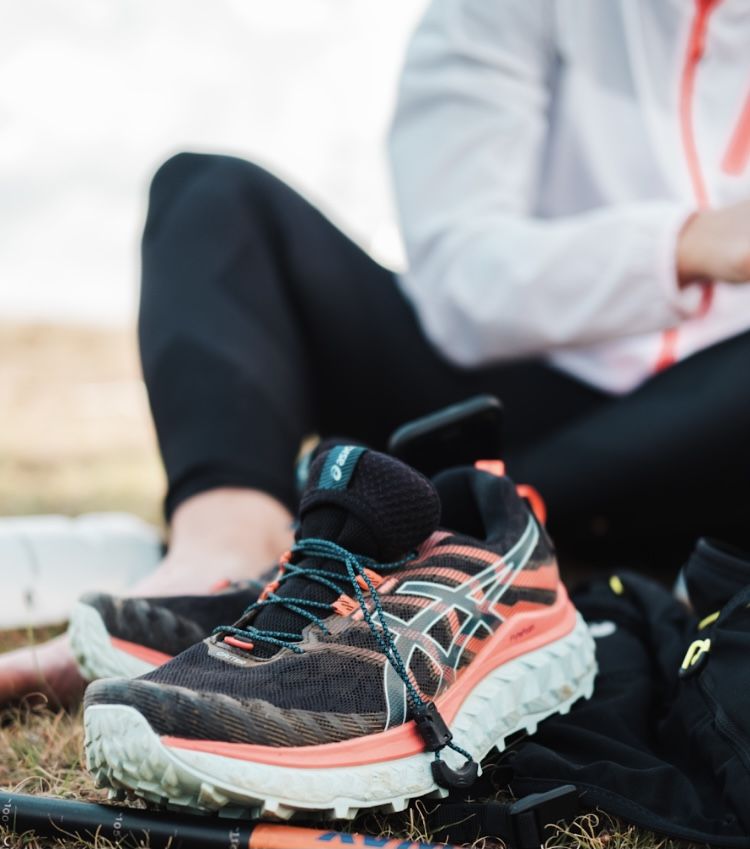 Once you've been bitten by the Jozi Trail Bug is difficult to not want to explore more. The Trabuco Max and Fuji Lite 2 shoes are fantastic to kick up a storm and see just what trails Johannesburg has to offer.
written by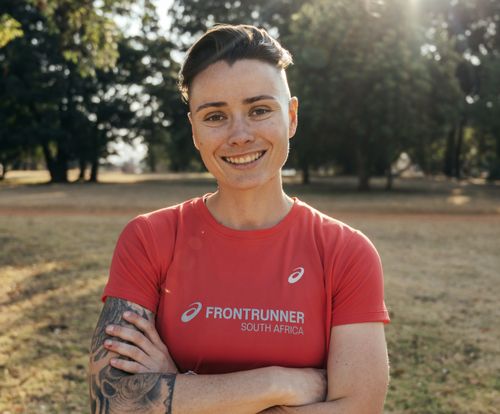 Cailin Whyte
Head of Sport from Cape Town

Age group: Open
Club: ASICS
Coach: Michael Obery
My Disciplines