"The bravest are surely those who have the clearest vision of what is before them, glory and danger alike, and yet notwithstanding, go out to meet it." —Thucydides
Being an adventures seeker, you make a lot of dumb moves, but as fellow ultra-runner recently quoted the Jackass Forever film "if you gonna be dumb, you gotta be tough" I totally agree! And to add, whether it's Love, Life or a Mountain Adventure, you got to BE PREPARED and know enough about what you are getting yourself into.  Mountains are my favourite place, but they are unpredictable and bigger than our imagination, I am nothing but a tiny moving element in those mountains so preparation is one way I show respect to them, ALWAYS.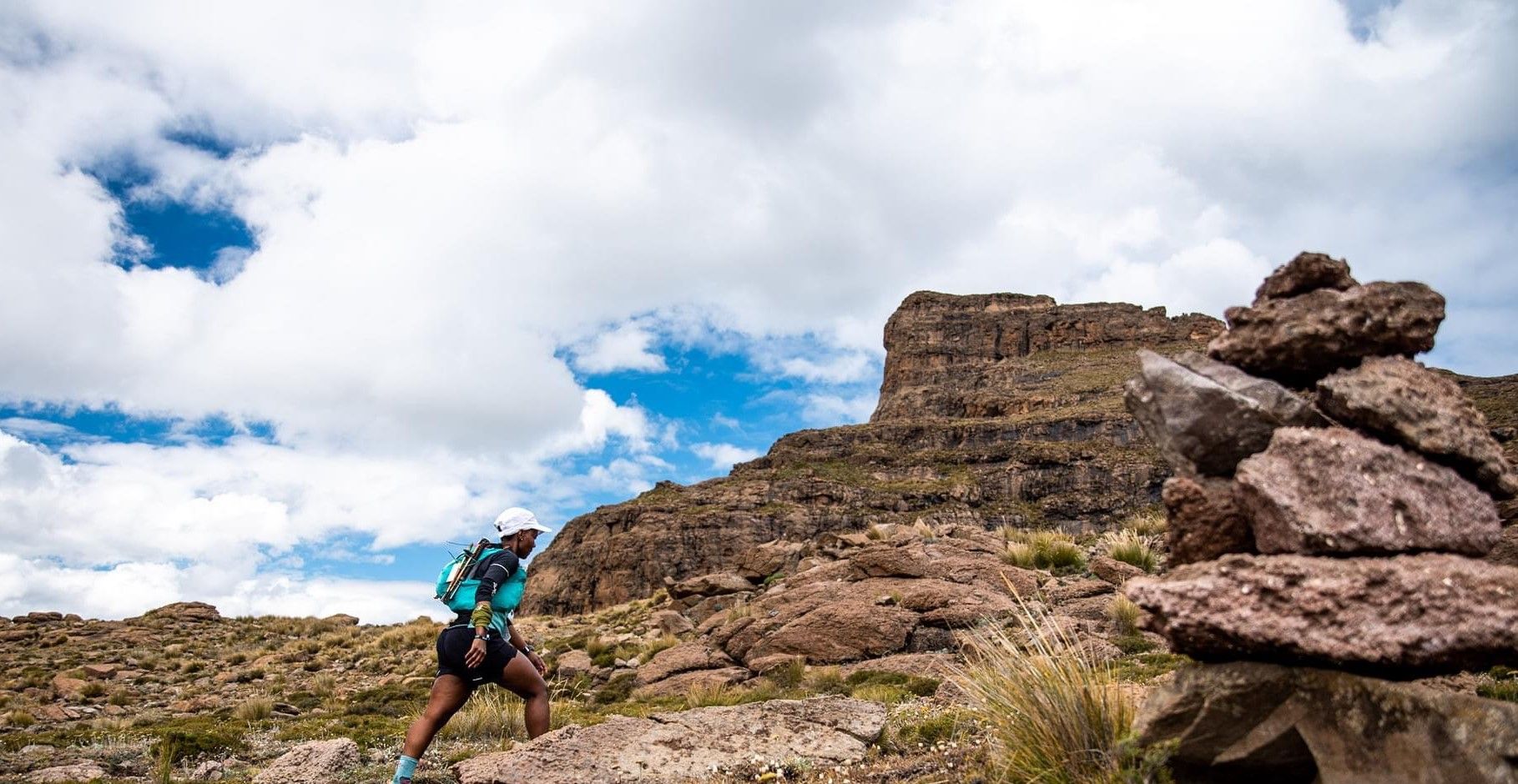 Before my first Comrades ultra marathon I had supported several comrades finishes for many years, when I had plans to run Washie 100miler and I volunteered to support at this race and before my first 100miler I had followed and engaged with those who were experienced in this adventure. When I enter a big adventure, I educate myself so that I have an idea of what lies ahead, I'm usually scared but I would have already concluded whether it is my kind of adventure. The difficulty of the challenge ahead is usually irrelevant, the curiosity and desire I would feel is always more satisfying that I will go ahead and conquer that fear. I did my first 100miler 7 months ago,  it was an "easy" race, 25 hours later and a 4th place finish, a podium a month later with an Otter trail race finish in-between. I had a hint of what a 100miler feels like but it gave me no idea how my body would respond to this next adventure in the Drakensberg!
I planned to enter 100km Ultra Trail Drakensberg in December 2021, but "Team Lesotho" insisted "We Go big or go home" and I accepted the challenge. At the end of January, we put a training camp together to go explore the unknown, the first 73km of the race from the previous year, self-navigated. At this stage I had never navigated myself in a race, I always relied on route markings (learning this later saves me in the actual race). We drove to Lesotho with a crew of 7 people for a 3 day training adventure.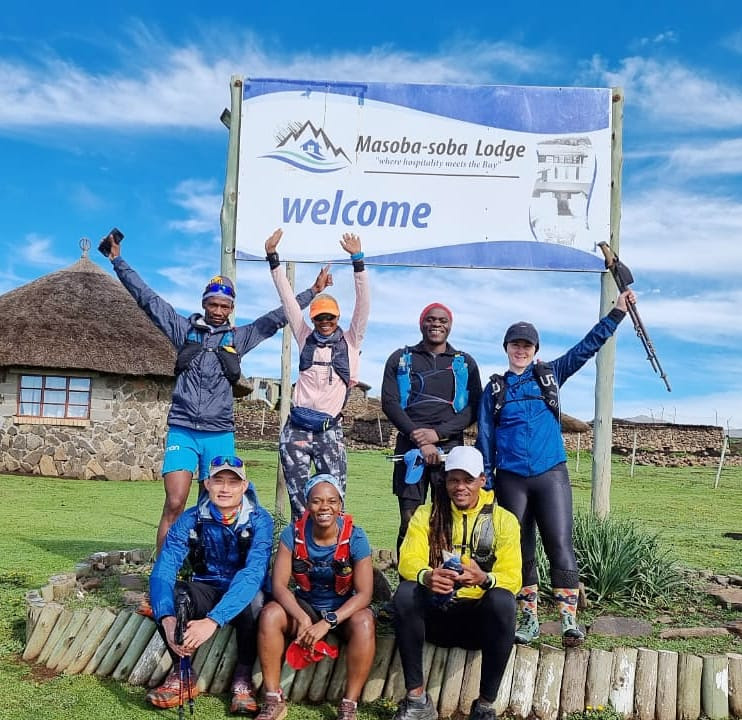 At the end of the weekend all I wanted to know was who made the race director so mad that he approved such a brutal 73km on the front end of a 100miler. The consolation was that I now know what lies ahead and I was mentally prepared for the everchanging weather conditions, river crossings, altitude sickness (at some point I struggled to swallow) and a lot of tripping and falling. I had a clear vision of the dangers that lie ahead as well as the glory I so wanted in running and finishing such a brutal race.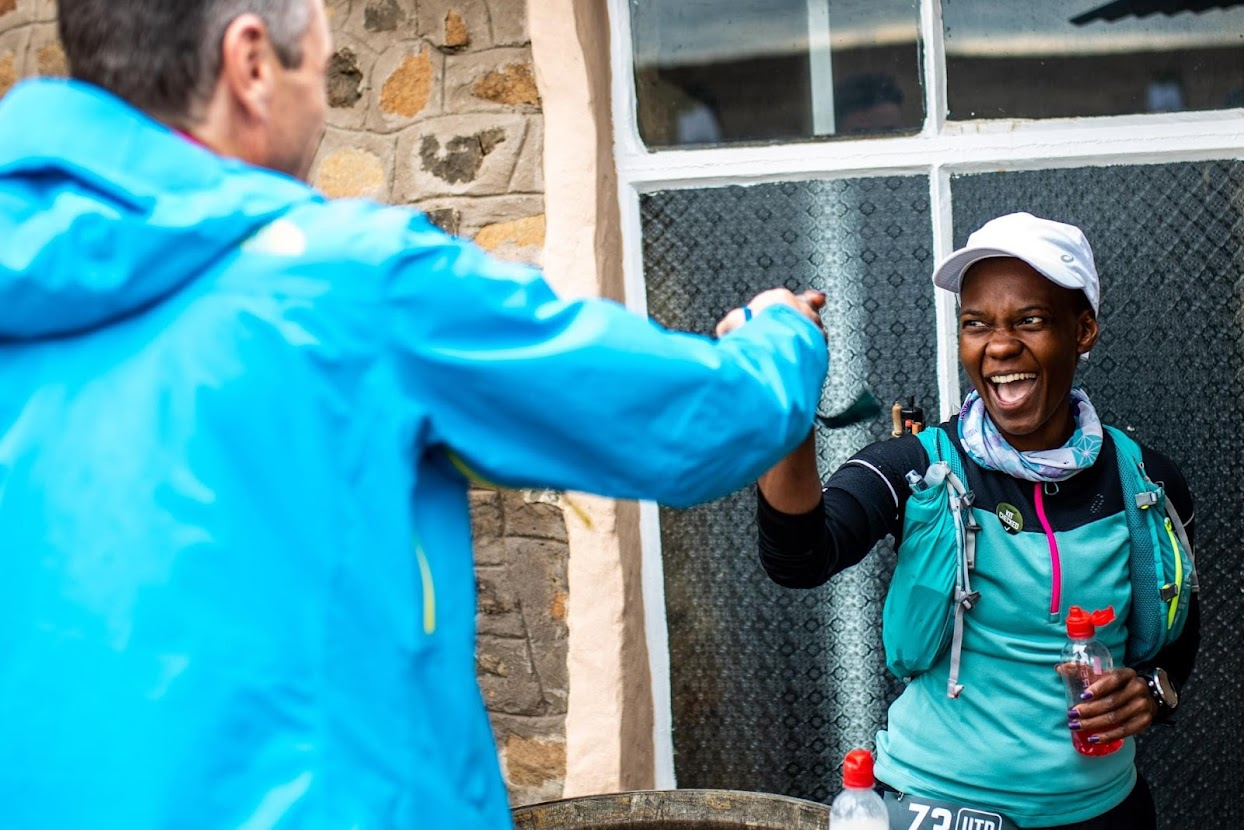 22 April 2022, 10AM I had made it to the start line at the Lesotho border, on top of Sani Pass, 4 months of preparation juggling between work, runs, managing a family and 3 kids that never volunteered any free time to their running mom. The night before the race, I was in tears and had suggested I should not run, with 4 hours of sleep to race pickup, my support packed the bags and said I am being petty, " YOU WILL RUN!" (That was a very strange instruction, they can't make me run, right? but it seemed to have worked, that was my sister knowing very well how to manage my emotions with the tough love). Mentally I knew I was on the backfoot, but I trusted my training and my will to finish this race. I recall one of our support at the hotel before the race noticed I was absent minded and held my hands "Nonhla, whatever is bothering you, shake it off! you are here now, focus on the running". I tried my best to get my mind at ease.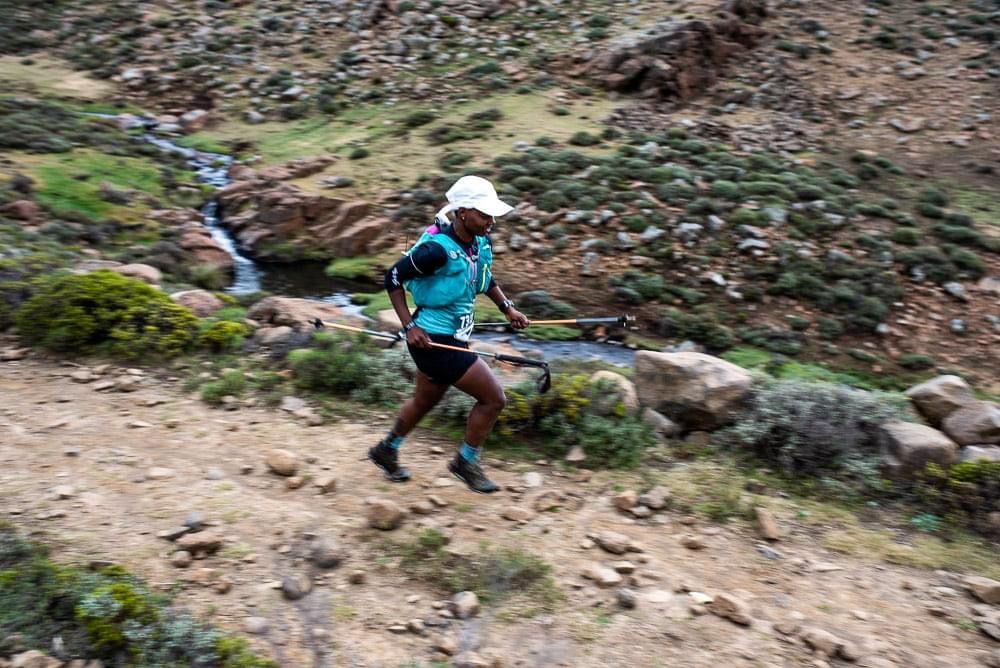 I got  to cruise through the first 40km, at compose pace, with a smile and gratitude to everyone I met, many really cheered me on and I truly appreciated every encounter of seeing familiar faces at check points as I spent most of the race by myself. Being known as the loud trail chatter box is one element of my personality I don't disappoint on, even on my bad days, I laugh, I chit chat and enjoy the adventure, this is how I turn on a positive mindset during a race, remaining calm and kind at the worst times.

The January preparation played to my advantage as my mantra for the day was "Survive Lesotho and you will finish the race", I knew this would be the toughest part. When the night came, I was ascending the highest peak in Southern Africa, Thabana Ntlenyana, but the summit just never came. I convinced myself I'd have a good run down and could still have a good race, after several falls on my way down I realized it was time for mental game to switch on as nothing was going as planned anymore but this is one race I struggled with positive self-talk, I kept hearing the voice that said "maybe it was never meant to be" given the pre-race events and challenges I had faced. Surviving Lesotho slowly became mission impossible, many runners will relate to this, it almost seemed like a none ending mission to get out of Lesotho!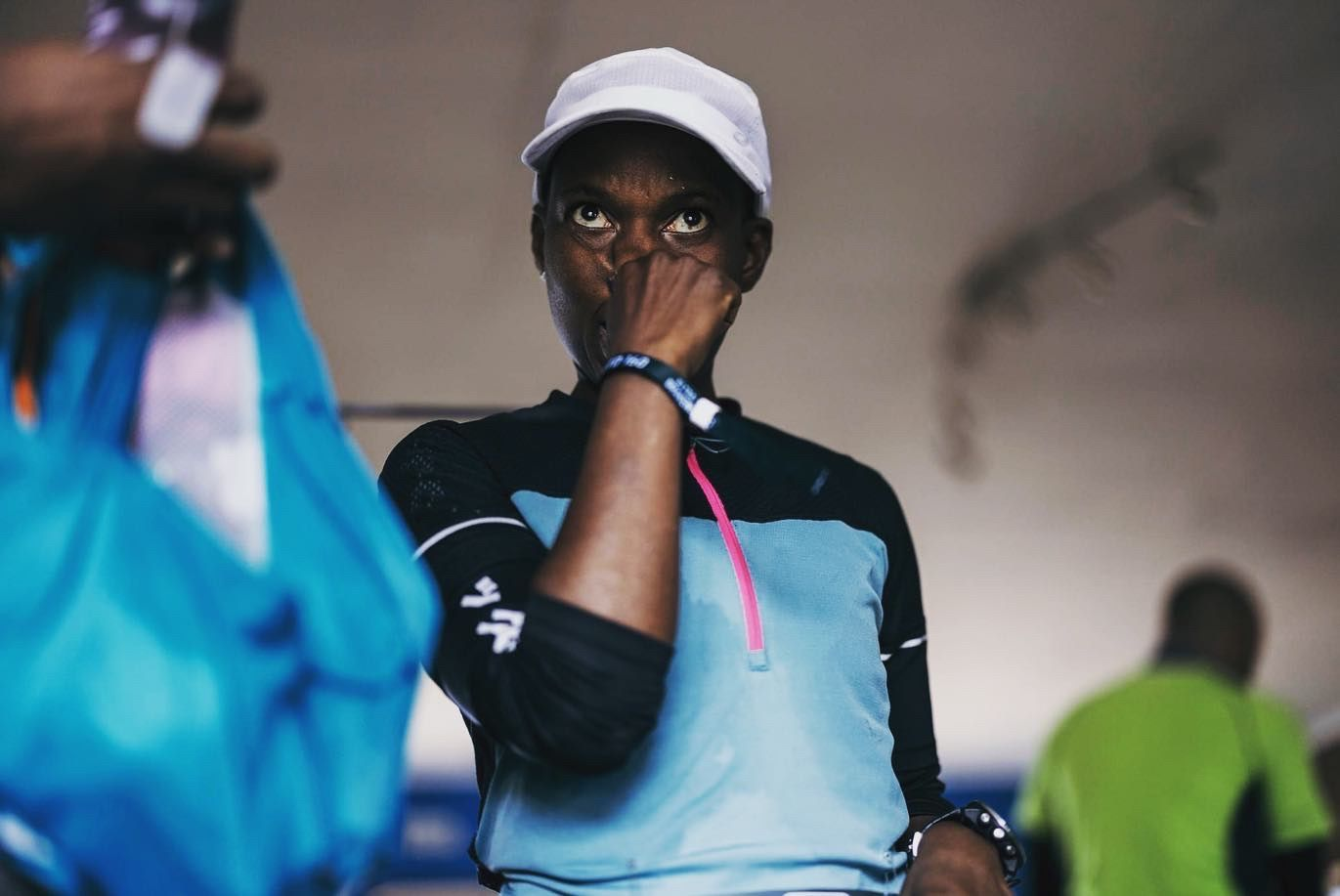 one advise I can give in how to survive an ultra after so many wrong turns is BE PREPARED to get knocked down and get back up; both mentally and physically #soundmindsoundbody I knew it was not going to be easy, it took physical preparation to get through the first half of the race with high altitude curve ball but running (or should I say power walking) the last 40km on blisters which surfaced from 100km (this was due to changing weather conditions and many river crossings without change of socks and getting lost and being stagnant for more than an hour before that) that was a mental game. The scary night runs, the ultra-race I almost "DNF" in March due to getting lost and running aimless kilometres, running on painful tired legs on those back to back long runs and many struggles during training, those lessons made me mentally stronger. The moments of weakness did not define who I am as a runner but finishing the race was a true reflection of who I really am, I don't quit! It was all storms I passed to the ultimate goal!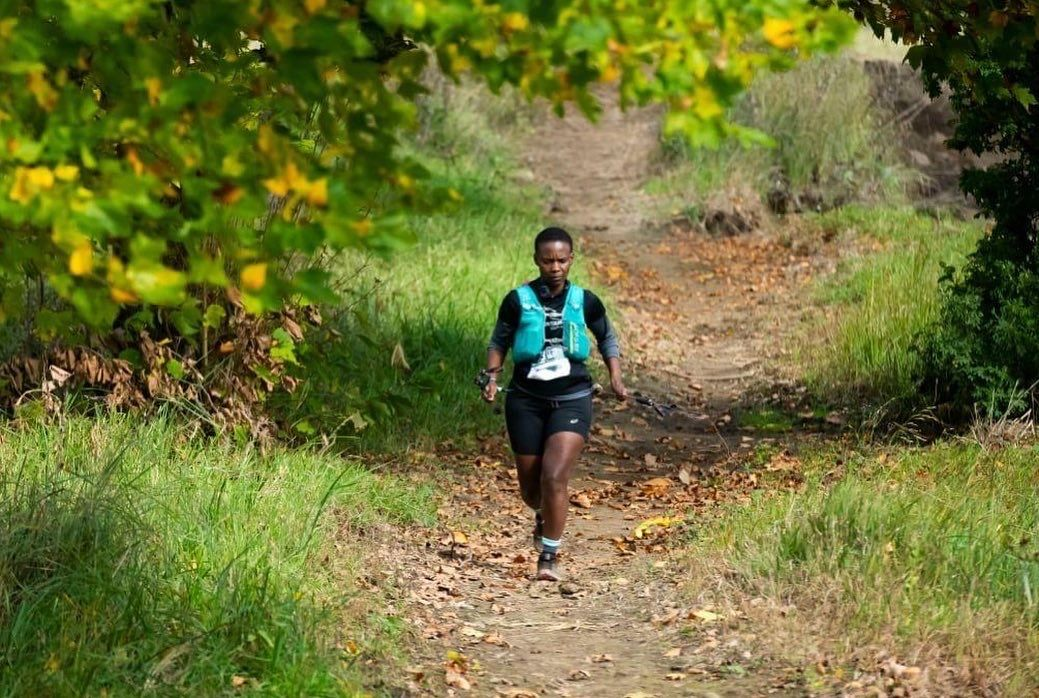 I like the underdogs, I usually support the struggling team because there's always room for improvement, I am the runner who likes to peak on race day because I'm always work in progress, I don't share much of my running stats because for me, the process is more than just numbers, or is it that I don't run fast but I run far, and maybe I just like surprises so when I stand no chance to complete the mission, I am inspired to flourishes, I get to fight more for the "team underdogs" and really when it seemed impossible to finish, when the medic saw my fuelled blisters and asked if I'd be okay to continue, I put on a brave face and said " yeah, if you can tape them not to worsen" after all I had already acclimatised to the existing pain. Those blisters brought me more fire for every step but I guess I also had the will to do what now seemed impossible. I had to take my shoes off for breaks and the last 20km took me more time then I'd ever imagine, there was clearly more fire inside me then the fire I was experiencing physically! there is certainly power in movement, I promised myself I'd keep moving forward until I see the finish line, this meant walking for hours!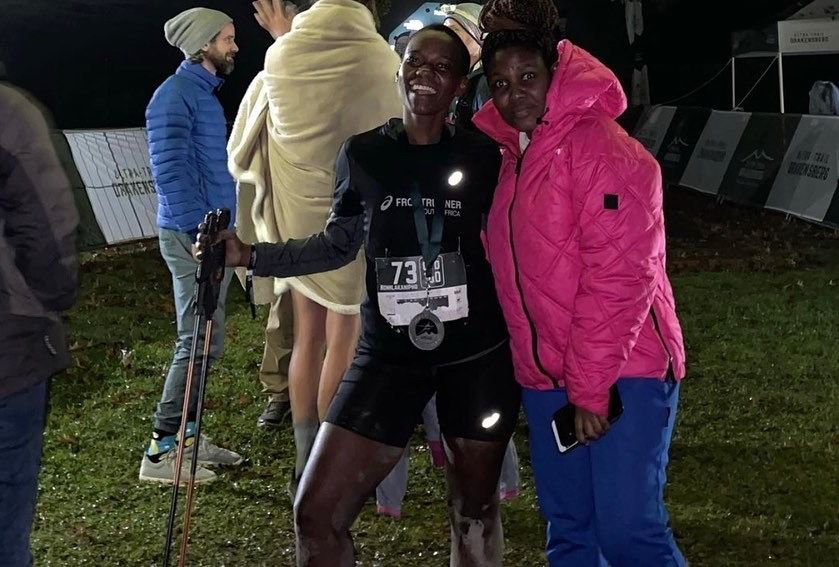 167km later, navigating through two countries, 37hrs of fighting mentally and physically, I finally met this clearest vision I had of completing the toughest 100miler in South Africa, 7th Female and 23rd Overall, one can only imagine how tough a race with almost 40% DNF rate must have been, a blog can't accurately illustrate running the Drakensberg mountains and trust me, they don't call them" dragon mountains" for nothing. I transitioned from the "maybe this day is not meant to be" voice to "my body is capable, I trained for this" voice. Many seasons later, three outfits, two shoe changes (*Fuji Lite 2 was my trail shoe of choice) and four pairs of socks, I had met the adventure I had gone out to seek, and this is what fills my cup of life! Grateful for ticking this one off!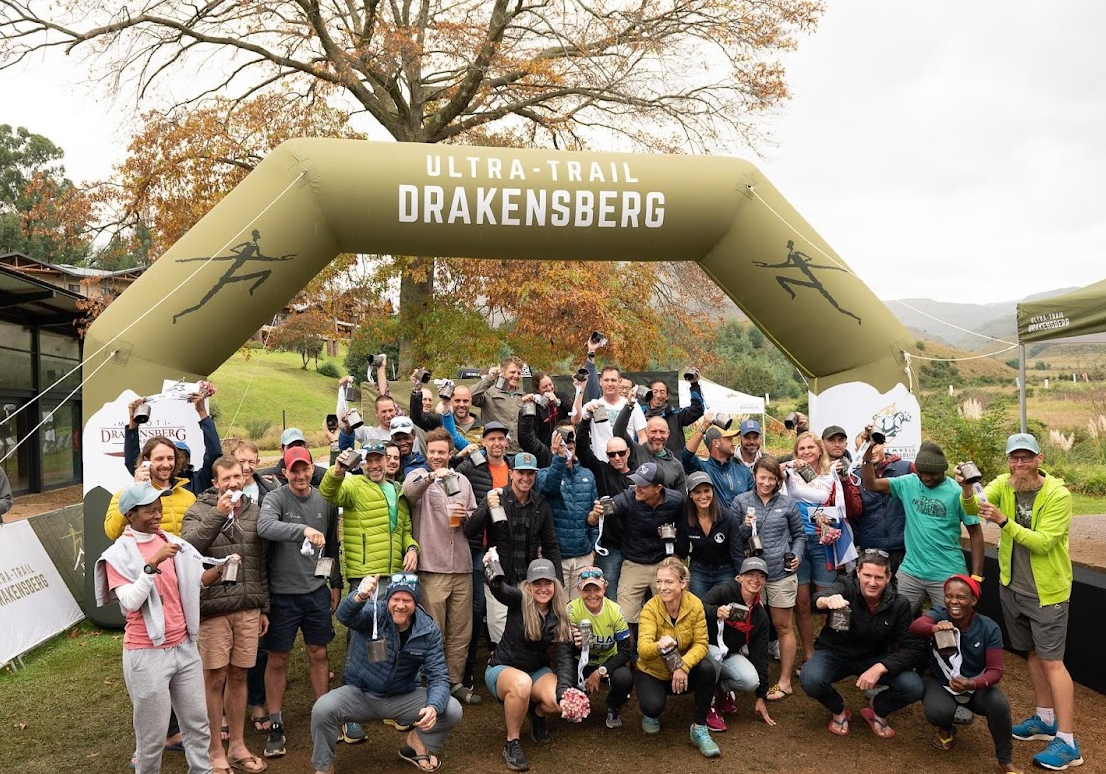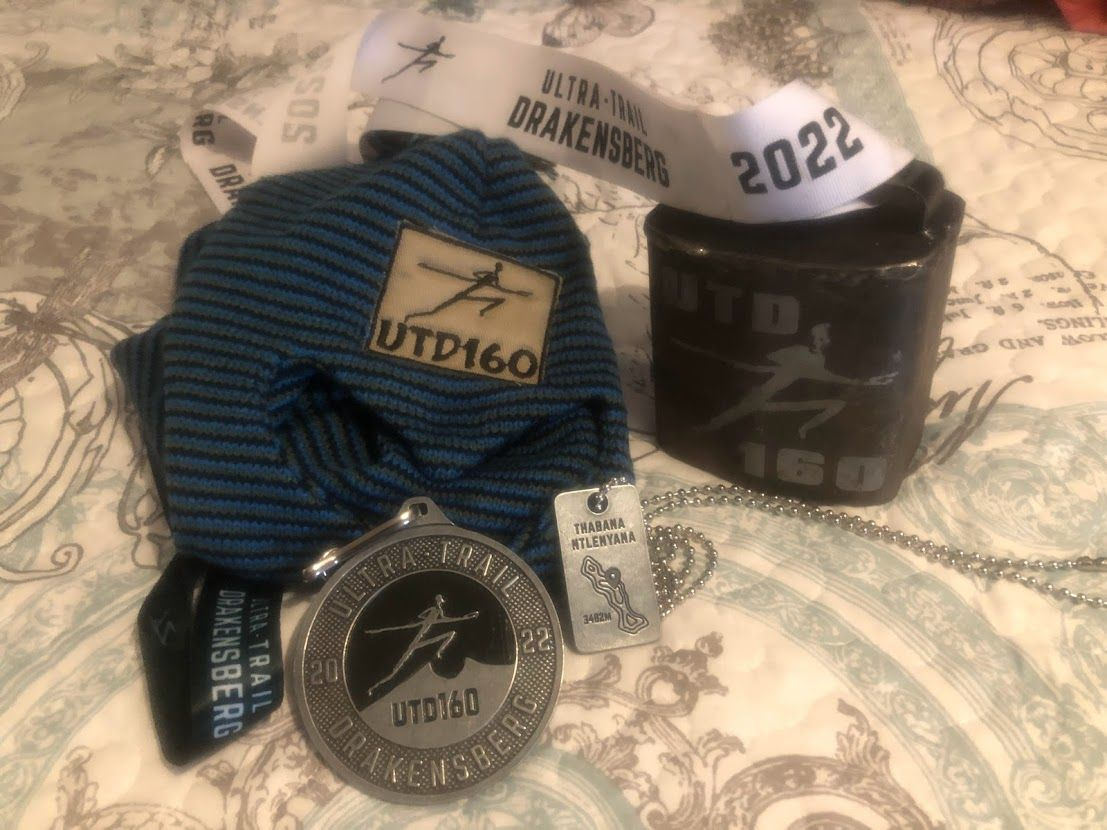 Did I meet my race target? NO! Did I have my best race? NO! Did I learn? Hell YEAH! And I got the Bell! In the words of my favourite author Paulo Coelho "Be brave. Take risks. Nothing can substitute experience." I can't wait to do it all over again and gain more experience, to be brave enough to meet my next adventures with the clearest vision, It might sound dumb but rumour has it, I'm also damn tough!
**Images are curtesy of Ultra Trail Drakensberg Photographers 

written by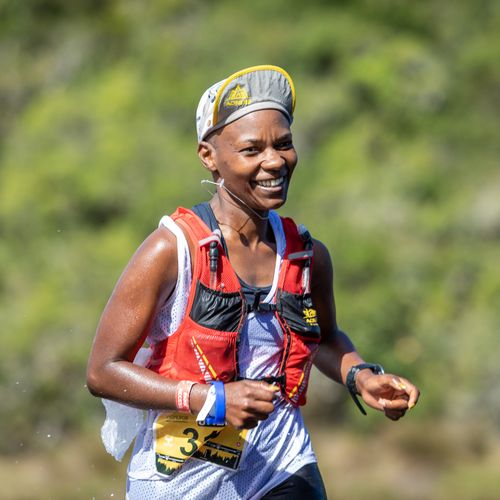 Nonhla Tau
Engineer from Johanneberg

Age group: 32


My Disciplines