Sport is much like a relationship. If you don't give it the right amount of respect, commitment and passion. You wont get very far.
Finally!
After Covid, looting and flooding in KwaZulu Natal, liquidation of airlines, rescheduling a date 3 times over and long traces of emails with service providers... We finally got to have OUR day.
And what a day it was, we were graced with hail and rain the morning before and I was assured that "It too shall pass."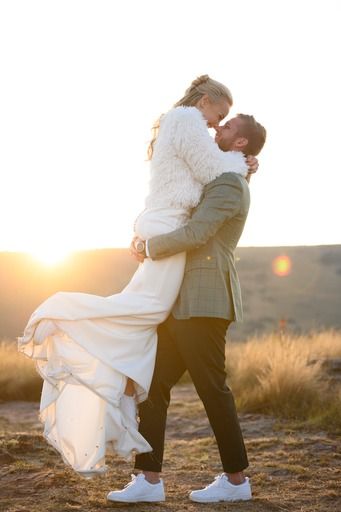 I don't know where my trust in humanity or mother nature came from but I knew that the Weather Gods would be on our side for our wedding day.

Without a doubt we were extremely stressed leading up to the wedding as there was no plan B, for our already plan D. I can clearly remember, on the morning of the wedding, everything was calm and I knew that this day would just fall into place. A  place we hoped and dreamed of, and of-course what was meant to actually be.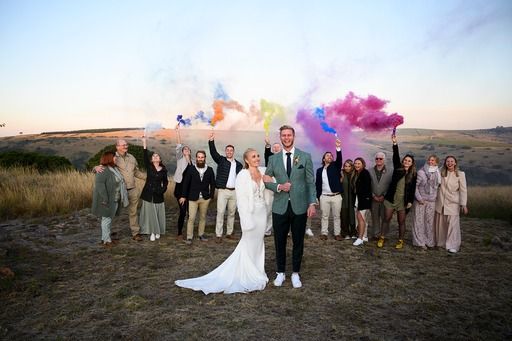 If you in it for the long haul, rolling with the punches, dealing with all that life could possibly find to throw at you. Yet you embrace it all and turn it into a story to talk about in years to come. That does speak volumes of your character as an individual as-well as a couple. It outlines your passion, determination, commitment, love and respect for one another. Knowing that nothing could break you apart. It somewhat takes you back to basics, making you really understand the meaning of "Team work". 
This really does resonate within sport.

You cannot let uncertainty keep you from trying. You cannot let failure scare you from chasing and living your dream. You cannot let failing the first time have power over you and stop you from getting back up. Communication is the strongest key to success and I can tell you, we have sat many a night around the dining room table discussing our goals for ourselves as well as in our relationship, be it for our future, our hobbies, our jobs or our general way of living life to its fullest.
As a couple we always aim to be our fullest self, this particular day was going to be a rather fine representation of just that. My husband has always encouraged me to embrace life and do whats in my best interest. I knew wearing sneakers would totally be "us".  While having this phenomenal brand support my running journey, I knew without a doubt that I would be my fullest self wearing ASICS Lifestyle shoes as our wedding shoe of choice. I can confidently say that my feet were extremely comfortable the entire day and throughout the evening.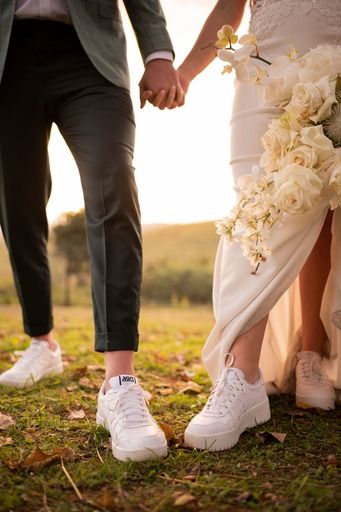 Relationships as well as your Sport have the same fundamentals:
- Passion can never die out, once you've lost your passion you start letting the small things slip.

- Respect is needed, we have to remember that we are not better than our partners but more as equals. We have duties and responsibilities to fulfill that will lead to our successful journey. Much like sport, we have to respect the game, understand that we have to put in the effort and time to achieve greatness and most importantly respect your team mates and opponents.

- Communication. This one I find very much the base of it all. Communication with your partner, coach or physiotherapist has to be spot on for everything to balance. The only way in which we understand one another and are able to move on from stumbling blocks and continue to build stronger foundations or bridges, is to have an open line of communication. This will not only let you feel more at ease but allow you to stress less as everyone who is in your circle is well aware of your feelings, emotions and your train of thought.

I believe this is why I am able to continue my journey in sport as well as have a well balanced lifestyle.

Trust me, this didn't take one week of mind shifting. This was a seed that we planted 4 years ago. With a lot of work and patience, we are seeing the rewards.
All you need to do is find something and someone that you are soulfully interested in. That you feel strongly about and I can assure you. You will find YOUR balance and it will ALL be worth it in the end. Dont give up, don't stop believing in yourself and take this little note with you...Accept the help and guidance given to you. 

Yours in Running and in Love,
LaurenTina

written by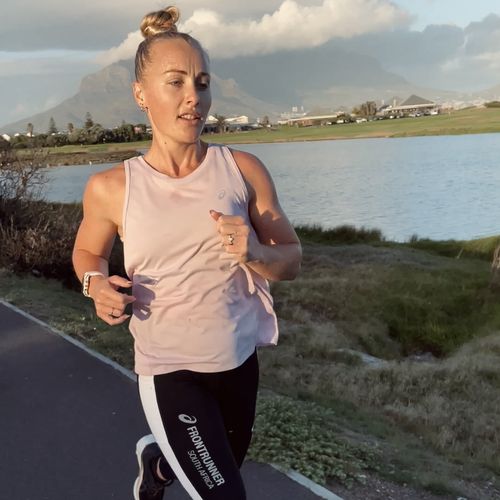 My Disciplines