I took part in the Uplifting Trails Expedition at the beginning of October and I must admit that this was the most life changing experience personally and in my running career. The people, the views, the food… everything was amazing.

I am very independent, in everything that I do; work, running etc. and I hardly ever move out of my comfort zone or routine. When I got the message requesting me to take part in this trip, I got instant butterflies. Firstly, because it was all trail running and secondly because of how "out of my comfort zone" it is. Even with that, I responded with a big YES.

One thing about me: I am always up for a physical and mental challenge, especially when it comes to running. I immediately switched from being a road runner to being a trail runner (there were a lot of people who were surprised) and I trained for 5 weeks on a variety of different trails, got used to trail running shoes, got advice from trail runners and got a lot of support from my running family. Was this enough for what was ahead? Well I was yet to find out. Even so, I still packed my bags and prepared for war, like the soldier I am J.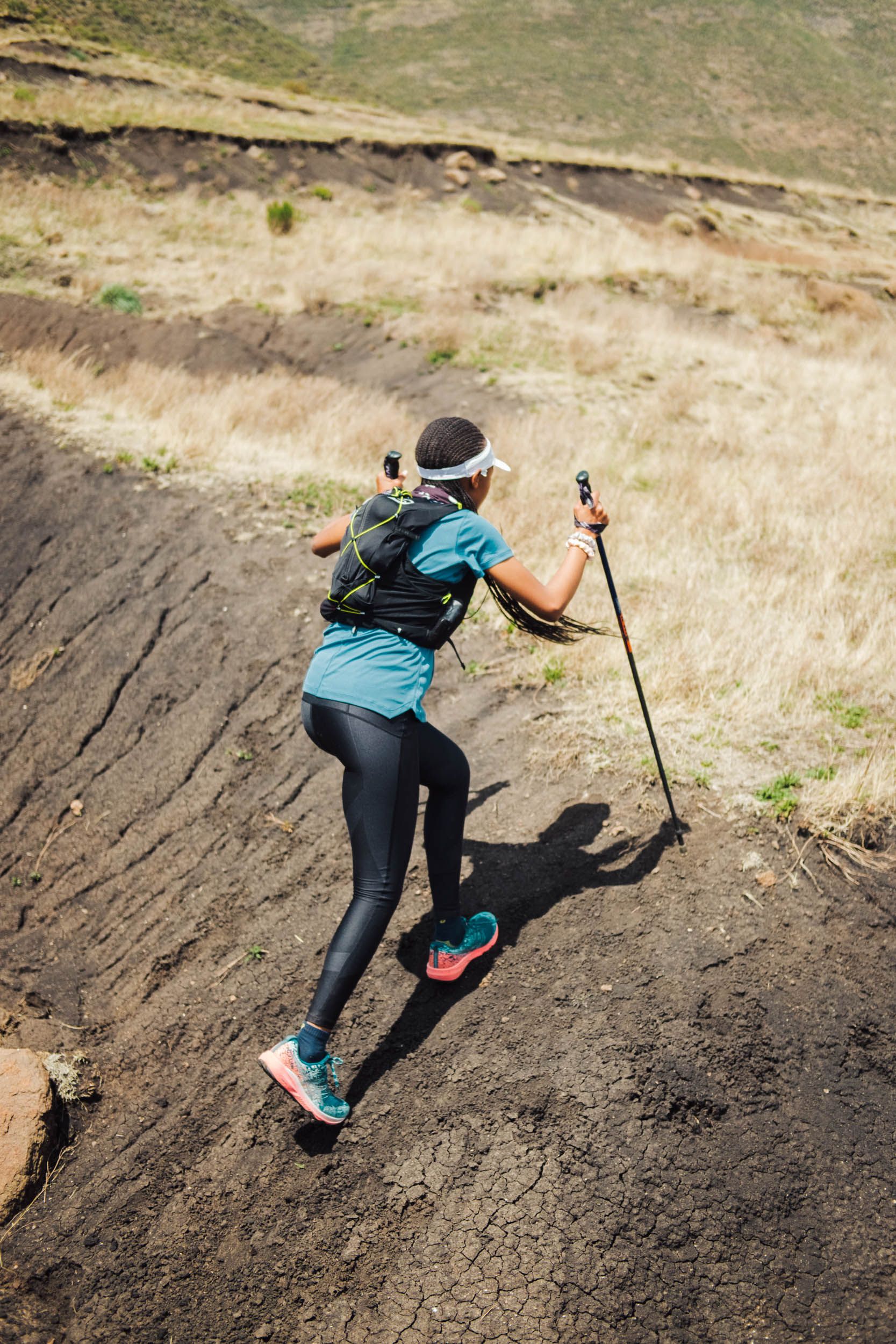 It was my first time "out of the country" and my first stamp in my passport, so I was definitely excited to cross the border and experience a different culture. Everything was set out for us, from the day we arrived till the day we left. The routes, accommodation, meals etc. so we were certainly well taken care of.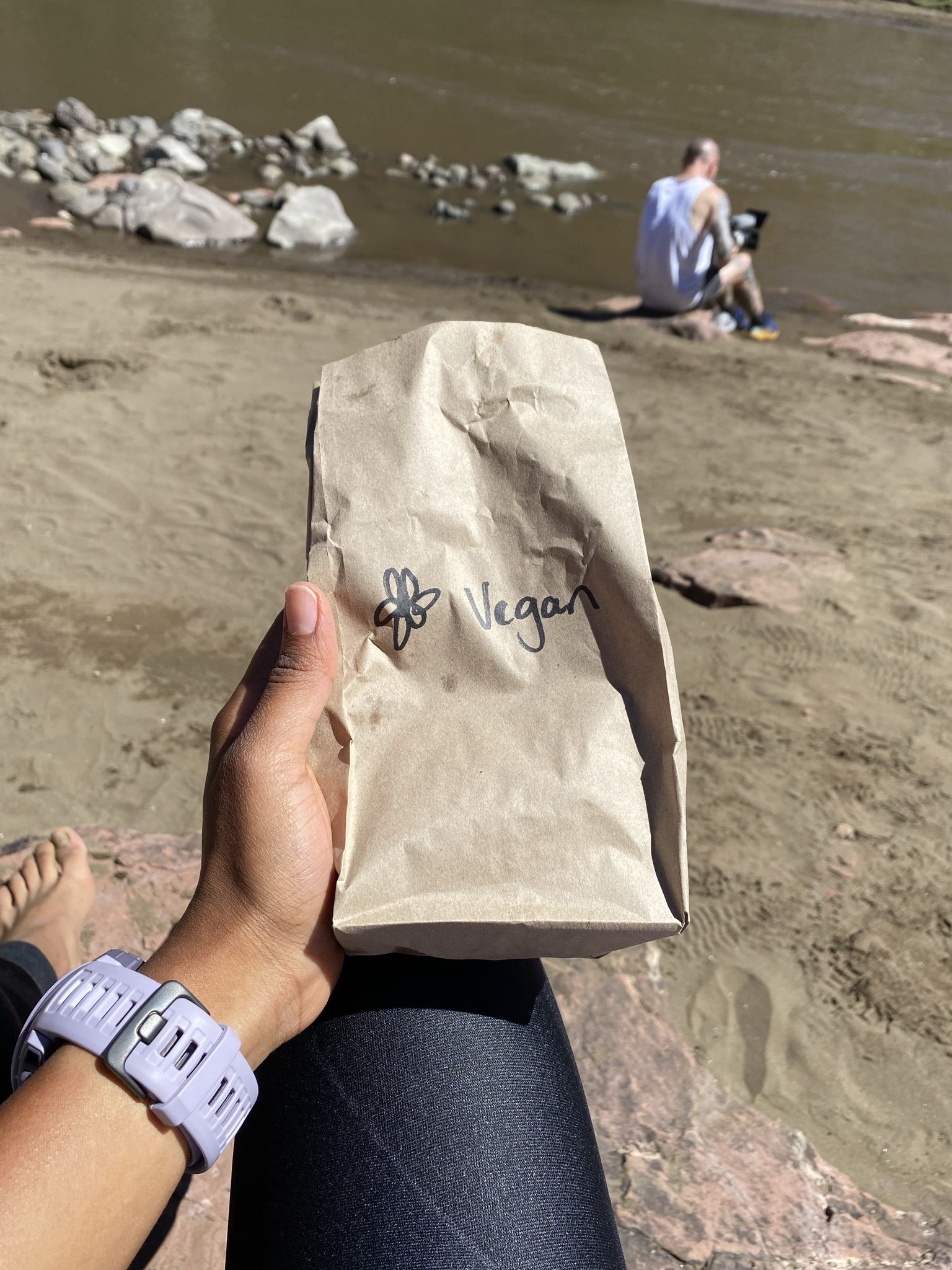 Words fail me in describing the beautiful scenery when we were running in the mountains of Lesotho. I would often take moments to appreciate how beautifully this country was created and be mindful of the peacefulness that the views brought. "When you cross the border of Lesotho, you immediately become one of the Basotho", this is the mantra that the Basotho people live by and we certainly felt like one of them. The community of the Basotho are so warm, loving and accommodating and we definitely felt like one of them. They have such a simple way of living and make the best out of the little they have which is a great lesson we all learnt from them. The food was amazing!!! I must say, I was a bit worried being a plant-based eater, coming to a totally different country, but I was well fed and I thoroughly enjoyed the food, especially the bread. It was such a privilege to have firsthand experience all the above.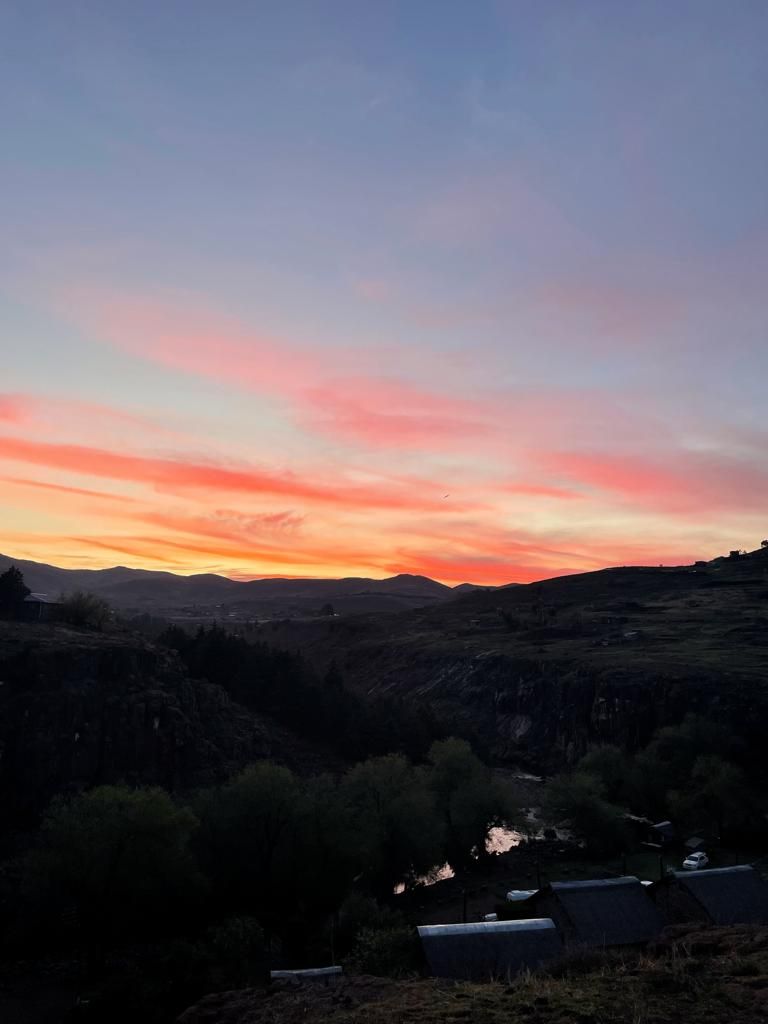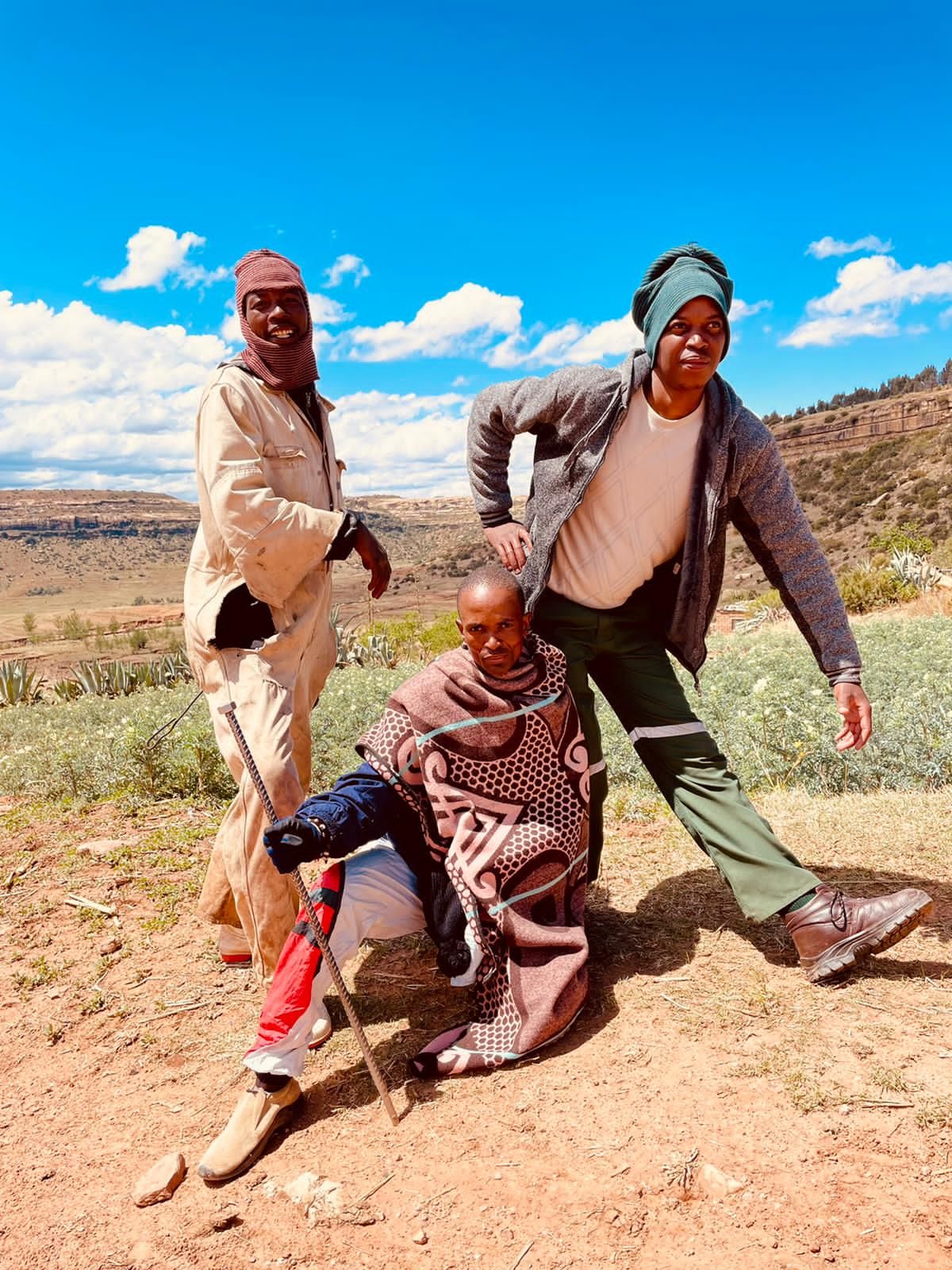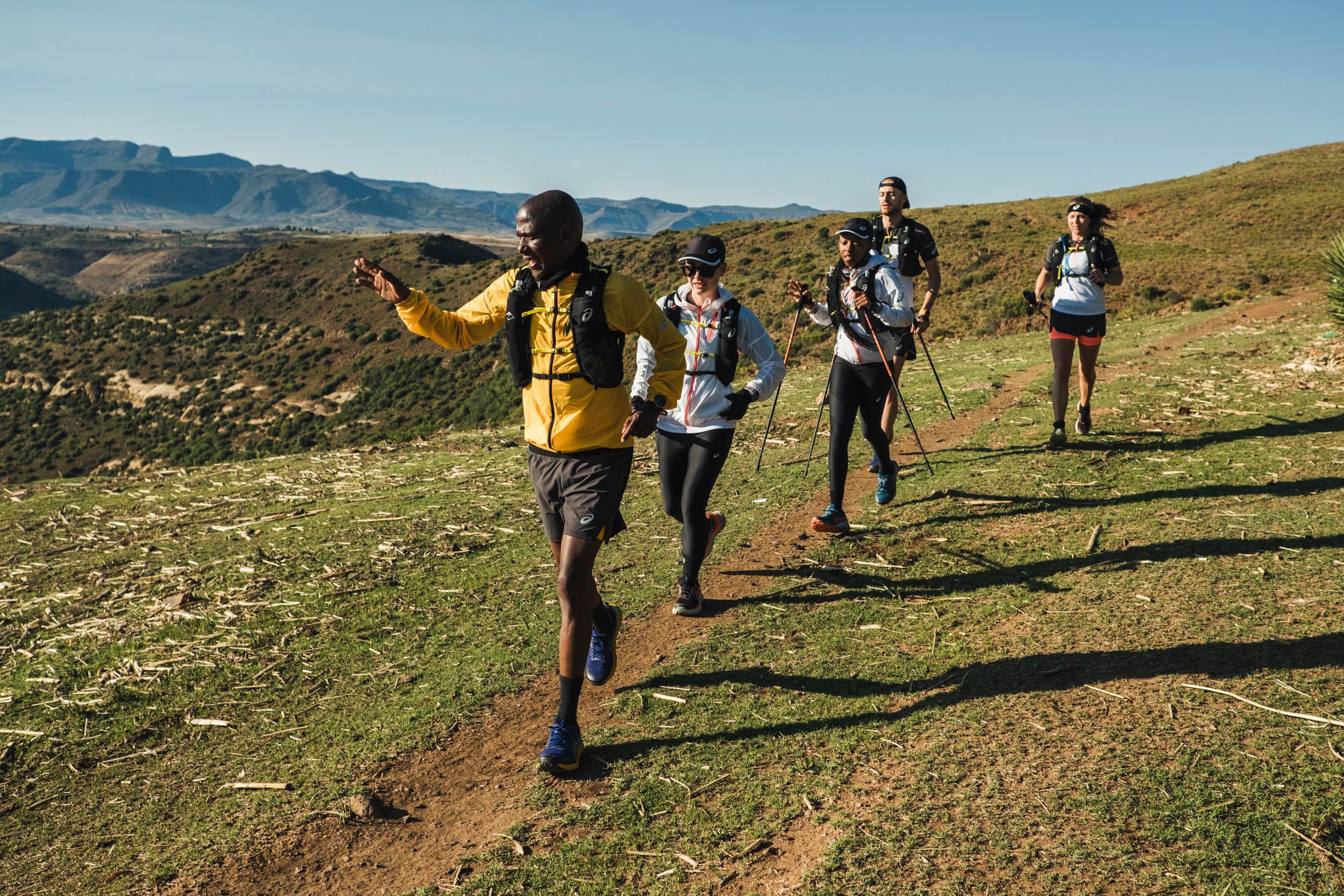 The plan was to run 250kms for 7 days and I confident that I would be able to reach this goal. However, on the first day I had a bit of a niggle which gradually worsened throughout the running days until I could not continue on from day 6 (this I will discuss in more detail in my next blog). Overall I completed 6 days of running with a total of 209km, which I am very proud of. I had expected to finish, but I was not able to. It definitely has been very difficult processing the emotions behind that all, I guess it would be for any athlete, but I do not allow that to over shadow my experience and achievement.
There were a lot of highlights on this trip, but for me the biggest highlight was the teamwork. I was a bit anxious going into this challenge with such little trail experience but the team (Cat, Tsotsang, Cailin and Eddy) was made up of such amazing individuals who listened and were patient. We encountered some difficulties, but nothing some rest, food and a bit of humor could not fix. Cat always providing the best running advice, Tsotsang being an exceptional guide and helping me with my Sotho, Eddy being the "leader" of the group and always lightening up the journey with laughter and Cailin helping me have a taste of home every day. I appreciated how we all came from different running backgrounds and were able to accommodate one another on the trails. I believe that this is what running is all about: alone we can go fast, but together we go far, and we indeed went far.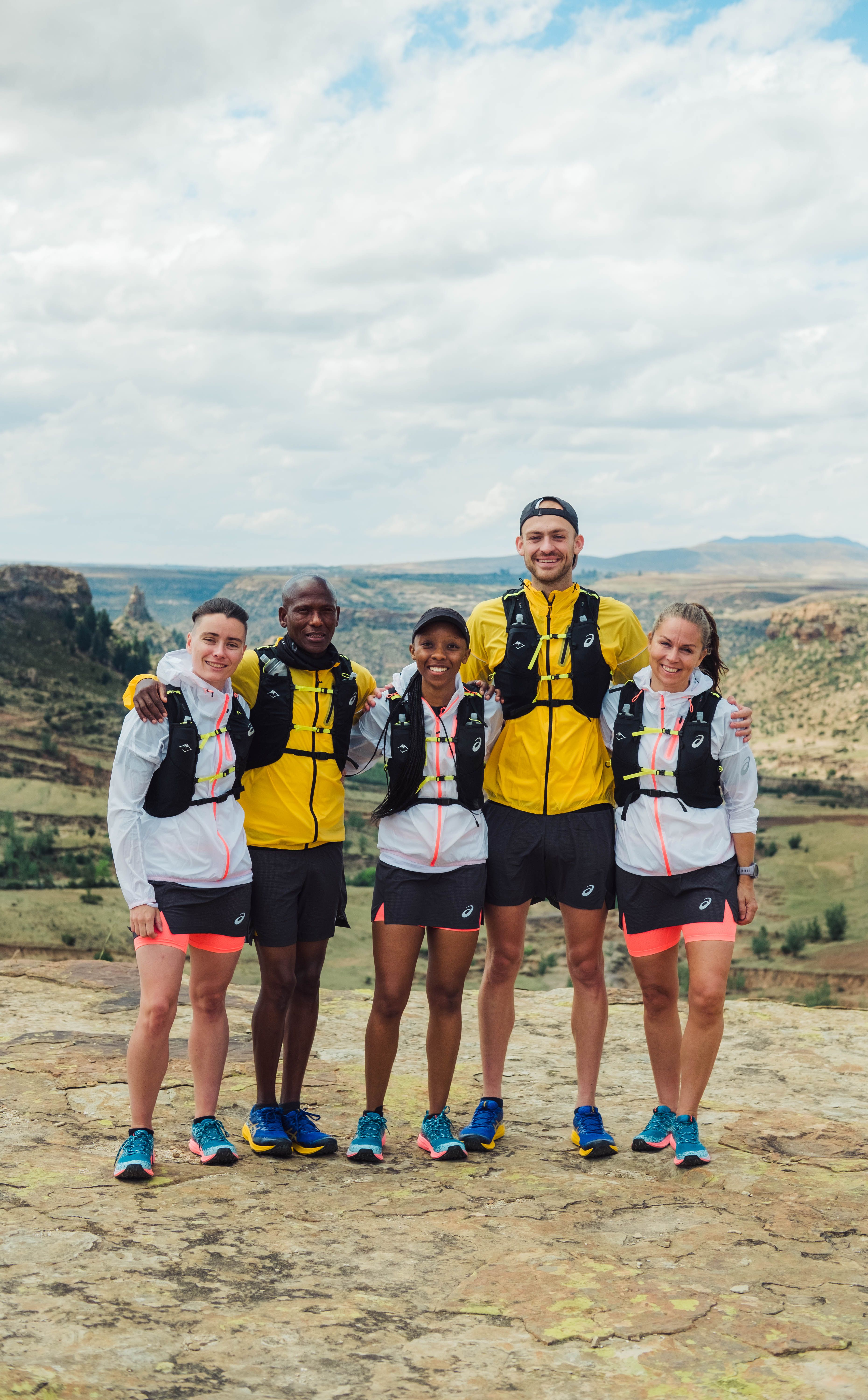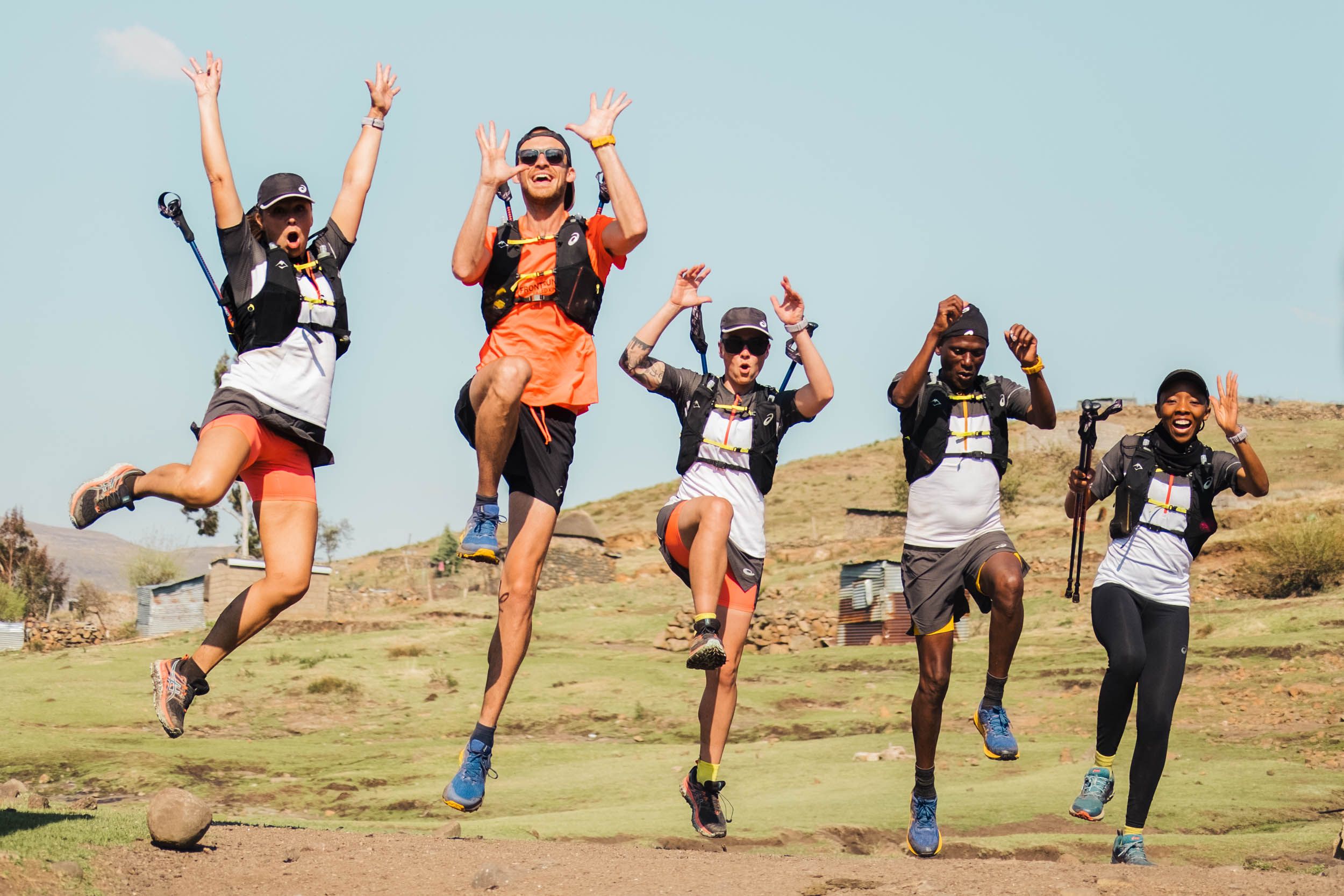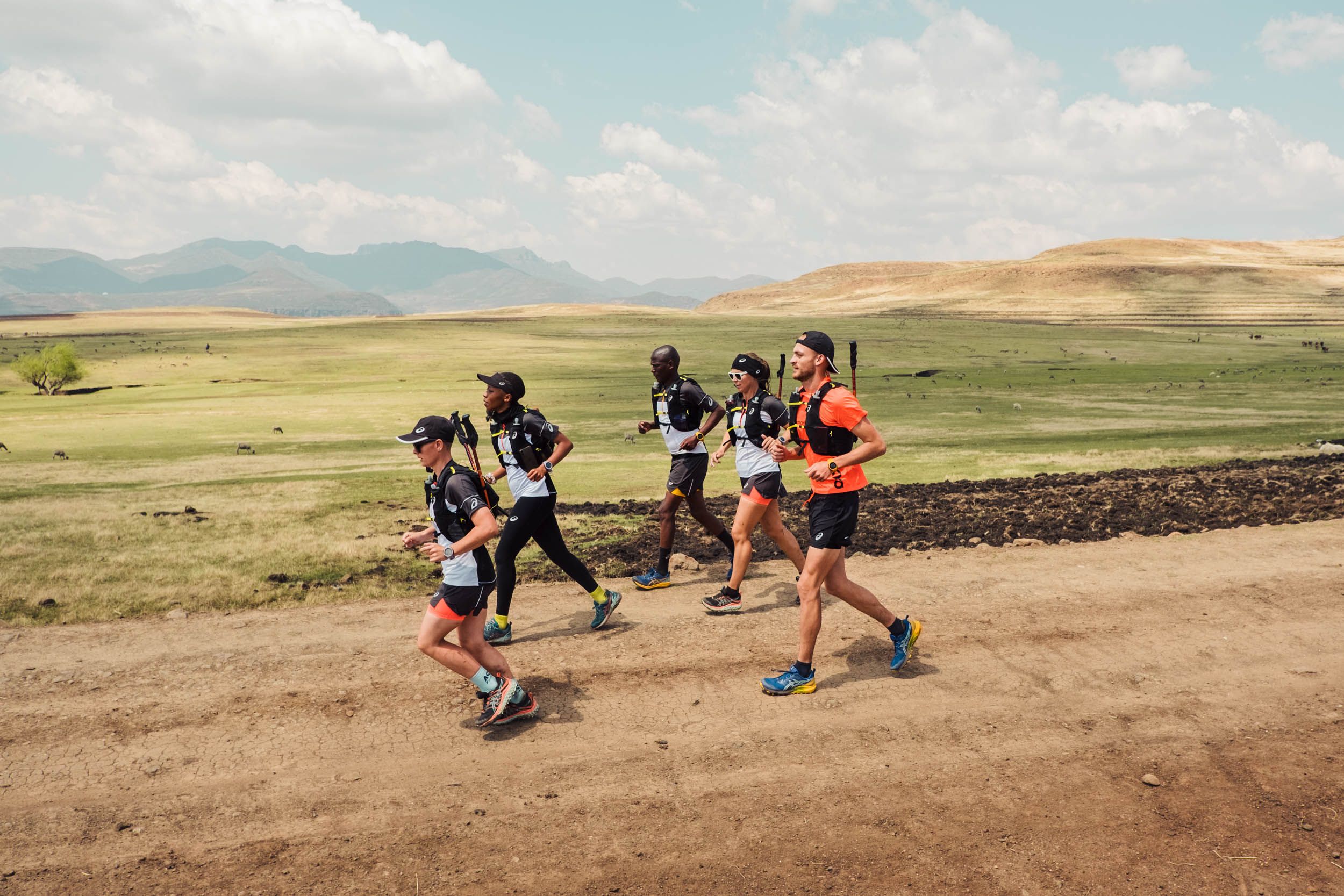 A big thank you to the ASICS team for awarding me this life time opportunity. I cannot express how grateful I am that you believed in me for this. Thank you as well to Lesotho Sky who made sure we were taken care of in every way whilst we were in Lesotho. Also, thank you to the photographers, you guys are amazing. Lastly, thank you to the Iconic Agency for being such an amazing camera crew and showing us so much love and support throughout the whole journey.


written by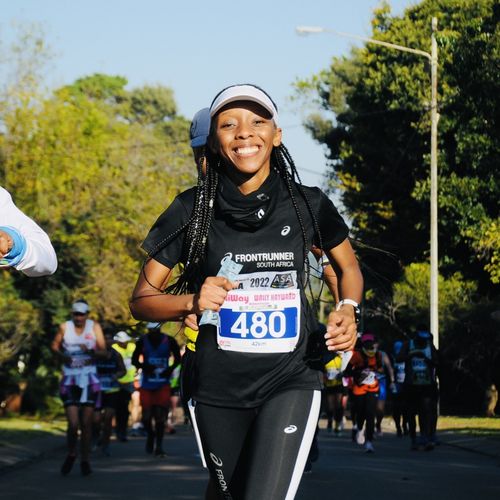 Mbalenhle Gumbi
Educational Psychologist from Johannesburg

Age group: 29
Club: Adventist Athletics Club

My Disciplines