The everyday shoe for both longer distances and short fast 5kms.
The Gel-Nimbus 23 Tokyo:
Is a definite show stopper….It's light design and durability make it an absolute must for those looking for a reliable pair of running shoes.
The design is well rounded and has a bit more room around the base of the toes which is perfect for those with a wider foot. It is very comfortable and holds the ankle well to avoid any ankle rolling whilst out on the road. The thick layer of Gel and FlyteFoam Technology at the base of the shoe provide a lot of comfort on high impact surfaces. I love the mesh designed tongue which aids to the breathable design and assists the foot with movement. The colour and reflective aspect of the shoe are fantastic and serve you well both in the day and at night.
I have set my PB's for both 10km and 21km in the Gel-Nimbus 23 Tokyo's. I can safely say the comfort and reliability of these shoes have definitely assisted me with the new records. The overall feel of the shoe is very comfortable and knowing that my ankles, knees and body are protected helps my mind focus on the task ahead.
I would highly recommend the Gel-Nimbus Tokyo to anyone looking for an all rounded shoe. It ticks all the boxes when it comes to road running and I can safely say that I have felt the difference whilst out on the road.
Highly recommended!
written by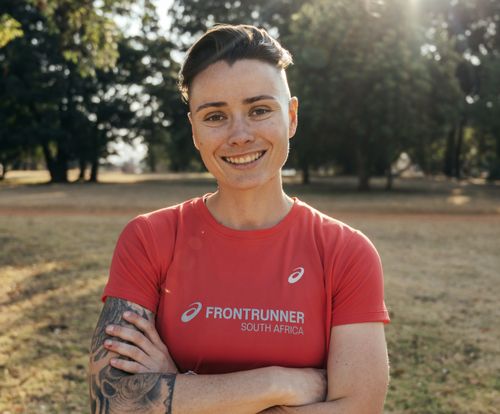 Cailin Whyte
Head of Sport from Cape Town

Age group: Open
Club: ASICS
Coach: Michael Obery
My Disciplines