The ultra light shoe that comes with quite a kick.
The ultra light shoe comes in with quite a kick. This shoe is designed to assist you to compete at a fast pace whilst looking after your body. The curve design assists to get that pace up and the shoe itself is extremely light. It benefits those with neutral pronation.
As a frequent road runner here are a couple of things I enjoyed about the new Magic Speed Road Running Shoes:
The actual fit of the shoe is very well designed. It has great inner support at back of the shoe to ensure the ankle is firmly looked after whilst on a run.
The material used is extremely light and allows the feet to breathe. This proves to be extremely beneficial especially for fast, shorter runs.
The colour stands out and has great reflective features which is an essential factor.
The curve design with extra grip at the front of the shoe allows for smooth push offs with every step.
The sole of the shoe is extremely well cushioned with Flytefoam Blast making it very comfortable for longer runs.
The shoe is has a very thin material covering the foot. It has a very nice feel and allows the body to take control whilst running.
The Carbon Plate aids to the structure of the shoe which allows the shoe to be extremely light. This proves to be extremely beneficial as you feel completely looked after not needing to worry about ankle rolling whilst on your run.
Overall this shoe has a lot to offer. It is fantastic for those looking at improving their times on the road. The shoe itself is really well designed with a lot of thought behind the comfort, durability and performance required to reach new goals. A definite must for road runners.
written by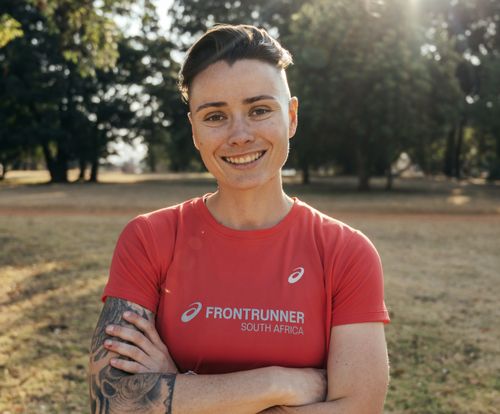 Cailin Whyte
Head of Sport from Cape Town

Age group: Open
Club: ASICS
Coach: Michael Obery
My Disciplines