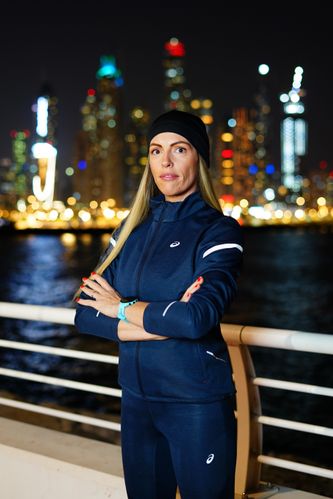 Tania Lolla Kaddoura
Sports physiotherapist |Masters in Physical Education and Sports from Dubai | United Arab Emirates
Age group: 30 -39
My Disciplines
About me
Proud Mommy two years old boy Noah, Living in Dubai , I always challenge myself and take the extra mile. Spartan race global brand ambassador and many times Spartan podium winner with multiple Trifectas . Two Full Marathons & many trail & road runs. My passion for swimming and running lead me to my first triathlon in 2018 so TRI became my new and favourite discipline. I've always been a strong believer in the saying "When there is Will, There is Way"
My biggest achievements
Becoming a mom who managed to stay fit before, during and after pregnancy.
My personal records
My next goals and projects
Ironman 70.3
Check out my Spotify playlist