TRAINING
FIND YOUR STRENGTH
STRENGTH IN MOTION
ASICS footwear, apparel and accessories are designed to support your fitness and your style. Take your workout to the next level with gym trainers that provide support for dynamic movement and gym clothing designed for maximum flexibility and cooling.
WORK OUT ANYWHERE
Get the fitness class experience from the palm of your hand with the ASICS Studio™ app, featuring trainer-led audio workouts in strength training, cardio and more.
GET FITTER IN 15 SECONDS
Take on a new training challenge in just 15 seconds with the Fitter in :15 video series.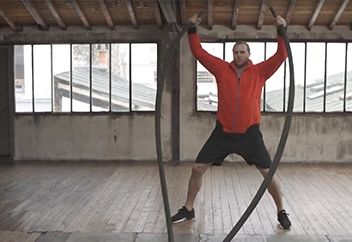 ROPE JUMPING JACKS
Improve your strength and agility. Try this heart-pumping exercise with William Accambray.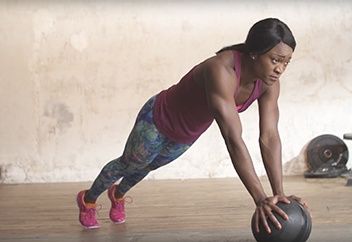 PLANK WITH MEDICINE BALL
Want to strengthen your core? Try this challenging plank with Antoinette Nana Djimou.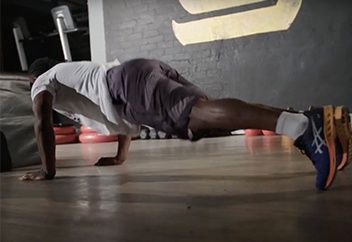 BOX JUMP + BURPEE PUSH UP
Step up your push ups with this combination move presented by Seabelo Senatla.