"Yasss! Against all odds, She can still Run and finish was she started!, My words after crossing the finish line of the Cape Town 42.2km Marathon 2022 last year still smiling. And got reminded how I'm so passionate and love running marathons.
RACE REFLECTION: COMPLETING THE RACE AGAINST ALL ODDS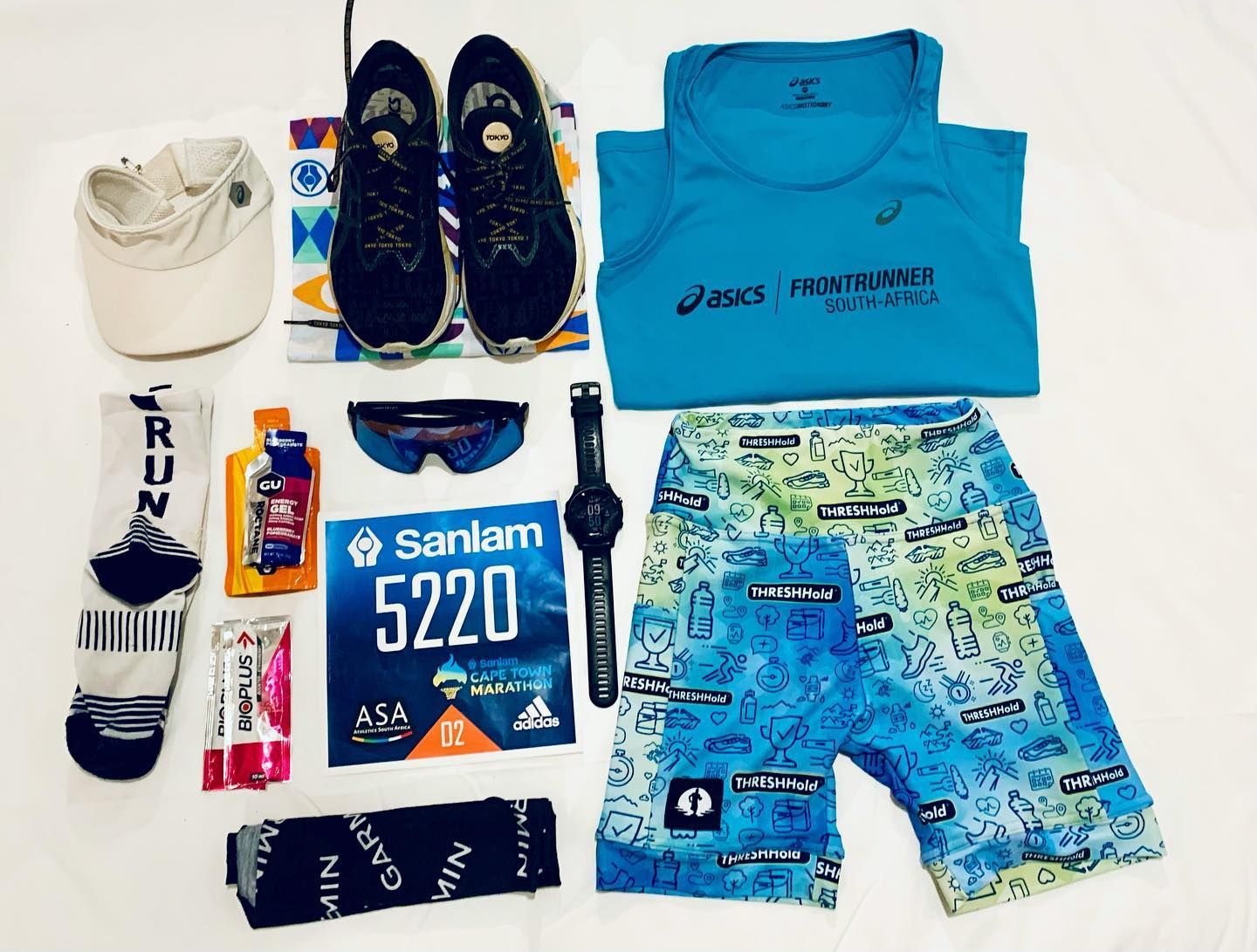 I ran my 4th Cape Town Marathon race after not running the race for the past 2 years during the pandemic, and it was great to be back on the road for this particular race even though the new route caught me by surprise! it was tough and hilly compared to the previous flat route than I anticipated. I finished the race in 4h36 min, not the best time from my previous races; but I was still happy and still super proud of myself to finish still smiling, yet exhausted from running the heat and laughing (lol) it was a long day. But an impressive race; I remember close to the finish soldiering on and seeing familiar faces and people cheering "you can do it Doc, so liberating and connecting with one of our ASICS FrontRunners Global team who was visiting Cape town and also ran the race.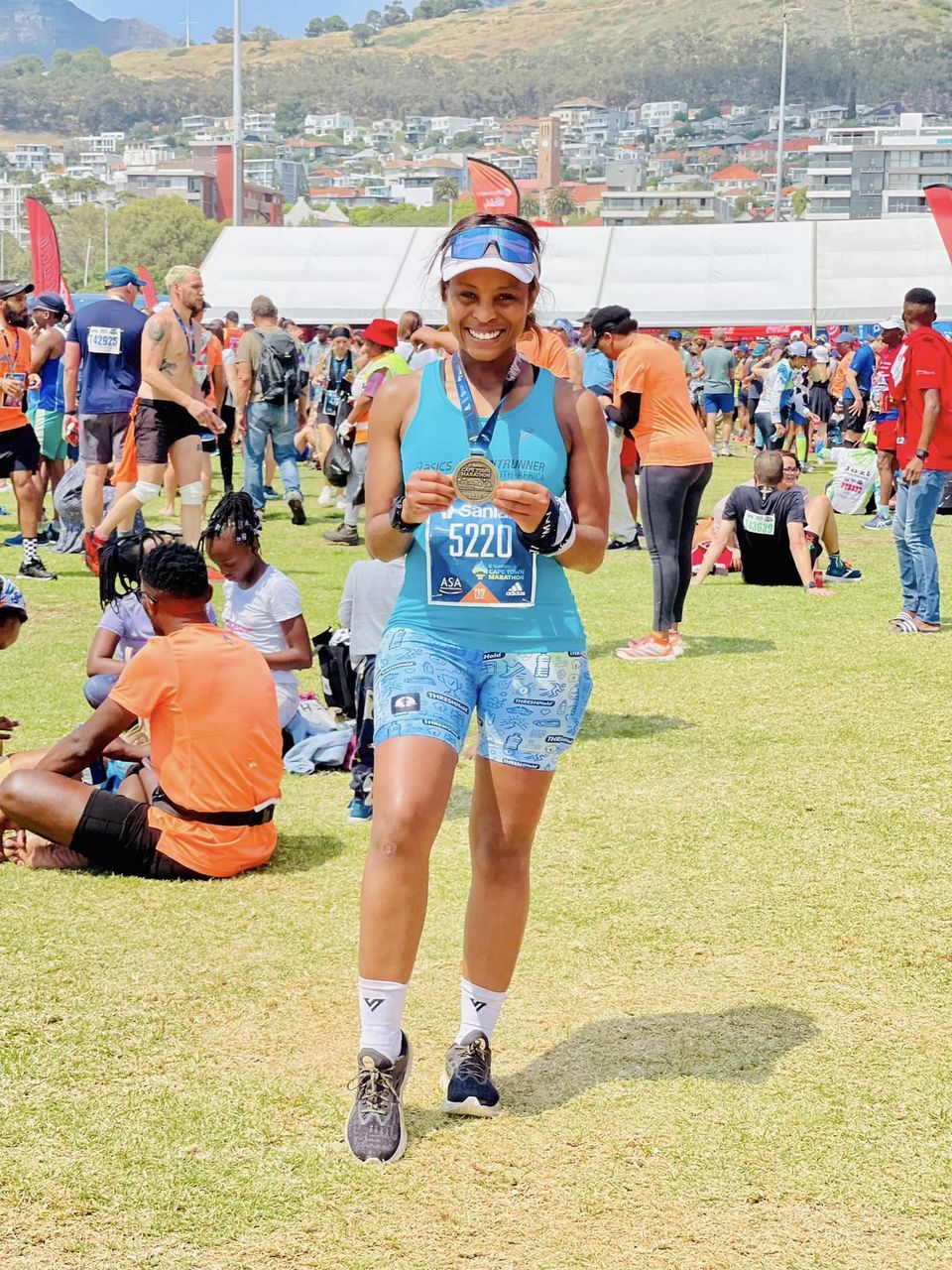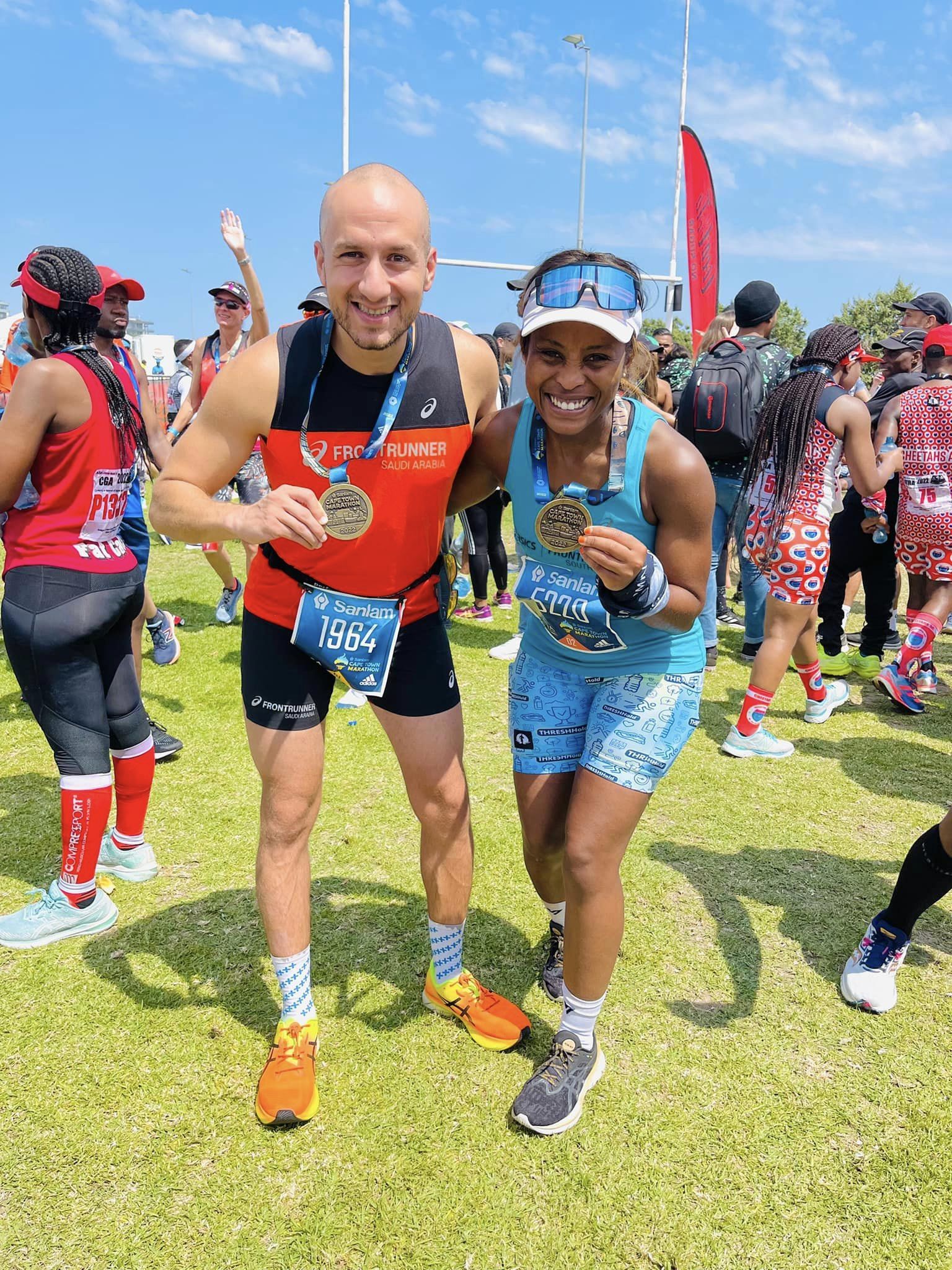 Firstly, I was proud that regardless of having to run and complete 2 big races prior Cape Town Marathon consecutively in the 3 months, meaning it was my 3rd race after the Comrades Marathon 90km down run and MaxiRace 45km trail race, I still manage to complete the race within a fair finish time compared to my PB. Finishing this race was critical given my ultimate goal (focusing more on long-distance racing endurance), to ensure that I complete 4 big long-distance races (including the UTCT 55km), respectively, to improve my mental toughness. As, currently, I feel like it's time to challenge myself beyond measure by doing more challenging ultra-marathons, ultra-trails, and an aspiration to complete 100 miles in 2024 (big dream, I know).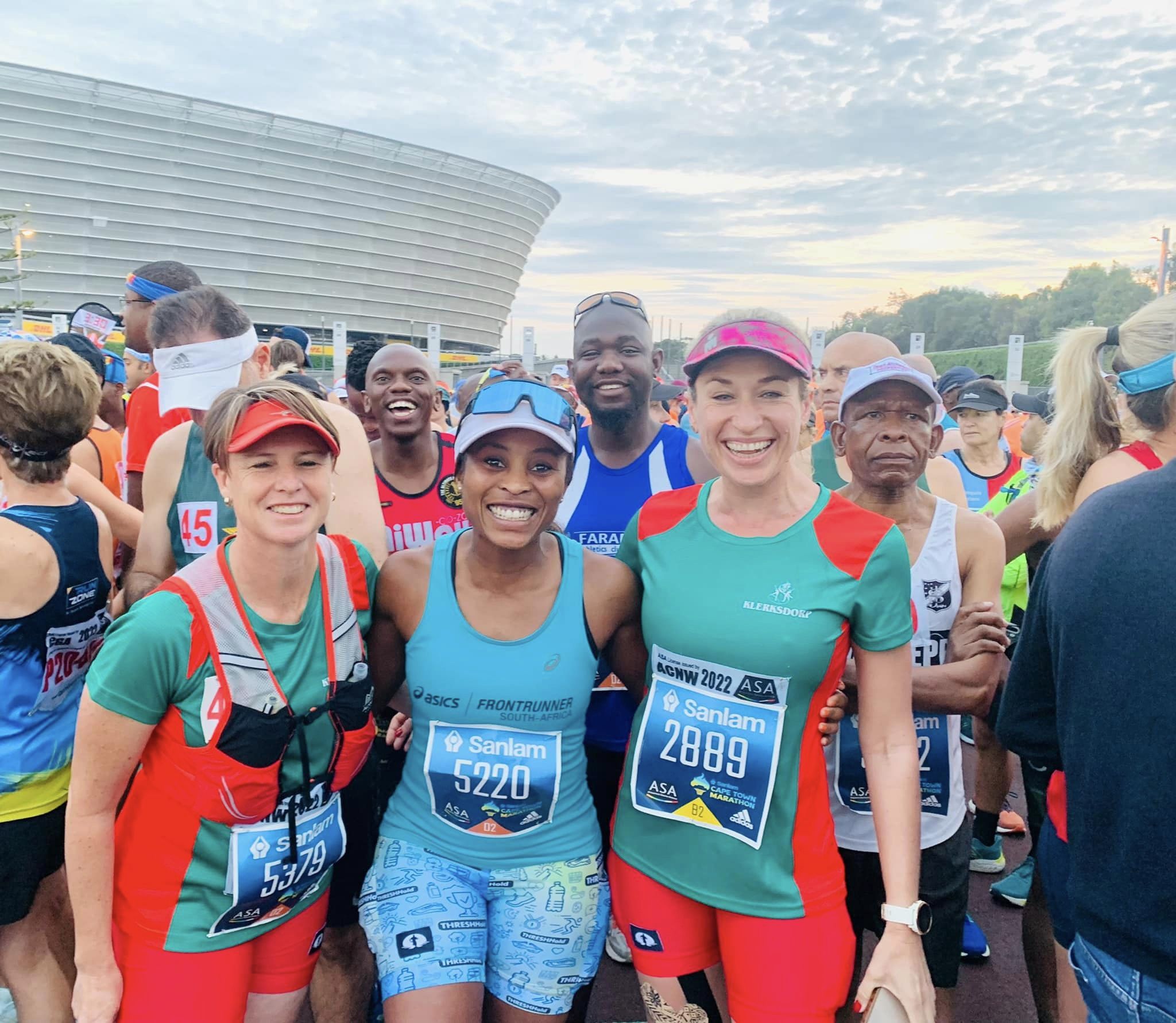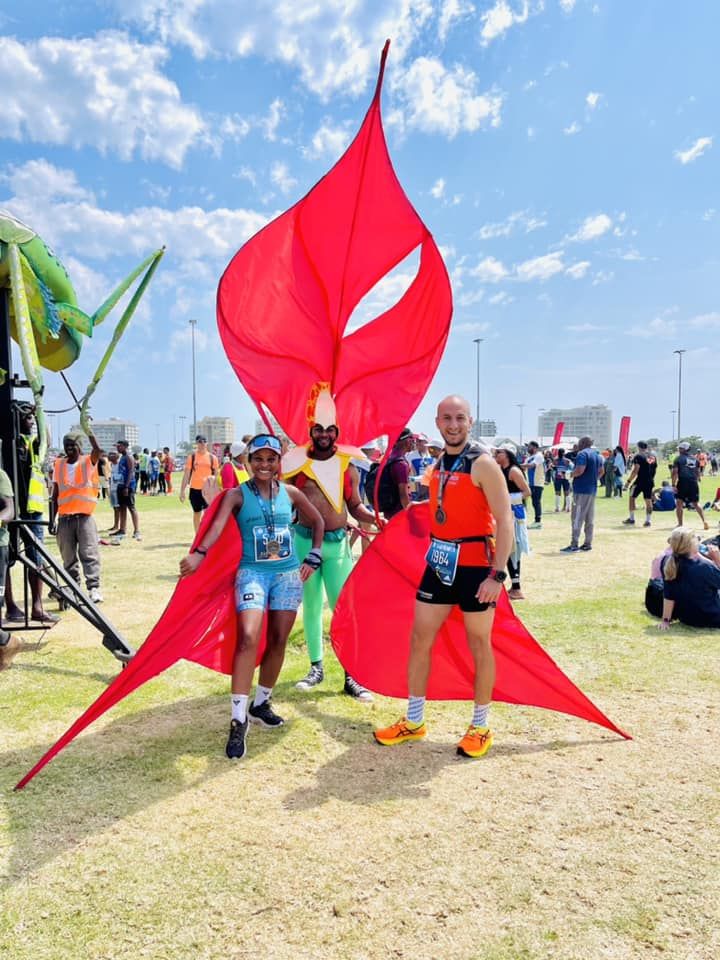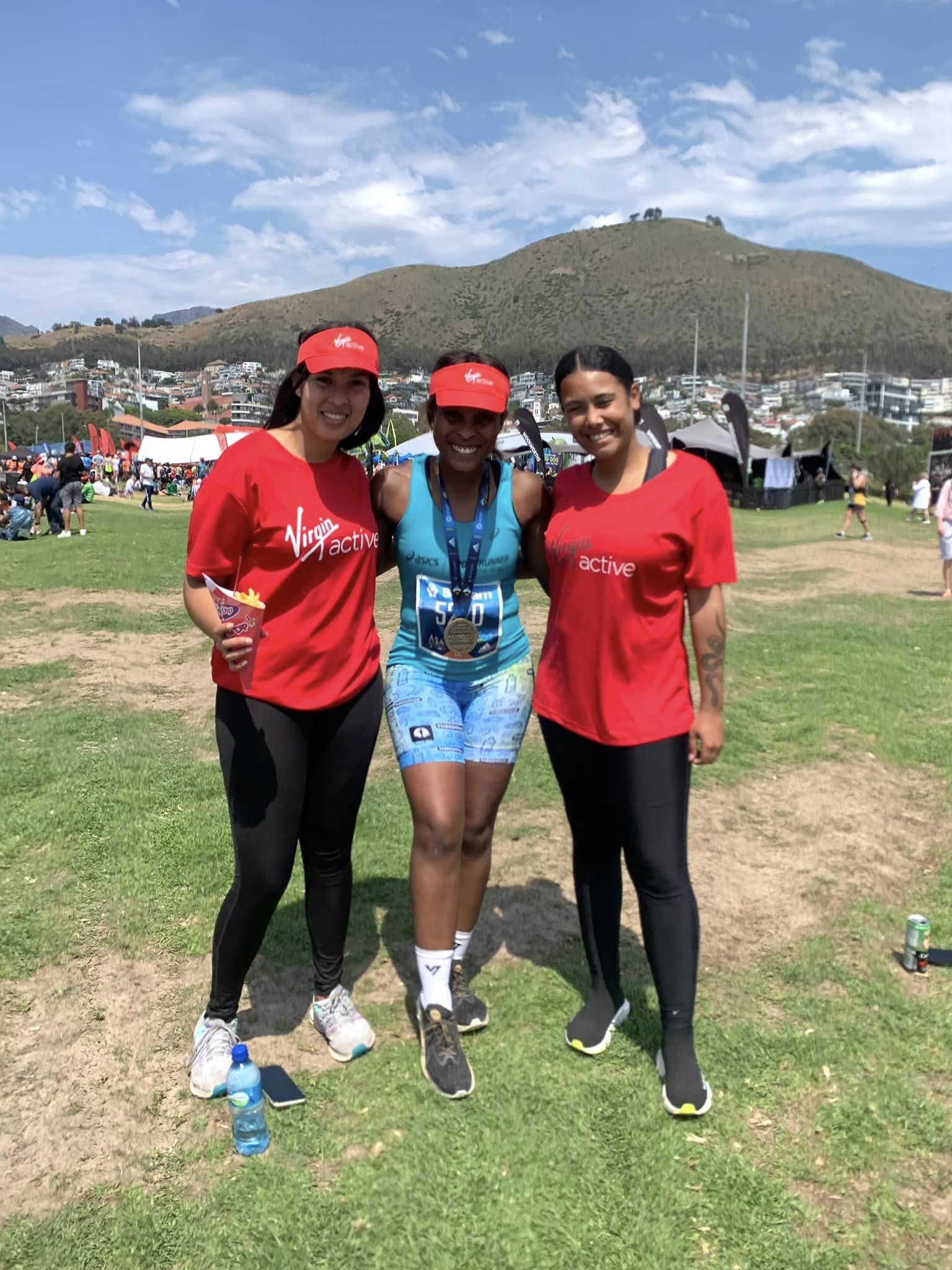 Secondly, this time around I was also running for a good cause, the Endurocad Achieve programme, with the goal to help race funds for young girls' education and sports development. It might not have been one my best days with regards to my performance as anticipated, but with regards to joy; a happy runner I was right then because as runners sometimes we do have those days, it happens and the new route was a bit tough, the heat got to me and I was so exhausted! My legs were fine just the exhaustion caught up with me due to the crazy heat, but my passion for running pushed me. Additionally, not forgetting the week before race day, work was hectic, with limited rest and sleep to a point that, the night before race day, I felt it in my system that the race might be tough. I was a bit bumped by my finish time as I'm a perfectionist and very competitive "with myself" but I'm OKAY and I will live and have another chance to improve next time.
CLOSURE AND GRATITUDE
I did enjoy the Cape Town Marathon 42.2 km 2022 and as always, I want to thank GOD first! then thank ASICS, Darc's eyewear, FutureLife, and Endurocad for the various sponsorship support, respectively. And thanks to all my family, friends, and amazing people on the road who cheered me up till the end.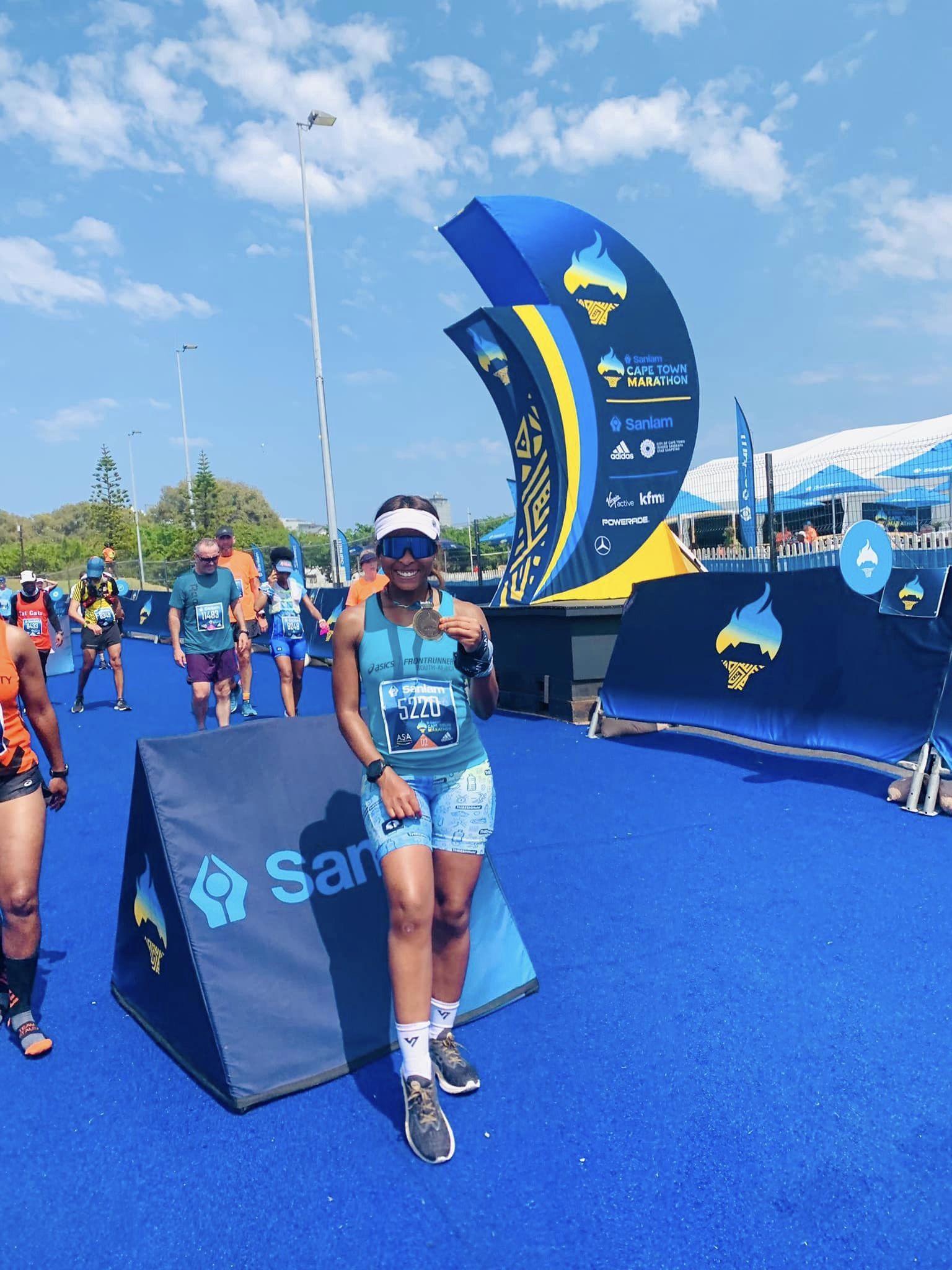 As for Cape Town Marathon, not done with the race yet, I will be back again running it this year to redeem myself, hopefully, get a PB. For the love of running and until the next blog, happy running mense! :)
written by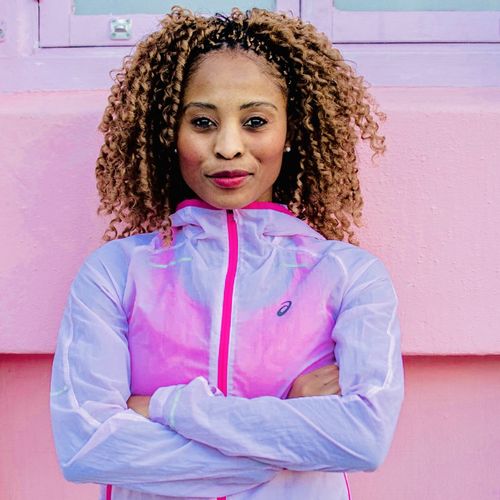 Dr Caroline Pule
Medical Scientist (PhD), Philanthropist, Fitness Inspiration and Motivational Speaker from Cape Town, Western Cape Province


Club: ASICS Running Club

My Disciplines