The name ASICS is an acronym for the Latin phrase - Anima Sana In Corpore Sano which translates as "A Sound Mind in a Sound Body." Most of us give a lot of time to our body, doing rigorous exercises, and trying to stick to healthy eating, but we often neglect to give our mind some much needed attention.
Most of the world is in or has experienced some level of being in lockdown, and having to STAY HOME to stop the spread of a virus that has turned life as we know it upside down.
The chaotic pace of our once frenzied lives has had to take some forced downtime.  I am sure I speak for a lot of people in saying that this time has really validated how busy our lives are, often to our own detriment; and while we are rushing from one thing to the next, we don't always realise the toll this chaos has on our mind.
We are currently on Day 54 of Lockdown in South Africa. (I think). That is going on 2 months of being confined to our homes, bar going to the shops and more recently having the 'controlled freedom' of exercising within a 5km radius of our home between 06h00 and 09h00.
Prior to this crisis, people were speaking out a lot more about mental health, and encouraged to not feel victimized by the disease.  The reality is that is that one in four people will be affected by mental disorders at some point in their lives, probably even more so amidst the global crisis that we are facing.  Now, more than ever, it is important to find and explore ways to calm the mind and ease anxiety fueled thoughts.

So with a little more time in my day to dedicate to things I'd like to explore more of, I decided to try meditating again.  It was a hit and miss.  Every other time I have attempted meditation before, my brain seemed to resemble a pinball machine with the ball bouncing from thought to thought as it ricocheted it's way around the table.  My attention span wasn't great (I blame slight A.D.D), and I had absolutely no control over my thoughts.
I downloaded the infamous Headspace App, and started off with 10 minutes of guided meditation.  I found a quiet space at home, and do my practice in the morning before I start my work day.  To my surprise, I actually managed to keep a clear mind for a good part of my meditation, and the benefits didn't stop there. After a couple of days, I increased my meditation time to 20 minutes,  and have tried to make an effort to practice it daily since. 
I have included below some of the benefits I have experienced:
I tackle tasks and work with a calmer mind
My attention span seems to have increased, as has my memory and ability to recall information
I am more aware of the quality of my thoughts, and I am able to divert my thoughts when my mind is overwhelmed / too busy
I feel less stressed and worked up over small things
I have been bringing more mindfulness to each day, and I feel more connected to myself than ever
Meditation is different for everyone.  Some people find meditation in meditation itself.  Some find it in running, in painting, in baking... Whatever it is that helps bring that soundness to your mind and your life, I would recommend doing more of it. 
written by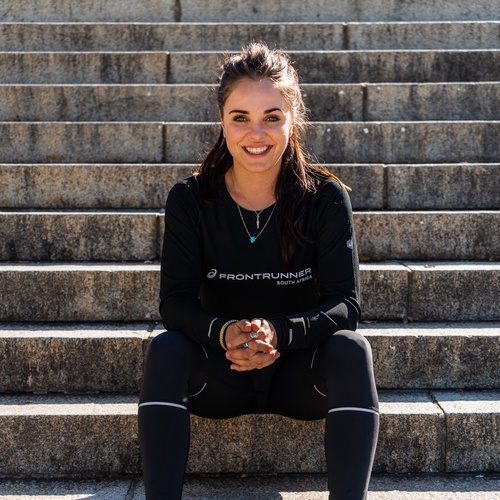 Tracy-Lee Dalton
Self-Employed from Cape Town

Age group: 31
Club: ASICS Running Club
Coach: Brendan Lombard
My Disciplines